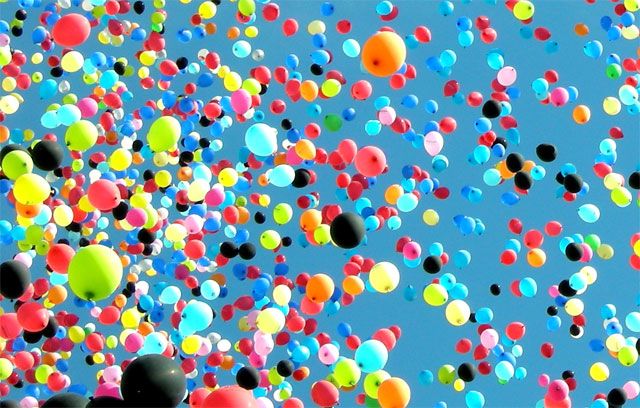 It's that time of year again, I'm one year older but more importantly years wiser.
If you ask my family and/or best-friends, I'm not big on birthday celebrations. Book me a trip to a beach, throw in some sun, and my friends and I'm a happy girl.
This year I thought why not celebrate and celebrate BIG! For the month of May, I'm not just celebrating one day with friends instead I'm celebrating the ENTIRE MONTH with all of you!
Here we go… Once a week for the next five weeks, one LUCKY WINNER will have a chance to win a special gift from some of my favorite brands.
It's that simple. See below for your chance to enter.
Ooohh and one more thing: If you sign up for my newsletter, you'll receive notifications about the giveaway before anyone else.
GOOD LUCK!!!
---
WEEK FIVE
The end is here!!!
Thank you all for celebrating my birthday month with me. This last giveaway might just be my favorite. If you aren't familiar with the brand This Is Ground then you are in for a treat.
The brand first caught my eye 2 years ago with their signature leather good piece known as the Mod. Shortly after learning more about the product, I was fortunate enough to partner with the brand. This Is Ground makes the most stunning and chic customizable leather products and have been super supportive of my journey. Now you have a chance to win one of their newest Mod's (the Mod 3) for yourself.
Be sure to follow both @danielleacooper and @thisisground for updates.
To enter follow the rules below.
Good luck!
This Is Ground (Mod 3) Giveaway
https://js.gleam.io/e.js
---
WEEK FOUR
Spring is in full effect and summer is right around the corner. This weeks giveaway is taking us back to the basics: a t-shirt and jeans from one of my favorites, French Connection.
You'll have the opportunity to win the same type of get up to your liking.
The month is quickly coming to an end. Don't miss your chance to win this dope look. Enter below and best of luck!
French Connection (T-Shirt & Jeans) Giveaway
https://js.gleam.io/e.js
---
WEEK THREE
I'm not a big on trends, but I love when pieces come back into style like the bomber jacket. I have about 5-6 variations of bombers, but my Hudson Jeans bombers are my absolutely favorite especially the this white version. Now you have a chance to win your very own.
Once again, the rules are simple!
Make sure you follow @danielleacooper and @hudsonjeans for all updates. Enter below and good luck!!!
Hudson Jeans (Bomber) Giveaway
https://js.gleam.io/e.js
---
WEEK TWO
How else do you complete an outfit than with a great pair of shoes. JShoes Sanders Charlie's are just that, GREAT!
JShoes was one of the first brands that I ever worked with and have been so supportive along my journey. Here they are once again, not only supporting me but joining me and you on my month long birthday celebration.
The rules are simple, make sure you are following both @danielleacooper and @jshoes on Instagram.
Enter below and GOOD LUCK!
JShoes Sanders Charlie Giveaway
https://js.gleam.io/e.js
---
WEEK 1
My Day 1's know this already, but to my newer followers… I'm a sucker for a great suit! Solids, pinstripes, windowpanes, double breasted… wow, I'm getting excited thinking about every little detail.
I feel it's only right to kick off my birthday month with a suit giveaway, isn't it obvious!!
My friends over at Theory had an even better idea than I did. Be sure to leave them a special thank you below.
I'm sure you've guessed it, but in case you haven't, it's this suit that I'm wearing.
This is a women's suit, however you can chose a male or a female suit.
Be sure to carefully follow the rules below. GOOD LUCK!