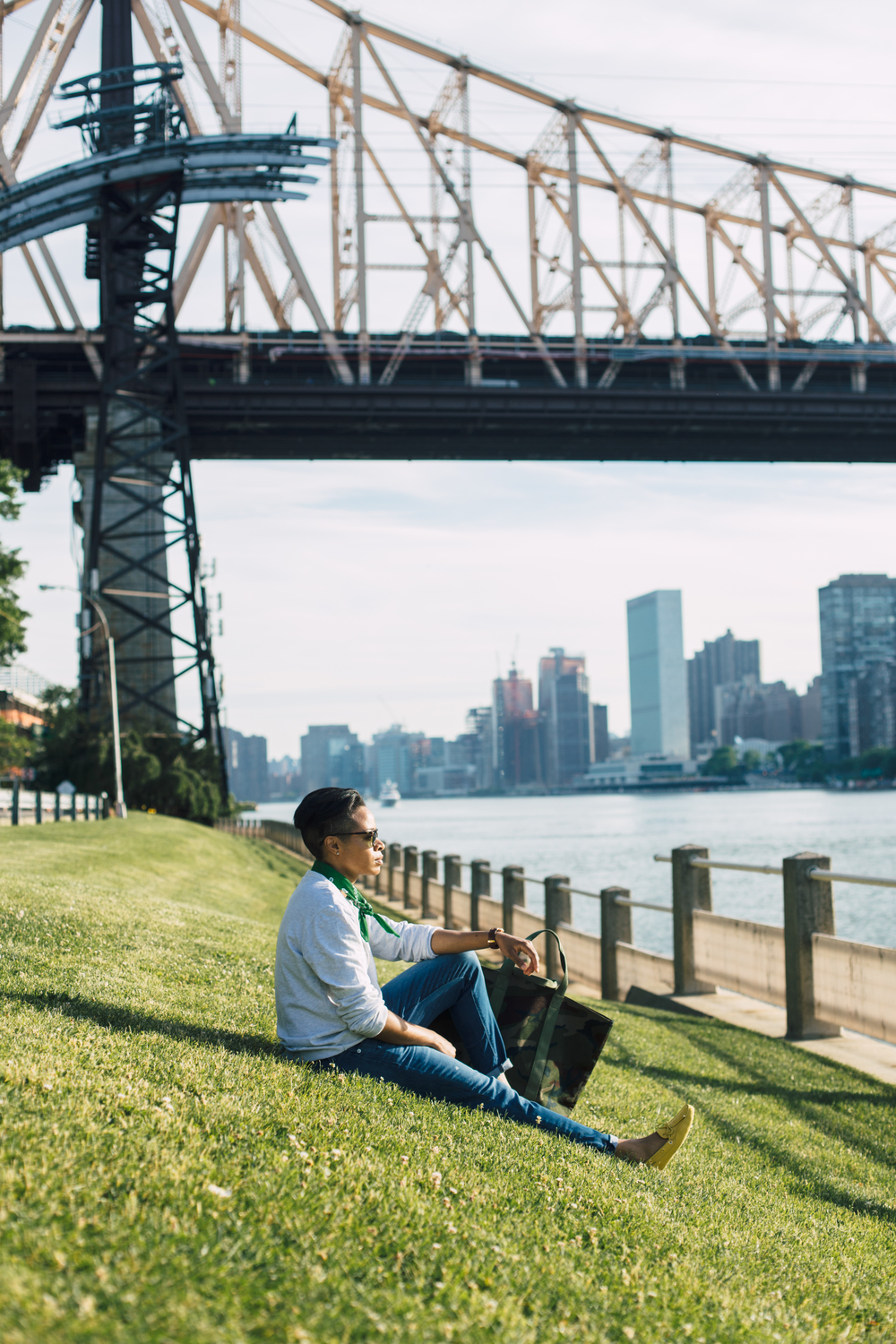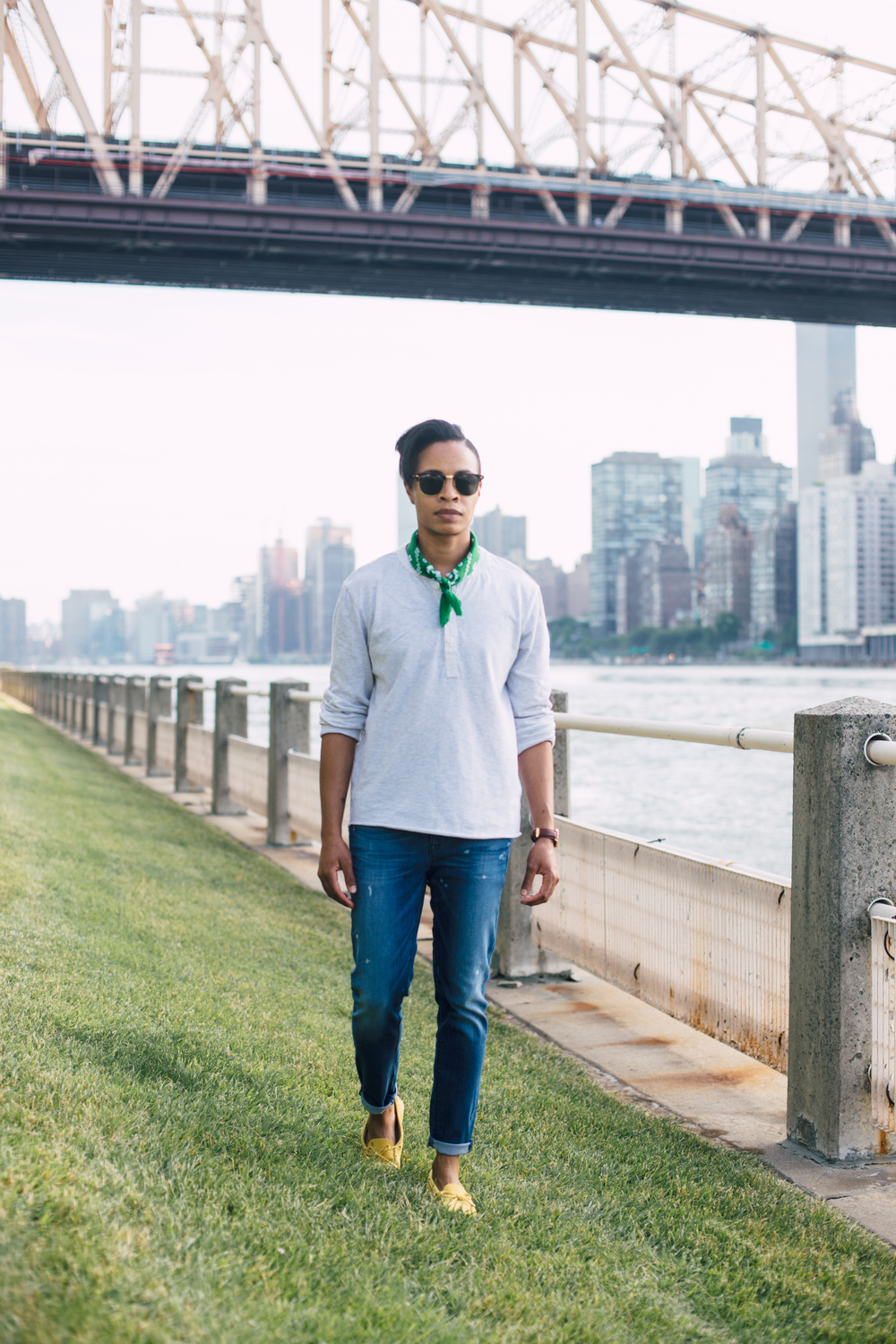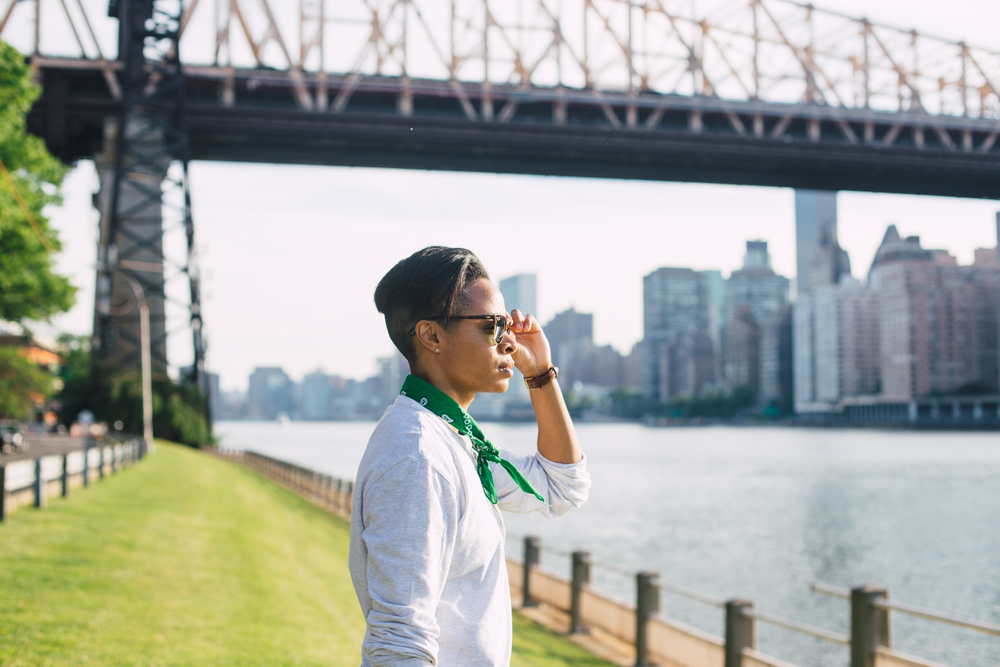 Whoever said that neckerchiefs were only for the Boy Scouts?! What once was a hanky used for the scouts and cowboys has become a staple accessory in the last year of fashion. Maybe it has something to do with it only costing a $1 to help uplift an ensemble. Who knows??, but the hanky (aka neckerchief or simply just a bandana) is extremely versatile and also the perfect pop of color. I've seen bandanas styled on ankles, wrists, necks, and even bags.
I felt as if something were missing out while I was getting dressed for the day. I wanted to be comfy and casual, but I just felt empty and basic. What better what to enhance my look than with accessories. So I decided to add this green bandana for a little pop, plus it was a nice compliment to my lemonade drivers. I rolled up my sleeves, grabbed my sunnies, and headed out to Roosevelt Island to watch the sun set over my city.
It's the little things that make a big difference!!
—
Wearing:
Henley Grayers
Jeans Hudson Jeans | Shop here
Shades Ray Ban | Shop here
Watch Daniel Wellington | Shop here
Tote GQ Report
Drivers Tods | Shop here