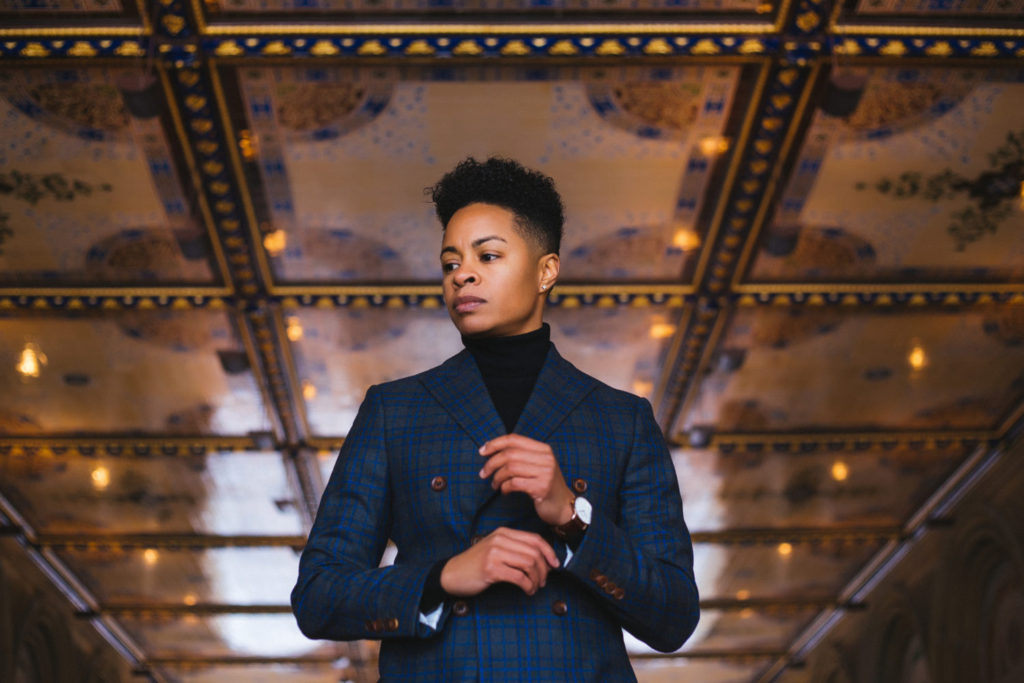 Coco Channel once said "Simplicity is the keynote of all true elegance." I couldn't agree more.
Just 4 years ago, I realized that I felt most empowered in a suit. I began curating my wardrobe one piece at a time beginning with blazers, shirts, and trousers, but not forgetting the minor details such as ties, tie bars, lapel pins, pocket squares, and socks. However, it took some time for me to learn that I didn't need to incorporate each and every piece into one look. Now, my rule is less is more.
I'm constantly challenging myself to be non-traditional, but it can be tricky when creating an impactful ensemble. You see, I love the color black. It's such an easy go to and bold and yet, it oftentimes comes off as too basic and maybe even a little boring. You know I never want that!!!
Instead of leading with black, I let the grey and blue check double breasted blazer be the focal point of the outfit. The vibrant royal pattern coupled with brown buttons complimented my black turtleneck and trousers perfectly. I added a pair of wine socks for a subtle pop and hand crafted double monk shoes.
Keep it simple and let your clothing speak for you.
—
Wearing:
Blazer The Tailory NYC | Made To Measure | Similar here – Women • Men
Turtleneck Uniqlo | Size X-Small | Similar here
Trousers Topman | Size 30 | Shop here
Socks Ties.com | Size 7-9 | Similar here
Double Monks Churchs | Size 37 | Similar here
—
Photographed by Kevin Tun
Camera Canon 6D