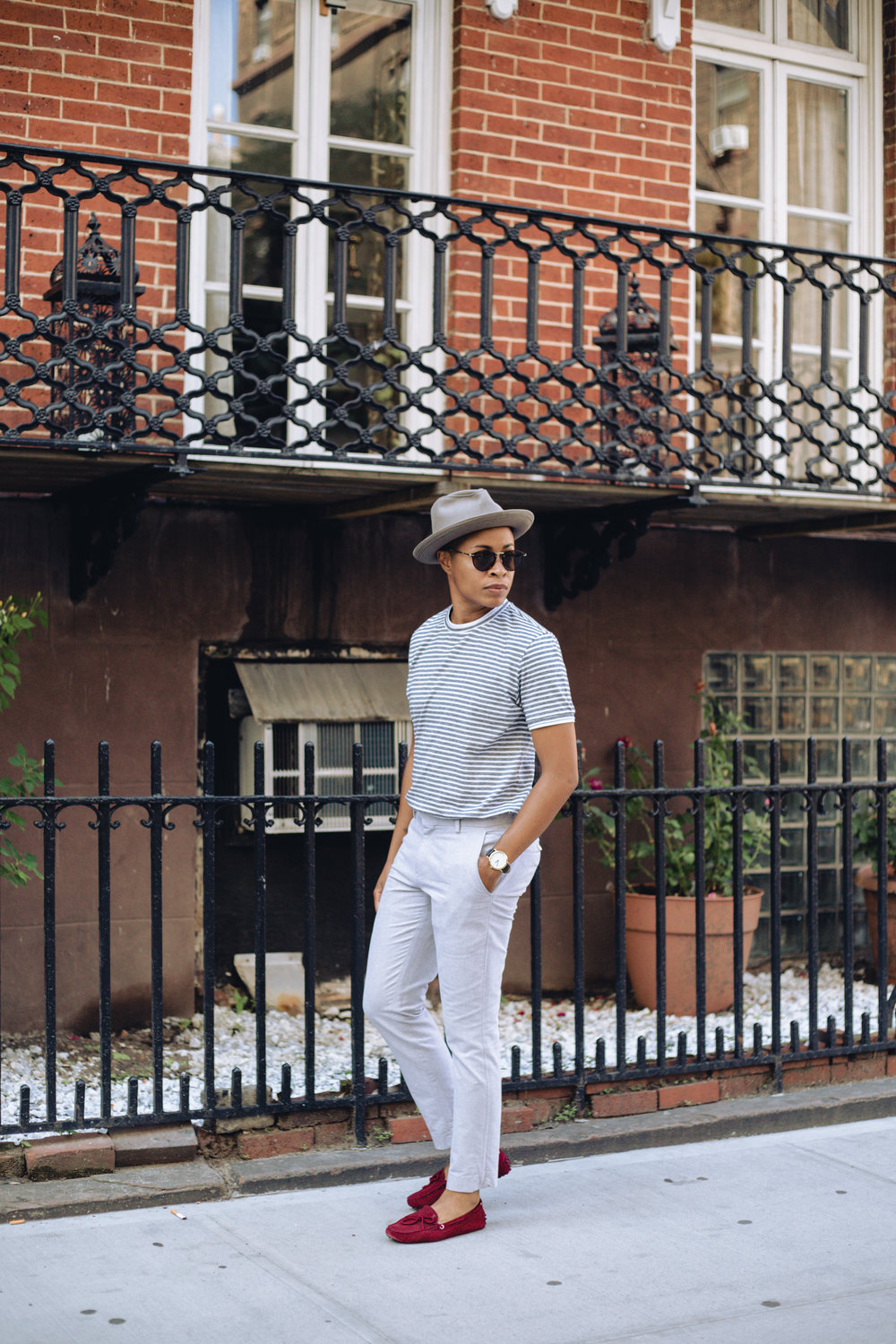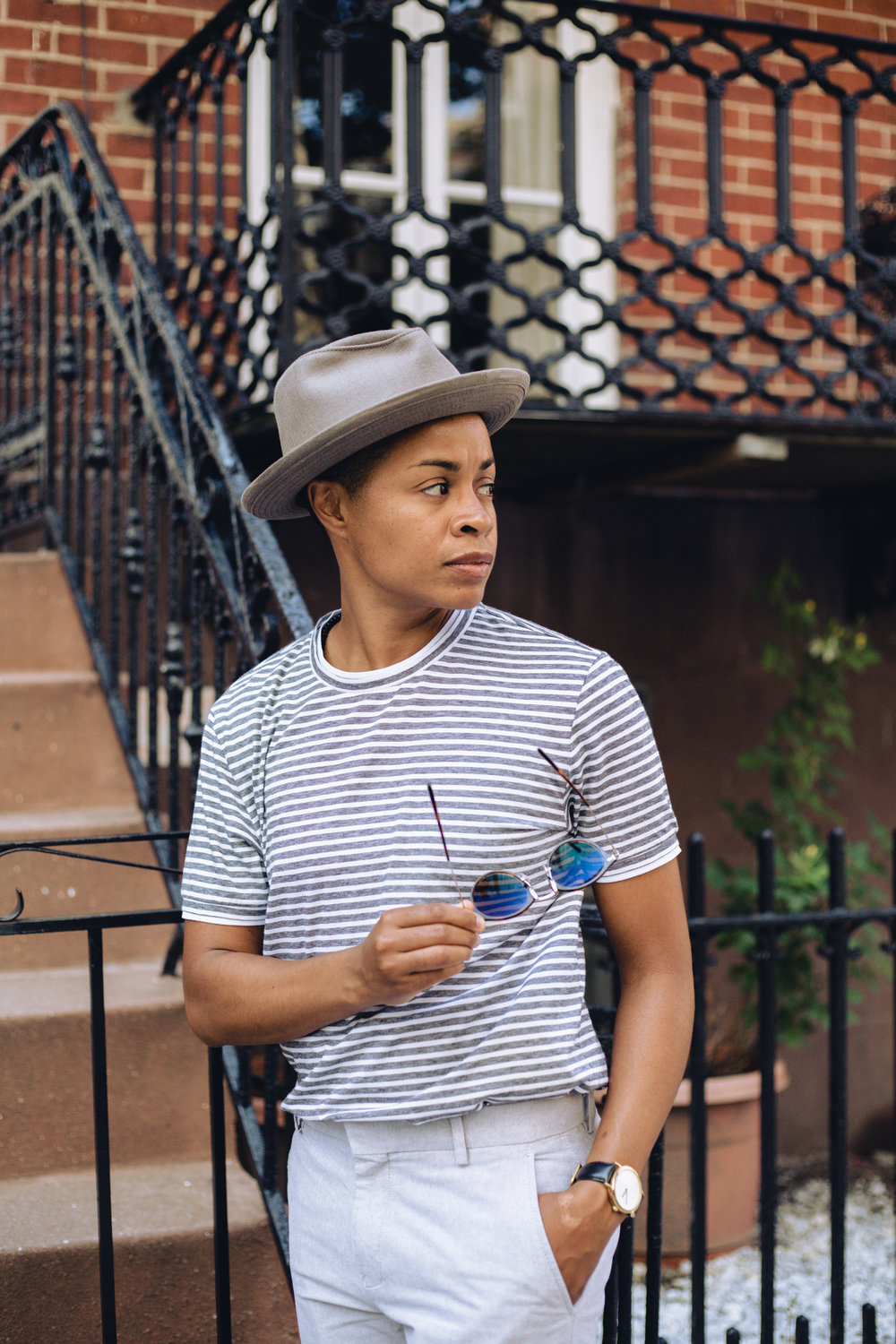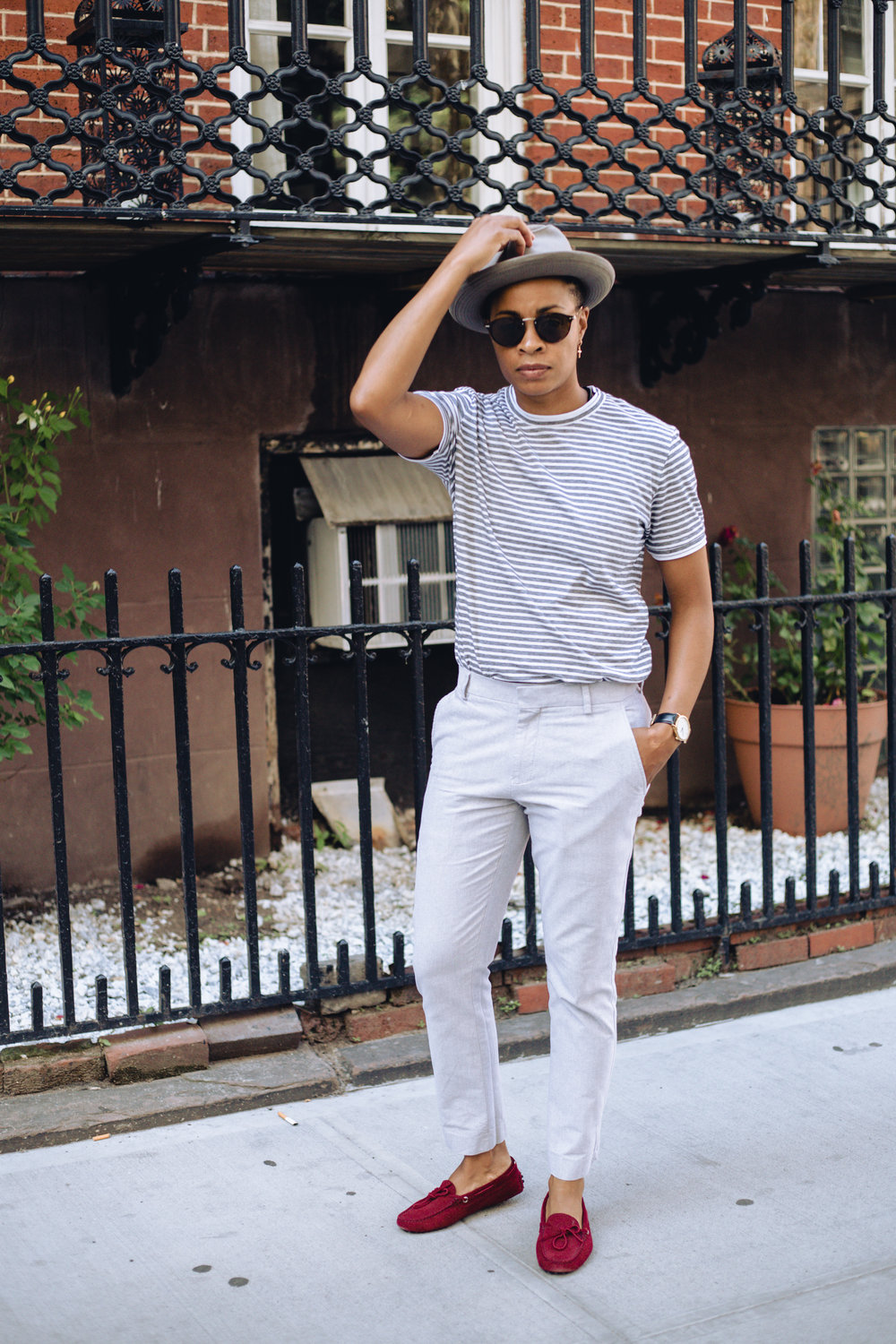 Summer attire doesn't necessarily mean shorts and tanks, but it doesn't always warrant a blazer or suit. I try to keep a fine balance between street or super casual wear and sophisticated dapper. A top hat, slim fit t-shirt, trousers, and drivers did just that.
I wanted a Parisian meets the Hampton's summer look. One of the pieces that I received from Theory during my birthday celebration was this striped shirt. It really helped pull the concept together. Ask any girl and they'll tell you: stripes never go out of style. While stripes can be worn year round, when you think about it there is something about blue and white or dark and white stripes that scream summery, warm weather, and sailboats.
As I was starting to put this look together it was obvious that the white and grey multi color stripe shirt was instantly the focal point. Initially, I was going to pair it with white jeans but instead, I opted for light grey trousers.
My accessories were crucial in completing this outfit. I'm working on building my top hat selection, but was fortunate enough to have a color that worked well with these greys. I slipped on one of my favorite pair of Tod's, put on my sunnies, and last but not least, looped my George Michael earring in my left ear!
There I was clean and sophisticated down to the last detail.
—
Wearing:
Shirt Theory | Size X-Small | Shop here
Trousers Topman | Size 30 | Similar here
Hat Goorin Brothers | Size Medium | Similar here
Shades Persol | One Size | Shop here
Watch Arvo | One Size | Similar here
Drivers Tods | Size 37 | Shop – Women's | Men's