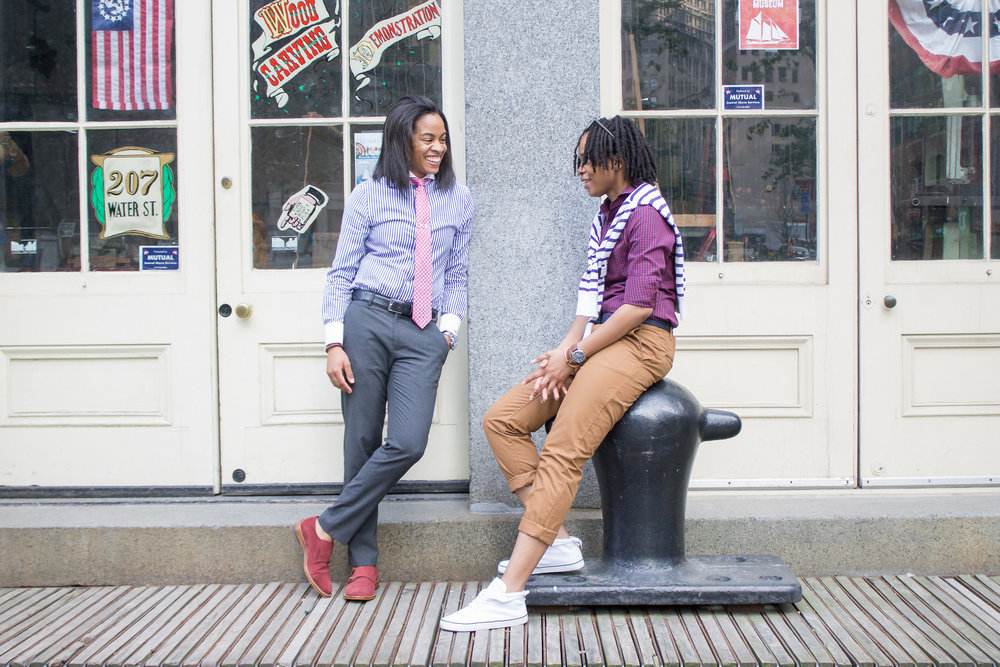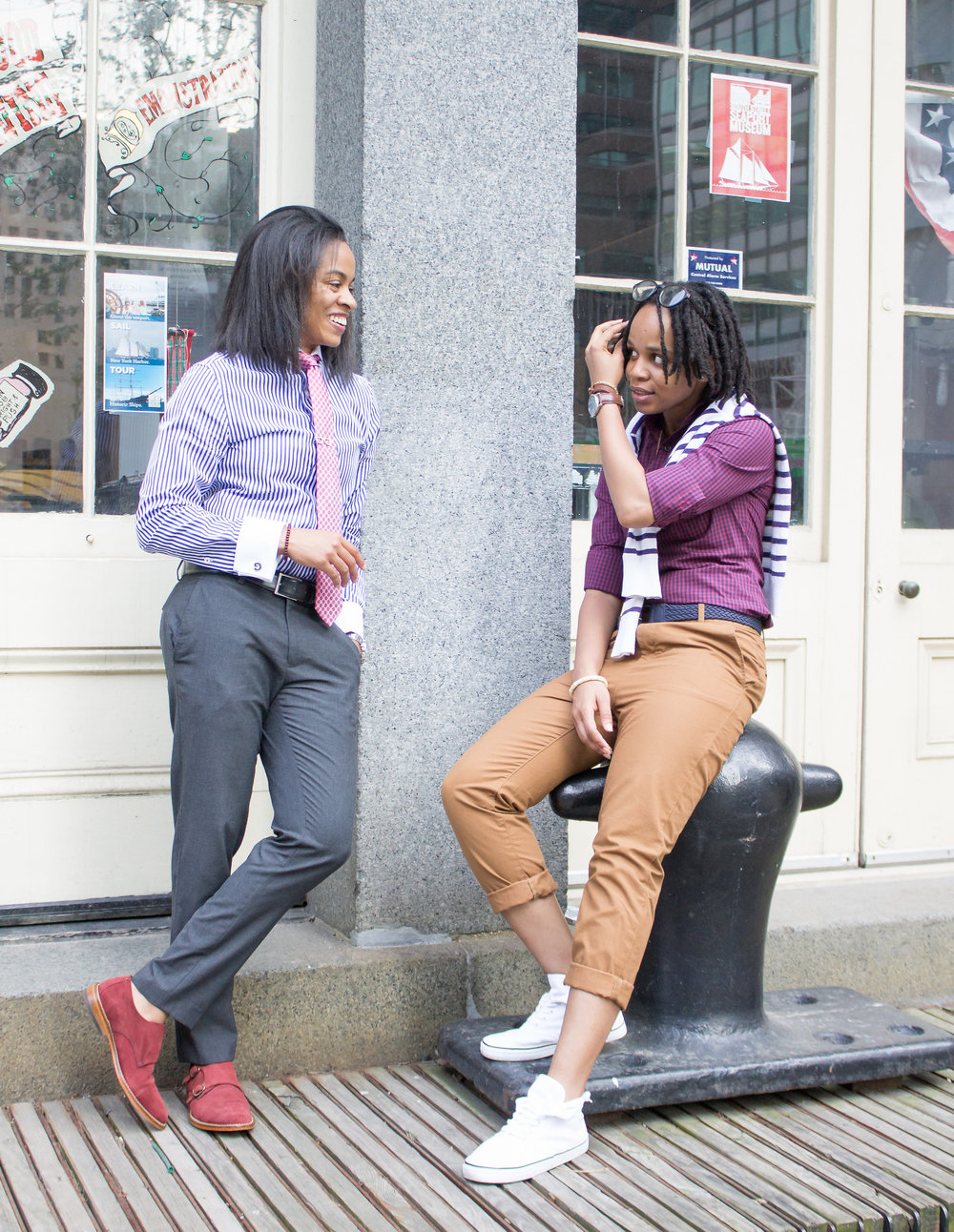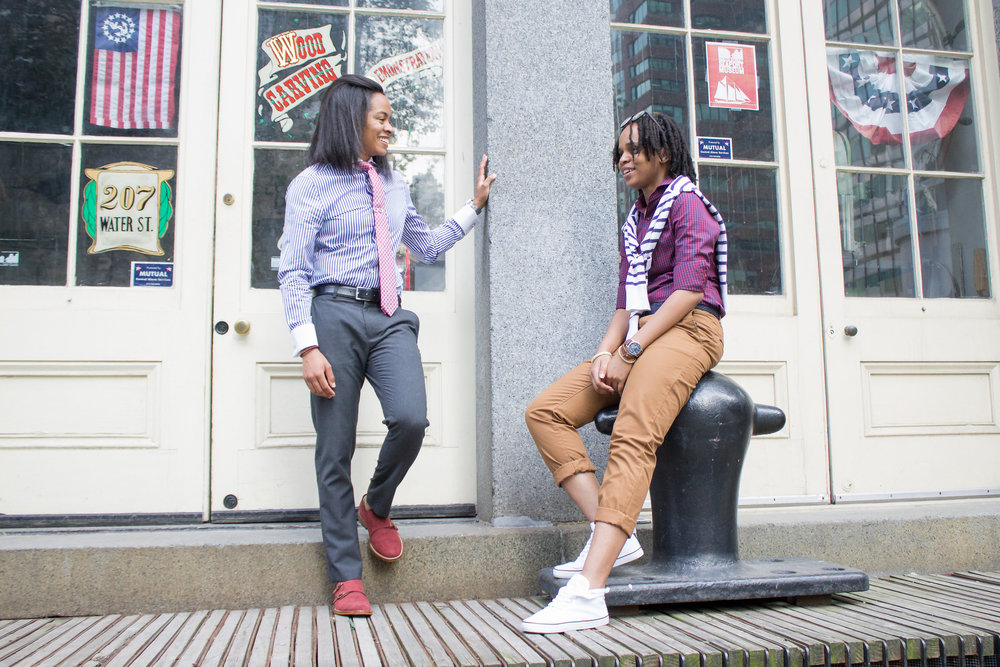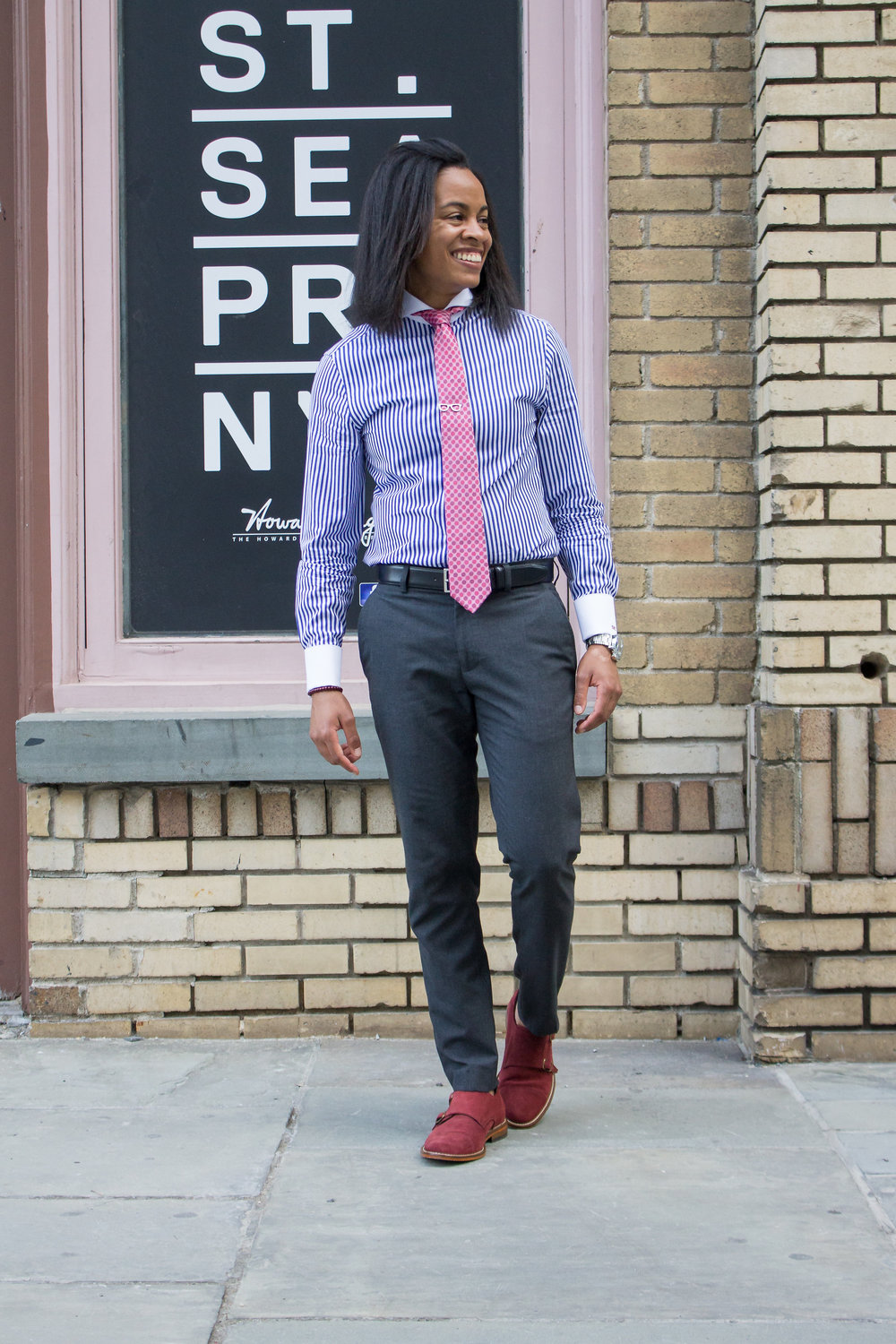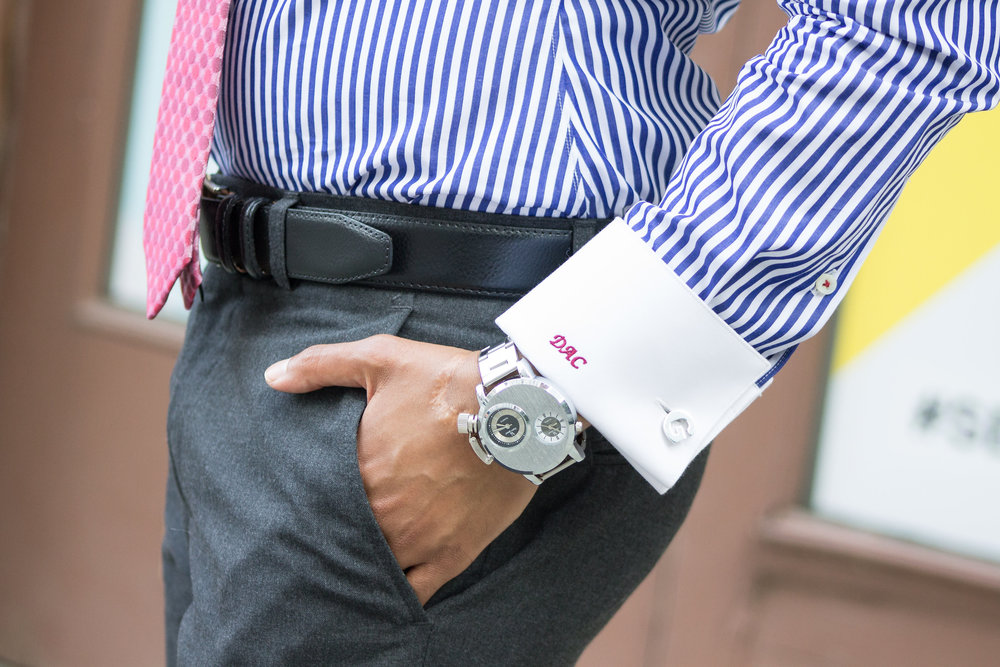 Shirts (The Tailory NYC)
It has been an exciting journey thus far. The most exciting piece has been our collaboration with The Tailory NYC. Just this past November, Sara and I teamed up with The Tailory NYC to create the two custom shirts that we are sporting in this look. Who would have ever thought that the relationship would grow into us now introducing a Summer 15: Women in Custom Collection by The Tailory NYC x She's A Gent x A Dapper Chick. I cannot count my blessings enough!
The cool thing about Sara and I is that in some weird way we are always in sync. Sara and I never speak about our looks before we team up, which make it that much more fun and unique. We may show up as mirror images, both sporting leathers, or complete opposites, but we always find a way to compliment each other. This look was all about when business meets casual.
PS – If you are in NYC on Thursday, June 26th between 6-8pm then join us at The Tailory NYC (9 East 53rd Street, 5 Floor) to celebrate Summer '15 Women in Custom.
Hope to see you guys there!