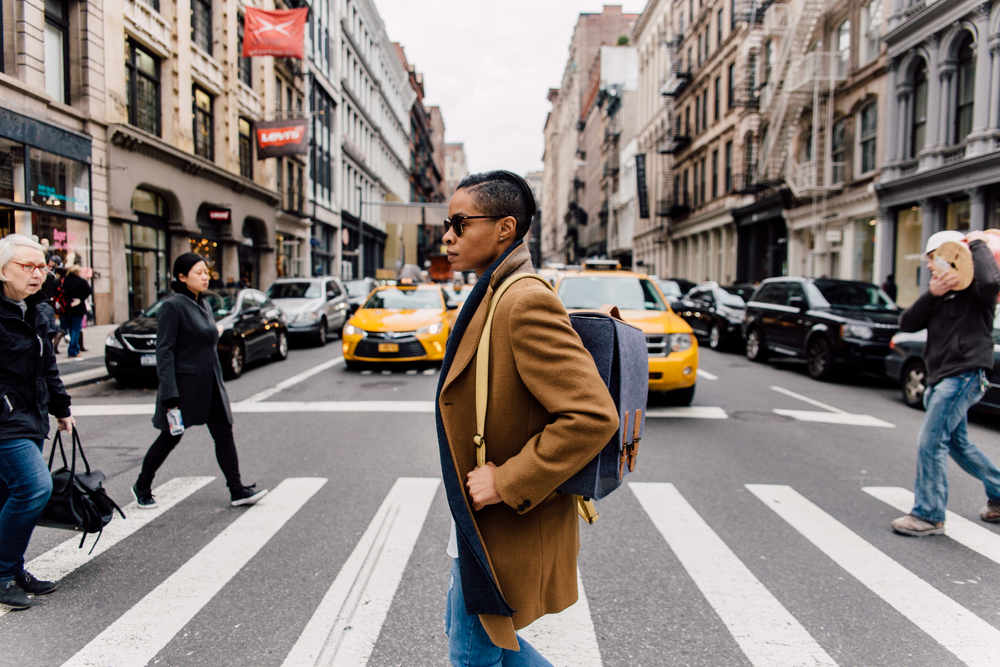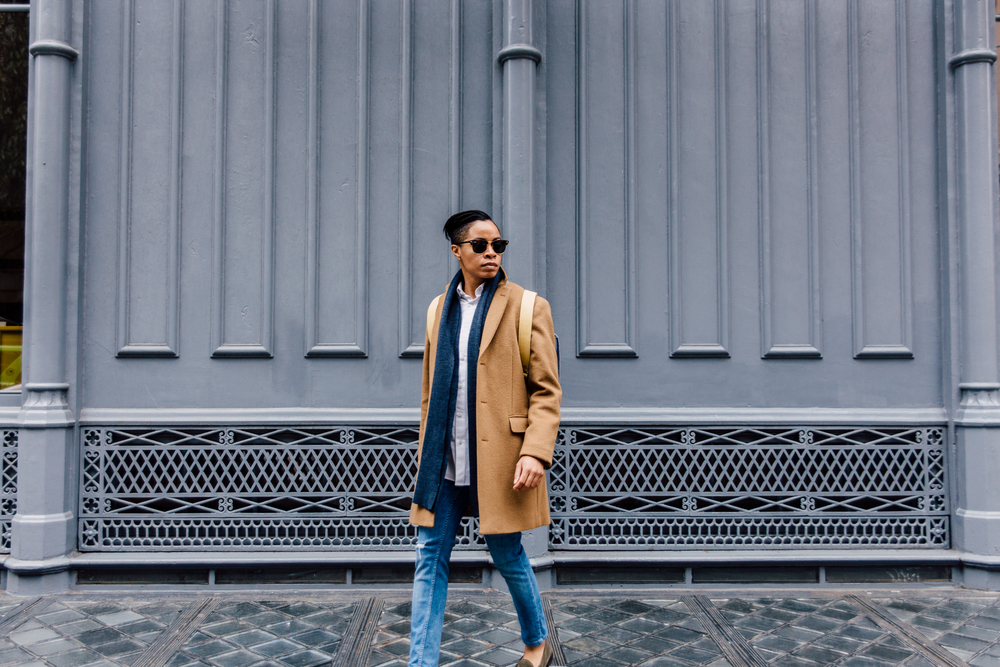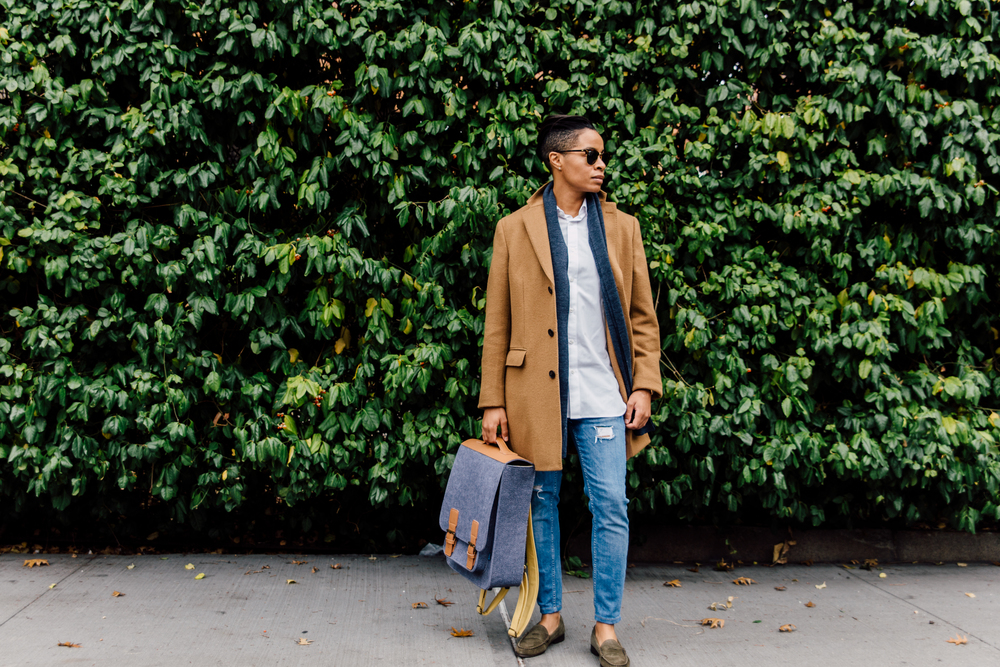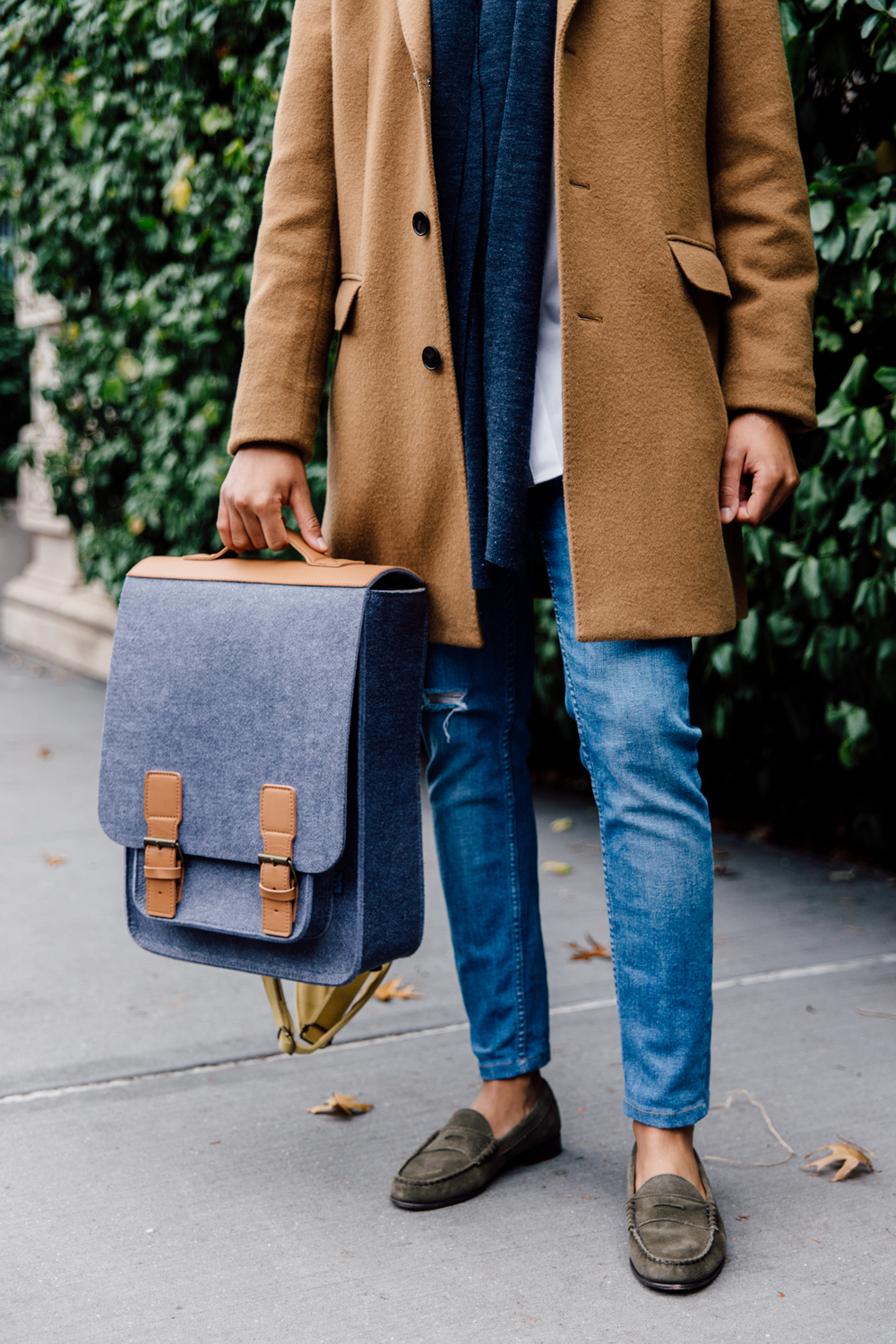 Overcoat – Similar (Topman) • Shirt (ASOS) • Denim (Topman) • Backpack (M.R.K.T Bags) • Watch (Daniel Wellington) • Shades (Ray-Ban) • Loafers (Jay Butler)
Soho is probably one of the dopest places to hang out in the city. Yes, it does get a bit chaotic on Broadway, but the back streets, bold buildings with huge windows and fire escapes and street art are all well worth it.
Mercer Street, going south, is probably my favorite street to walk on. I usually start at Houston Street and head down. I always get caught looking up at the buildings, the windows and the different color walls. It always amazes me how we all explore the same neighborhoods but the pictures that we share tell unique and different stories. I guess it really is all about the angles.
I've been spotted a few times wearing this camel overcoat. It has quickly become a favorite thanks to its versatility. I've worn it several different ways, and I'm always excited at how easily it changes the aesthetic of a look. I wanted to keep this look really simple while I ran around Soho. Lucky enough for me, the weather continues to remain pretty warm so I threw on a pair of loafers out of excitement. Who knows how much longer I'll be able to get away with loafers and no show socks, so I am taking advantage. And what else says simple and comfy like an elongated shirt and ripped denim. Remember my friends, simplicity is key!
Diggin' this look? Now you can shop it and enjoy holiday deals as well.
Happy Shopping!