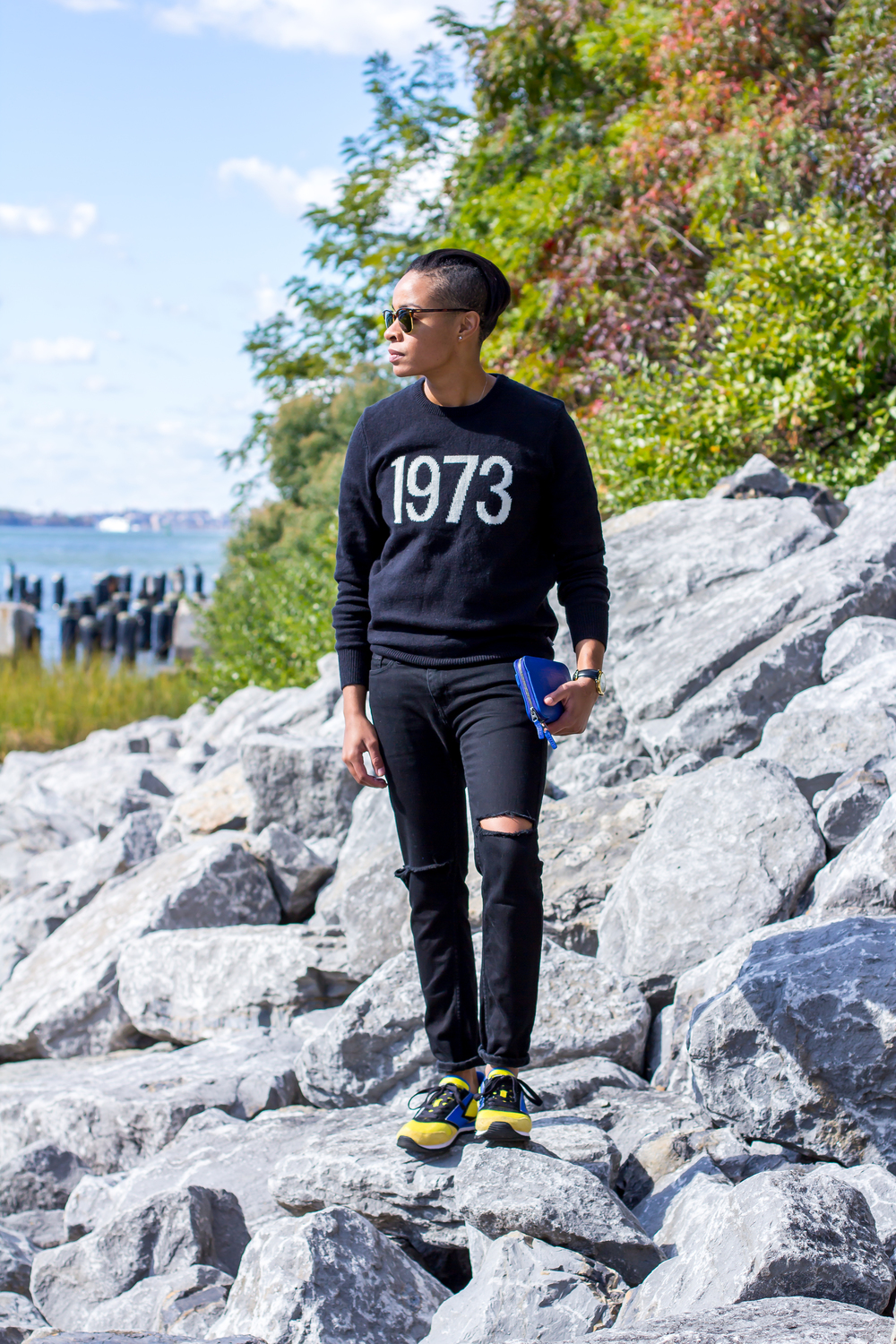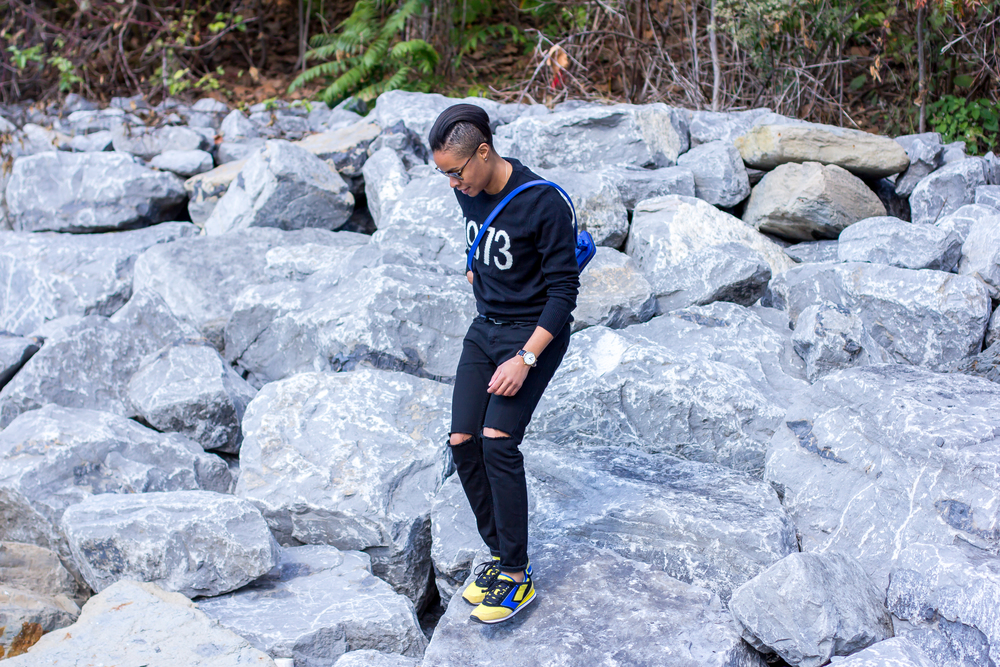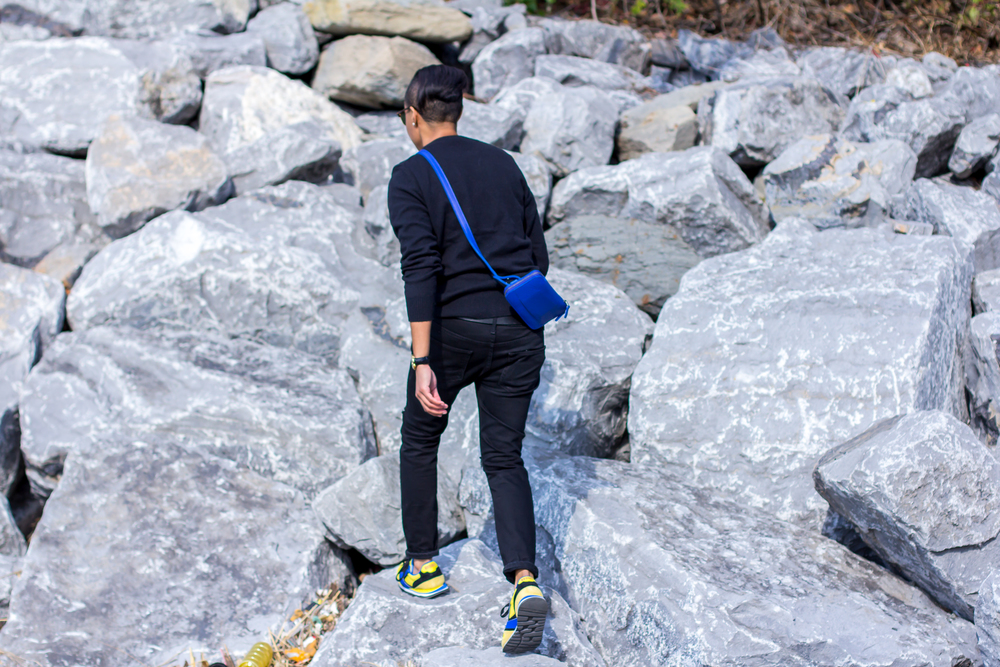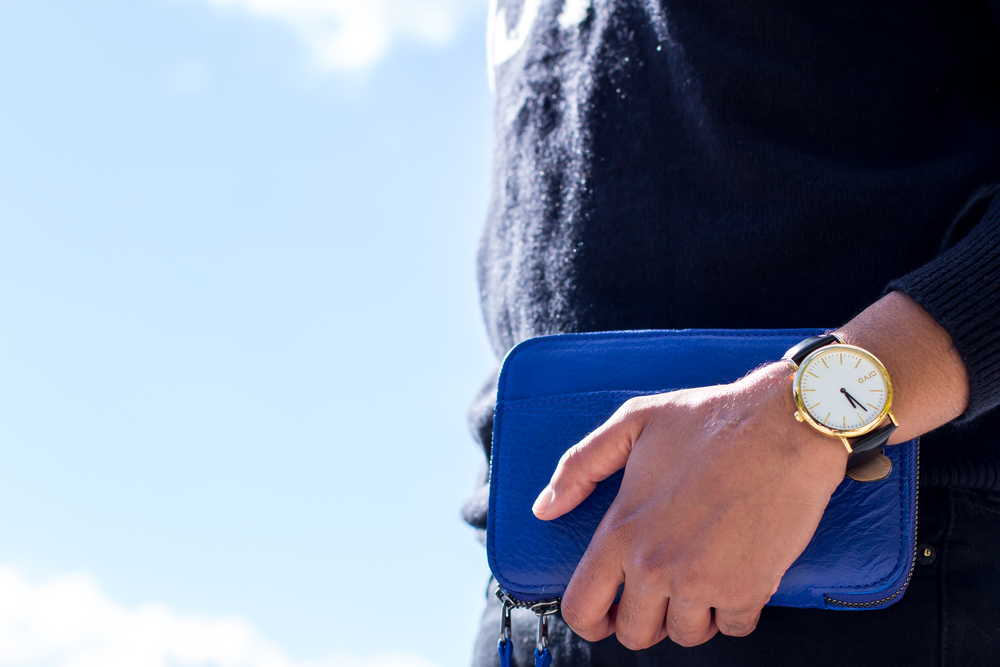 Sweater (Timberland) • Denim (Topman) • Watch (Arvo – Sprezzabox) • Shades (Ray-Ban) • Mod Mobile 2 (This Is Ground) • Sneakers (Brooks Heritage)
I like to keep things really simple in my daily travels. I don't always find the need for a tote, backpack or briefcase. Sometimes I just need something to hold my knickknacks.
During the summer, This Is Ground provided me with a Mod Tablet 2, which I carried around faithfully. It was the perfect carryall for my iPad, iPhone, charger and pretty much all of my daily essentials. Now they have taken things a step further with the new Mod Mobile 2. A smaller carryall built for my phone, cards, cash, and any other little trinkets I may have. It comes in five colors, including this cobalt blue. There is also a new interior layout that holds phones, pens, passports, chapstick, you name it. But one of the more favored new features is the removable strap. Having the ability to swing something over my shoulder or across my chest is always a plus. Especially since it is not quite glove season, but it is a bit chilly out.
So many great things were happening in this look. Like, what better way to kick of sweater weather than with a logo sweater honoring Timberland's first year in business. I paired the crew neck sweater with my favorite ripped jeans and Brooks Heritage sneakers. The kicks and Mod Mobile were an easy match. Just the right grouping of colors to elevated the all black ensemble.
What do you guys think of the Mod Mobile 2?
Don't forget to follow along on Instagram @ShesAGent … I'll be unveiling a blooper from this look soon.