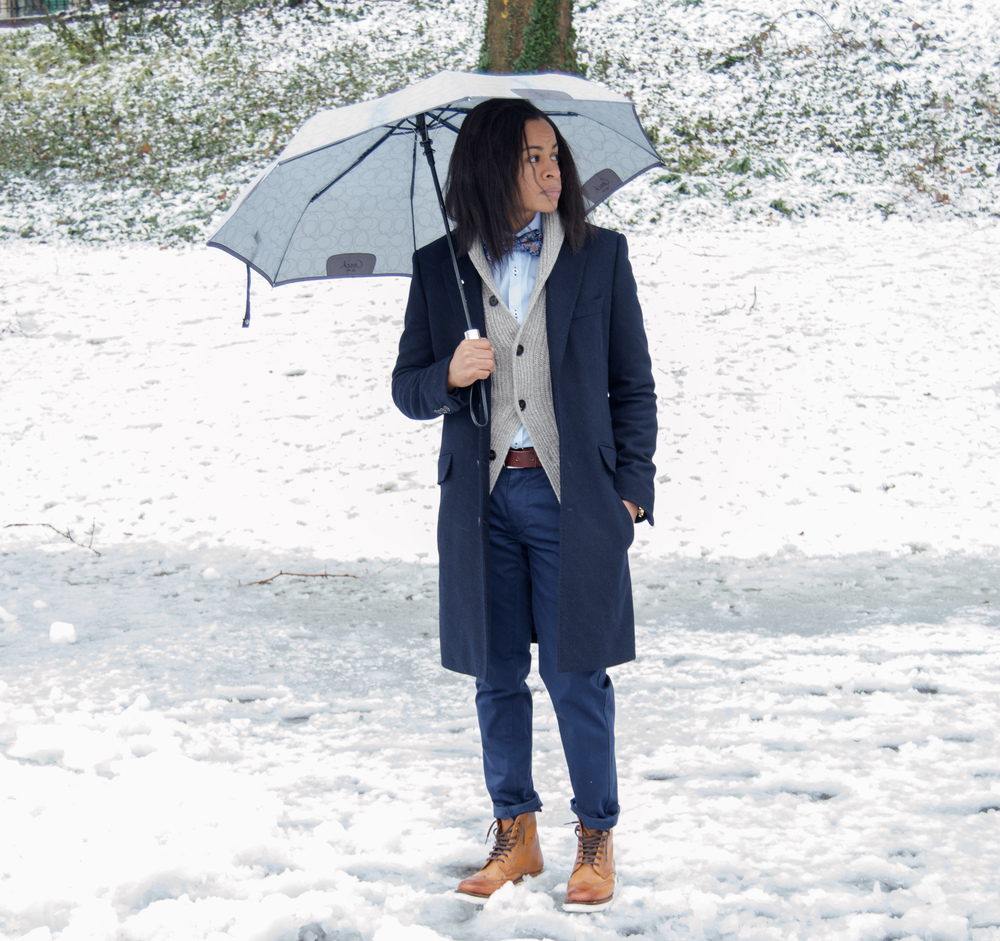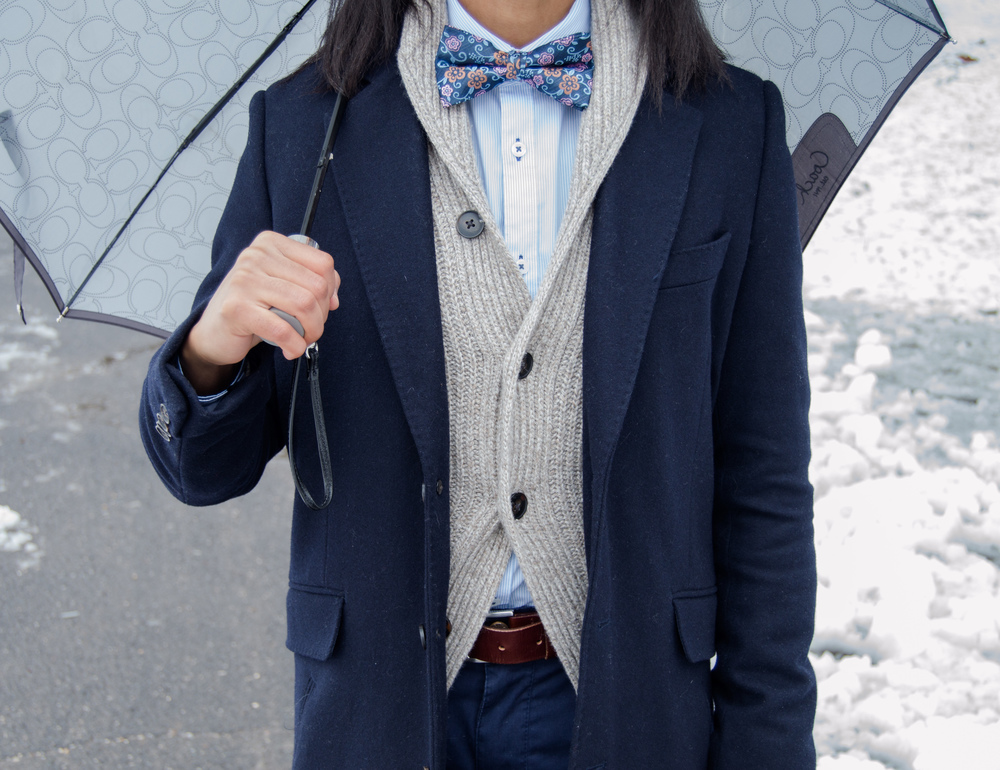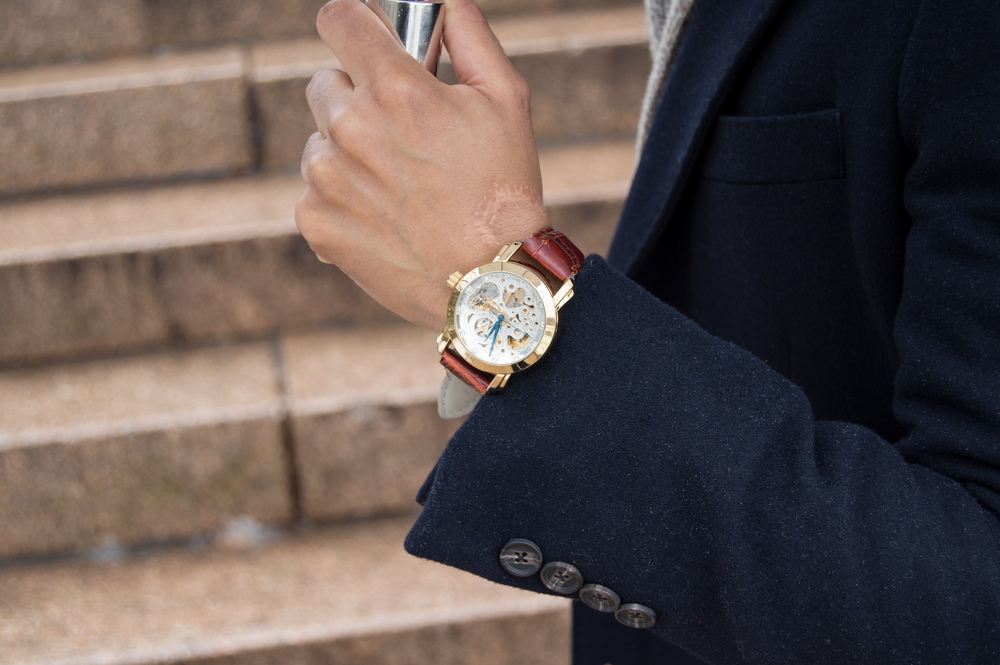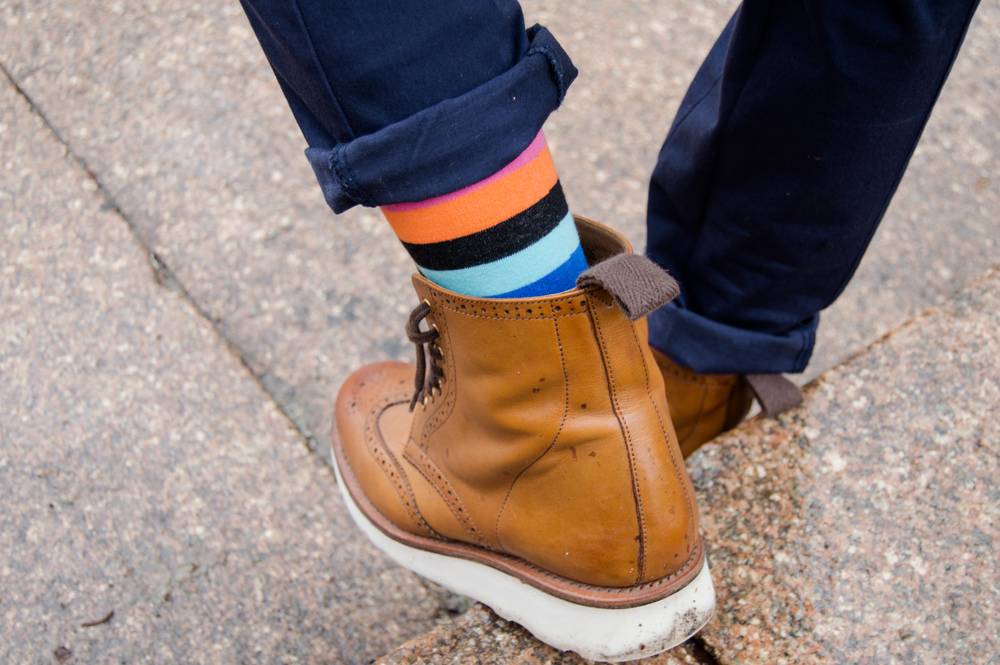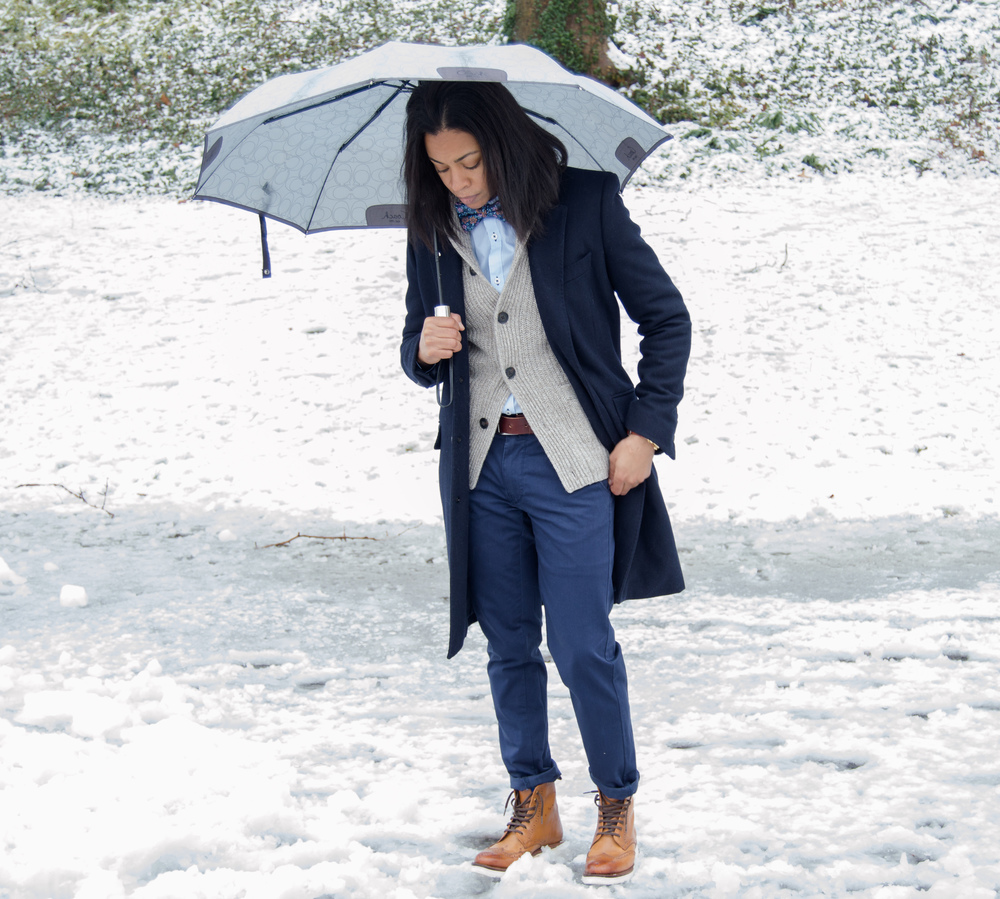 Overcoat (ASOS) • Cardigan (H&M) • Shirt (H&M) • Pants (Zara) • Brogue Boots (Grenson) • Watch (Gents Timepieces) • Bow tie (D.Buchanan Collection) • Socks (Soxy) • Belt (H&M) • Umbrella (Coach)
Did you guys enjoy the blizzard? I know I did!!! I've always loved how beautiful the city looks after snow fall. That is before the cars and plows push everything around. To me, the most beautiful part of the city after snow fall is the center of it all, Central Park.
It's been pretty windy these last couple of days so I made sure to layer up. I went with another wool on wool combo, which has kept me warm and cozy. But this look really was all about the accessories! D. Buchanan Collection, a new necktie company, gifted me with this lovely floral bow tie. The details and colors of the bow tie coordinated perfectly with the look. Not only did the bow tie work for the outfit, but I thought these colorful socks of Soxy added a funky feel to top it all off. Sometimes you just have to livin' it up!
Make sure you check out the D. Buchanan Collection if you guys are looking for easy to wear bow ties. You can receive 10% off just by signing up to their mailing list.
Also, check out Soxy. For just $45 a month you can receive 5 new pairs of socks. How would you like to never go sock shopping again! You can also do a one-time purchase for $50 and receive 5 pairs of socks.
Happy shopping and stay warm!!!