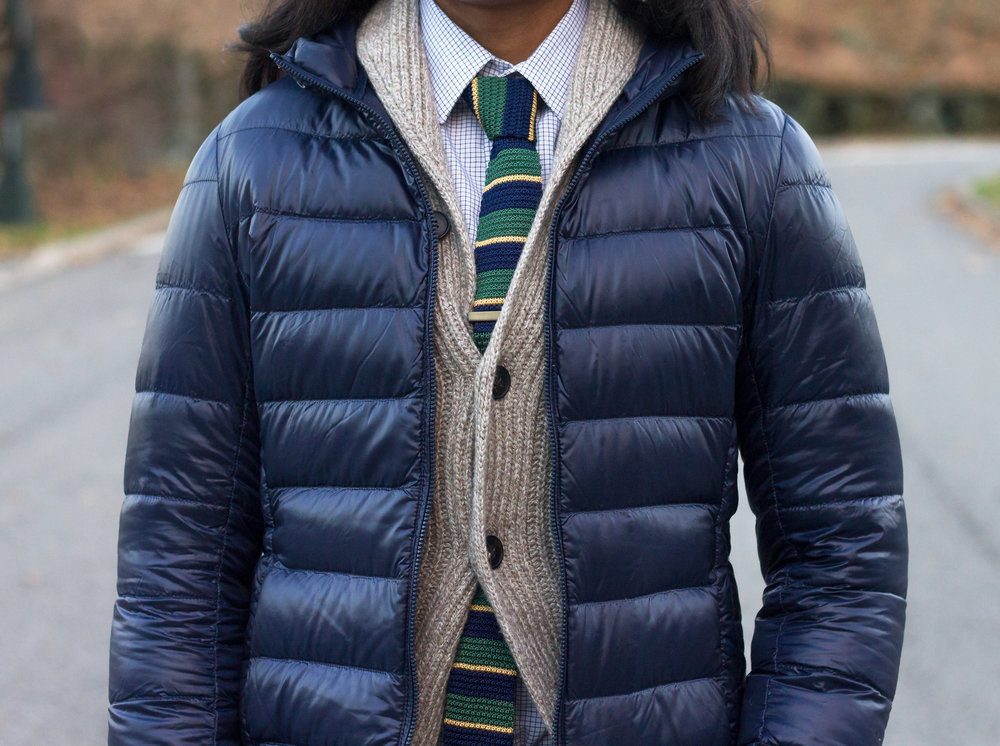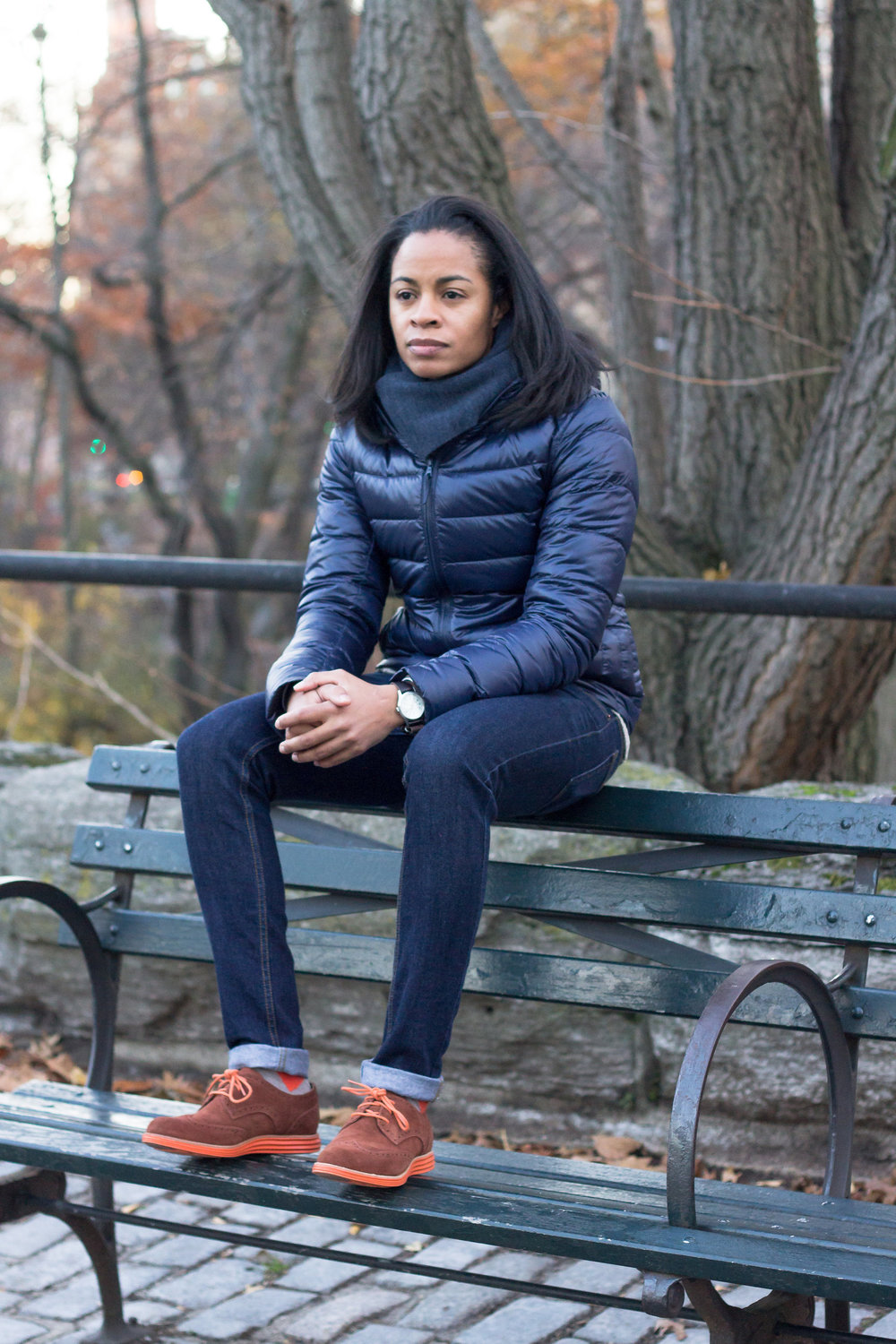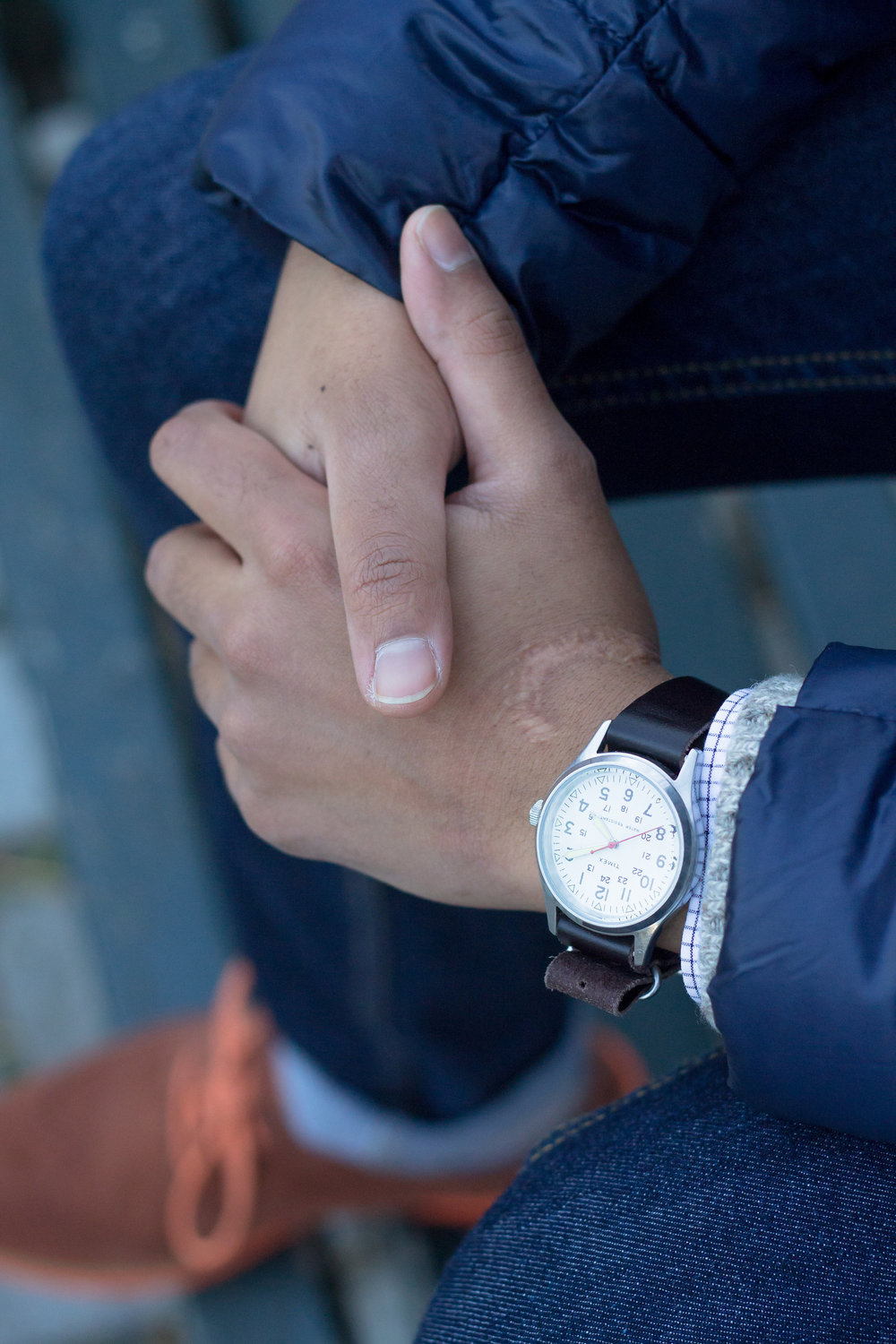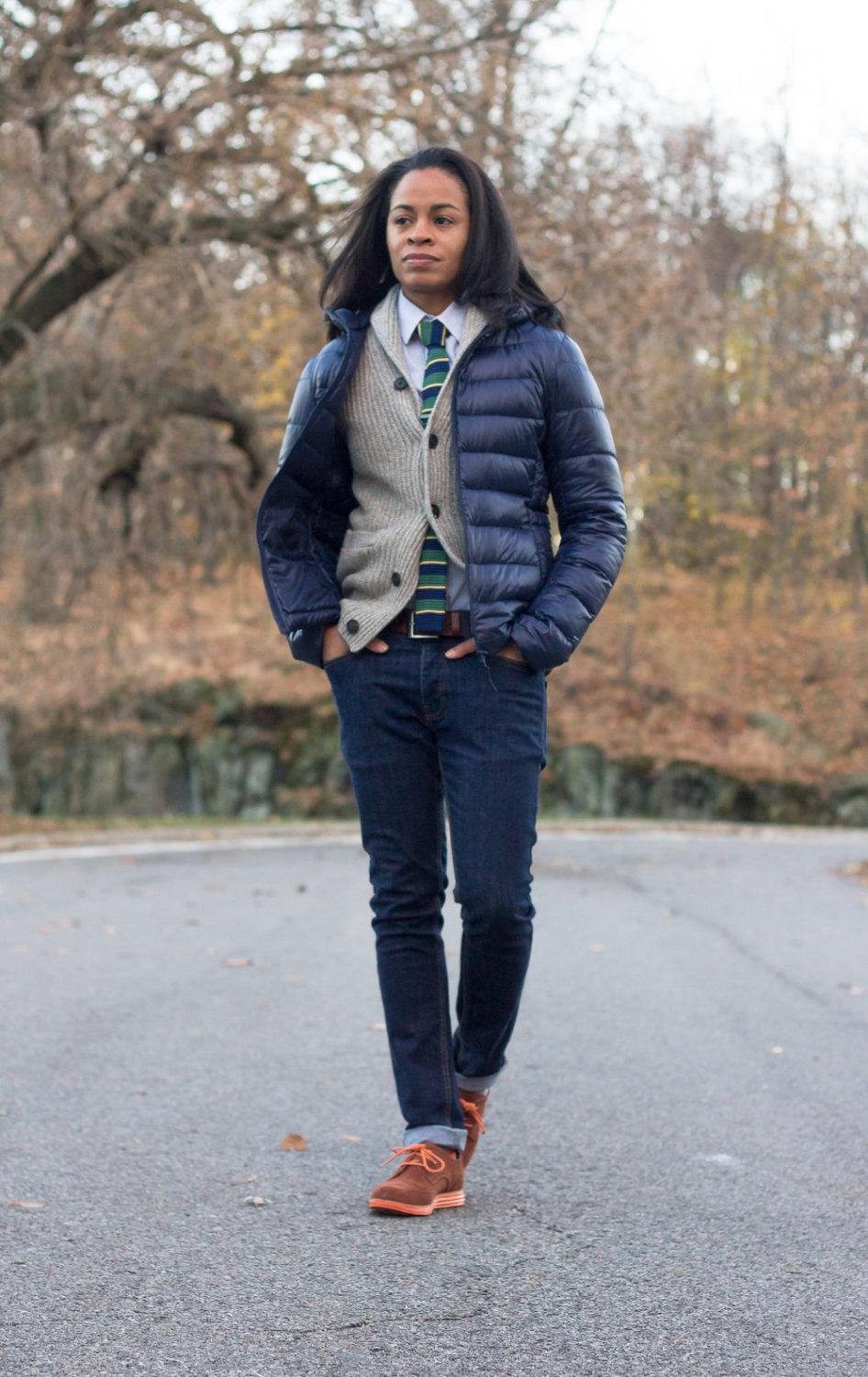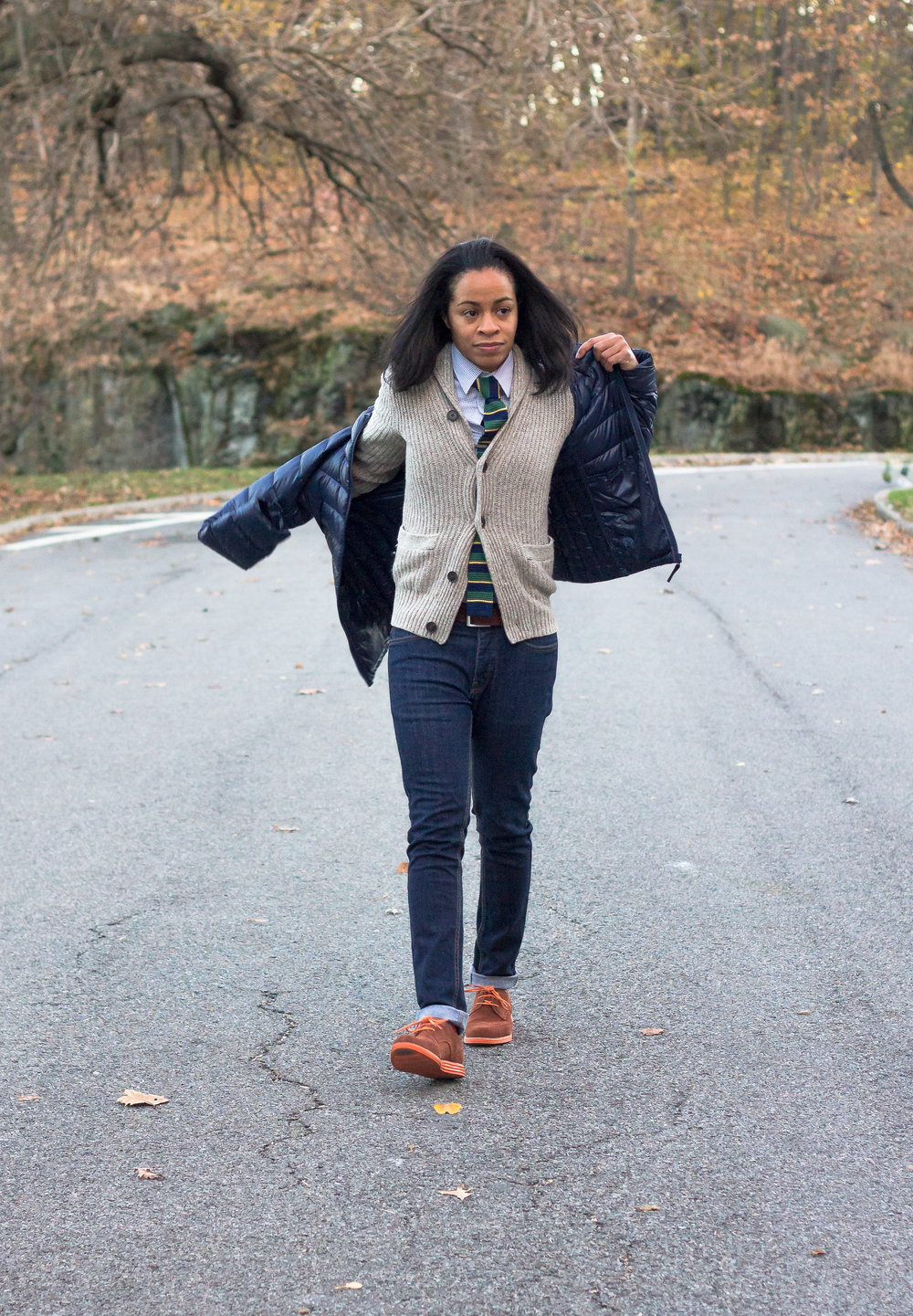 Heat Tech (Uniqlo) • Cardigan (H&M) • Shirt (H&M) • Denim (Topman) • Scarf (H&M) • Tie (The Tie Bar) • Tie Bar (The Tie Bar) • Belt (H&M) • Watch (Timex) • Watch Strap (JCrew) • Socks (Gap) • LunarGrands (Cole Haan)
This weather is driving me crazy. One minute it freezing, one minute it's not. The only thing that excites me is that the colder it gets the more layers I get to pull out 🙂 . I love layering. There are entirely too many cool combinations to create, but what's even more exciting is that no one ever knows what's under the jacket.
I decided to peel back the layers with some of my favorite pieces. A shawl cardigan and a knit tie. I figured the materials and textures of the two were an appropriate combination for this time of year. On top of all of that, I went with this heat tech jacket by Uniqlo. As the shell of the outfit, the navy blue jacket and denim jeans were a nice pair for my Lunargrands.
So how do you layer?