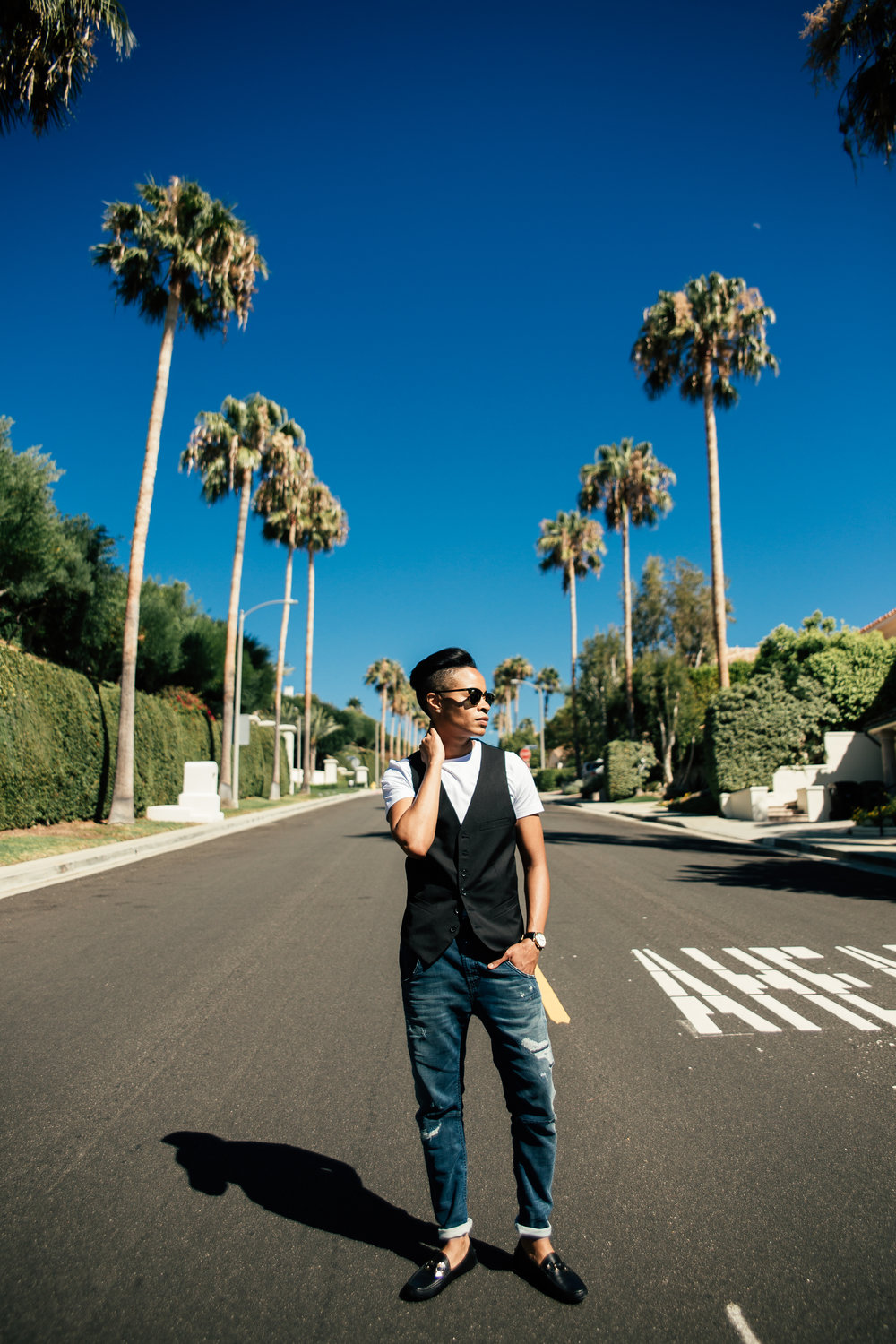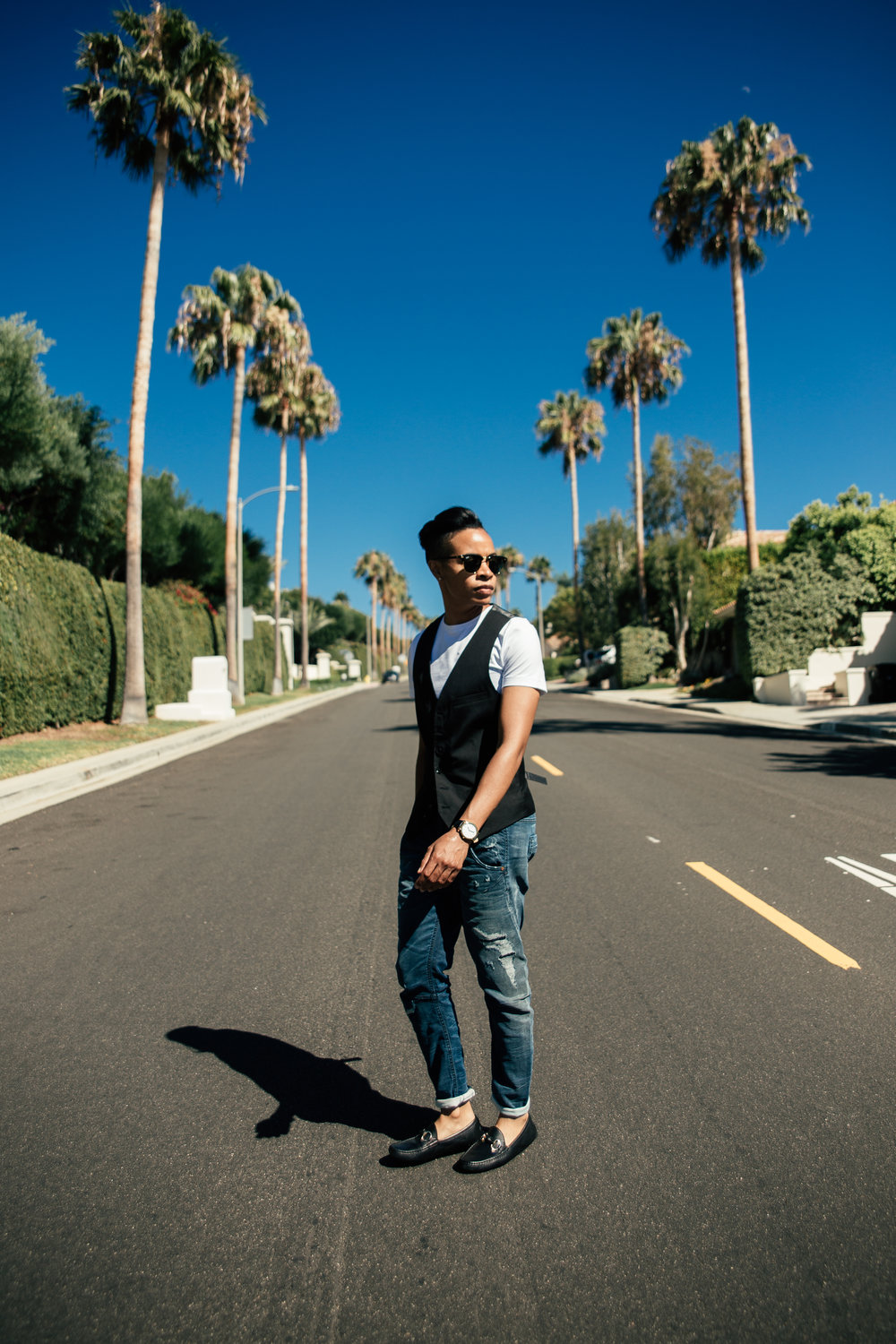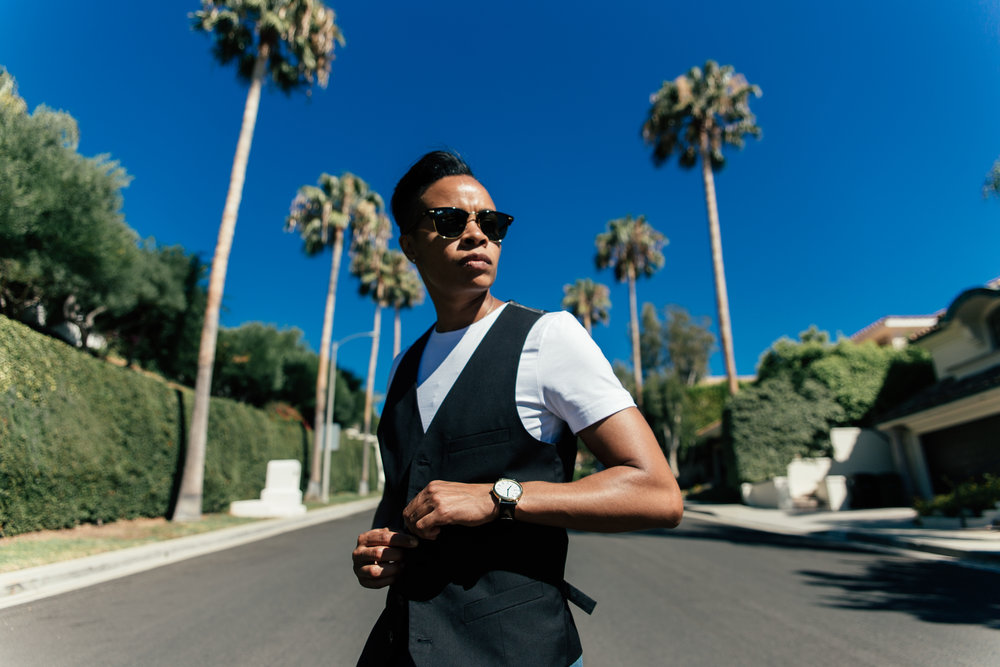 Palm Trees and JoggJeans. It doesn't get much better than that!
I must admit this was shot on my last trip to LA, but I didn't want to bombard you all with blue skies and palm tress so I decided to save it until now. I'm sure you all are getting tired of hearing me say it, but I LOVE LA!!! It is where my heart is. There's no better feeling that flying back home. Any who…
The beauty of Southern California or SoCal is the fashionable weather. What do I mean by that?! Well.. whether you are a shorts or jeans lover or a t-shirt, button up, or sweatshirt lover, you can wear it all! Take this look for example: I paired a dressy vest with a t-shirt and JoggJeans. The top is pretty obvious. Lightweight fabrics for a warm day, but the bottoms are the opposite. JoggJeans are a denim and jersey blend so they feel like sweatpants. Although they are a blend, they are super comfy and lightweight. This particular pair worked perfectly with the rest of the pieces. It was the right balance of clean and distress for a day in the sun.
Now that I've written this post I'm ready to get back to the West Coast. 6 days and counting! LA I'll see you soon 🙂
—
Wearing:
Vest H&M | Size 34 | Shop here
T-Shirt H&M | Size Small | Shop here
JoggJeans Diesel
Shades Ray Ban | One Size | Shop here
Watch Daniel Wellington | One Size | Shop here
Drivers Gucci | Size 37| Shop Women's • Men's