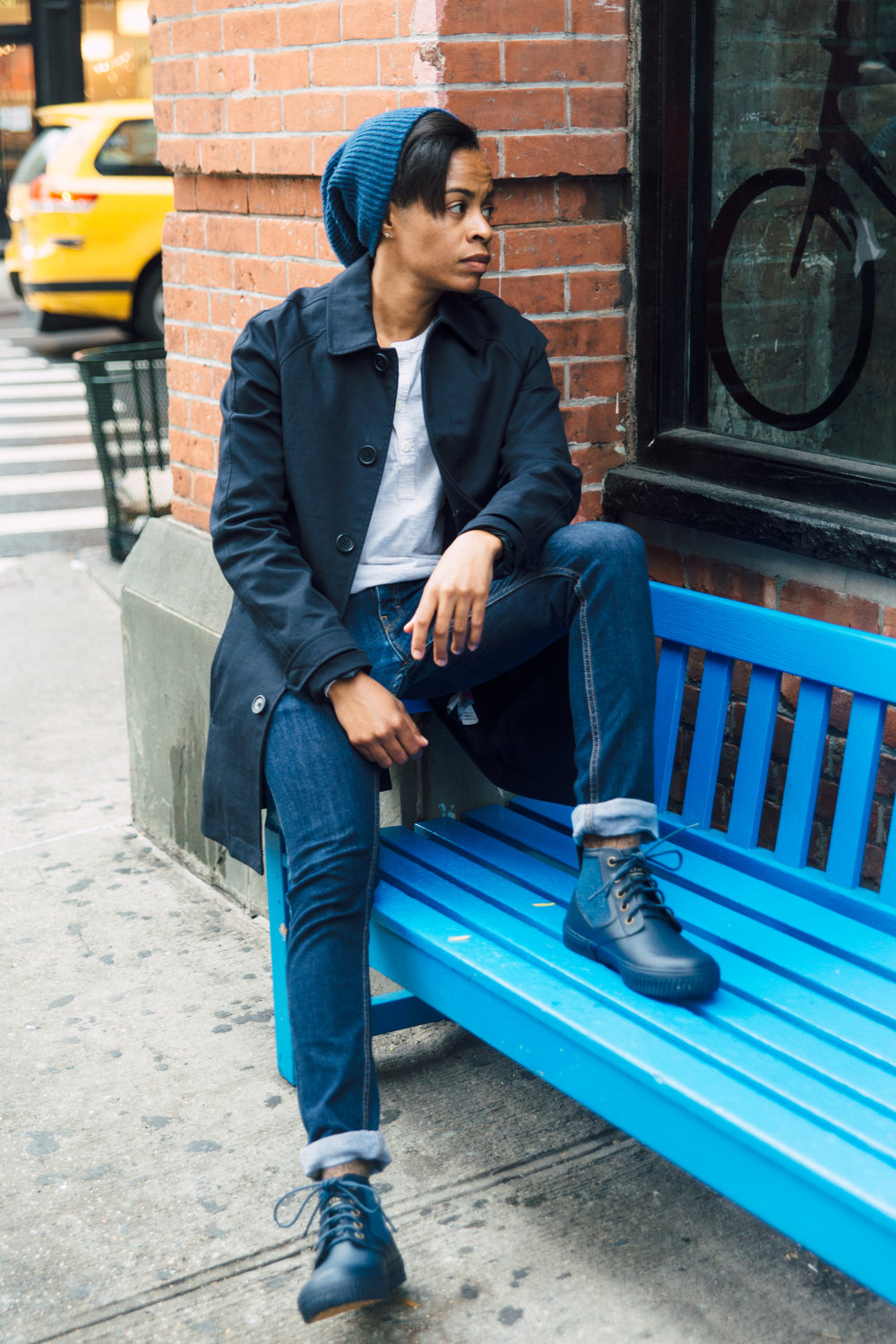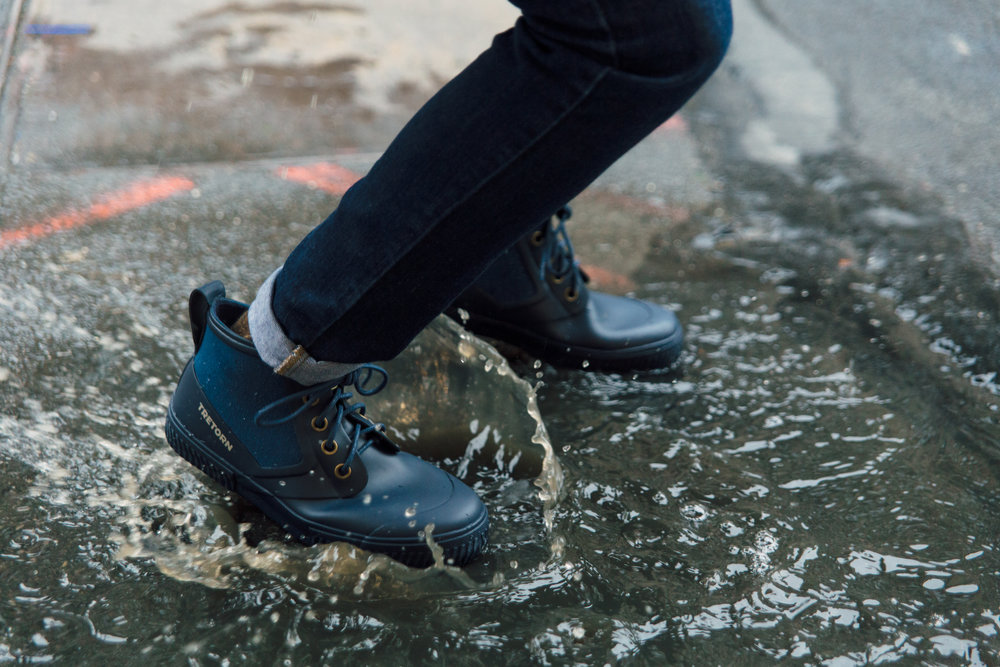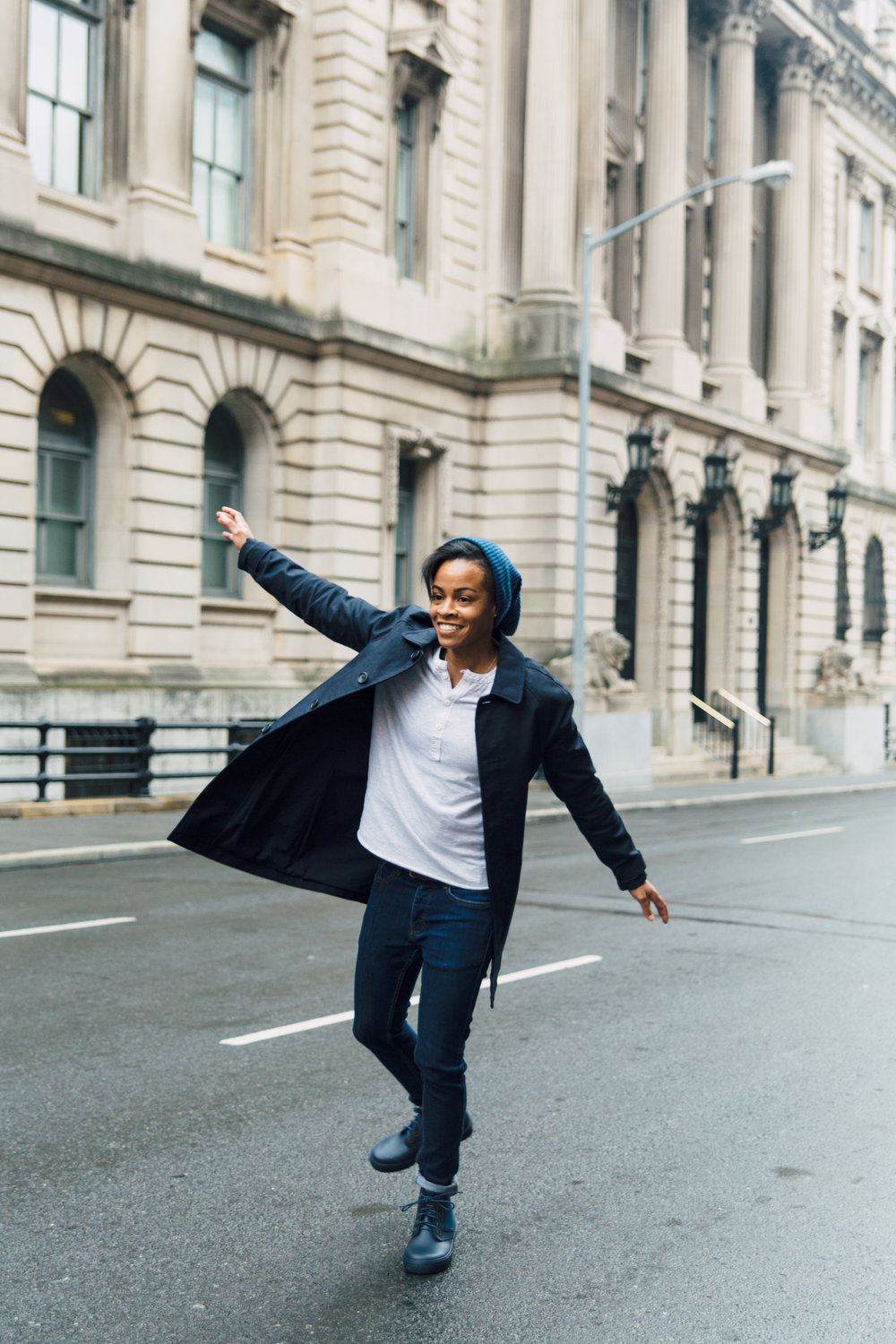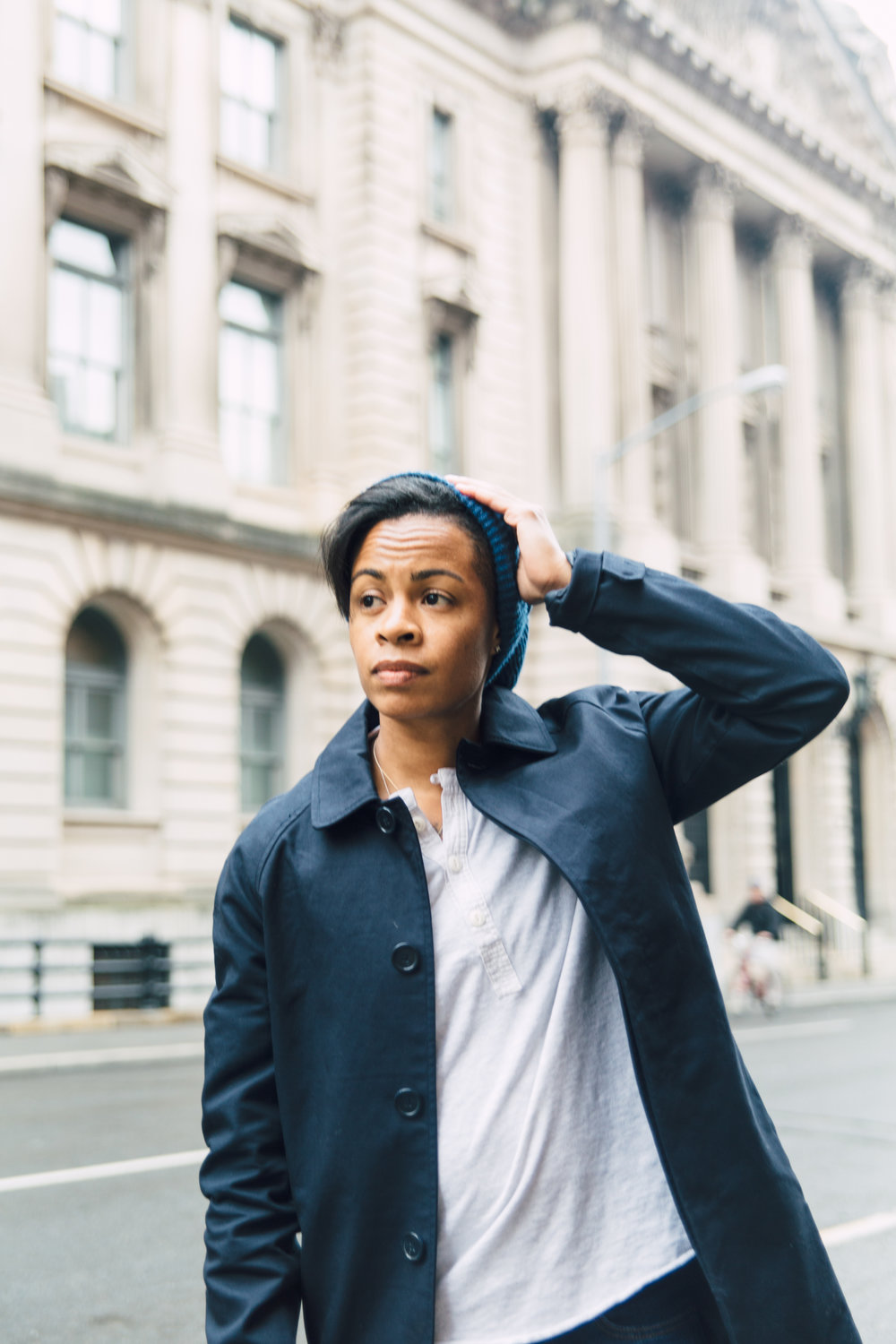 I'm always filled with mixed emotions on rainy days. One side of me wants to sing in the rain while bouncing from puddle to puddle, but the other side of me wants to Netflix and chill. One thing is certain though it always leaves me feeling blue. Hint hint, the reason for the overflow of navy blue pieces in this look.
We are off to another mild start for the fall/winter season, so I'm still able to get away with lighter options to start November. Around this time I'm usually in an oversized cardigan, but instead I was able to throw on a henley and Mac jacket, which is similar to a trench coat. I paired them with raw denims and my rain boots  (I like to call them rubber ducks!!!) To top it all off, a slouchy beanie because what girl goes out in the rain without a hat on.
I guess today will be one of those days I play in the rain.
—
Wearing:
Mac Jacket ASOS | Size X-Small | Similar here
Henley Grayers
Denim Topman | Size 30 | Shop here
Beanie Burton Snowboarding
Rain Boots Tretorn | Size 7 | Shop here