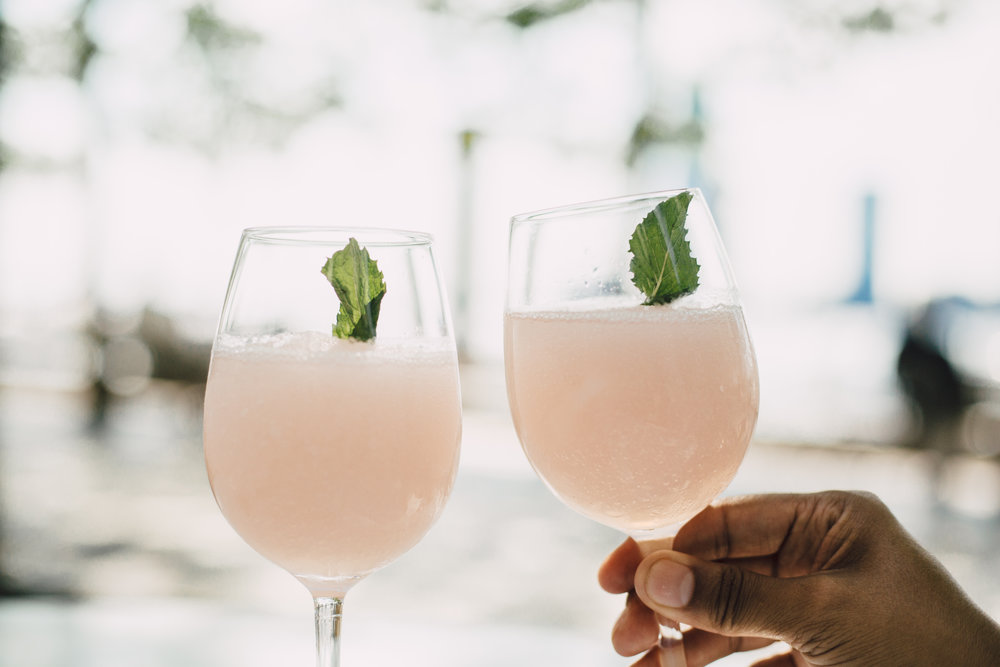 No matter how you spin it, Hump Days are always a struggle. Yeah you've made it half way through the week, but it just isn't close enough to the weekend.
Last Wednesday, on behalf of Le District, I was offered a complimentary meal for myself and a guest at Beaubourg. Le District is a French-inspired fare filled with a selection of food stations, restaurants, and bars located inside Brookfield Place. Beaubourg, the braisserie, can seem hidden on your first trip to Le District, but if you are entering through the mall it is just past the food stations to the right. The restaurant has indoor and outdoor seating, but as you can image the indoor space is empty during the summer months. The outdoor terrace offers gorgeous views of the Hudson River as well as Jersey City, making it one of the ideal location for summer drinks and dining.
We kicked off the meal with their signature frozen cocktail, Frozé as we waited for our appetizer of grilled octopus over arugula. Next, we placed our entree order: one plate of roasted salmon over fresh green lentils, chanterelles, and red wine. The other was a Maine lobster roll and salad. Both meals were absolutely delicious!
If you're looking for a cute date night or even an evening out with friends that's not overly expensive then I highly recommend Beaubourg.
Even if all you need is a drink, you won't be disappointed by the infamous Frozé.
Le District knows how to make Hump Day feel like a summer Friday!