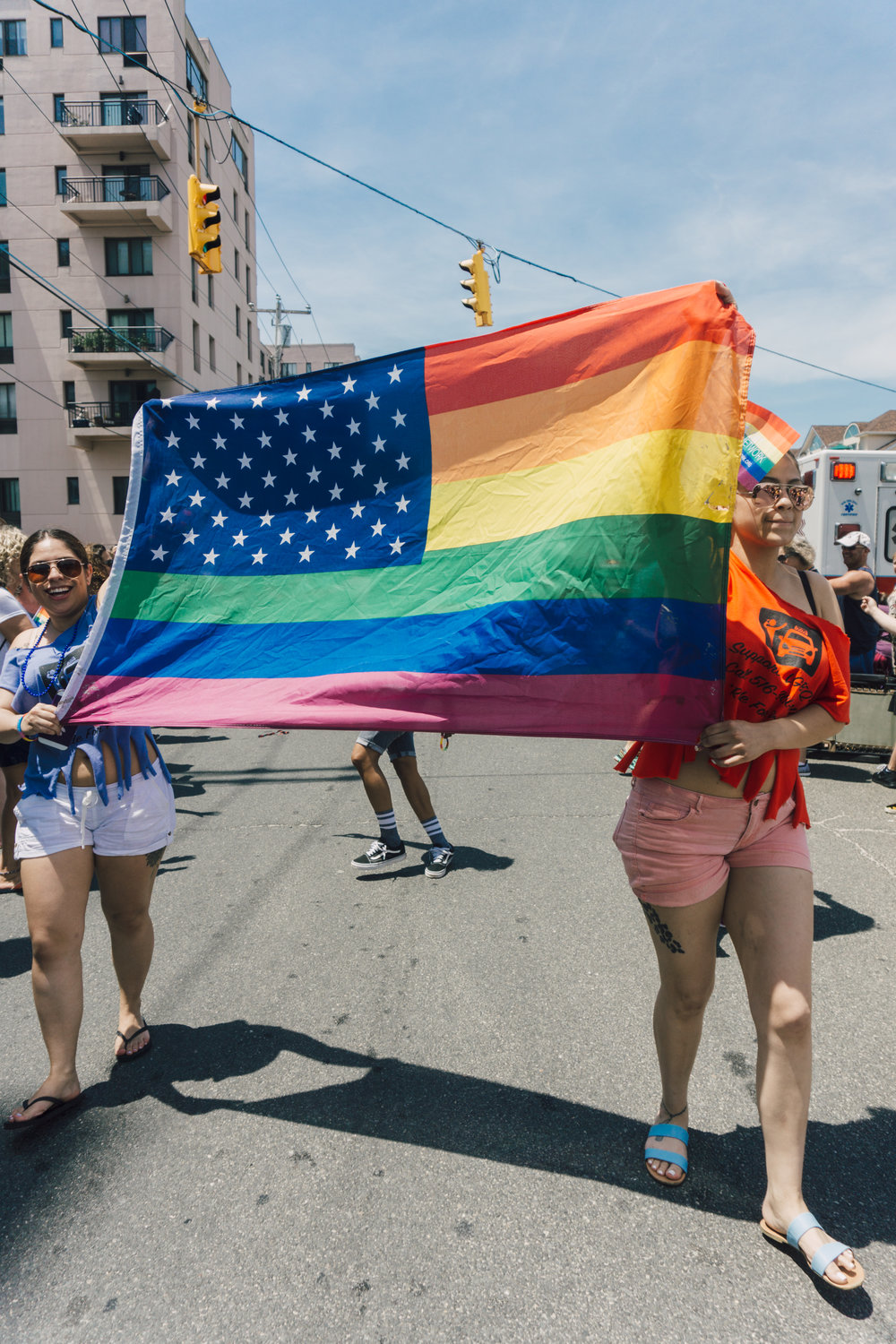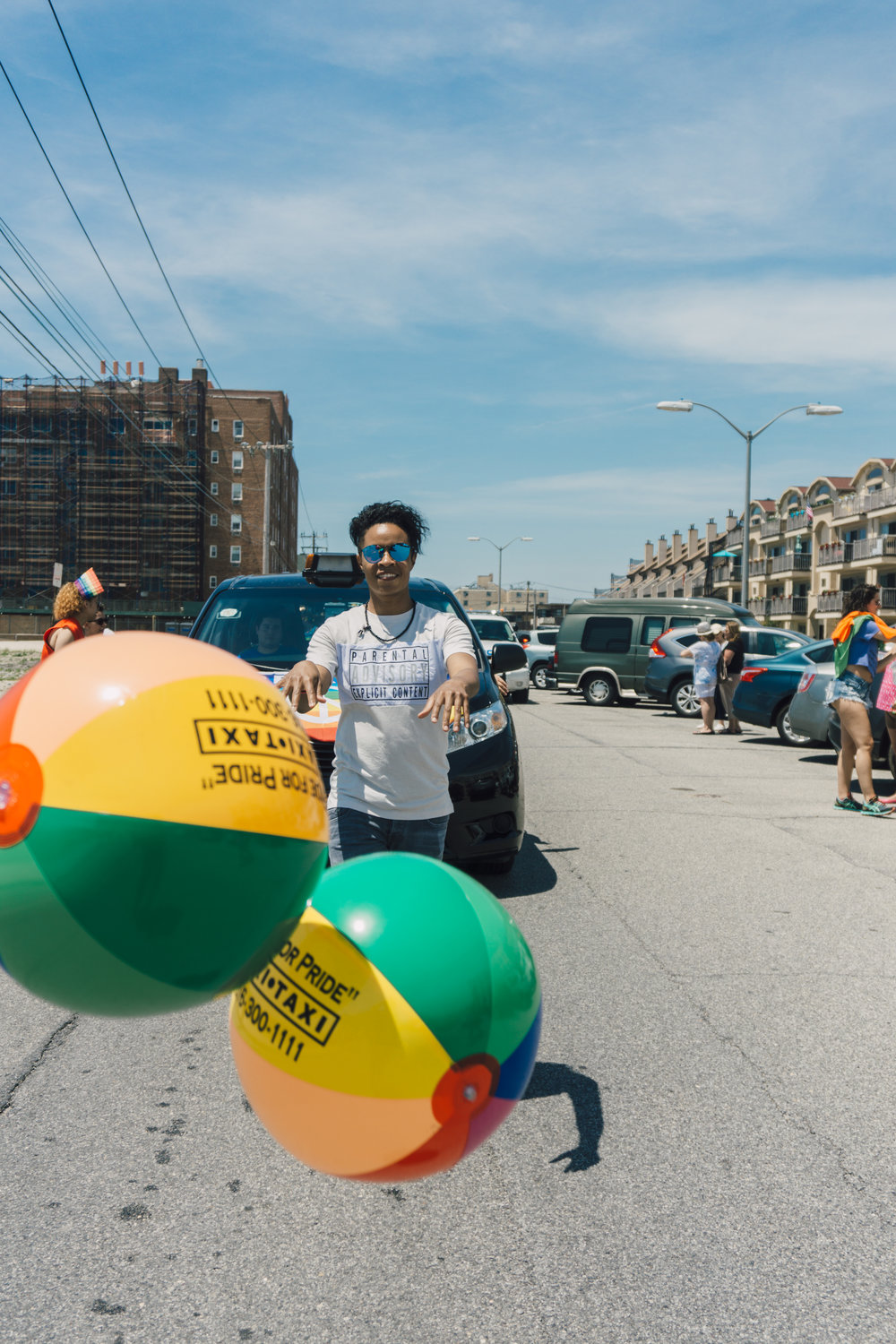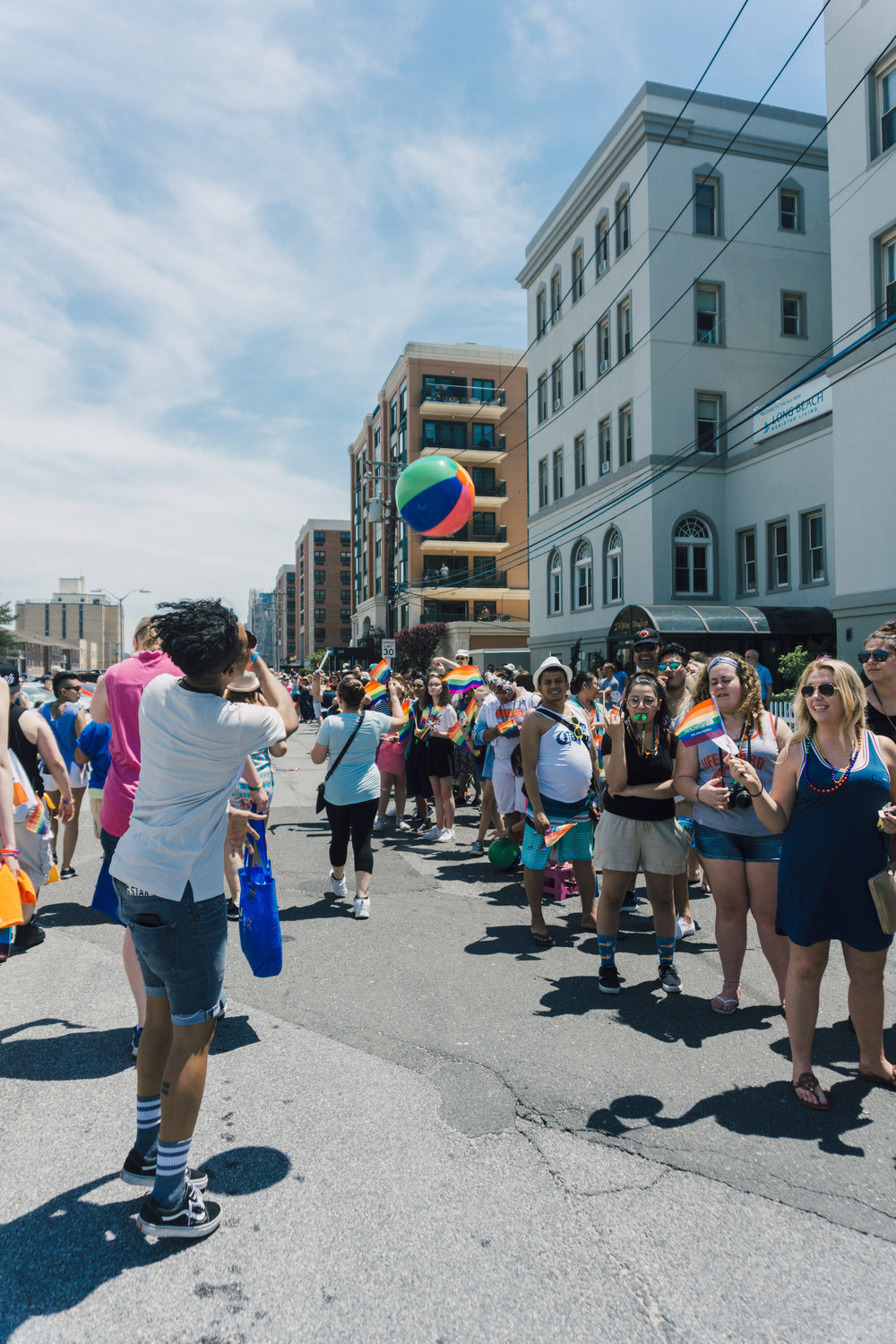 Last October I attended Las Vegas Pride courtesy of Caesar's Palace. I had no idea that Las Vegas even celebrated Pride with/and such a large community.  Allies, brands, and supporters galore were part of the festivities.
Just a few months ago it got me to thinking that I'd love to be that person to bridge the gap between the LGBTQ+ community and the many Pride celebrations occurring worldwide.
This past weekend, I experienced Long Island Pride for the first time. I had an amazing time… It was a small parade which lasted about 10 blocks and ended close to the boardwalk. Streets were full of families, friends, and kids waving their flags, blowing their whistles, and screaming with joy as we all danced and marched in the streets.
The highlight of the parade was not only me walking it, but a very good friend of mine (and ally of the LGBTQ+ community) entered the parade as a vendor. Her company, Taxi Taxi NY, decorated a car full of goodies for us to pass out along the parade route to all of the bystanders. She blasted music for us to dance to, we passed out rainbow colored bracelets with her company's information printed on it, and smacked rainbow colored beach balls to the crowd. I smiled, sang, and danced all over the place, having the time of my life!
After the parade came to an end, we all made our way onto the Long Beach boardwalk. The Pride celebration didn't stop with the parade. The finale was a Pride concert with a Lady Gaga impersonator who sang all of her top hits.
The Long Beach boardwalk was so full of life, diversity, and vendors who were selling everything from jewelry to clothing to food and even workout sessions. People strolled up and down enjoying the hot weather while others moseyed between the beach and the boardwalk in their bathing suits. No one cared if you were black, white, gay, or straight. Everyone simply wanted to enjoy the summer weather.
I've always heard such amazing things about Long Beach. I'm so happy that my first trip there was during Pride weekend. It felt great to celebrate with my community.
Being a Cali girl, I've never been a fan of New York beaches, but I think that I may have just found my new favorite one.
Thanks Long Beach (Long Island) for all of your support…I'll see you next year!