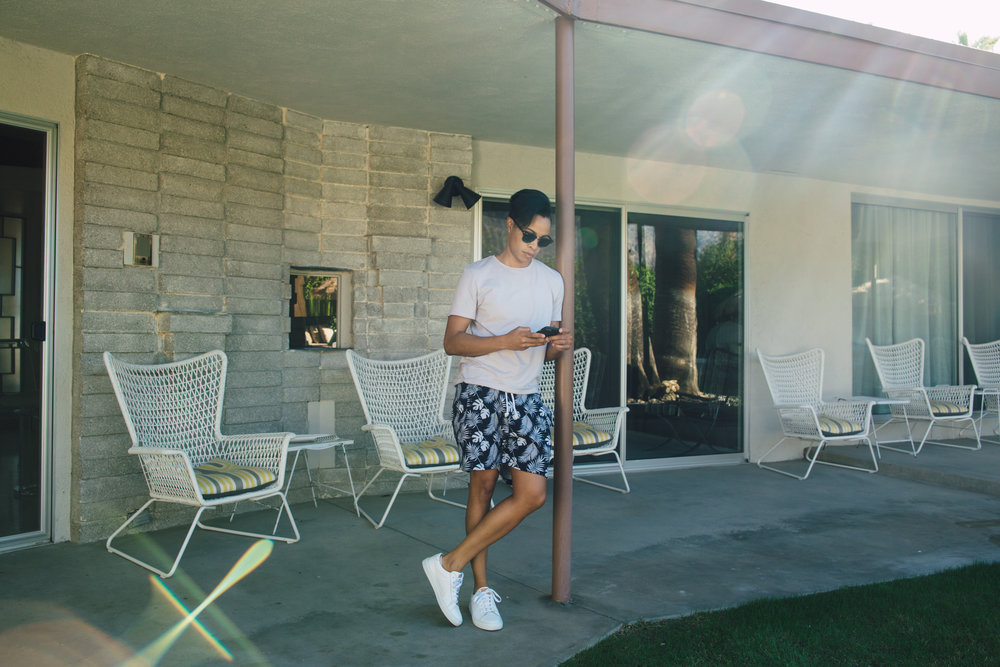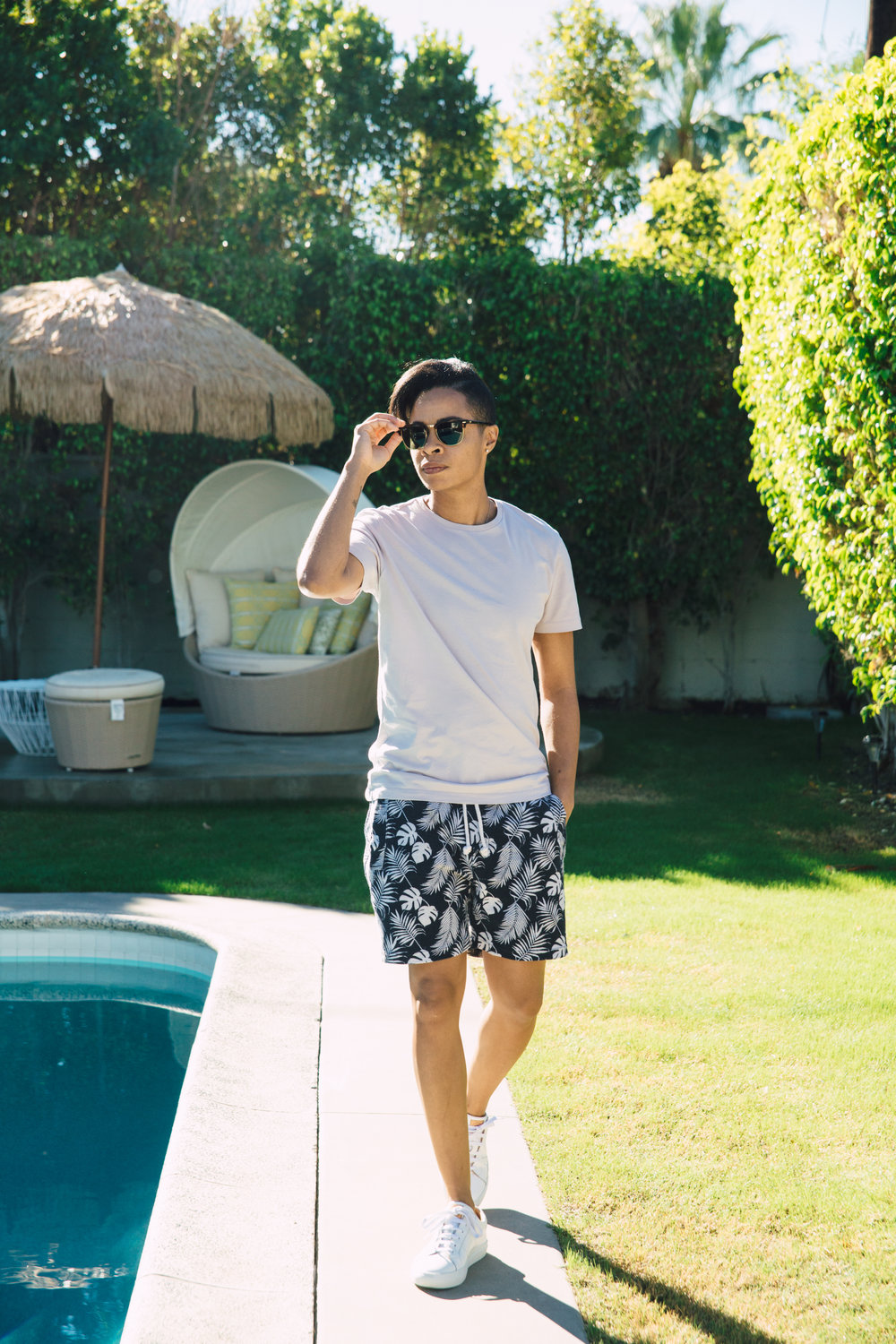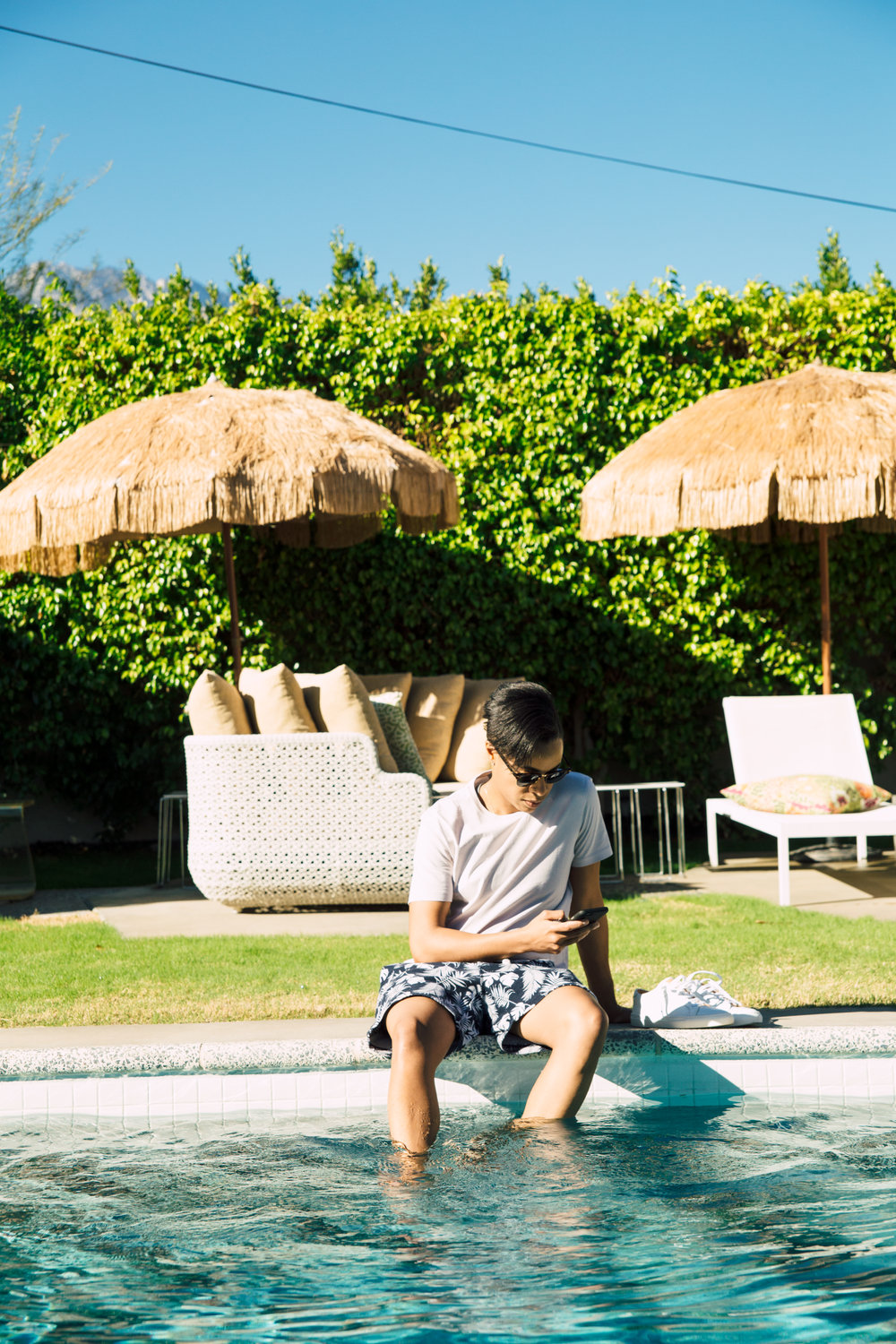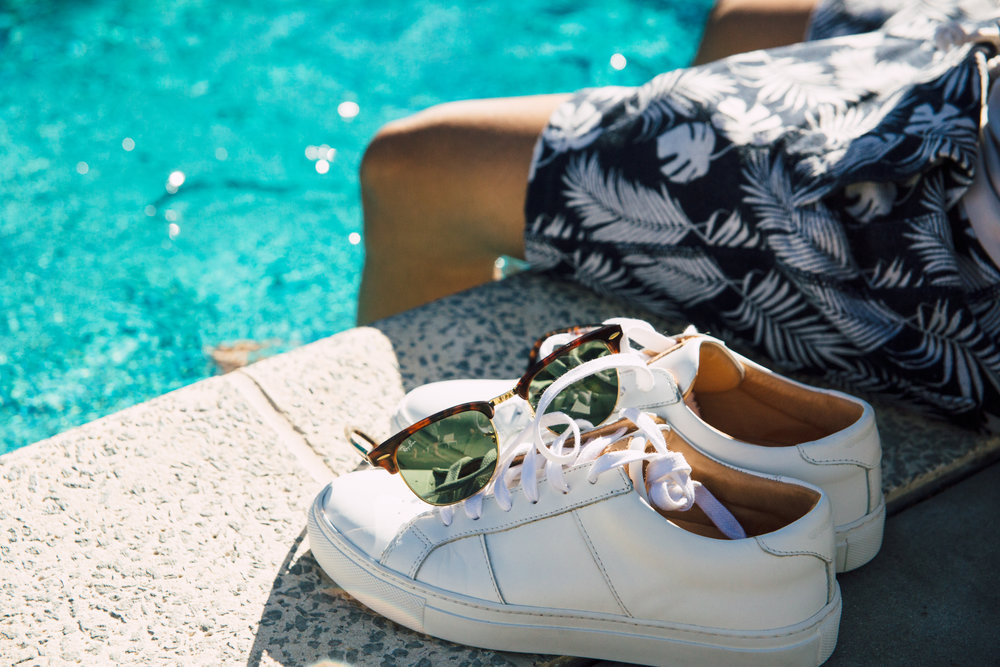 I'm not sure if I can take many more winters in New York City. I mean.. is it me or is it getting colder every year??? Can someone please take me back to Burton House Palm Springs so that I can lay pool side while soaking up the sun and staring at the palm trees.
I'm currently looking at the temperature on the television while writing this post. It's listed as 25 degrees (inserts rolling eyes emoji). I'm starting to think that the Palm Springs trip was a tease going into the winter season, but I won't go on and on about my struggles. Any who.. this look!
Whenever I'm near a pool or beach, primarily a pool. My legs are out! For obvious reasons, the sun/heat and well, just in case I need to jump in the pool. The knit tropical shorts were the perfect pattern for Palm Springs. I added a solid tan t-shirt and white sneakers to keep all of the attention on the shorts. It was one of my favorite summer purchases… but enough about this warm weather post because it's really really starting to make me dread this winter that hasn't even hit.
I think I need to book a trip back West asap. Don't you think?!
—
Wearing:
Tee COS | Size Small | Shop here
Shorts Zara | Size Small
Shades Ray Ban | One Size | Shop here
Sneakers Greats | Size 8 | Shop here – Women's • Men's