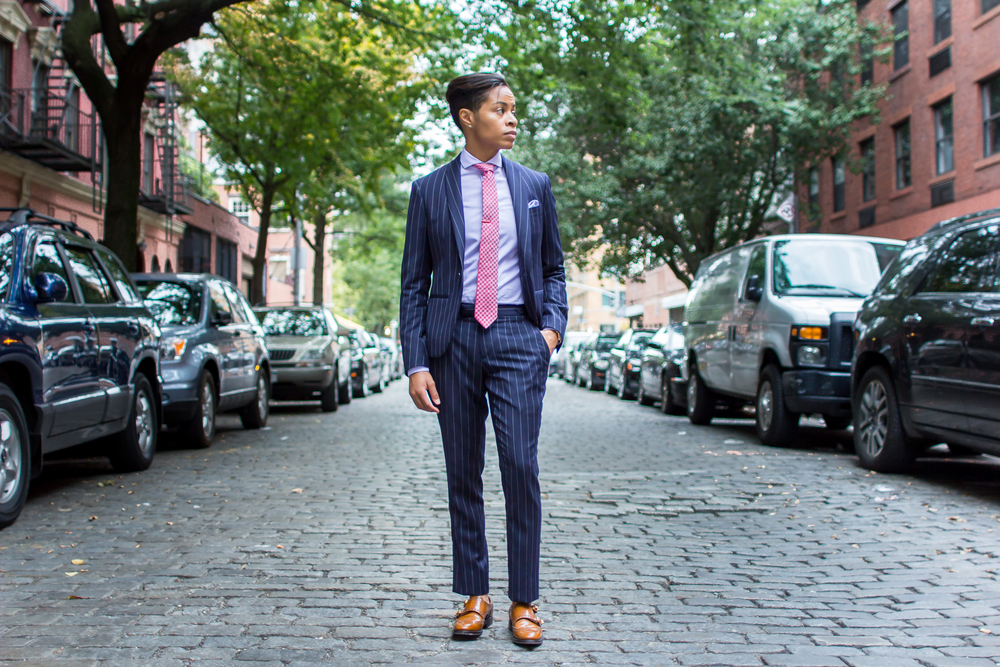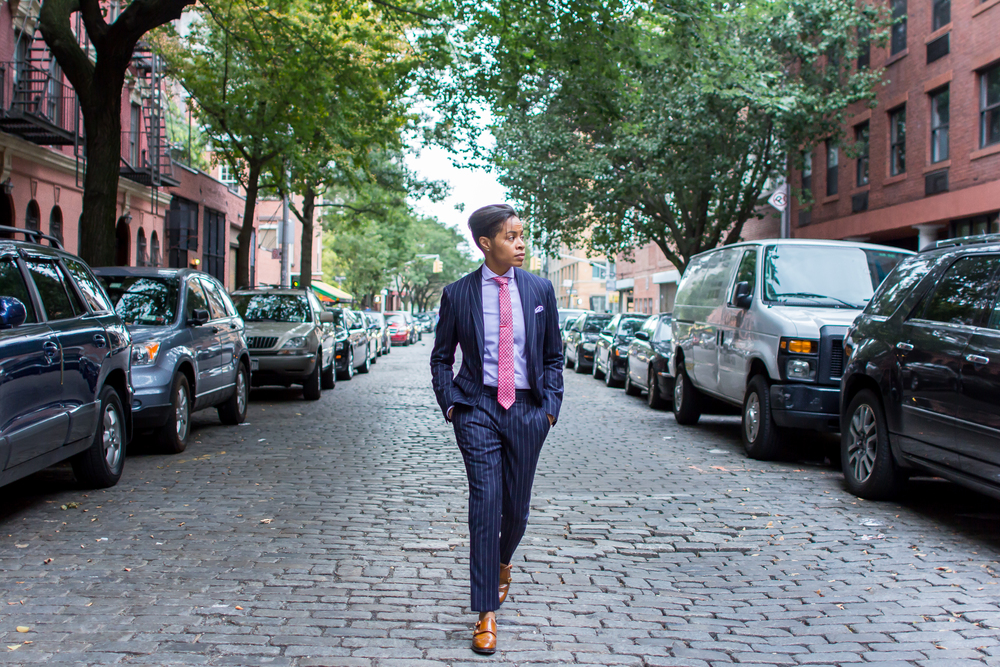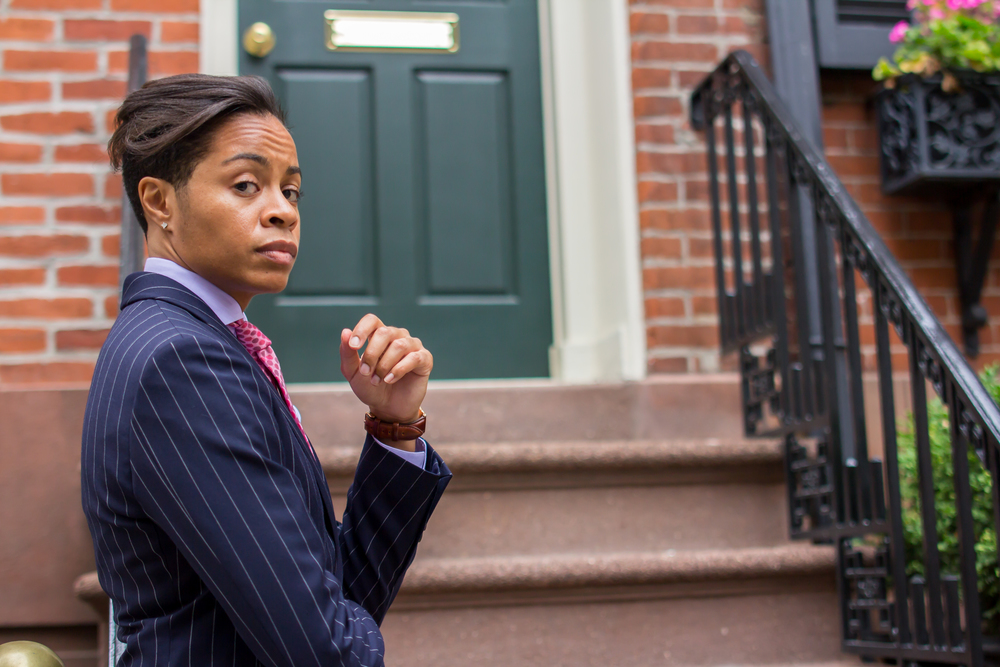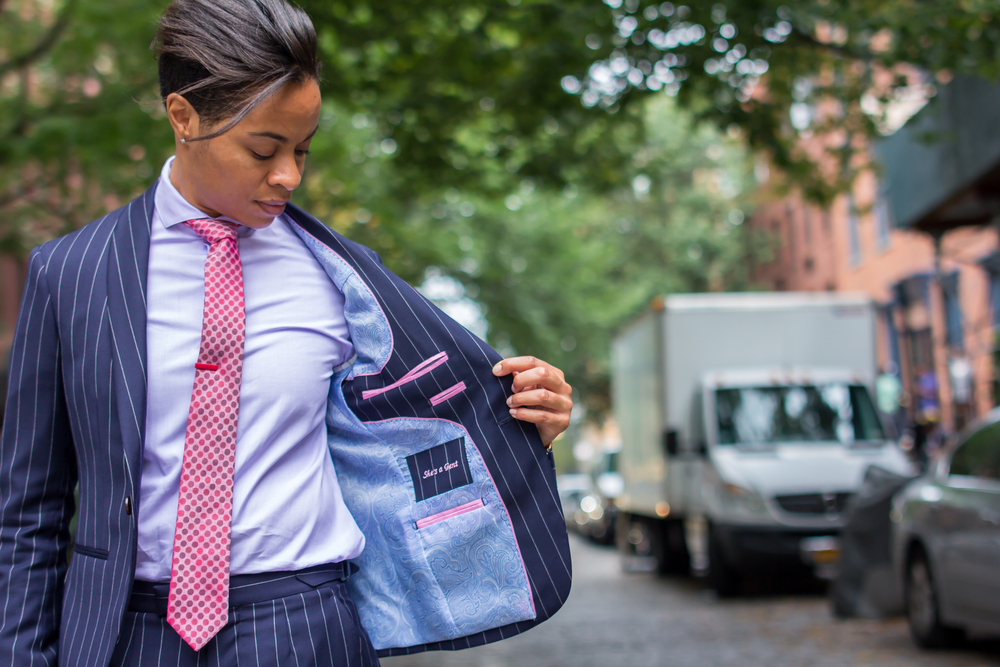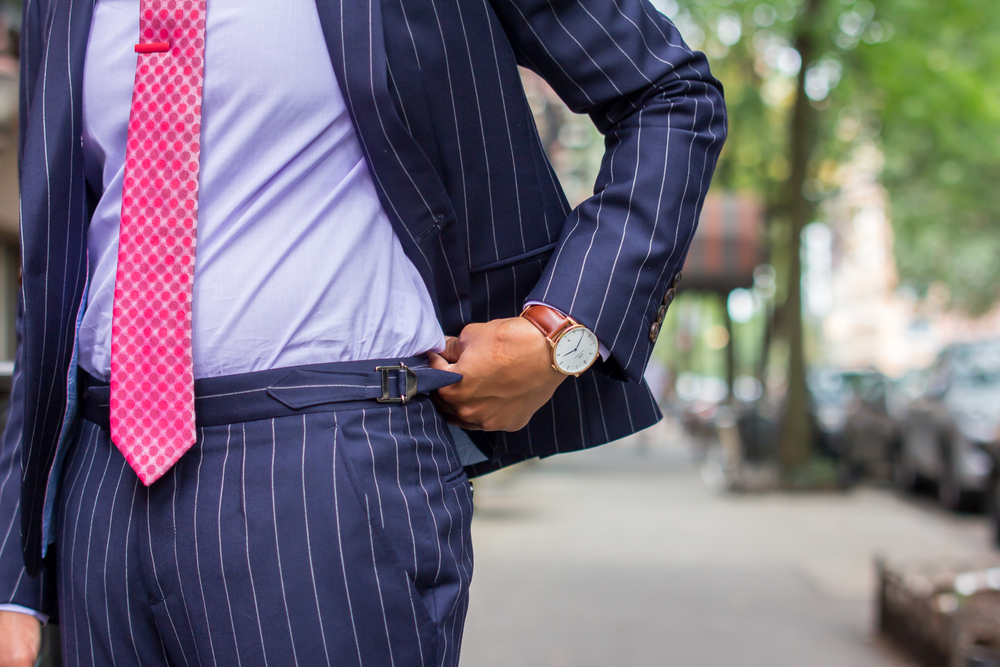 So much is happening in this one look. 1) It's the introduction of my new short hair cut of which I'm obsessed with. 2) I don't think I could have created a better suit for such a classic, yet bold and sophisticated look. 3) The pinstripes helped elevate my hair cut.
I felt like a BOSS! Haha
My new suit was created not only for Fall, but the introduction to New York Fashion Week. The ladies (Shao and Garrett) of The Tailory New York continue to help me push the limits of my Dapper Style. I chose a shawl collar for the suit jacket. Shawl collars are typically used for tuxedos, but in this case I thought it offered a smarter more sophisticated look. I opted for side buttons instead of belt loops for a classy feel. Just the right details for a gent.
*Tips*
1) Fit is everything. Don't settle for an off the rack suit if you don't have to. Size and fit are key!
2) Choosing the right lapel has a lot to do with your body shape. For example, slimmer lapels will look more proportioned on a slimmer gent where as wide lapels are more flattering on a gent with a larger build.
3) Accessories: they can make or break an outfit. Let your tie and pocket square add life to the rest of the ensemble. Don't worry about matching, in fact be creative with prints and colors that compliment your suit.
Never be afraid to experiment!
—
Wearing:
Suit, Shirt, and Pocket Square The Tailory NYC | Shop here
Tie Weekend Casual | Shop here
Tie Bar The Tie Bar
Watch Daniel Wellington | Shop here
Double Monks Church's