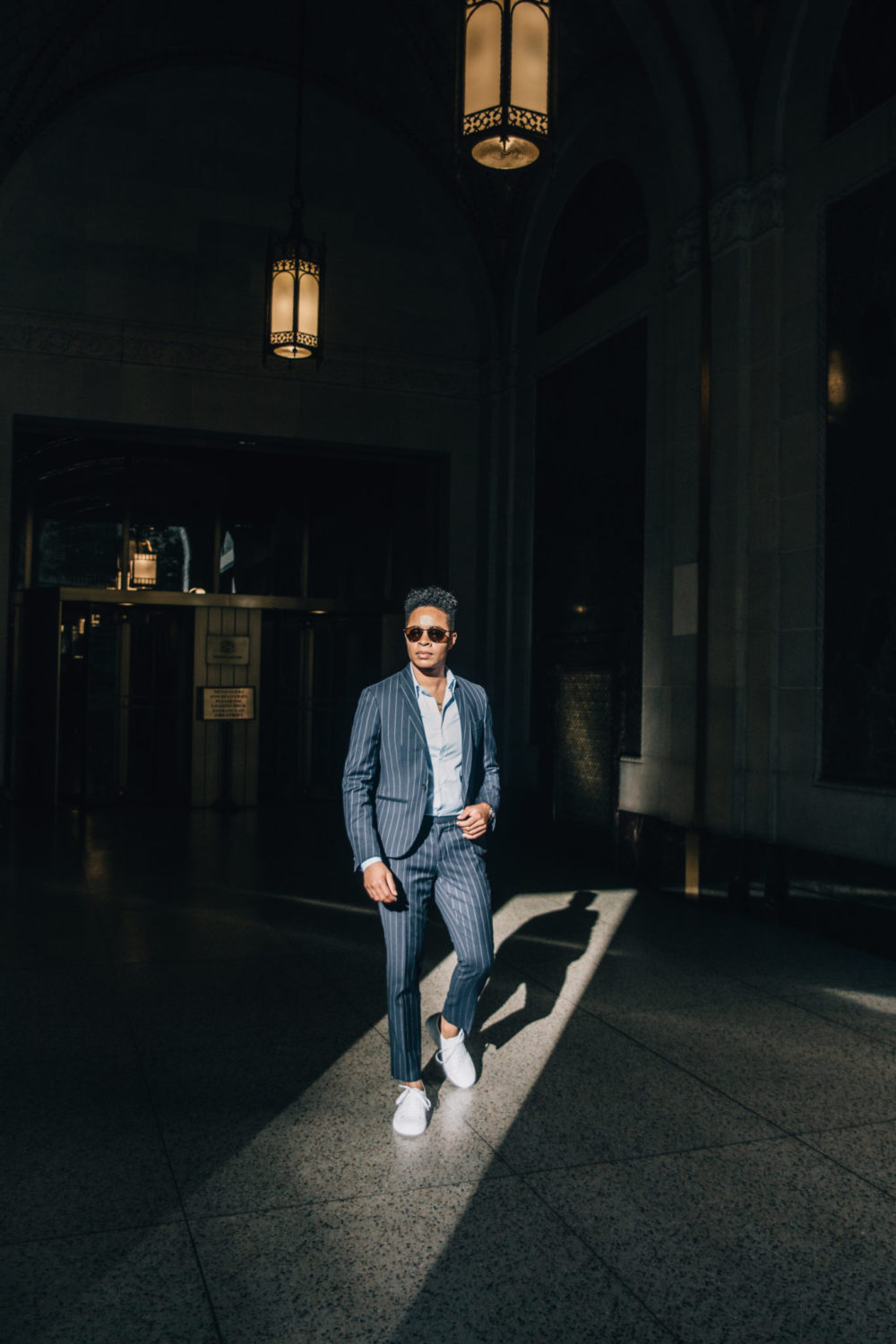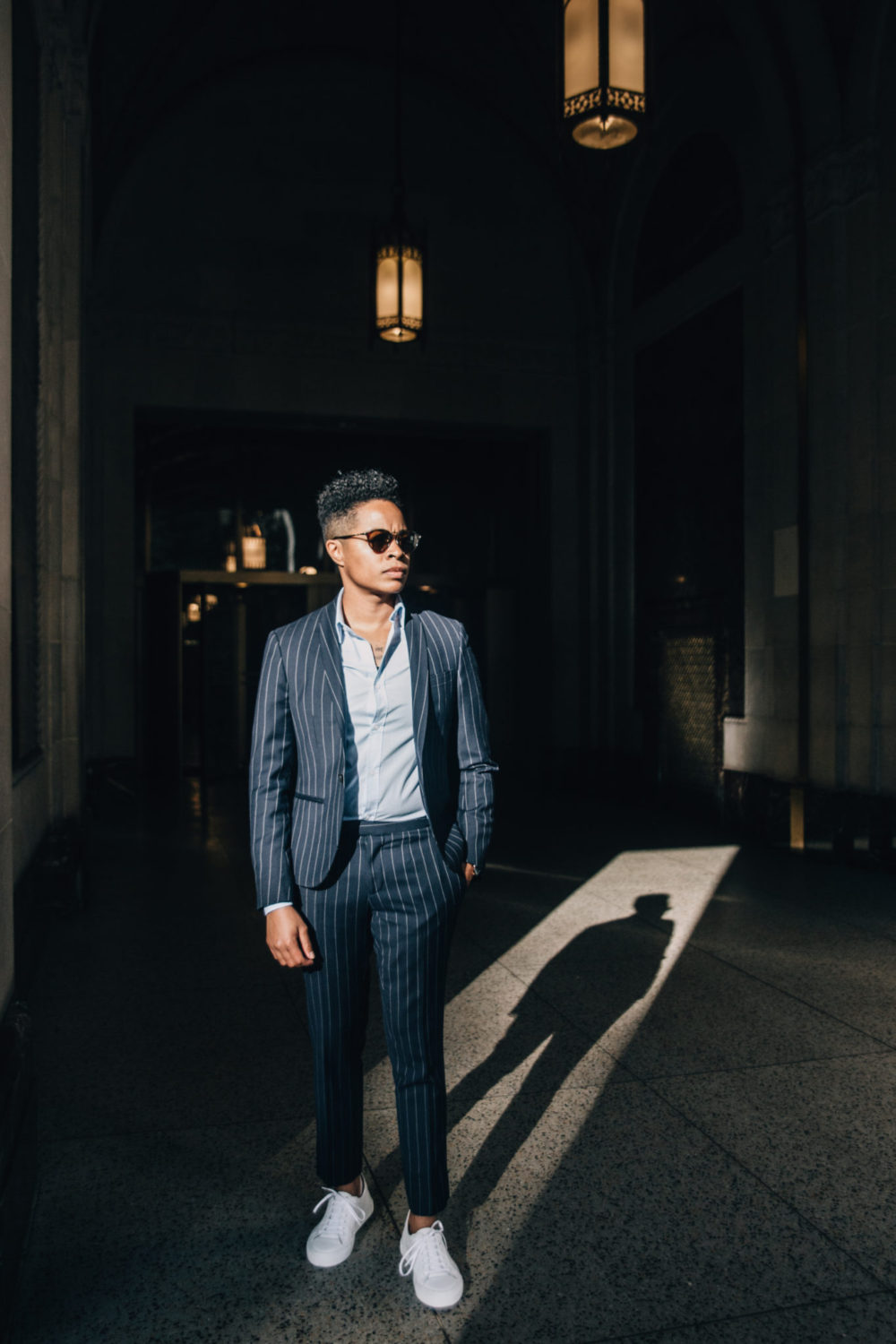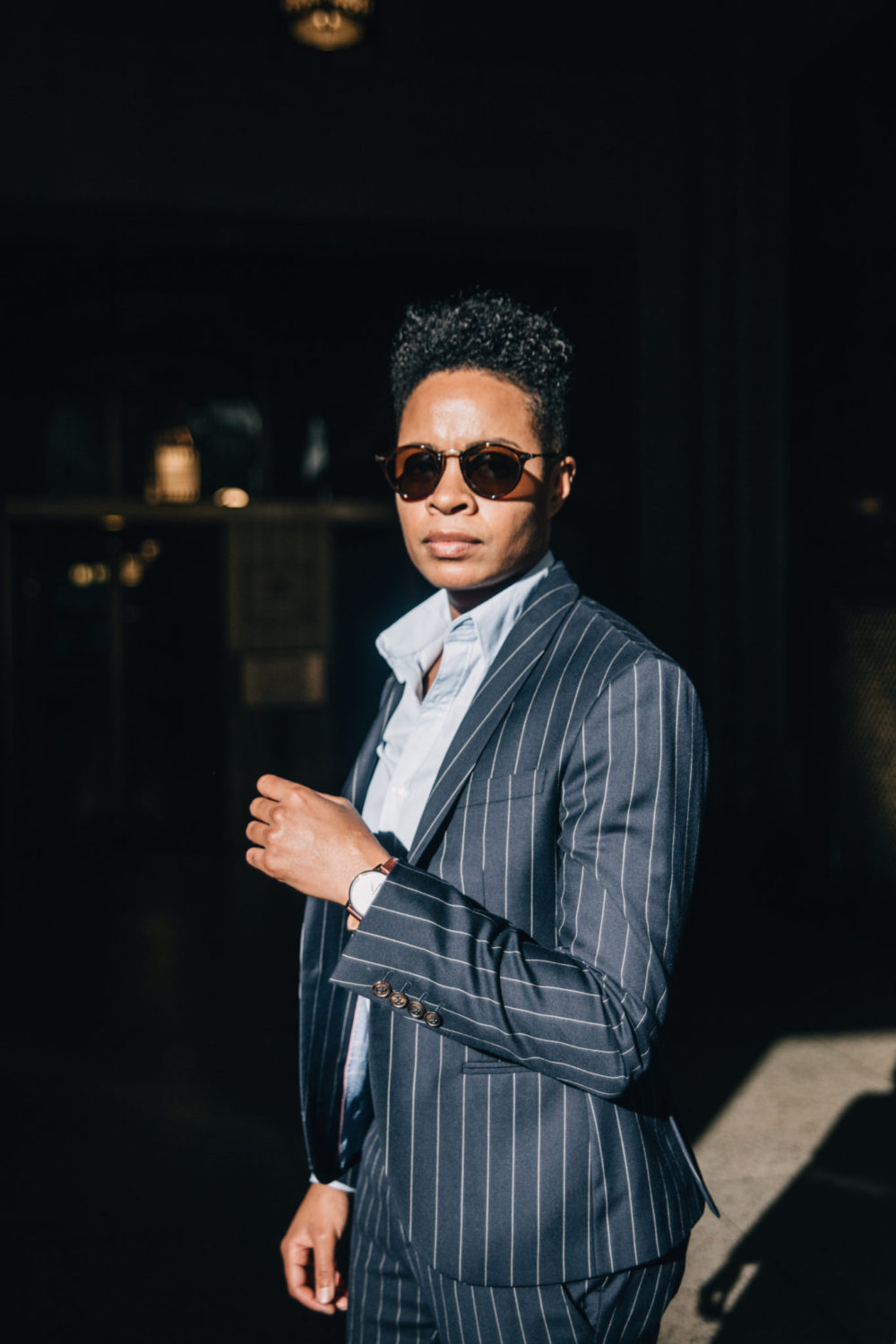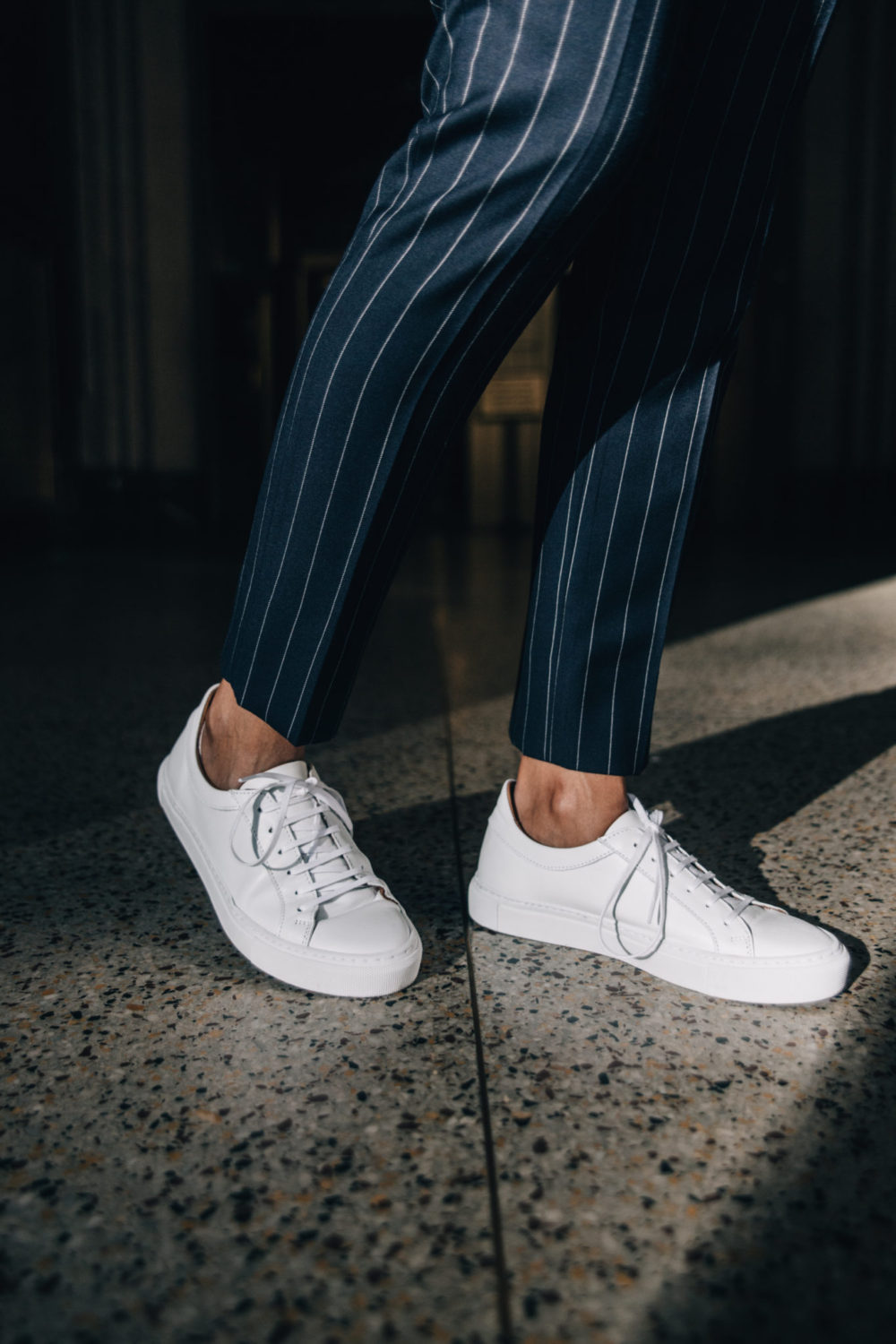 Classic and simple colors such as black, navy, and gray suit are the quintessential colors of one's everyday basic suit wardrobe. However, in my opinion, I think it's time that we add the pinstripe to that basic list.
Pinstripes are bold, but not too flashy. In the world of finance, a banker, trader, or a hedge fund manager typically wears pinstripes to exude a more powerful image. I'm not entirely sure why they feel this way, but I also think that it has been the easiest way to set themselves apart.
In years past, I've owned various solid off the rack suits, but my first custom suit just so happened to be a navy pinstripe. I'm so glad that I chose it because even after two years, I am constantly finding new ways to wear it.
Fall is creeping in like a tortoise, but I'm not mad at it! Our warmer weather allows me to continue to "keep it casual." I cannot tell you the last time that I wore a tie.
I kept it bold, but classic this past Friday. Pairing my navy blue pinstripe with a light blue shirt, brown accessories, and my crisp white Beckett Simonon sneakers.
Who said pinstripes were only for men and money guys anyways?
I'd say as much as suiting has evolved, I'm happy I've been able to push the continual evolution button.
—
Wearing:
Suit The Tailory NYC | Size Custom | Similar here
Shirt H&M | Size X-Small | Shop here
Shades Persol | One Size | Sop here
Watch Daniel Wellington | One Size | Shop here
Sneakers Beckett Simonon | Size 7 | Shop here