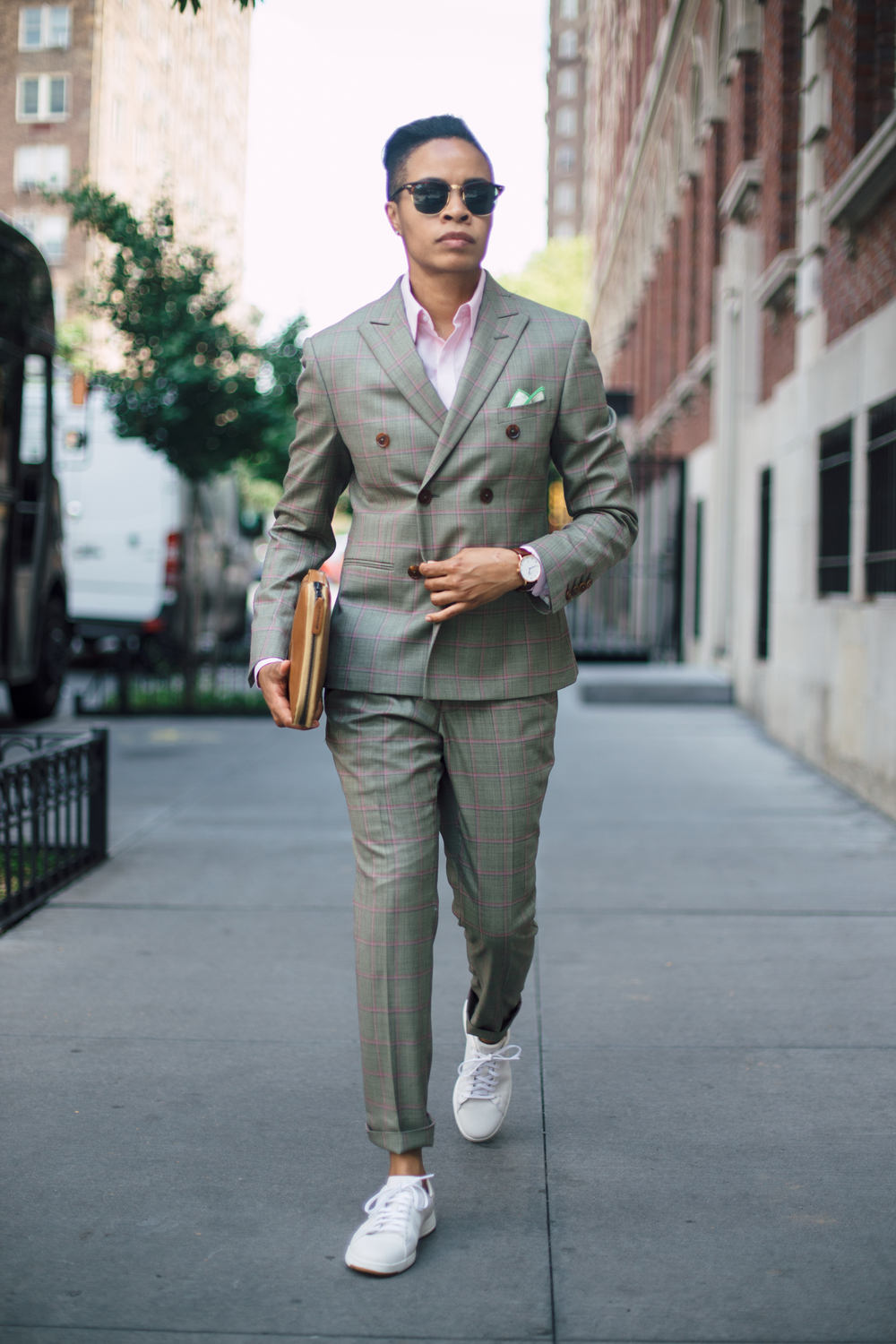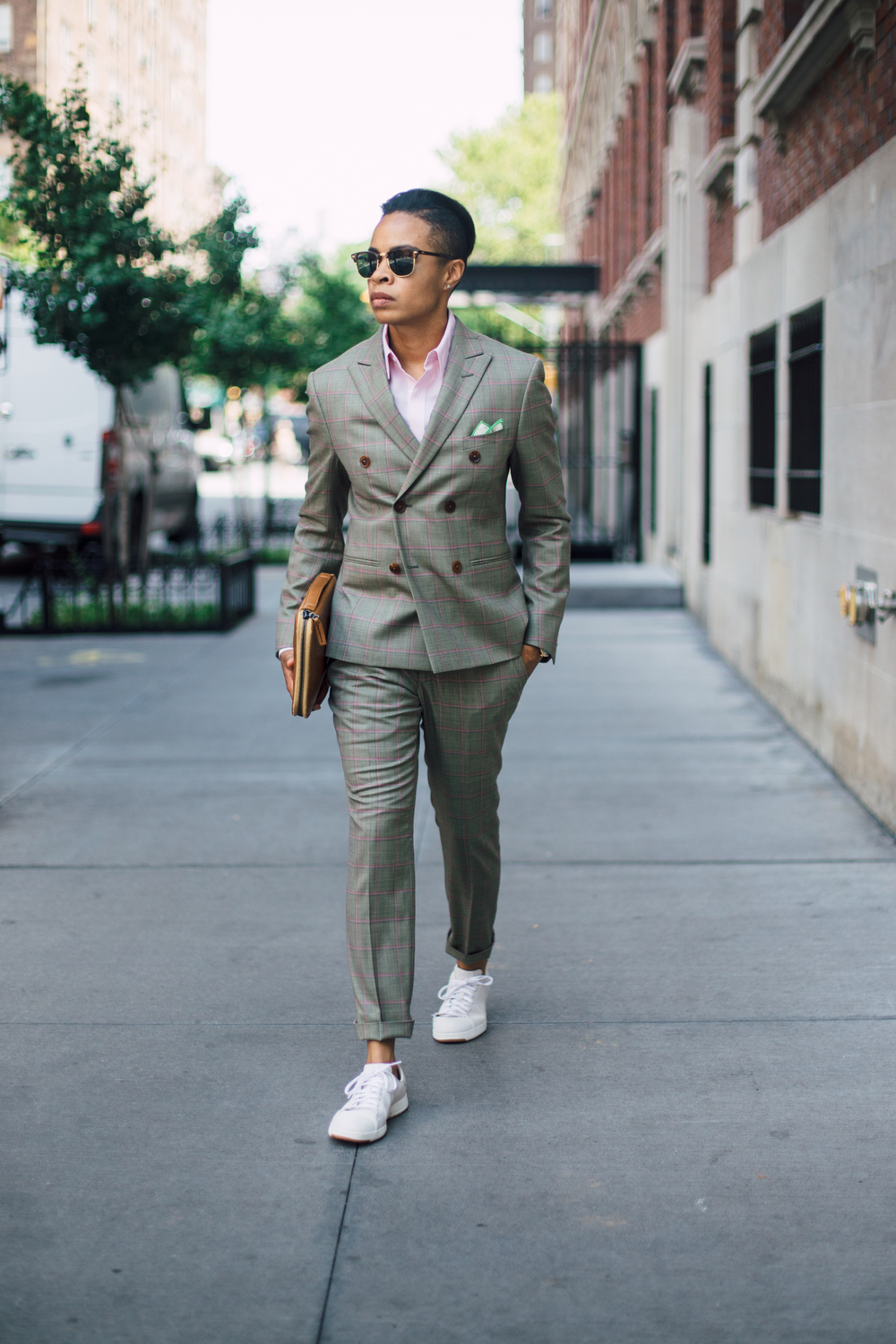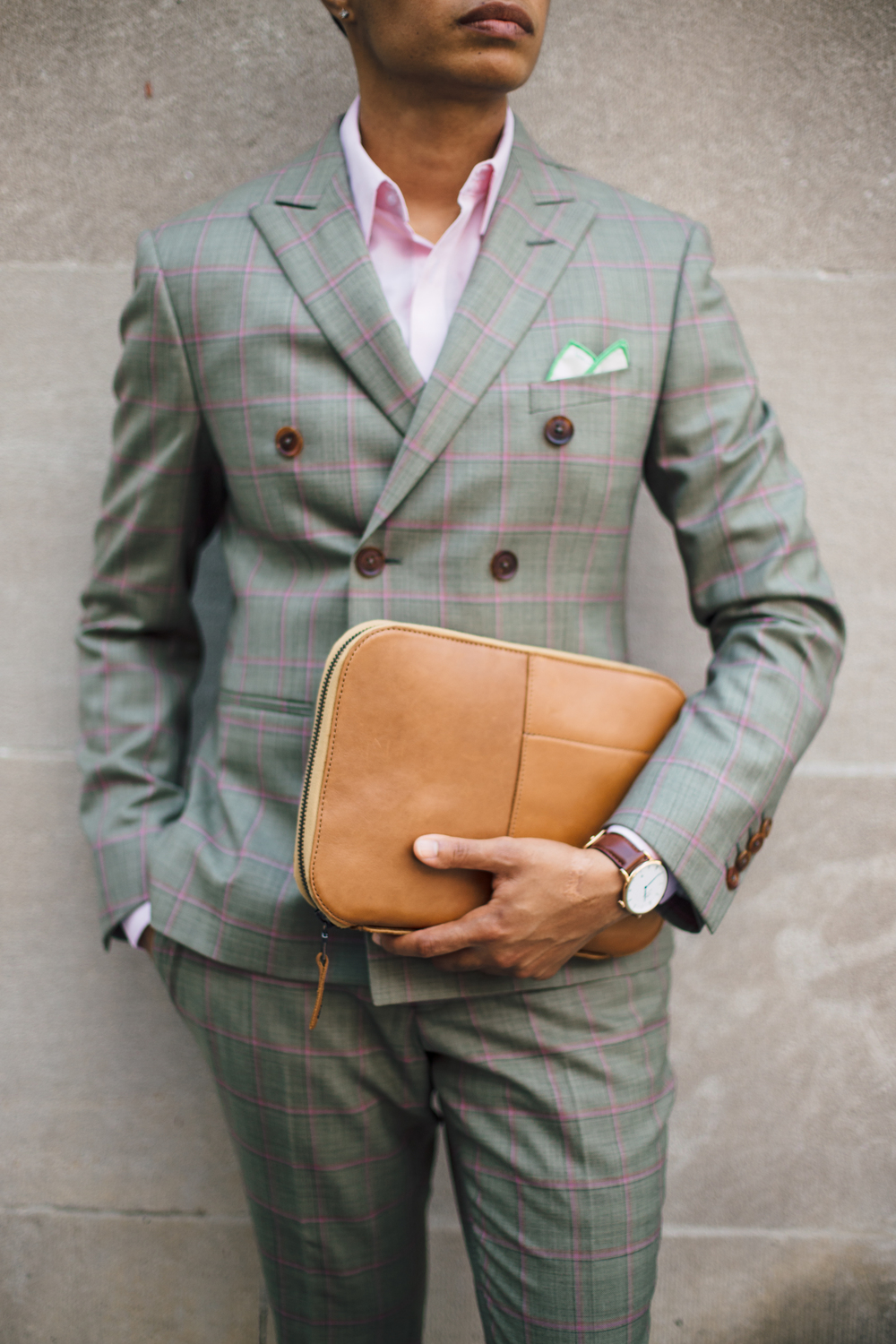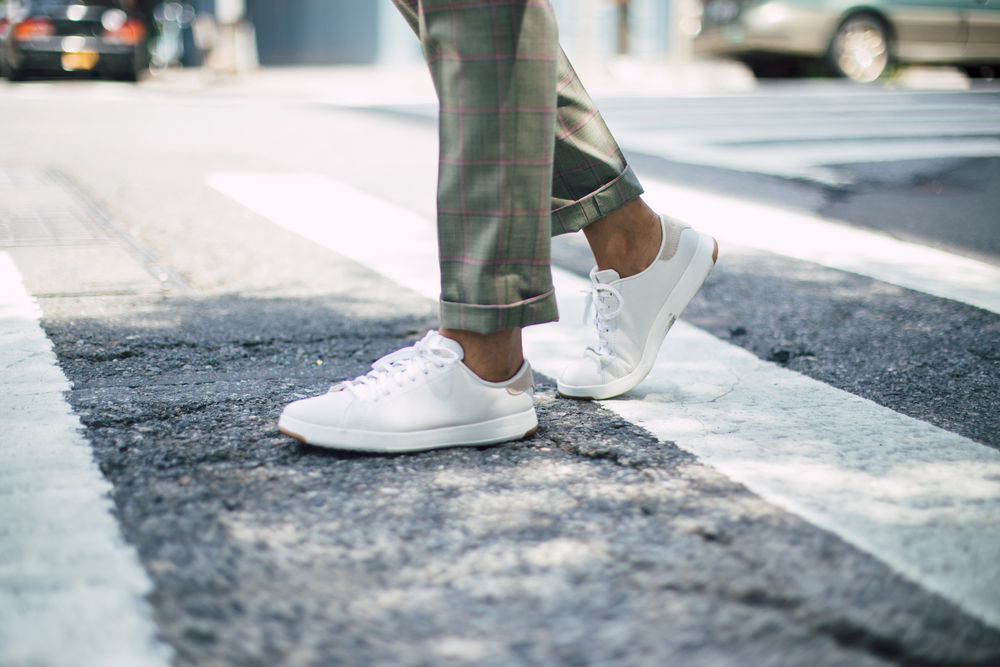 My love of the Double Breasted suit made it more than apropos for my Day 2 look.  It's been so hot that I had my mind set on wearing suits for 2 out of the 4 days going into this seasons Men's Fashion Week. I couldn't bare another July season of layers under the scorching New York heat!! Luckily, the humidity was low on Day 1 & 2.  It's as if God had already known my plan.
Day 2 was also the day that Sara and I were to be photographed for The New York Times article. It was such a toss up between the purple suit and this one, but the double breasted blazer sealed the deal. Once again, I opted out of a tie, so that I wouldn't feel all suited up. I wanted a more sporty look and by leaving the top two buttons undone I accomplished just that. I kept the accessories simple and allowed the bold windowpane print to do all of the work. All that was left was to slip on a pair of comfy shoes for running around. The Grand Pros were just the right fit. They are light as a feather and the hint of beige on the heal and outsole complimented the brown undertones.
PS – Check out me and Sara in The New York Times Fashion & Style.
—
Wearing:
Suit The Tailory NYC | Shop here
Shirt H&M | Shop here
Shades Ray Ban | Shop here
Watch Daniel Wellington | Shop here
Mod 2 This Is Ground
Sneakers Cole Haan | Shop here