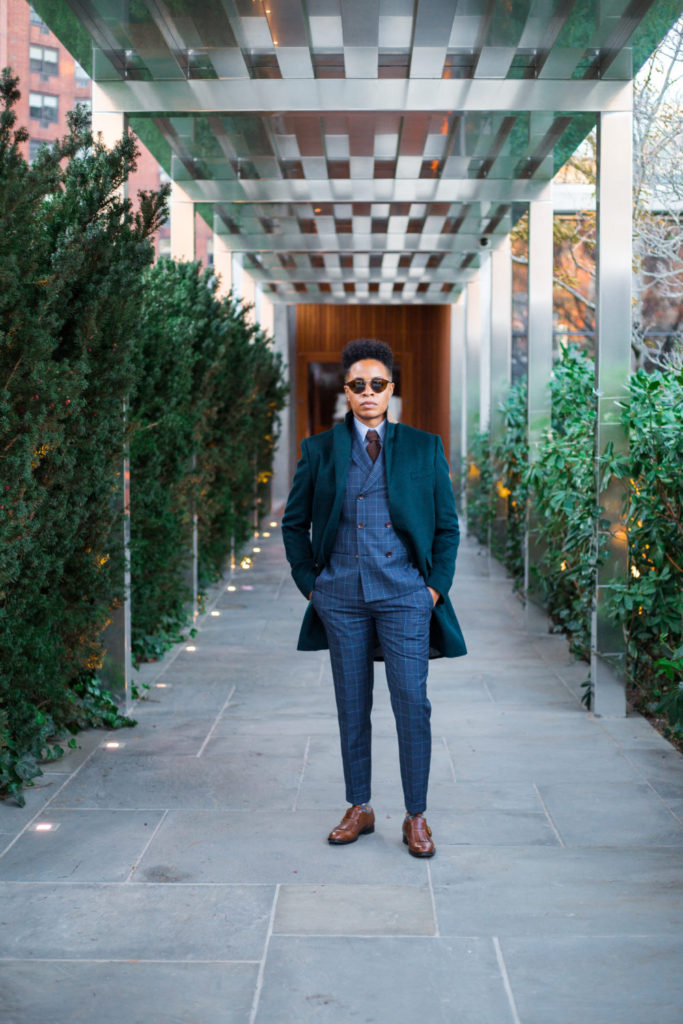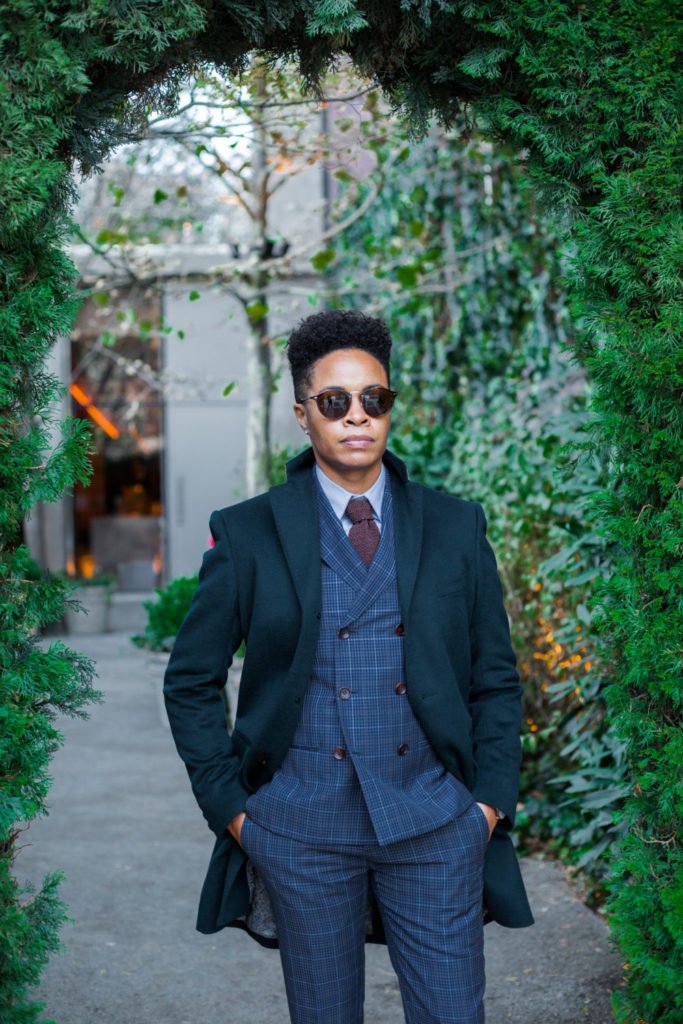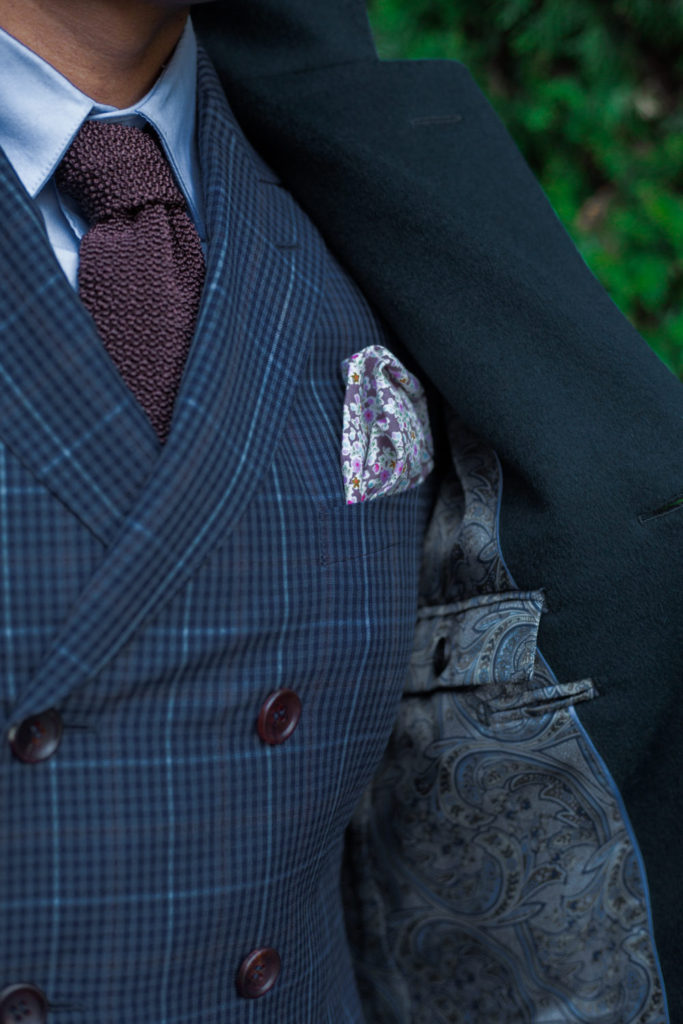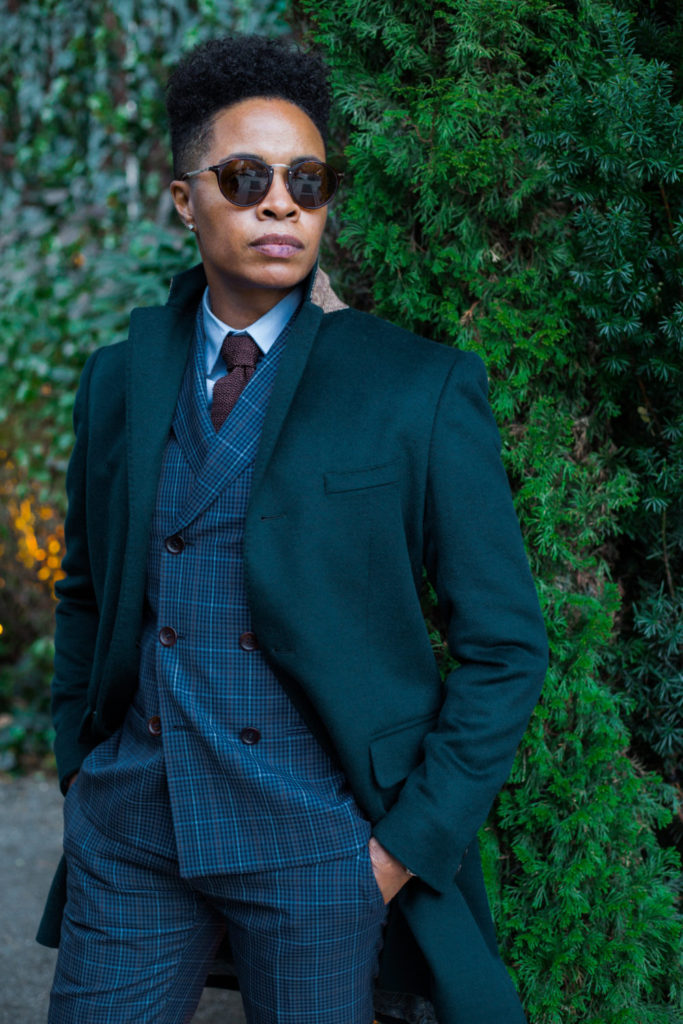 Over many centuries, the patterns of Gingham and Plaid have gradually lost their original names and/or meanings.
The original Gingham, which means striped, dates back to the 18th century, but today we associate it with a checked pattern. On the other hand, Plaid was originally known as Tartan and was actually used to describe the individual colors and patterns of various Scottish people.
It never ceases to amaze me how we try so often to rewrite history!!!
Over this last year, it has become even more important for me to bring awareness to brands and businesses that are making many strides to support the LBGTQ+ communities.  This past Spring, Anita Dolce Vita (Editor in Chief of dapperQ, introduced me to Sharpe Suiting. I was thrilled to learn that not only is Sharpe LGBTQ+ owned, but also operated by POC (people of color). This is another major reason to shed light on both of these communities.
Based in Los Angeles, Sharpe Suiting is a custom clothier company that can create just about anything that you throw their way.
How does this work? Well I'm glad you asked!
Sharpe Suiting has two basic methods that they use to create your perfect ensemble. All clients start with a consultation to discuss what you might be looking to create, a full set of head to toe measurements, fabrics selections, button choices, optional monogramming, and so much more.
Once the body measurements are complete then Sharpe Suiting inputs that info into their digital body metric system (DBMS) that generates a customized fit pattern for your individual body. They beauty in this is that it's specifically geared towards your body type alone and no two are exactly the same.
About four to six weeks from the initial meeting and you've got yourself some amazing new garments delivered to your home.
—
Prices
2-Piece Custom Suit – $1,550
3-Piece Custom Suit – $1,750
Blazer – $1,125
Shirt $185
—
Wearing
Overcoat Sharpe Suiting | Size Custom | Create yours here – Shop similar here
Suit Sharpe Suiting | Size Custom | Create yours here
Shirt H&M | Size X-Small | Shop here
Shades Persol | One Size | Shop here
Tie Jay Butler | One Size | Shop here
Pocket Square Weekend Casual | One Size | Similar here
Watch Daniel Wellington | One Size | Shop here
Socks Ties.com | Size 7-9 | Similar here
Single Monks with Tassel Tods | Size 37 | Similar here
—
Photographed by Kim Geronimo
Camera: Canon 5D Mark III