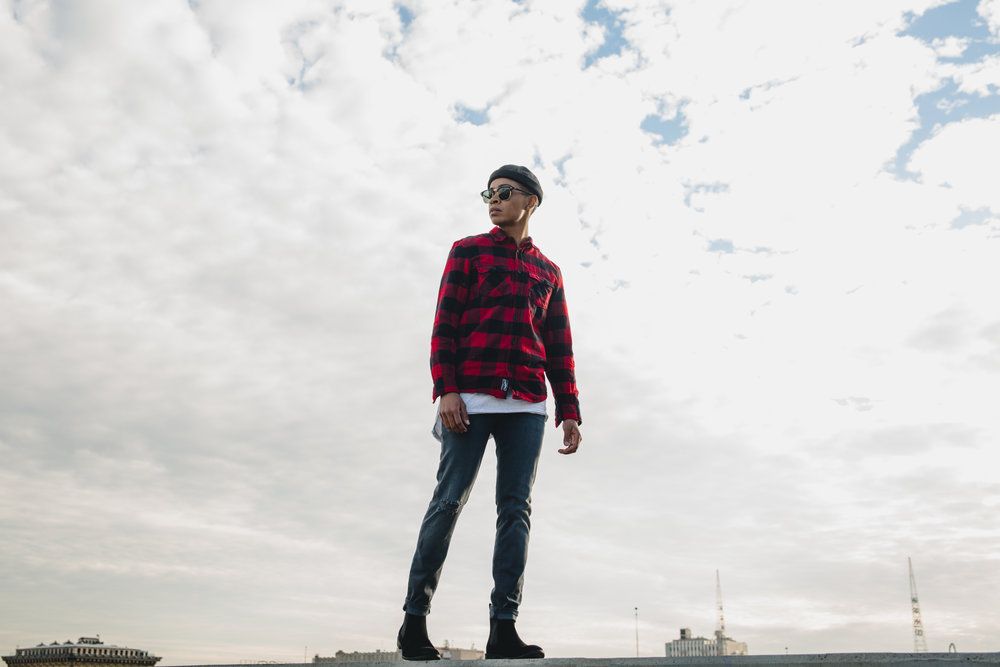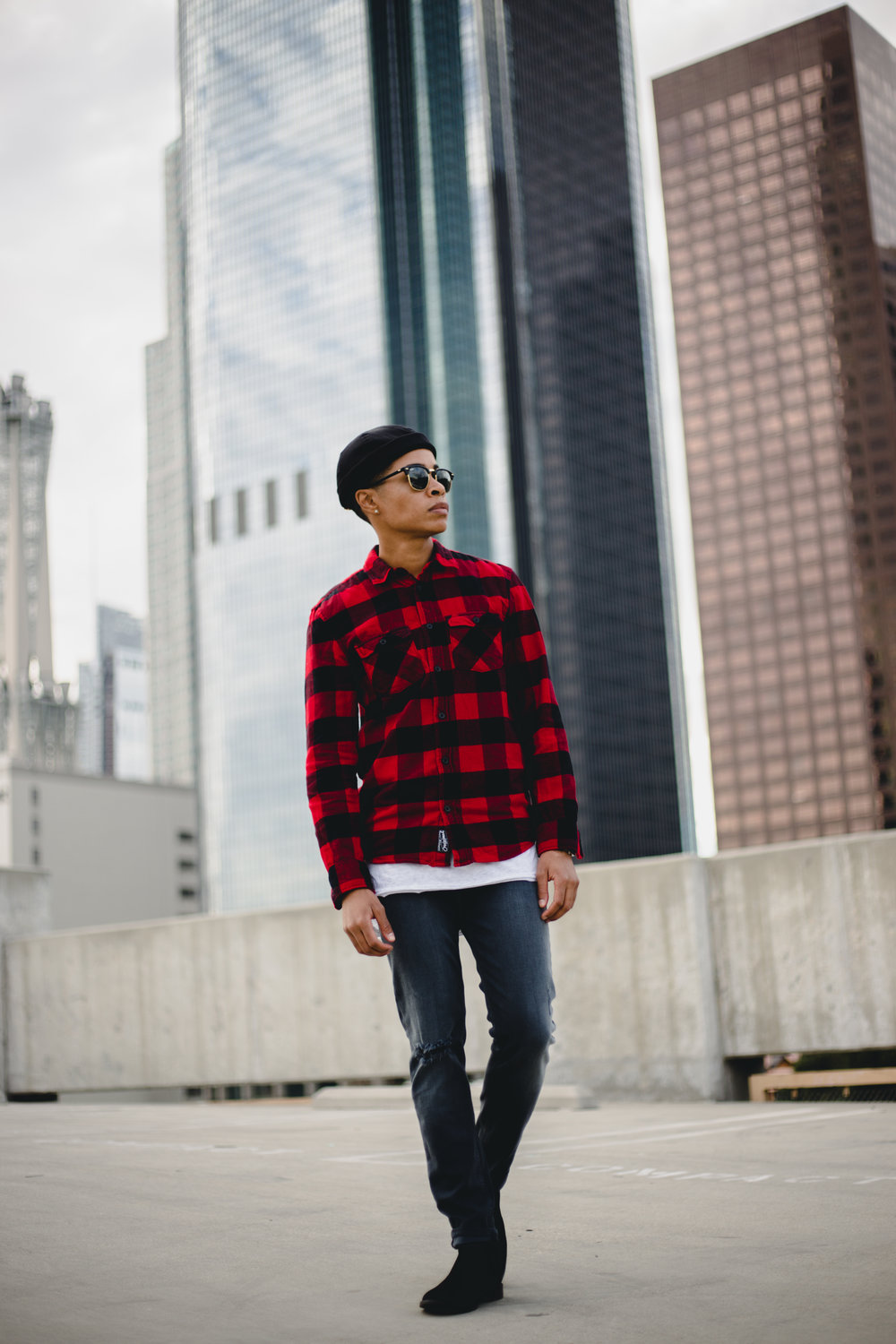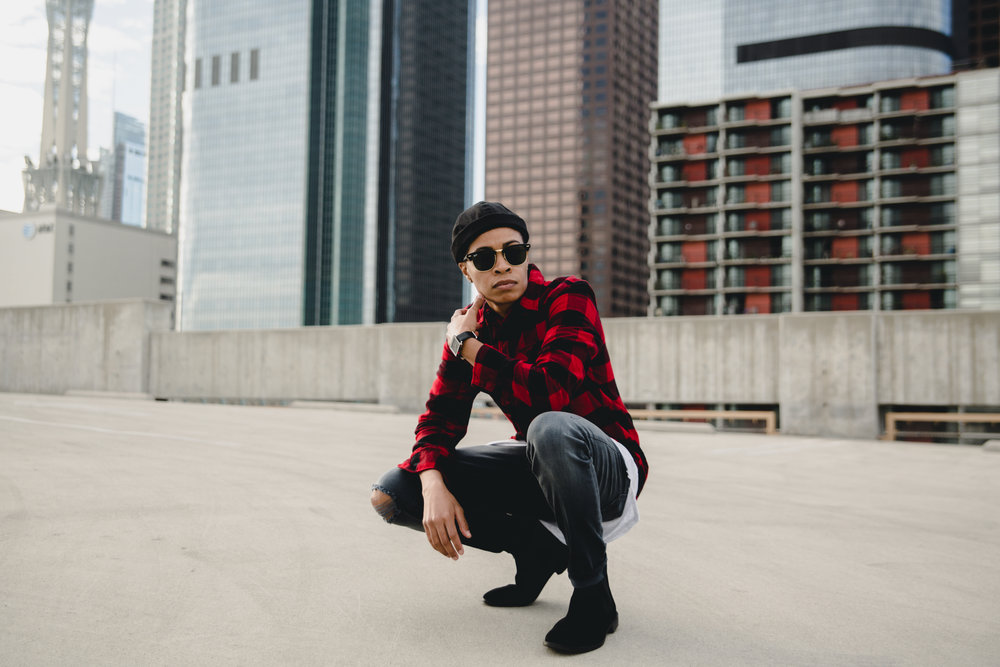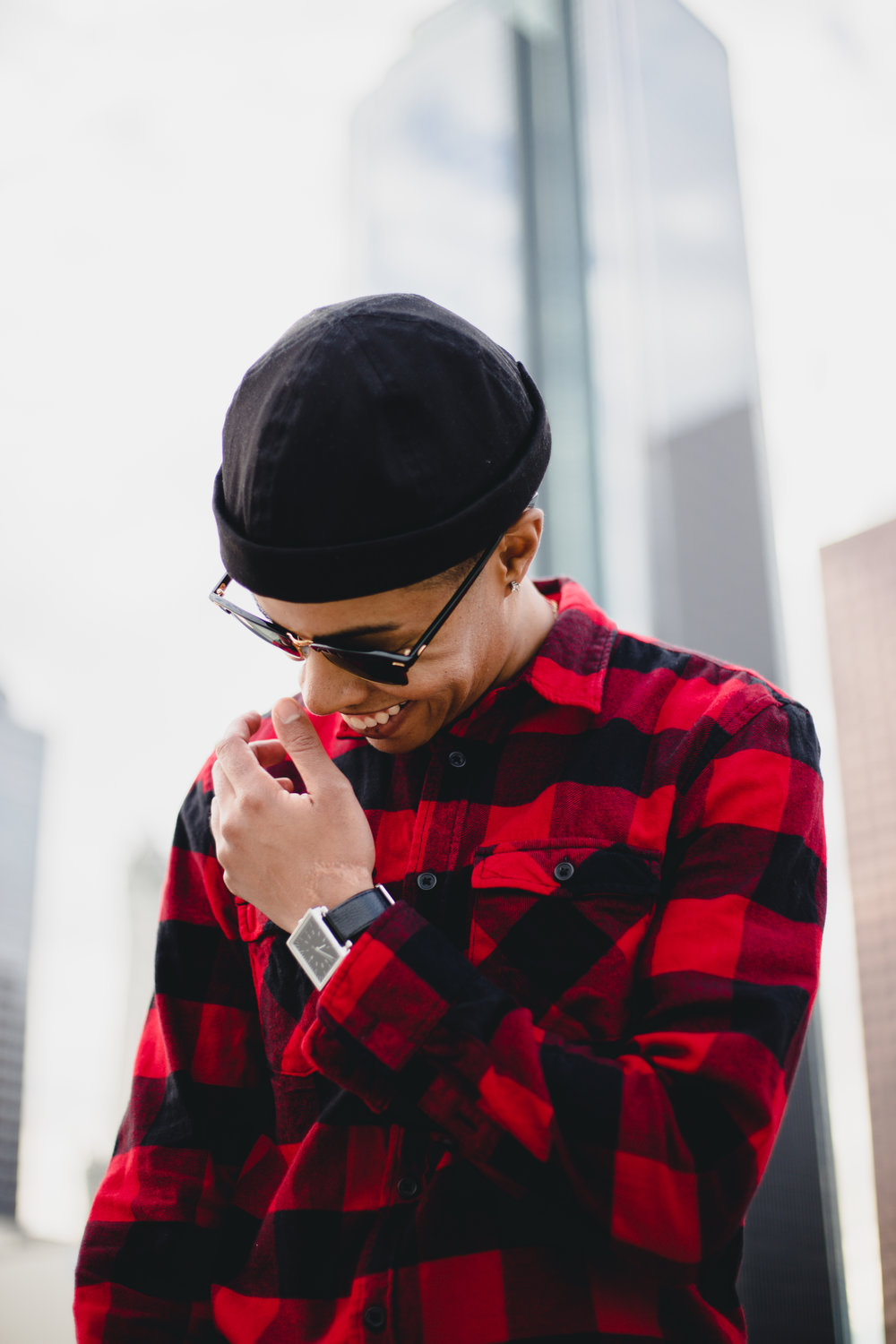 I took it to the streets of Downtown LA (DTLA) with this look. DTLA may be up and coming but it still has that grungy feel that fits right in with my lumberjack checked shirt. Of course, I had to put a spin on it with an elongated t-shirt underneath, coupled with my roll cap, ripped denim, and chelsea boots.
Now that I think of it, this may have just been my coolest Los Angeles swag, period!
Stay tuned for more behind the scenes to this look and my entire trip to LA and Palm Springs coming soon to YouTube.
Be sure to SUBSCRIBE to stay up-to-date with all fashion, tutorials, travel and more.
—
Wearing:
Shirt H&M | Size Large 'Kids' | Similar here
T-Shirt US Blanks
Denim Hudson Jeans | Size 28 | Shop here
Roll Cap Publish Brands
Sunglasses Ray Ban | One Size | Shop here
Watch Great George | One Size | Similar here
Chelsea Boots ASOS | Size 6 | Shop here