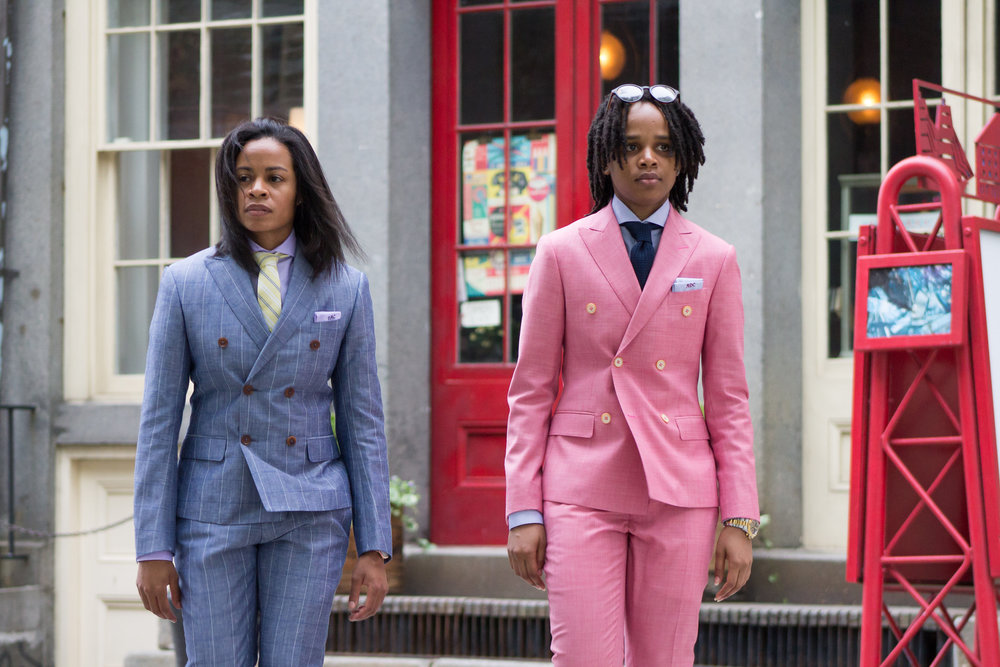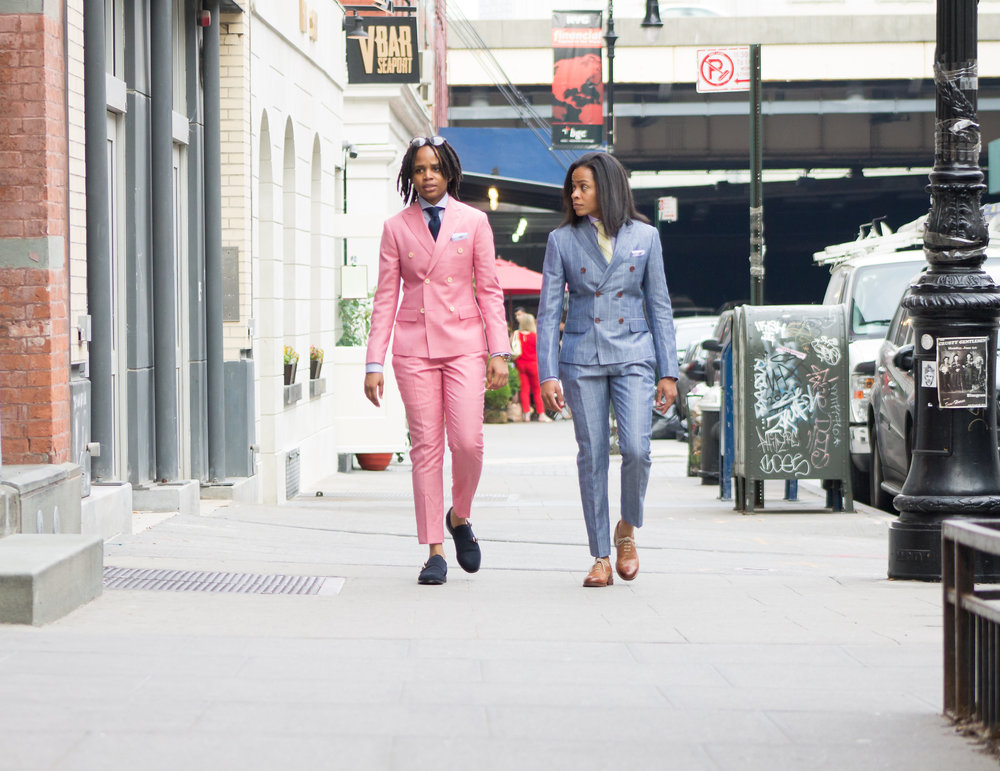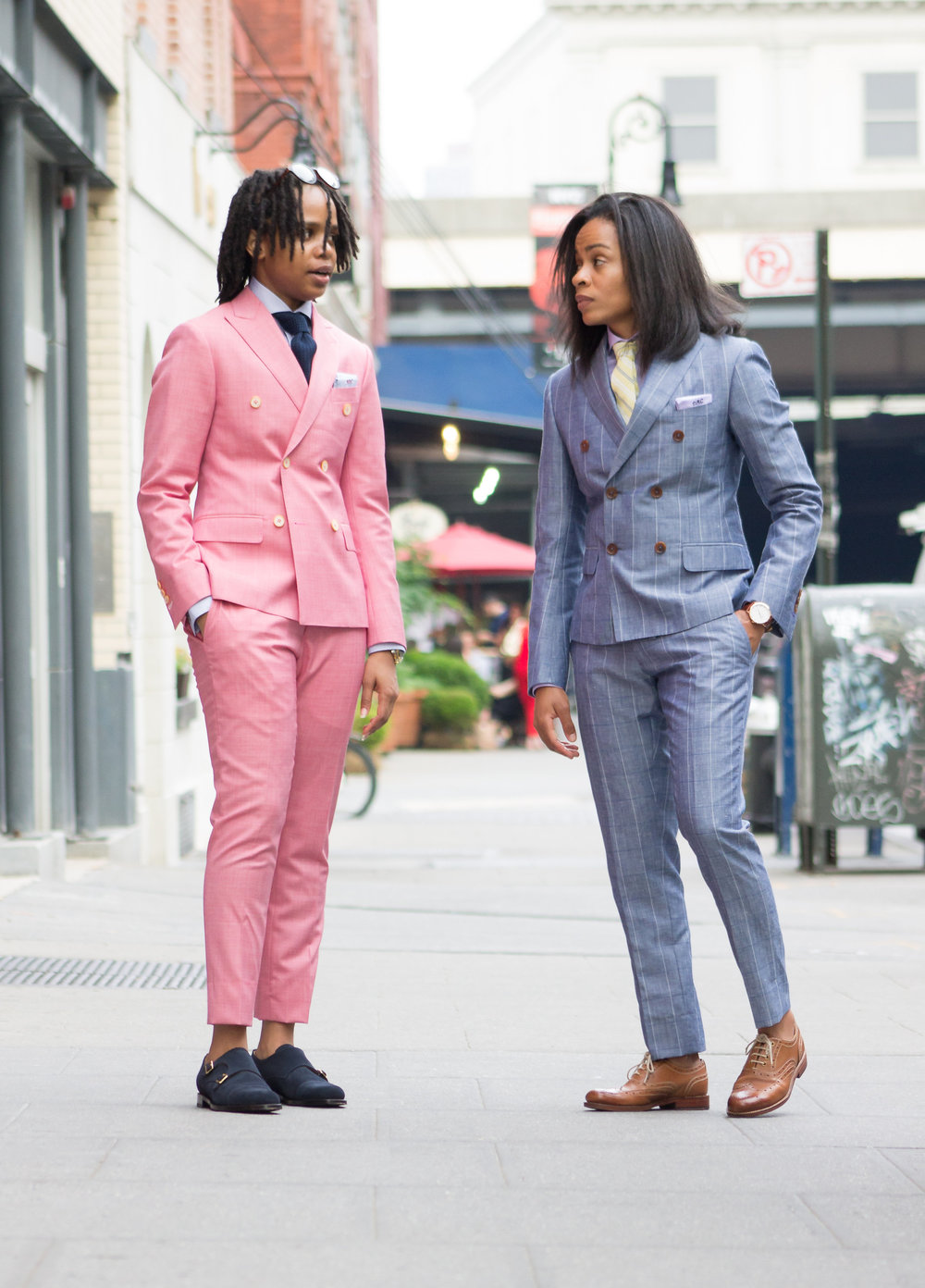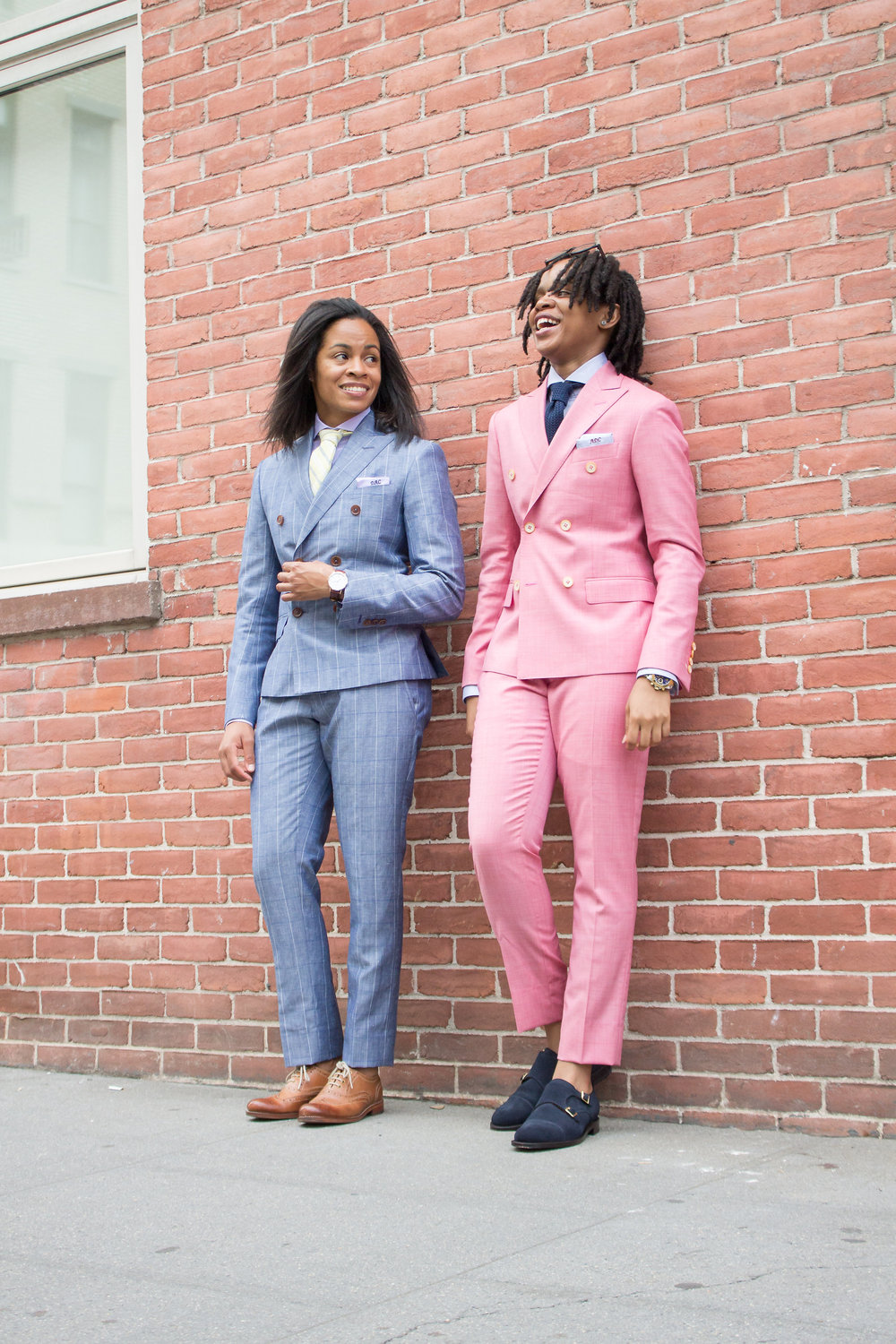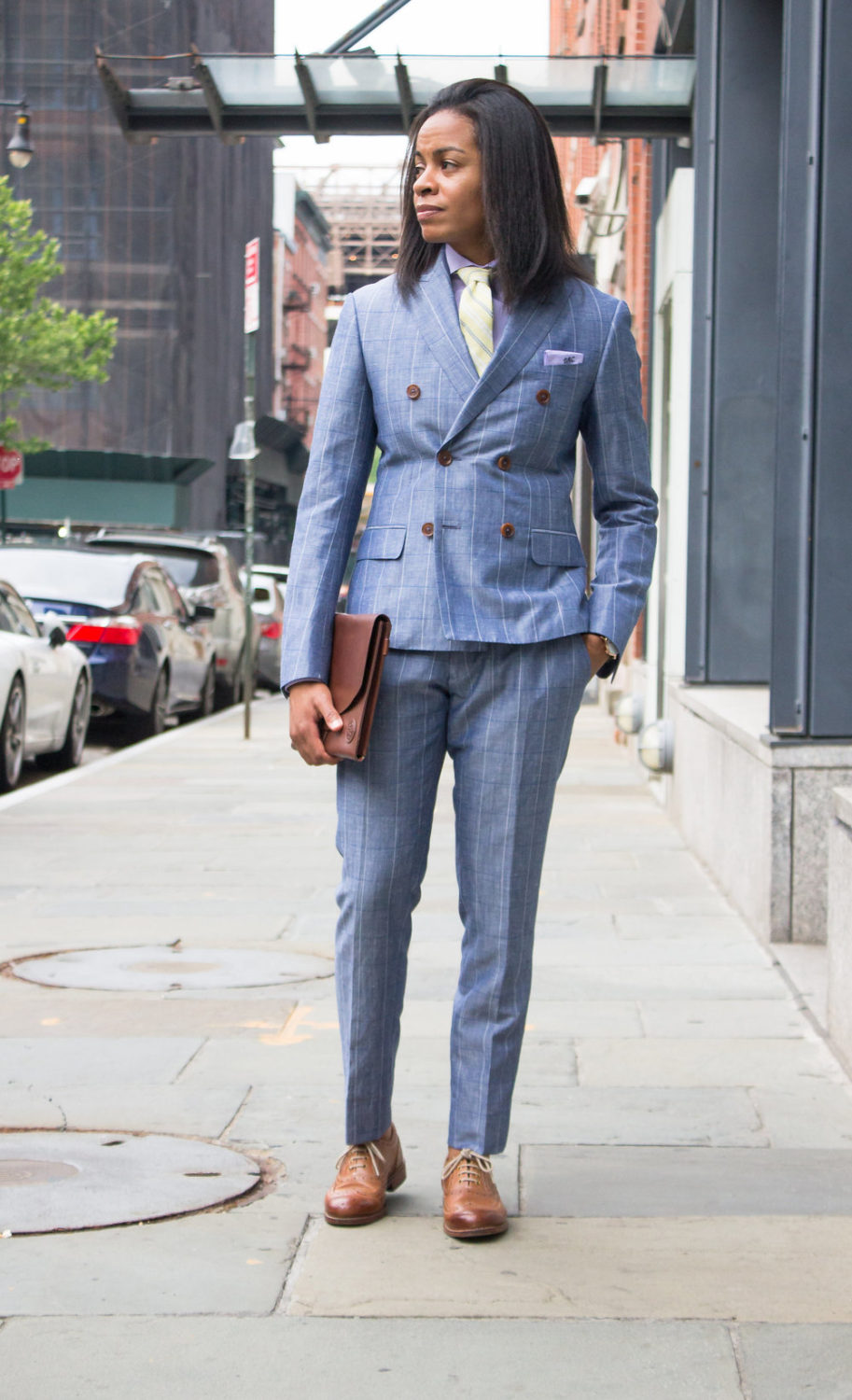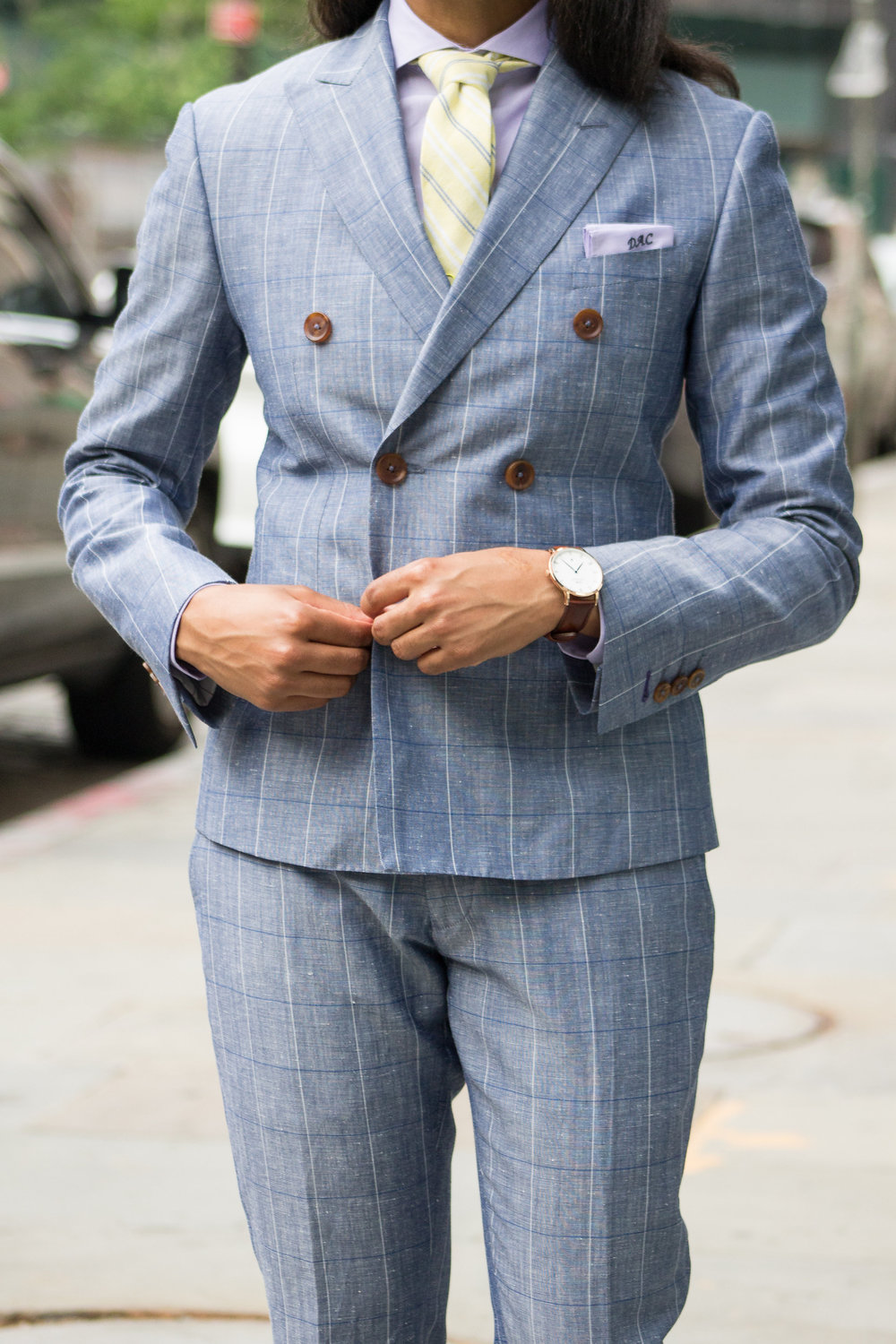 Suits and shirts (The Tailory NYC)
The Tailory NYC is a bespoke clothing company that creates custom clothing for both men and women. The Tailory is run by two amazing women: Shao Yang (the founder and designer) and Garrett Wexler (VP of sales). Shao is obsessed with men's suiting and style, but her ultimate goal is to elevate women in custom clothing.
As you guessed it, Sara and I have teamed up with The Tailory NYC. In fact, our double breasted suits are the launch of our Summer '15: Women in Custom collaboration with the company. Together, we hope to not only share our invididual styles but help educate women on tailor fit clothing. Anyone can buy an off the rack suits, but those pieces aren't meant to fit everyone. Women in menswear run into fitting problems all of the time. For one, our bodies are shaped differently – we have hips, curves, etc. The beauty of custom clothing is that it not only fits your shape, but you are also able to create your own unqie style.
So what are you waiting for??? Book an appointment with The Tailory NYC and own your style!