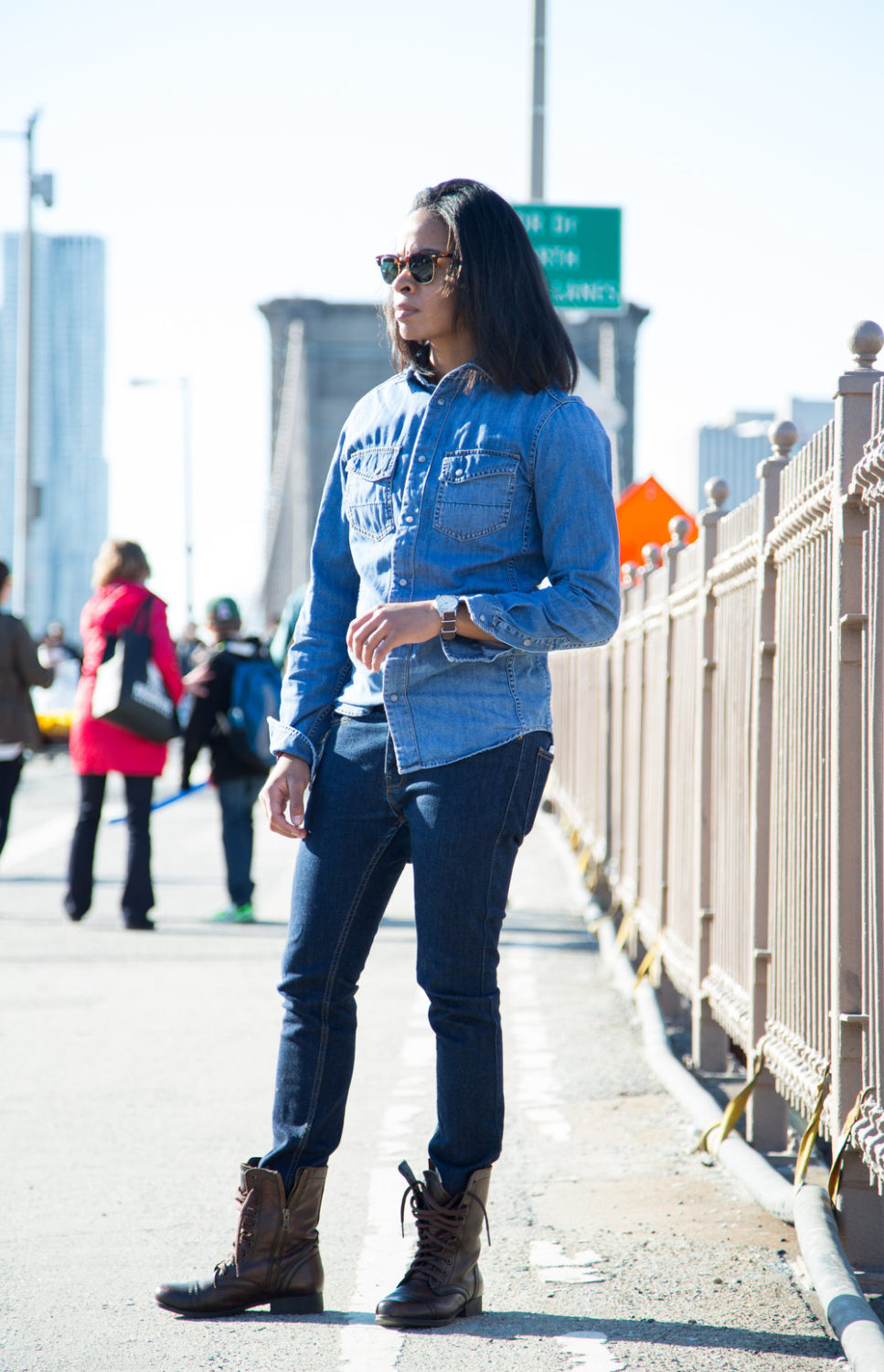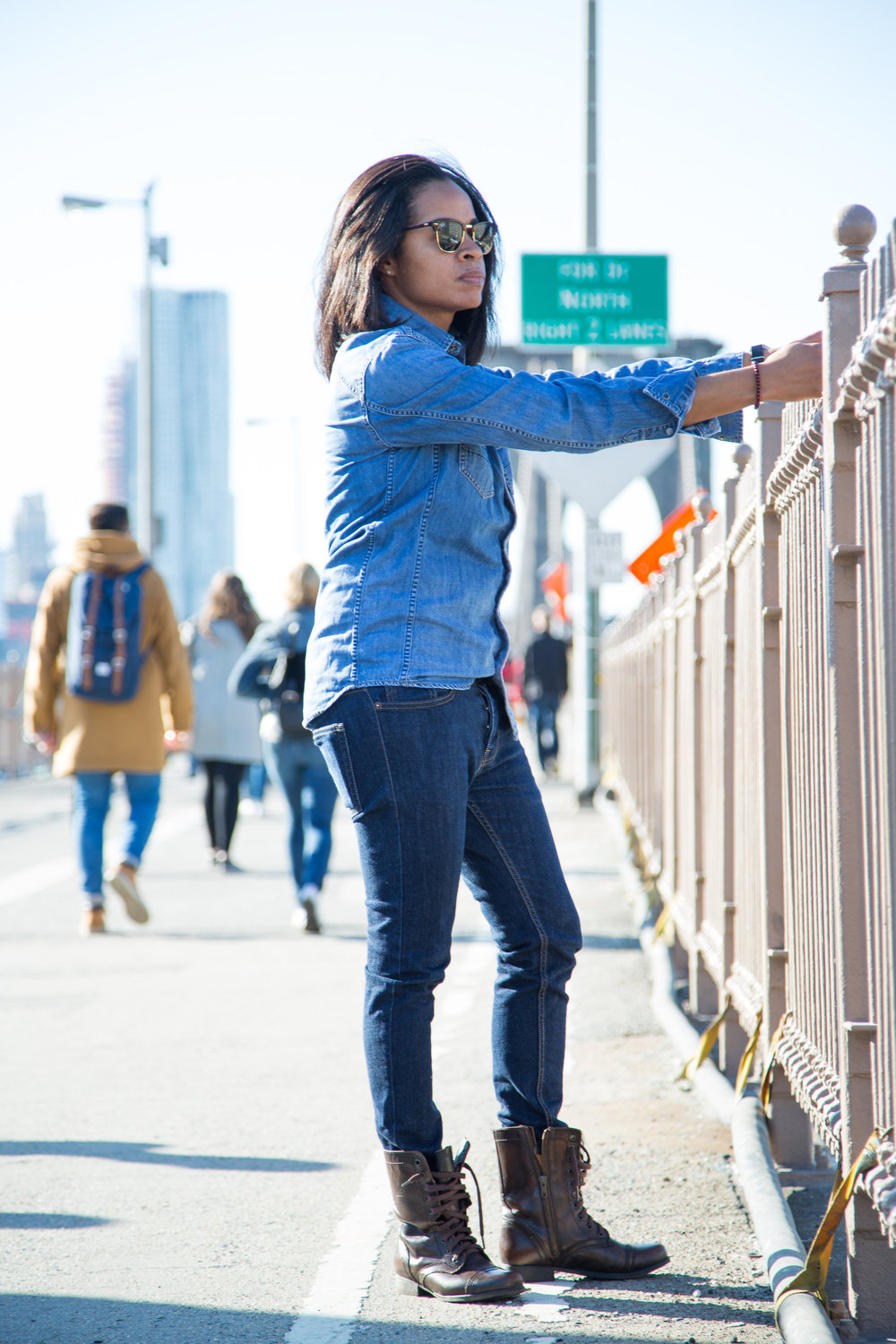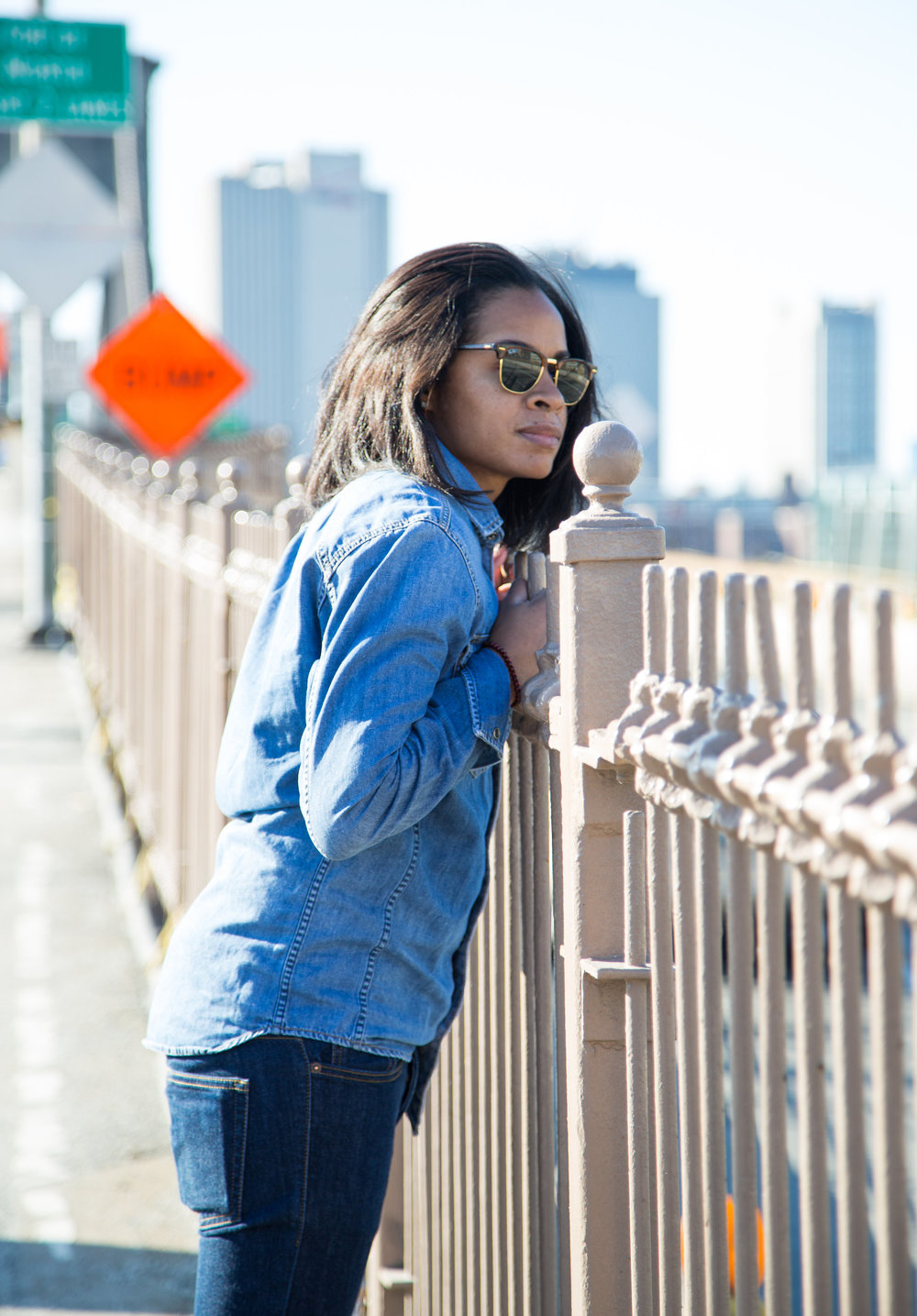 Shirt (Armani Exchange) • Jeans (Topman) • Shades (Ray-Ban) • Bracelet (The Tie Maker) • Watch (Timex) • Boots (Steve Madden)
The Brooklyn Bridge is one of the highlights of the five boroughs. It's the bridge with the amazing view from Dumbo, Brooklyn to Manhattan and the bridge that tourists love to walk across. It's also the bridge that Miranda and Steve met at the middle of, for all of you Sex and the City lovers like myself.
I've lived in NYC half of my life and to be honest I have never walked across it. Haha, I know shame on me. But… I did bike across it once during the blackout of the Summer of 2003. So that has to count for something. I'm such a Manhattan girl that when I'm on the Brooklyn side of the bridge all I can think about is getting back to my city!
I might as well step out on fashion since I'm stepping out of the city. Denim on denim use to be a no-no in the fashion world but has become quit popular over the year(s). Popular or not it's one of my favorite looks! The trick is to keep it balanced. Lights and darks work well together in this case so don't be afraid to wear a pale top and dark bottom. Simplicity is key. Let the denim do all of the work!