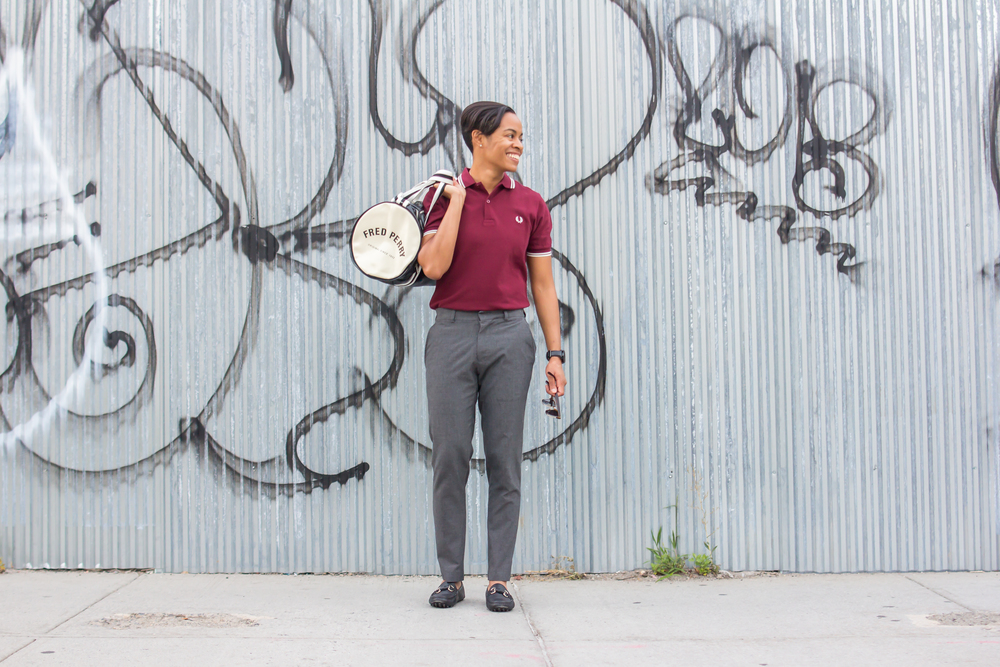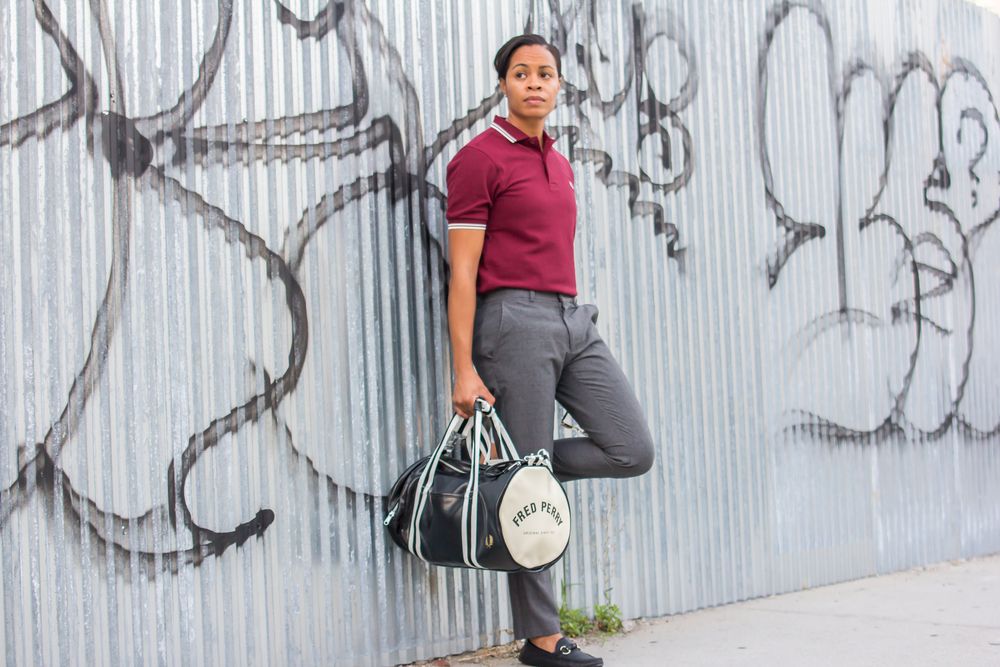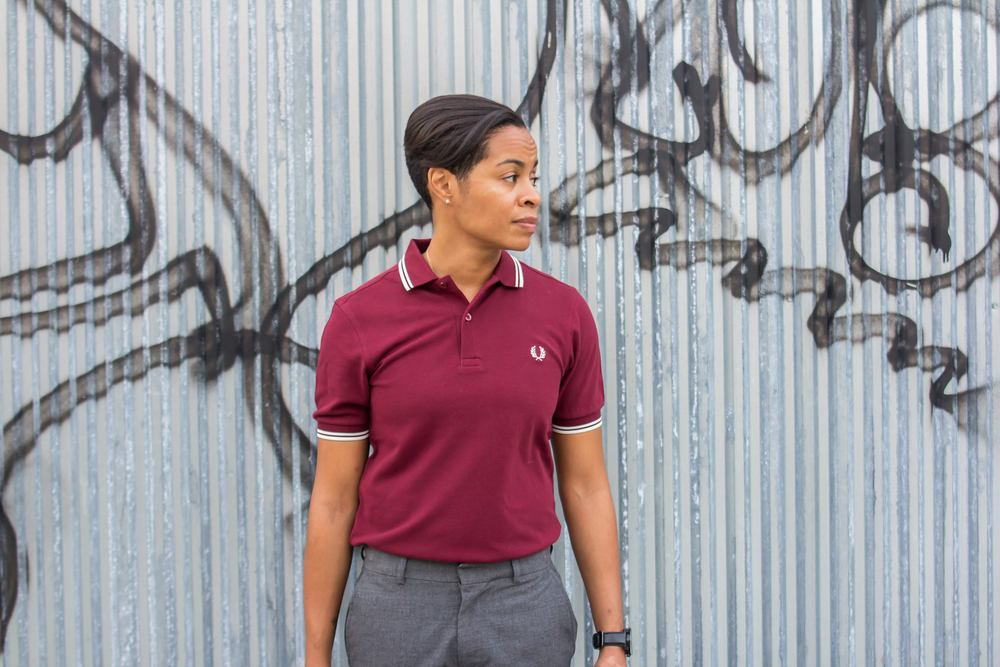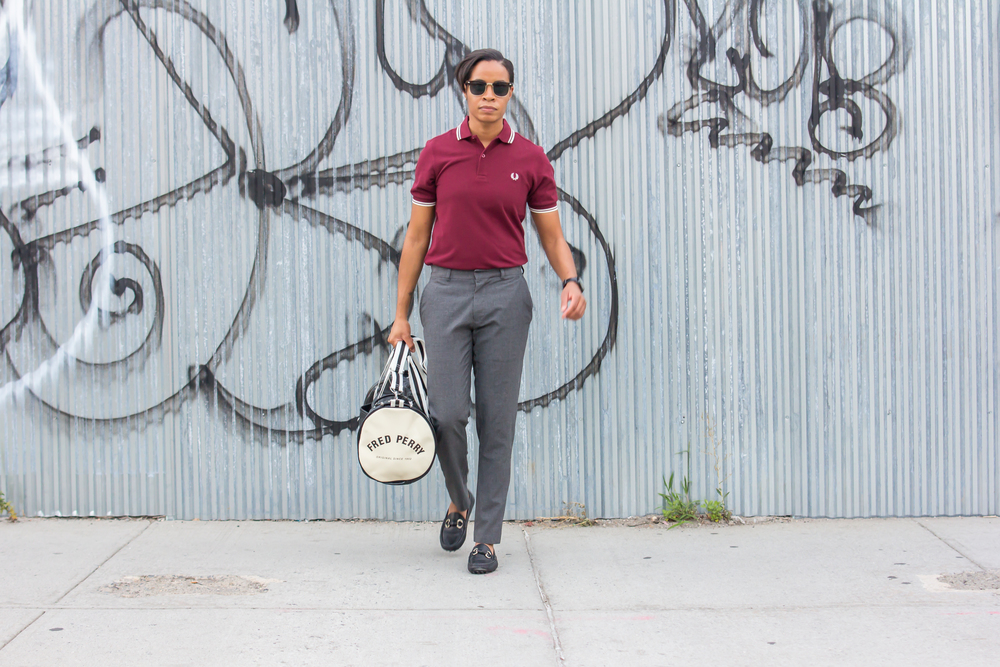 If you are familiar with tennis then you have heard of Fred Perry. Maybe not the British tennis player, Fred Perry, but certainly the brand.
Fred Perry was the Roger Federer of Wimbledon in the 1940s. He was approached by the brand after winning three Wimbledon titles. The first item to bear his name and the wreath logo was a sweat band, which was the start of Fred Perry the brand. That was followed by the now infamous polo shirt. The Fred Perry Shirt has become a staple in the company, which is expected since the brand began with the star tennis player. Plus, polos are iconic in the sport of tennis.
I am a huge tennis fan. My favorite players are Serena Williams and Roger Federer. So I figured it was only right to pay homage to their success this summer and close out the season with some traditional and timeless pieces.
The Fred Perry Shirt is pretty easy to work with. I paired it with grey trousers and black drivers for a clean and simple look. Plus, I wanted the tipped burgundy polo to be the focal point. Another timeless piece for the brand is the barrel duffle. This too has been used by athletes for decades. I love it for not only being a compliment to my outfit, but a perfect size to travel with.
Dear Summer…. I'll miss you!
—
Wearing:
The Fred Perry Shirt "Polo" Fred Perry | Shop here
Trousers Topman
Duffle Bag Fred Perry | Shop here
Watch Movado
Drivers Gucci