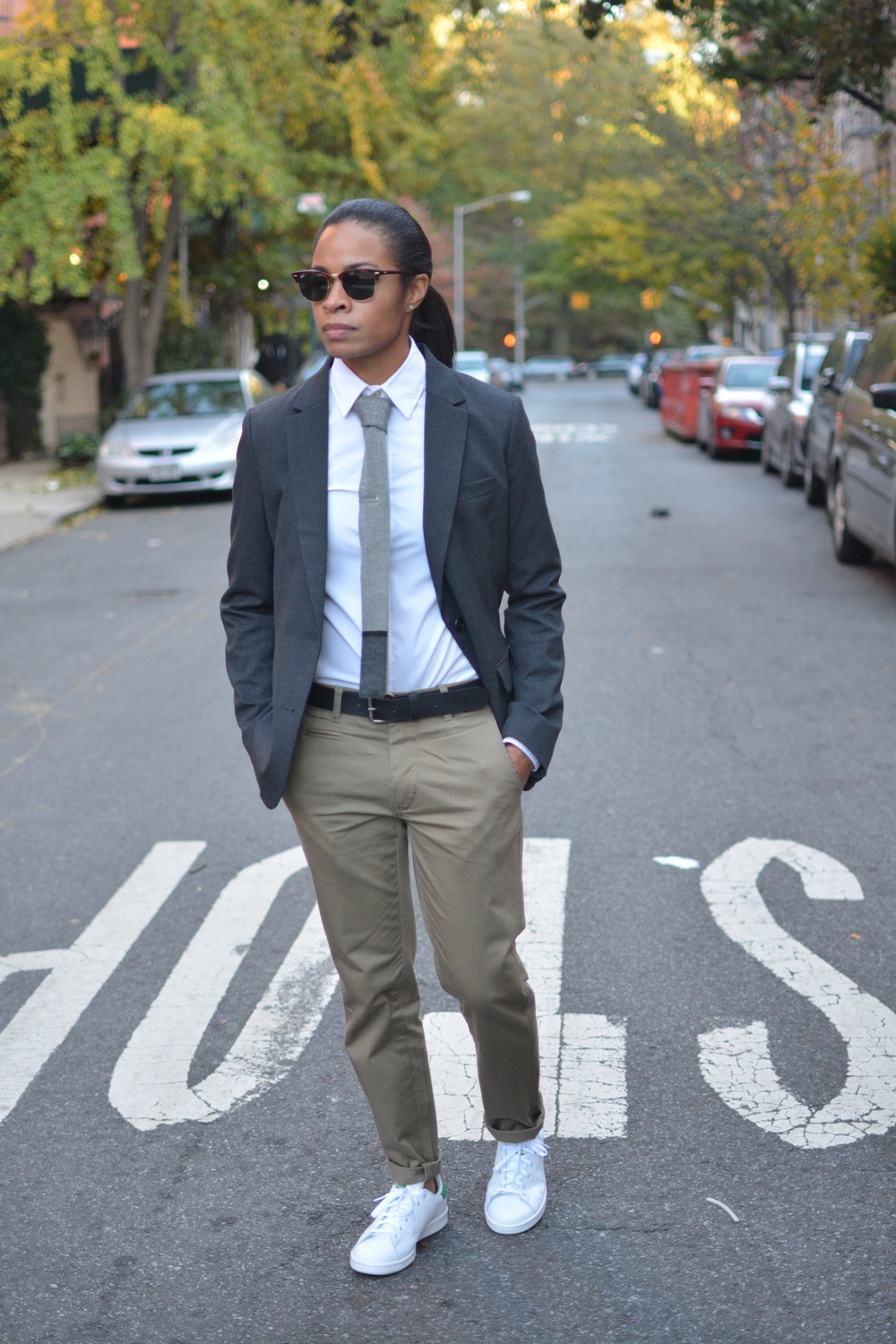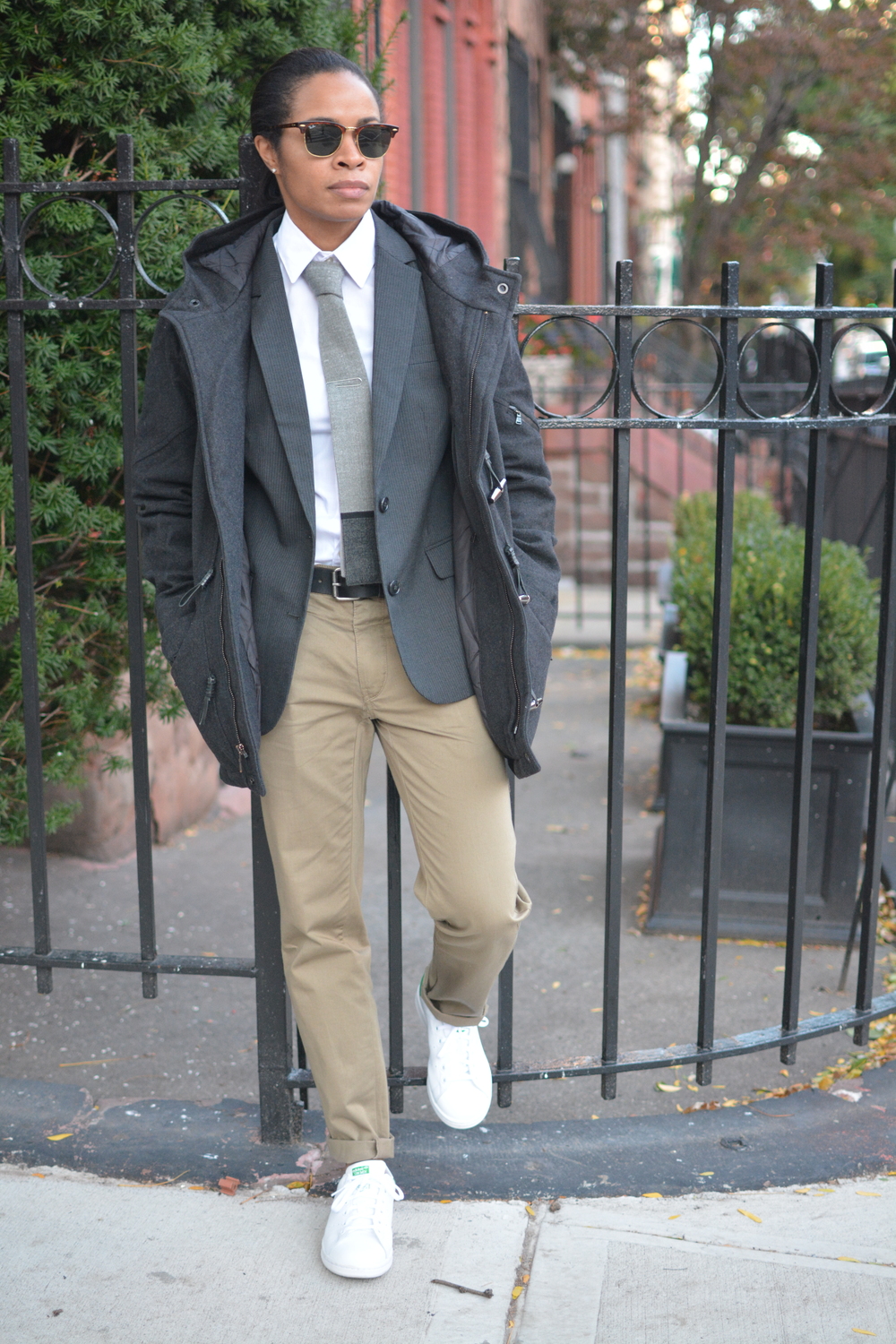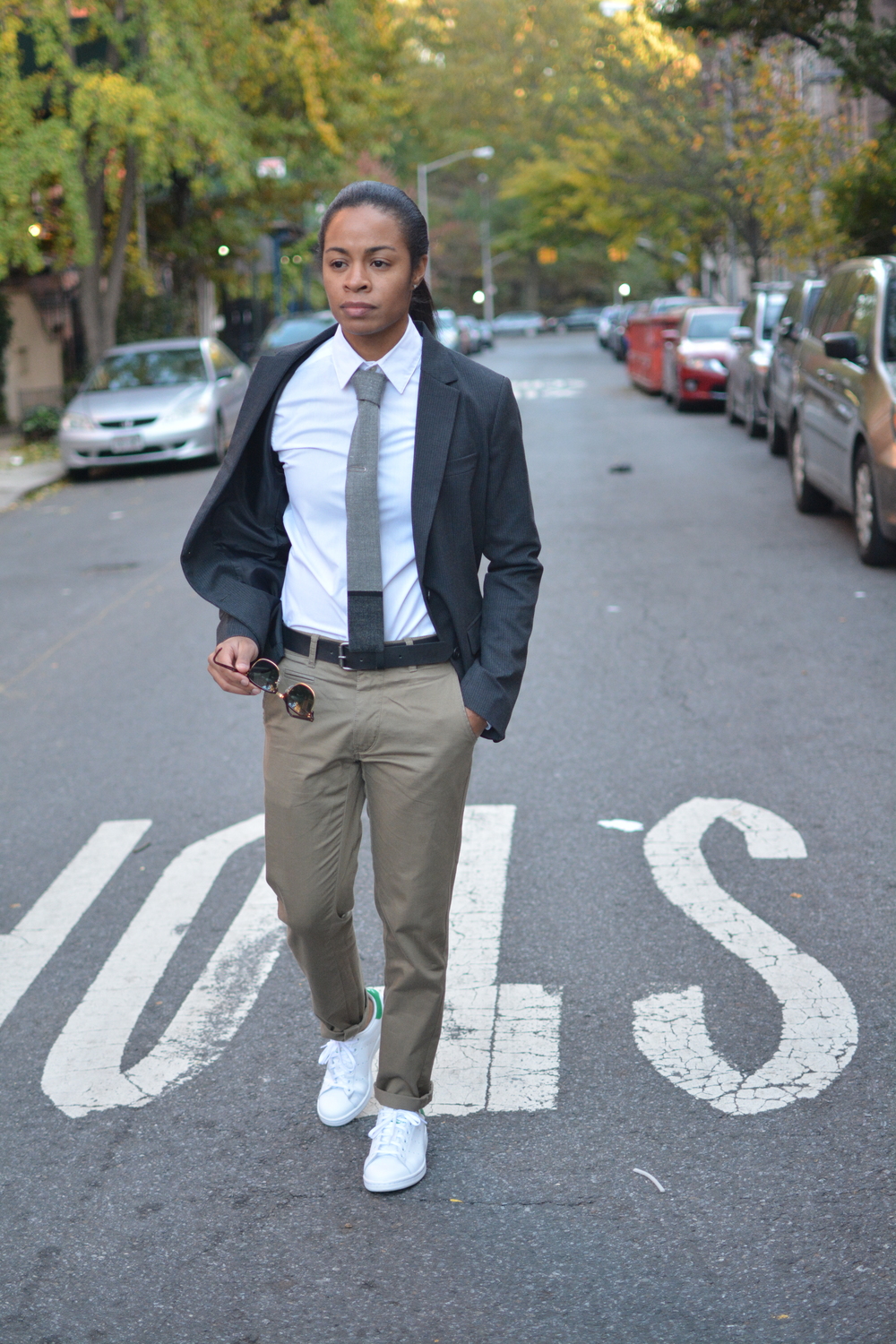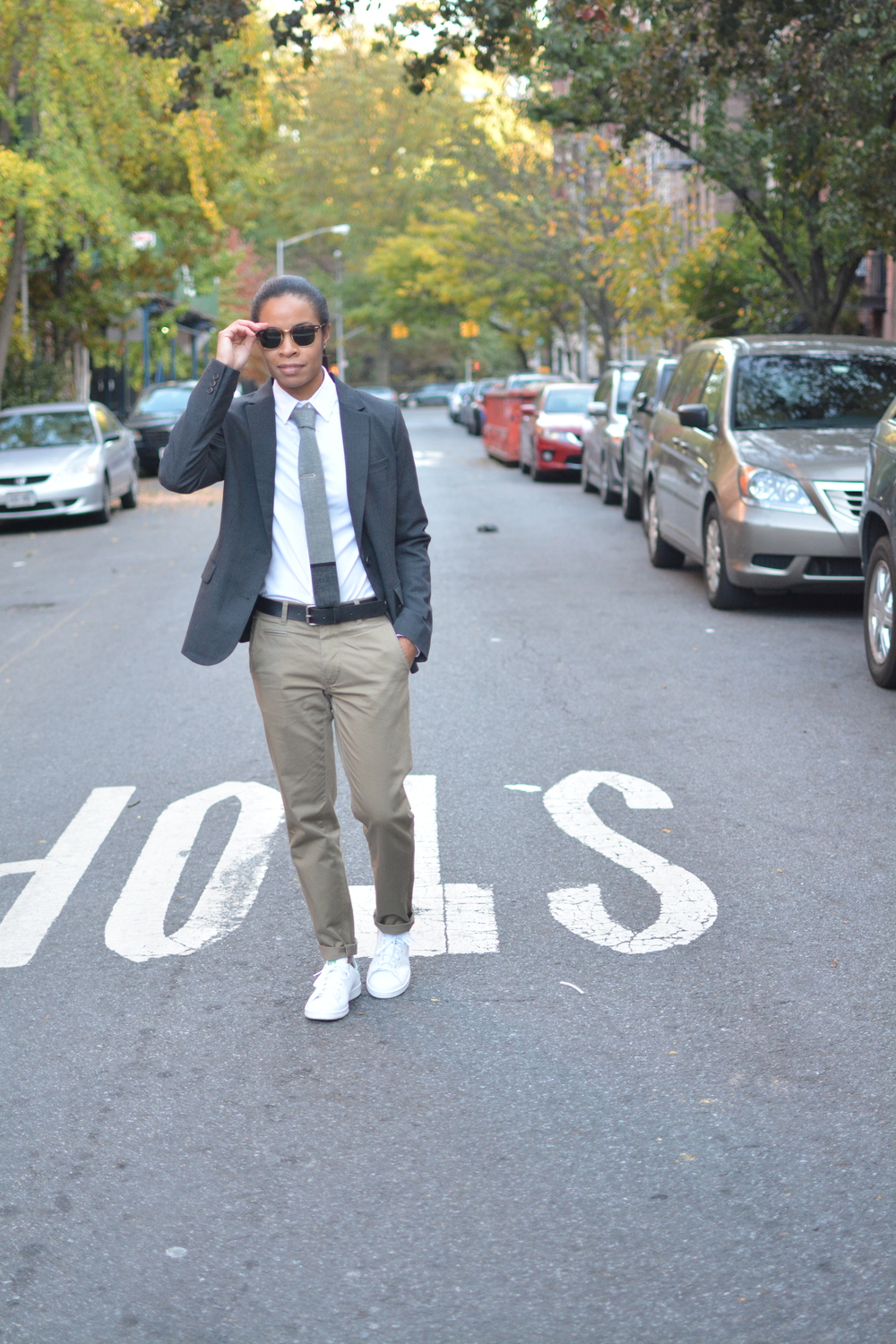 Toggle Coat (Express) • Blazer (Uniqlo) • Shirt (H&M) • Pants (Zara) • Tie (Uniqlo) • Shades (Ray-Ban) • Stan Smith (Adidas)
It is not always easy being a woman dressed in menswear. There's that saying that women do things better than men, which may be true in a lot of cases. But when it comes to clothing and women in menswear. The fit is crucial!
I am a skinny woman, but as an athlete I had to bulk up for sports. Now that I am retired I'm starting to slim down which means I have to tailor my clothes even more. No complaints because I love a clean tailored look.
Blazers are one of those items that have become tricky. That is until my friends turned me onto "schoolboy or men's cut" blazers. More and more brands are making mens inspired blazers. It is a tailored fit but not as feminine as a typical woman's blazer.
This pin stripped blazer offers a sophisticated look, but I decided to go with a more sporty edge by adding sneakers. I partnered it with these chinos and two-toned tie. I figured the tie would be a nice connection between the pin stripes and tan pants. The cool thing about this look is that it's extremely versatile. I could wear it on a day out with friends or to the office, since I work in a laid back environment.
What do you guys think?