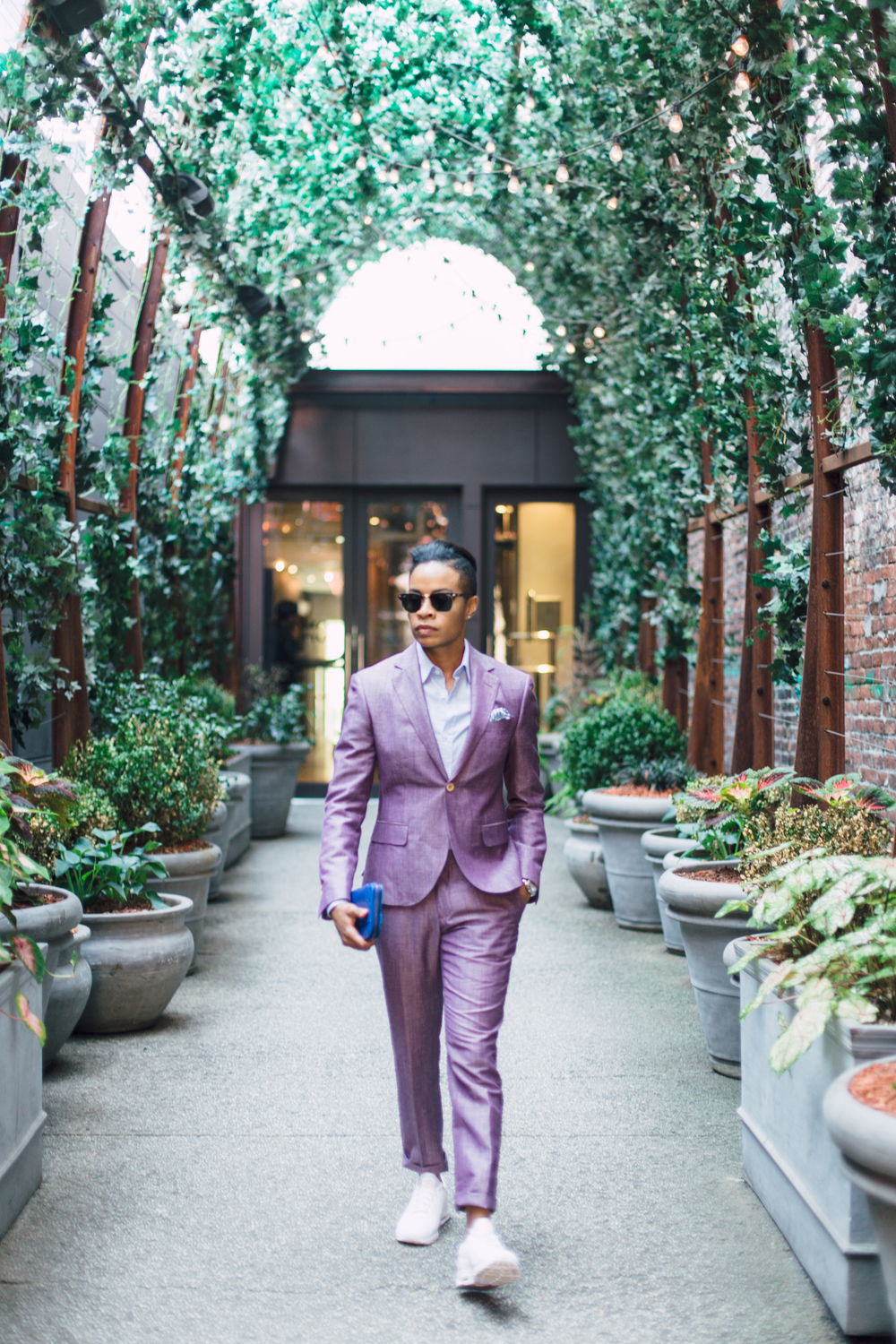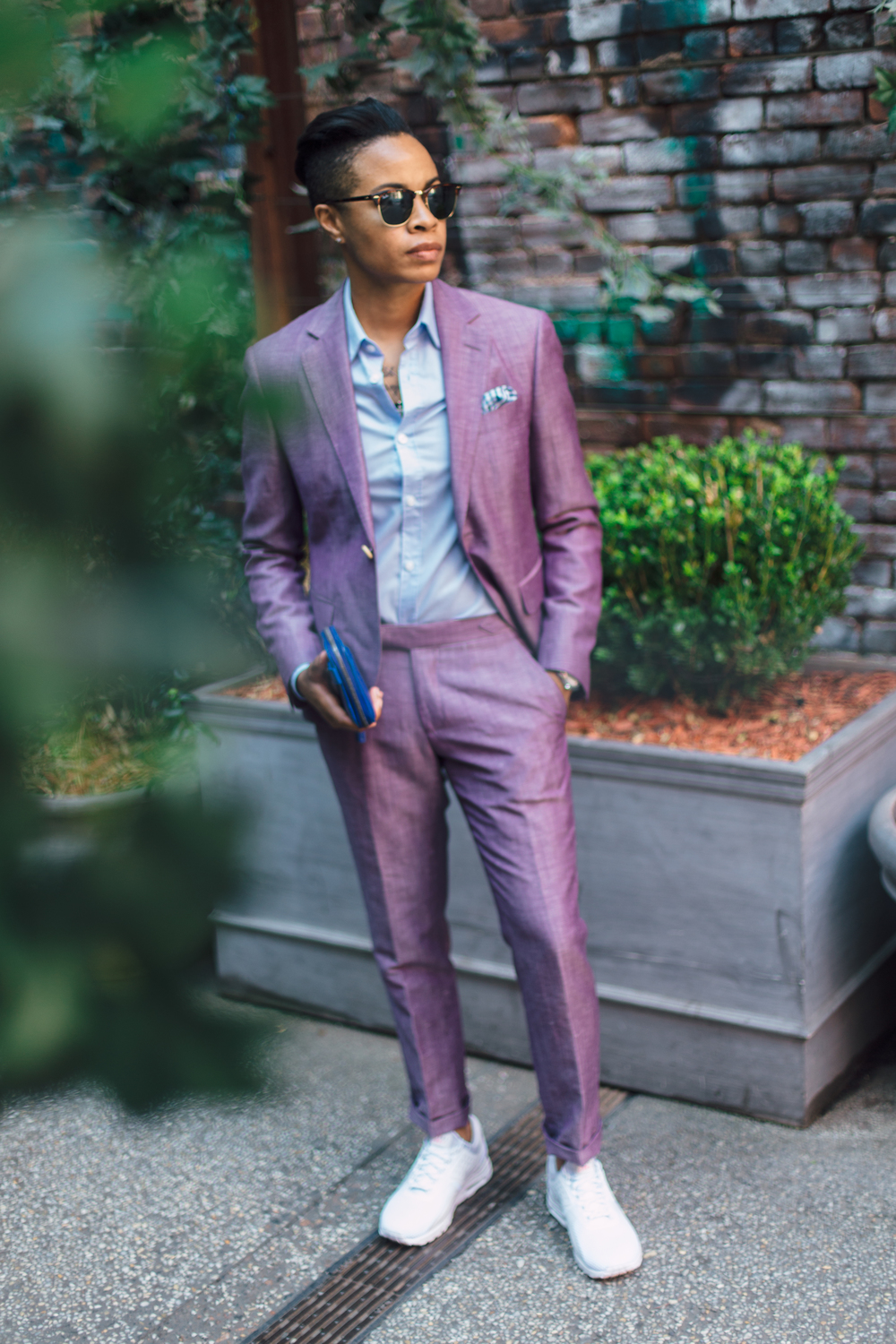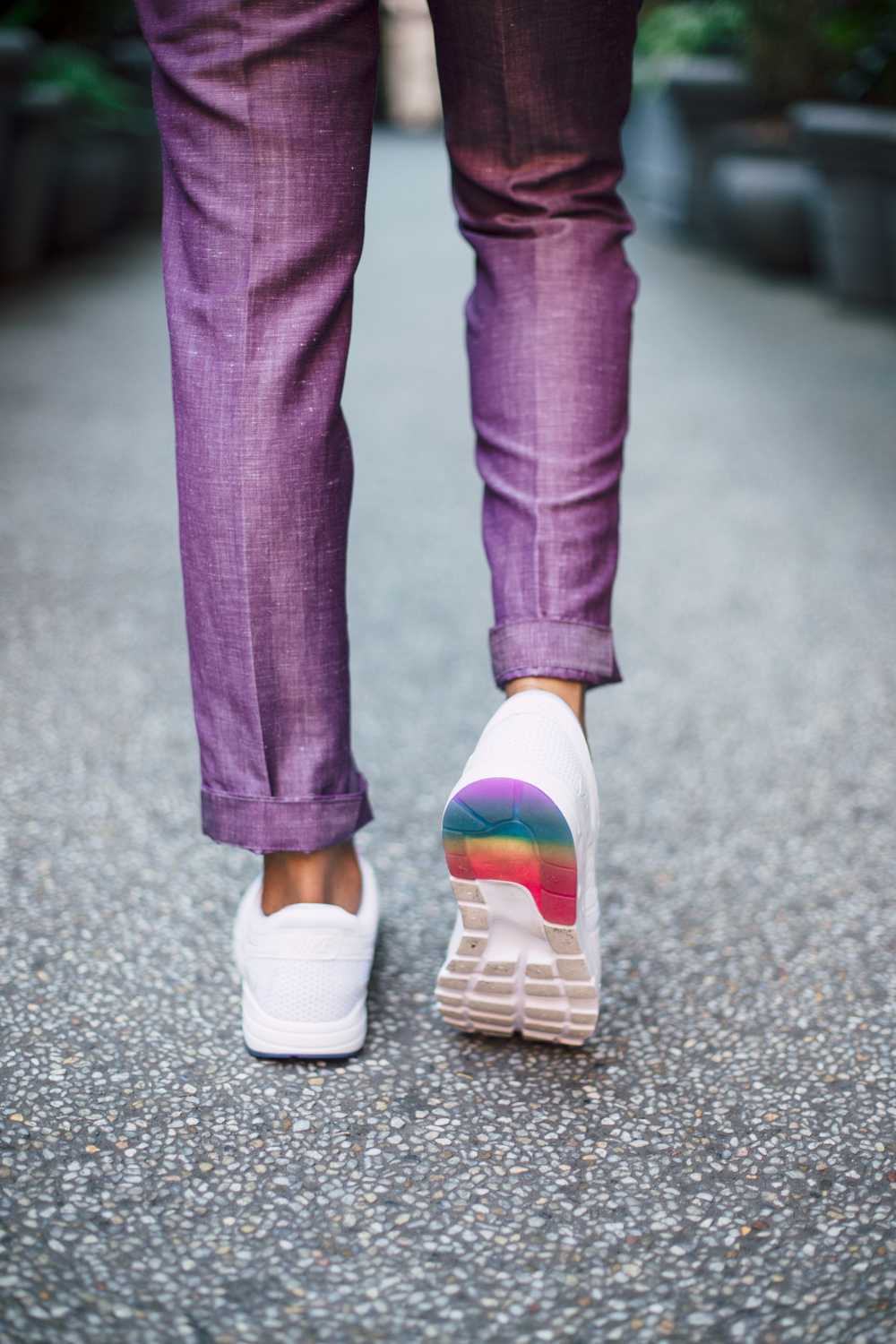 Suit (The Tailory NYC) • Shirt (H&M) • Shades (Ray Ban) • Watch (Omega) • Mod Mobile (This Is Ground) • Sneakers "#BeTrue Collection" (Nike)
NYFWM is back with its 3rd season and I couldn't be more excited!
For the first day, I decided to come out with a bang. Suits are a staple look for me. Single breasted, double breasted – it doesn't matter! It's all about the print and/or color. I decided to go with a linen/wool blend, single button purple suit with a notch lapel. This particular shade of purple was perfect for my skin complexion. A new season meant a new look. With the summer heat kicking in I didn't feel the need for a tie. I wanted to be cool and comfortable so I paired the suit with a light blue shirt and left the top two buttons open. I grabbed my Mod Mobile for knick-knacks and slipped on my new #BeTrue Air Max since I knew I'd be on the move.
Stay tuned for Day 2.
—
Wearing:
Suit The Tailory NYC | Shop here
Shirt H&M | Shop here
Shades Ray Ban | Shop here
Watch Omega
Mod Mobile This Is Ground
Sneakers "#BeTrue Collection" | Shop here