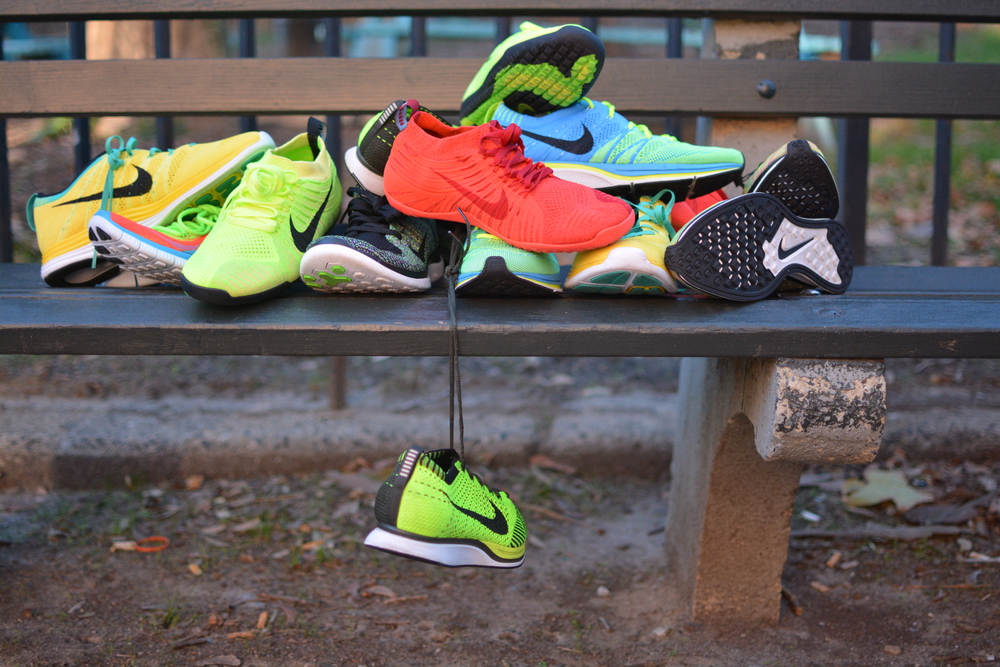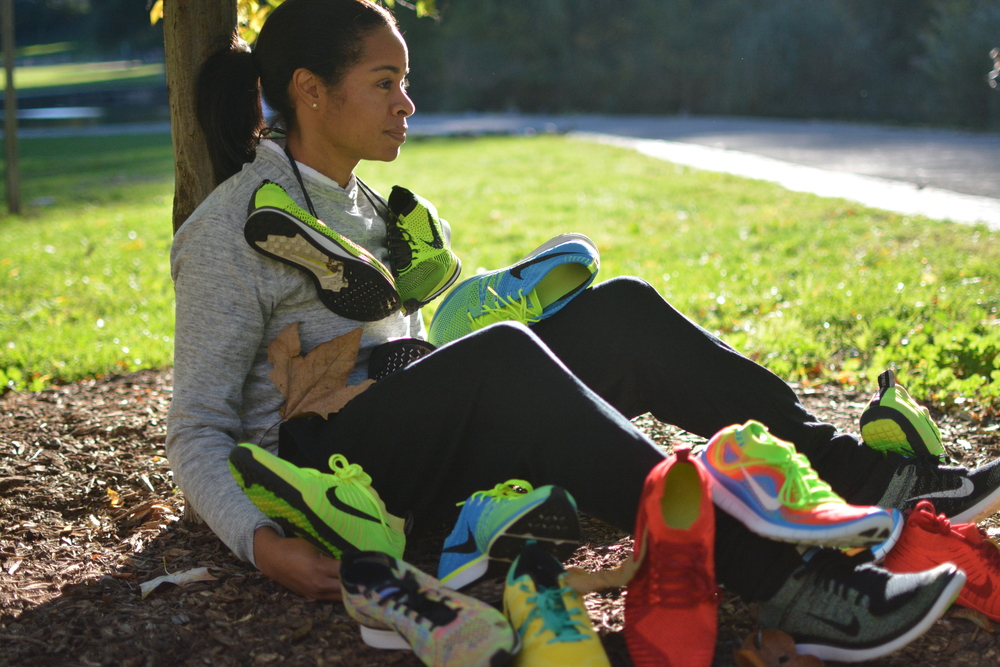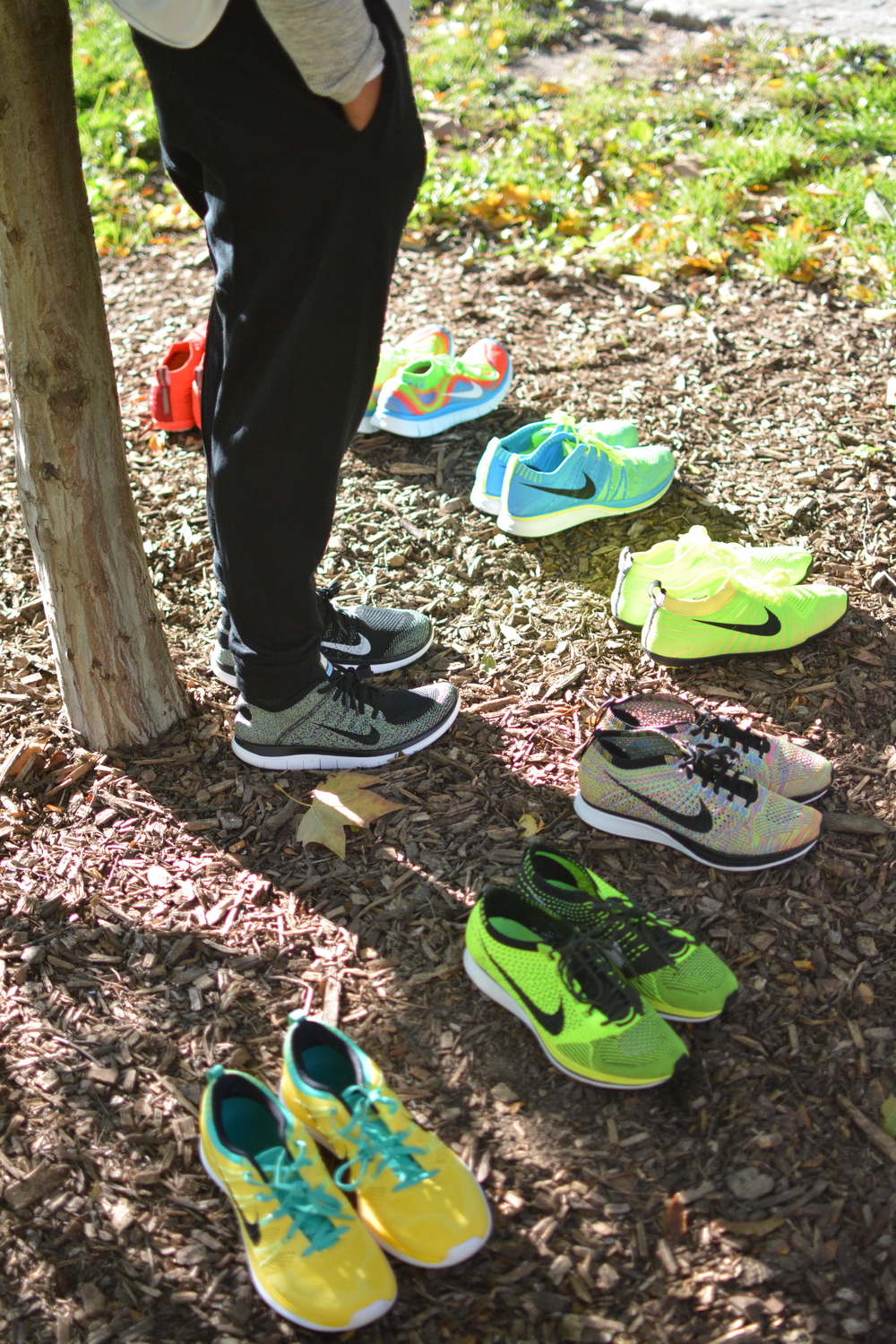 Sweatshirt (JCrew) • Oxford Shirt (RL) • Linen Drop Crotch Pants (Zara) • Free 4.0 (Nike)
Every now and again I like to share a little history about myself. So here it goes.
I LOVE NIKE!
The people close to me know how much I love Nike. Not just the products they produce, but the company and all of its values. You see I was fortunate enough to work for the brand and I learned more than I could ever imagine. Don't worry I'm not going to spill my guts here, but I do want to share some tiny facts about the innovative and trendy Flyknit.
The Flyknit first launched at the 2012 London Olymipics. I'm sure you guys remember the gold medalist wearing the reflective silver jacket and green shoes (Flyknit Trainers). Nike has now introduced this technology into other footwear like basketball, soccer, training and sportswear.
Nike Flyknit is yarns and fabric variations interlocked together. The strategically engineered upper (body of the shoe) allows for an extra lightweight, formfitting, seamless upper. The minimal materials allow for athletes to shed time off of their run/performance, while also providing structure and support.
You get the items. So head to Nike and check them out!