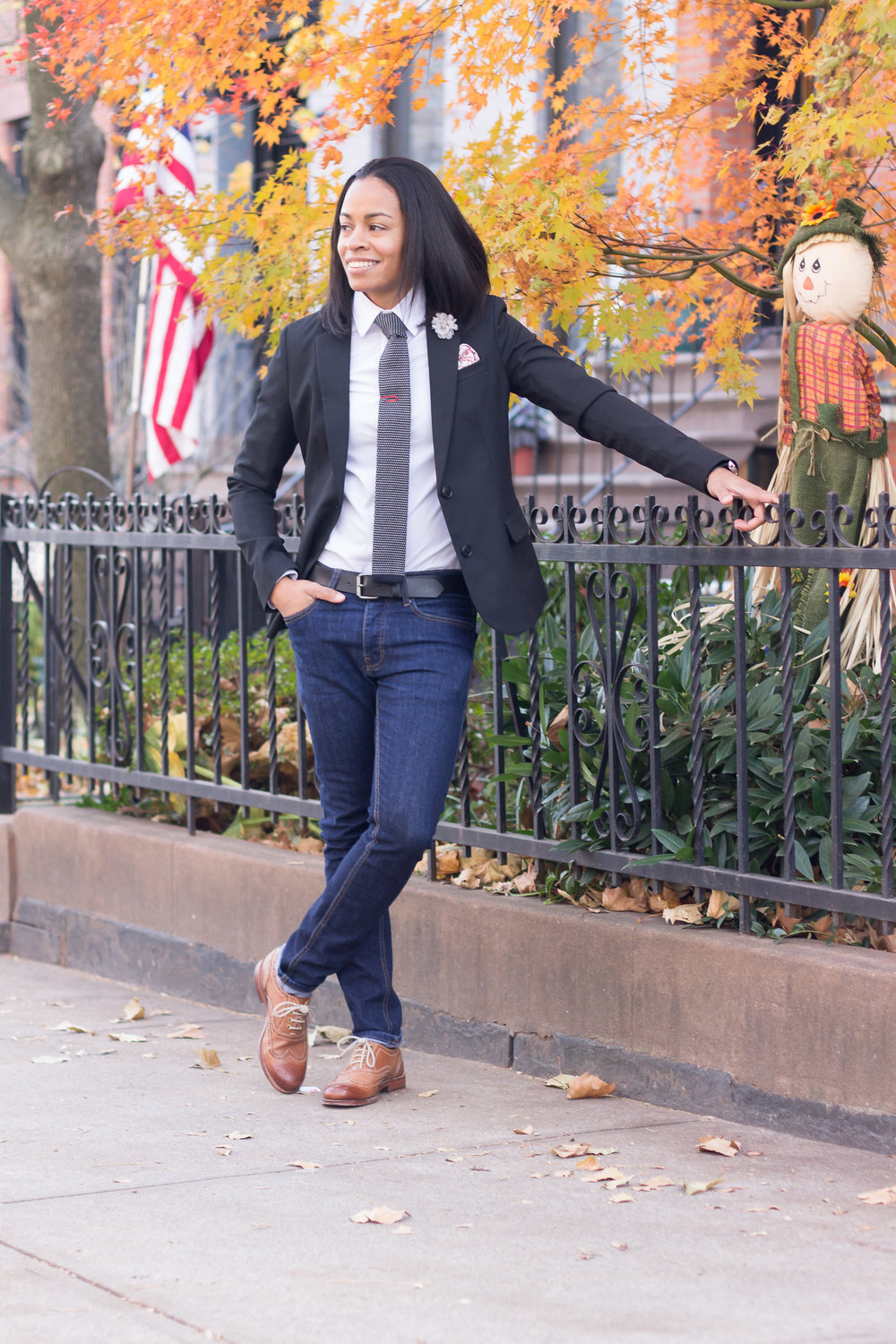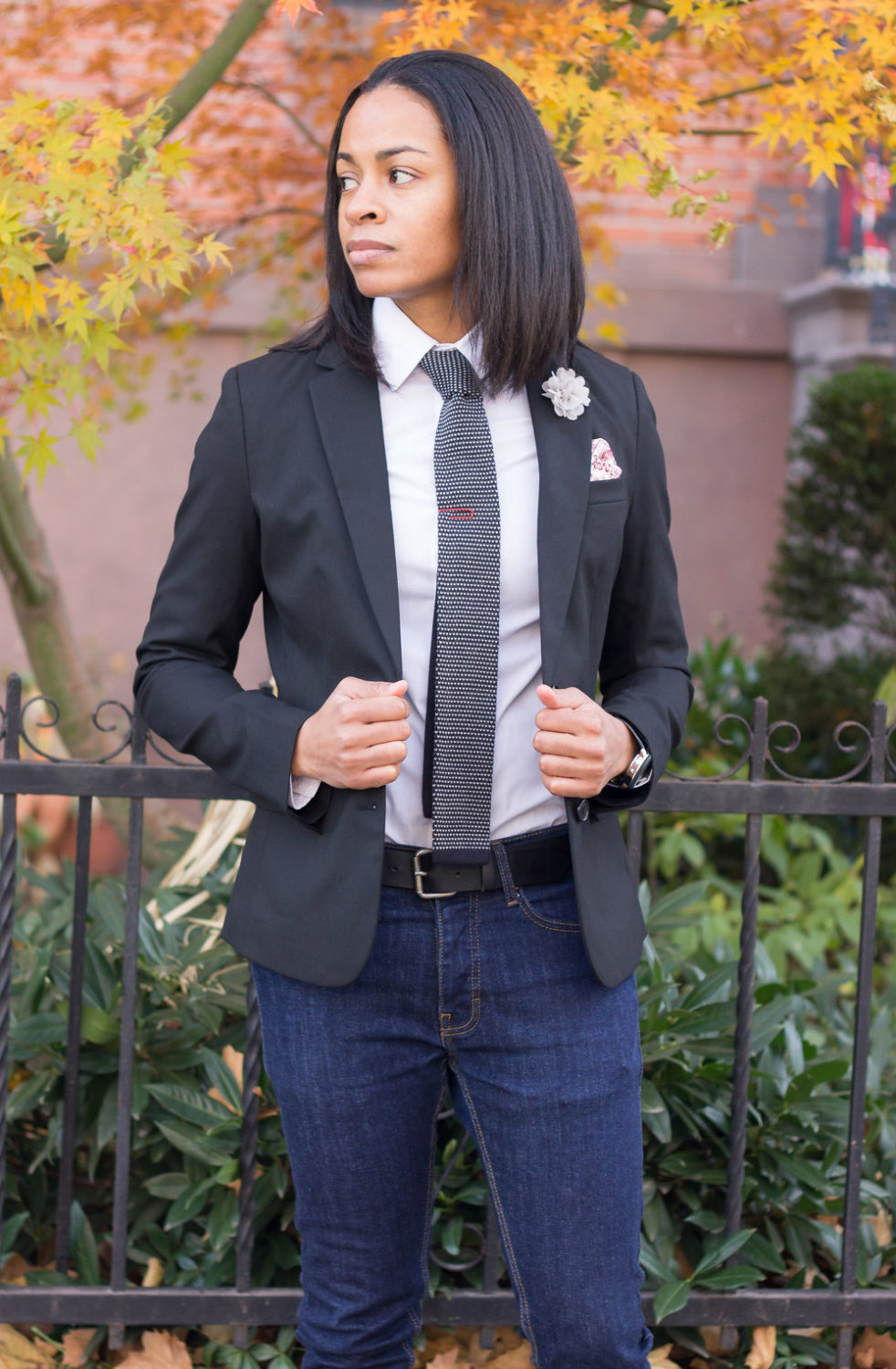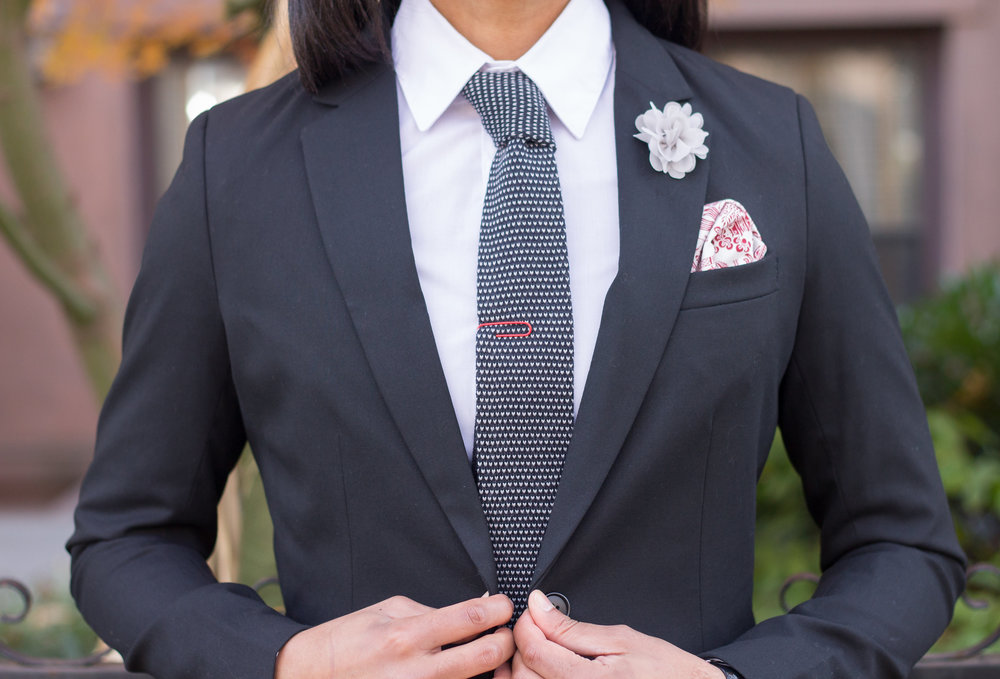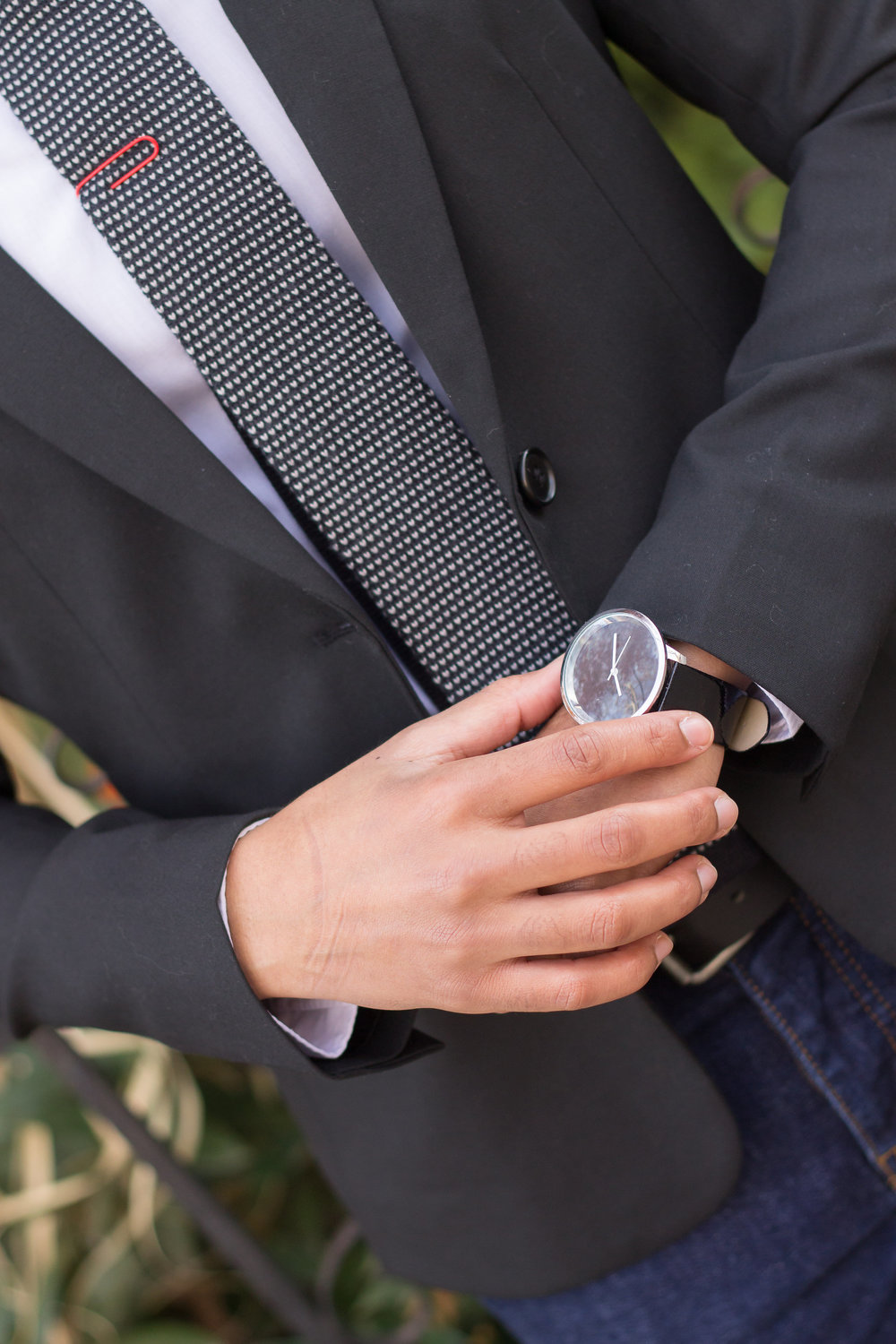 Blazer (Uniqlo) • Shirt (H&M) • Denim (Topman) • Tie (Uniqlo) • Watch (Gent Timepieces) • Lapel (Harrison Blake) • Pocket Square (Benjamin Bayle) • Belt (H&M) • Brogues (Grenson)
How fun are accessories? The girls and I were lucky to be gifted and sponsored with a pocket square by Benjamin Bayle and a lapel pin by Harrison Blake. From there the fun began!
I decided to do something different using one specific detail, the tie bar or in this case paper clip. I thought that the paper clip was the perfect match for the pocket square, but also the right pop against the black blazer and printed tie. This simple pure gray lapel pin added a nice touch to the hearts on the tie. Lastly, I threw on my favorite brogues by Grenson to compliment the red from the accessories. Black would have done the trick as well, but I didn't want the look to be too basic.
What do you think? Is the paper clip the perfect fit?