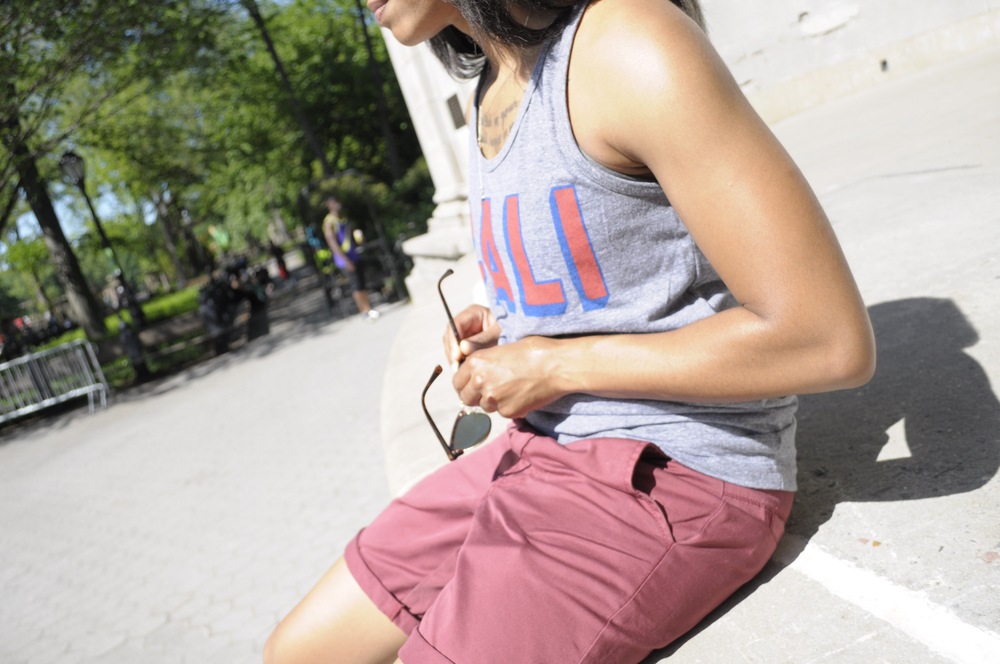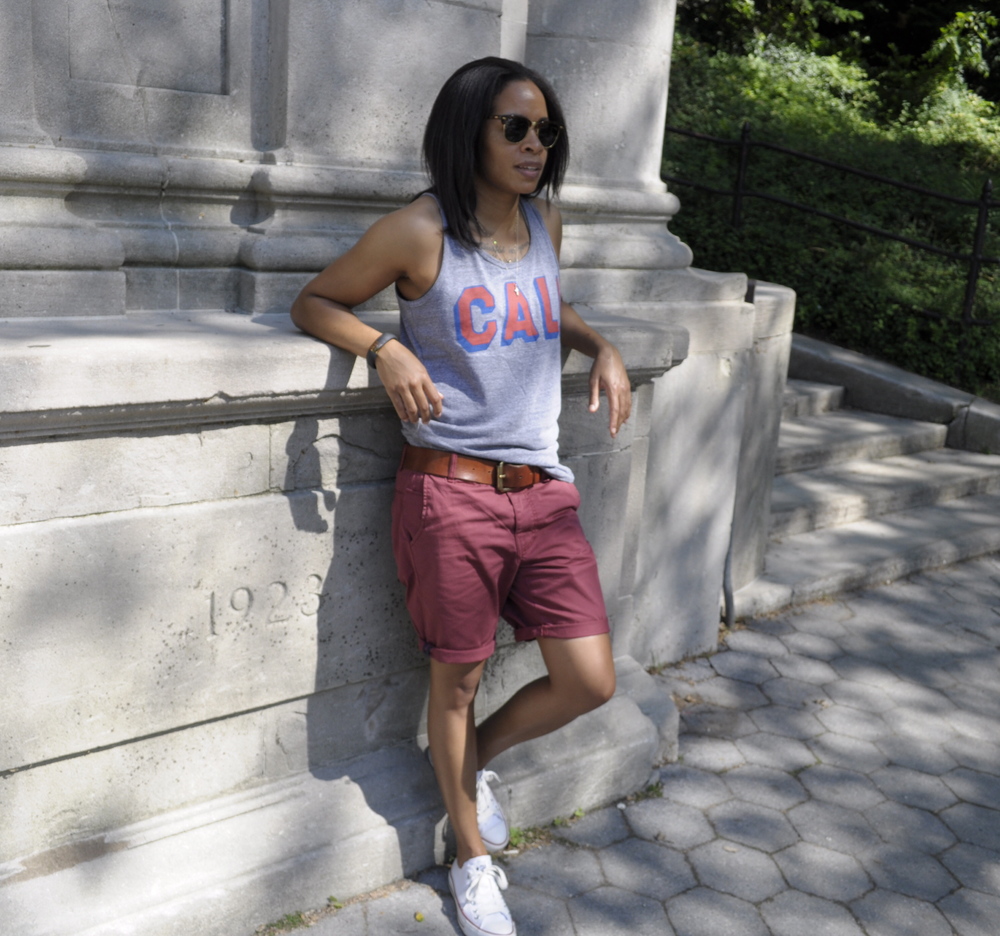 Tank (Urban Outfitters) • Shorts (Topman) • Clubmasters (Ray-Ban) • All-Star Chucks (Converse) • Nike+ Fuelband SE Rose Gold (Nike)
If you know me then you know I am a Cali girl! And every chance I get, I am on a plane back home. I mean who wouldn't love Cali, SoCal that is. Laguna, Newport, Huntington, all my favorite places to be. Oh and of course, IN-N-OUT Burger. The best burger ever haha! So to those New Yorker's who haven't yet been, go book a flight asap.
Although we are known as the Concrete Jungle, there are still a handful of places to enjoy grass, trees, and nature. One of my favorites places takes over the entire middle of the city separating the East and West Side. None other than Central Park. We were really lucky this summer with limit humid and not many days past 80 degrees.
I've been exploring this park for several years and I still find something new with it on every adventure. But by far my favorite place to lay out is the Great Lawn. It's a never ending lawn of grass and people. You are sure to be entertained while laying out. You can catch the guys playing basketball, p.s. I spent all of high school playing there. Leagues hold softball games, people are playing volleyball, kids are flying kites, I mean the list goes on. Too bad the summer is coming to an end, but if you haven't been yet then get to the Lawn quick!