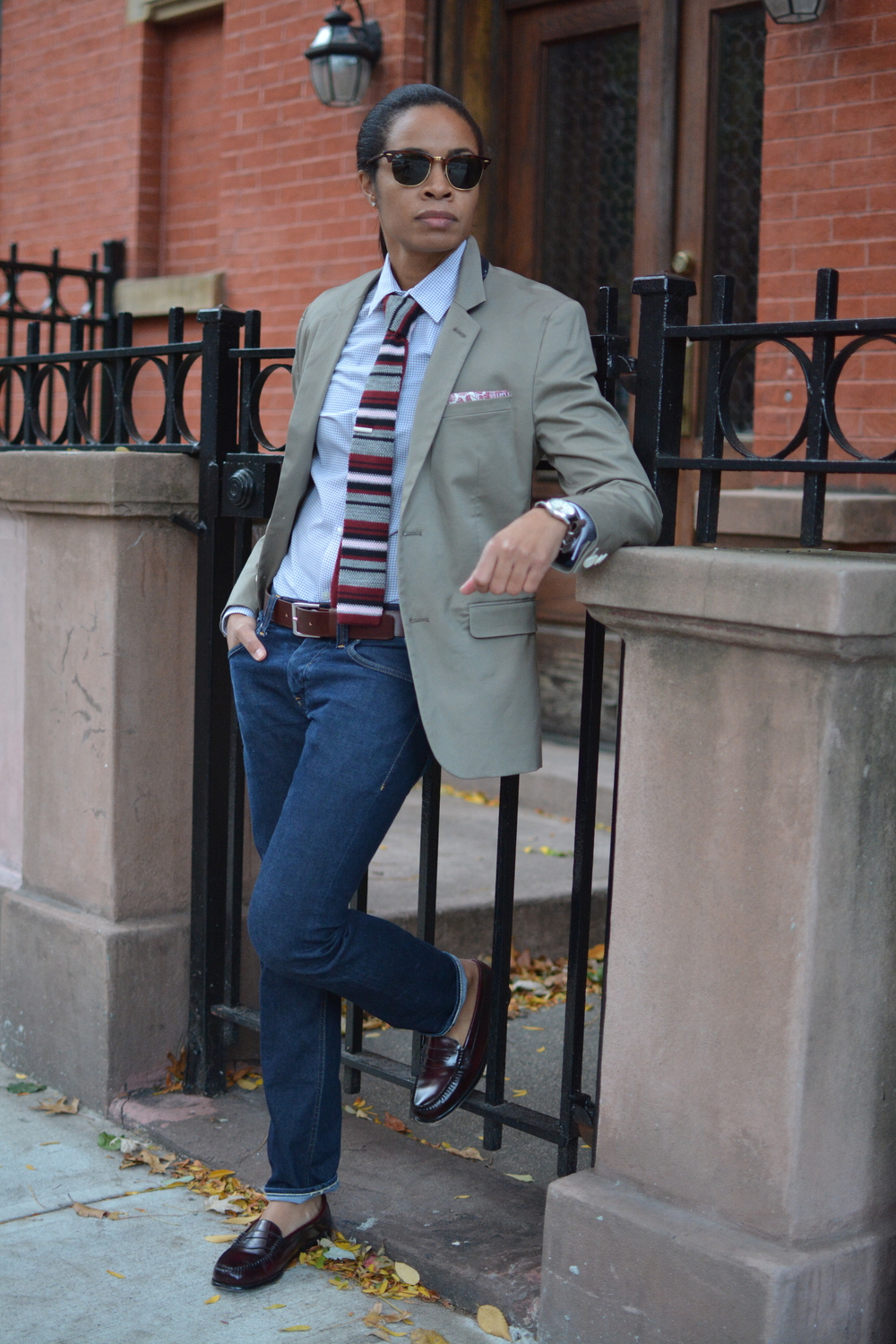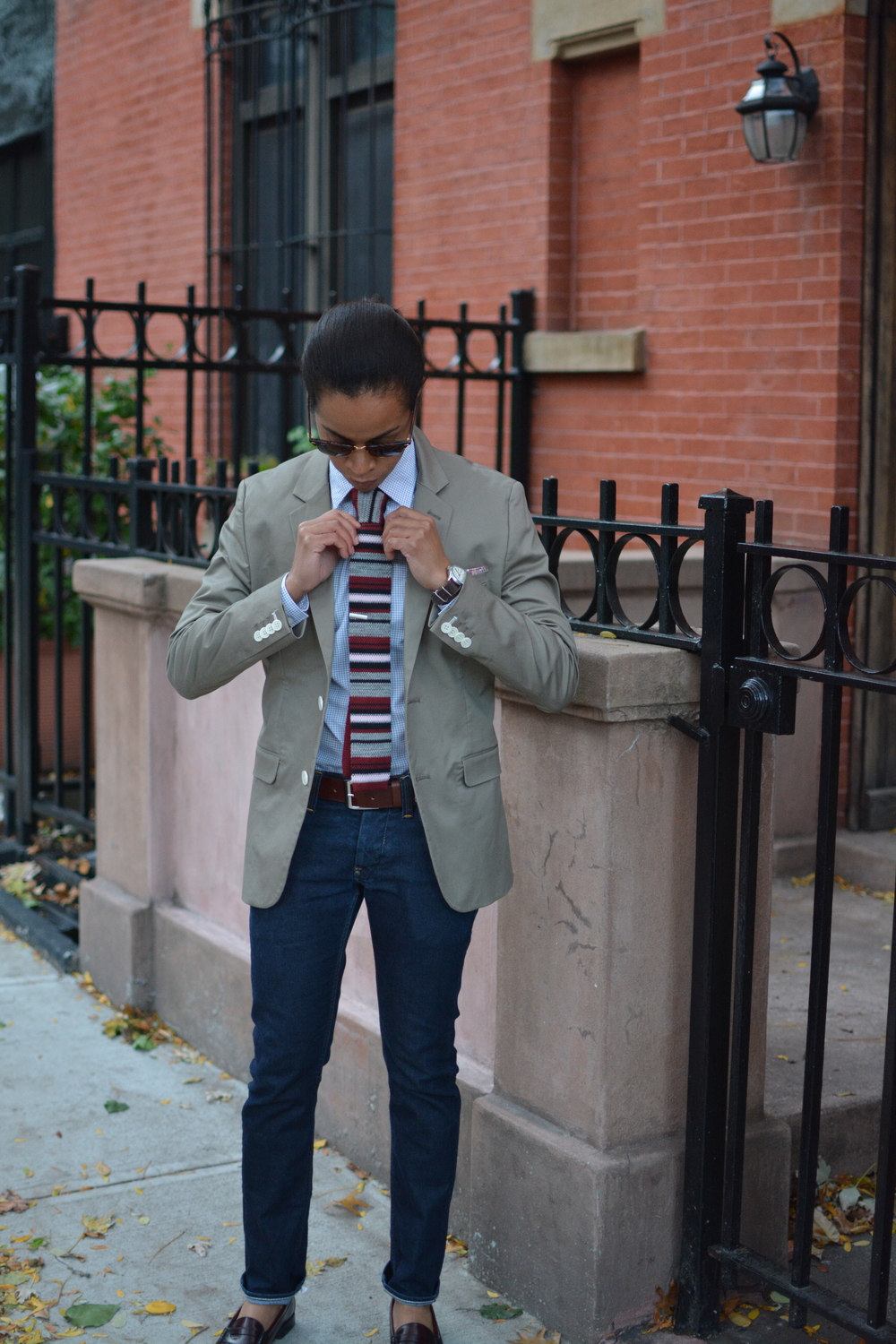 Blazer (H&M) • Shirt (H&M) • Denim (G-Star) • Penny Loafers (G.H.Bass) • No-show socks (Taft) • Pocket Square (Benjamin Bayle) • Tie (Uniqlo) • Tie Bar (TheTieBar) • Shades (Ray-Ban) • Belt (H&M)
I seem to be collecting more knit ties than cotton or silk these days. Not that it's a bad thing since it is the perfect season for wearing them. A knit tie can bring so much life to a look. Much like this one. This knit tie, by Uniqlo, is the focal point of the outfit. I wanted to be classy and comfortable all at the same time.
The colors transition very nicely. Instead of using one color to tell the story, I used different shades of the same color palette. Red, brown, burgundy and tan. Each color complimenting the next. But the center was the tie. Not only did it give the outfit life, but it was the cheapest item I was wearing. I snagged this at Uniqlo for a mere $3.90. Yep, I'm as shocked as you guys and I took advantage. Buying about 6 or 7 different prints and colors. I'm all about the deals!
If you're looking for a knit tie head to a Uniqlo store or Uniqlo.com.