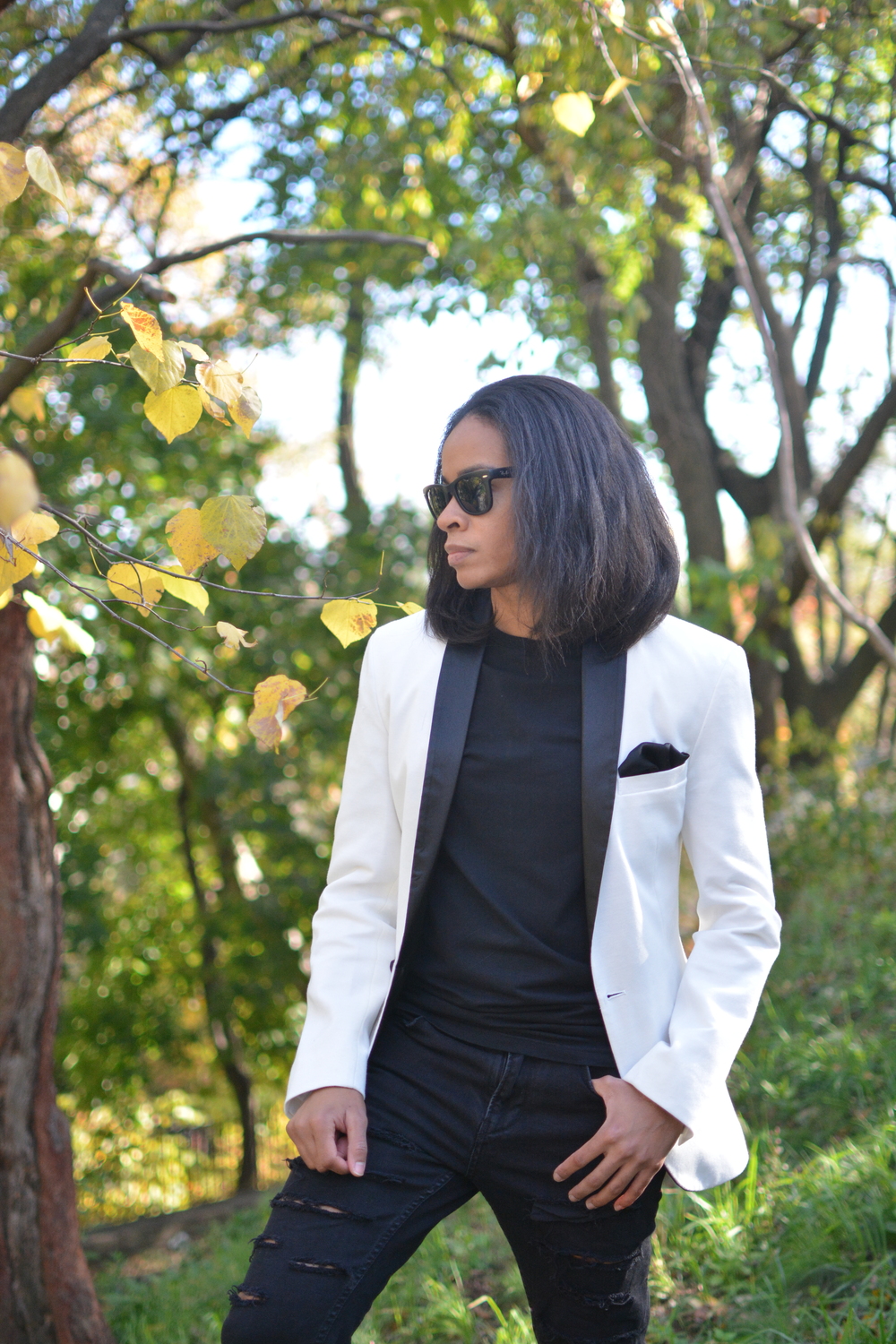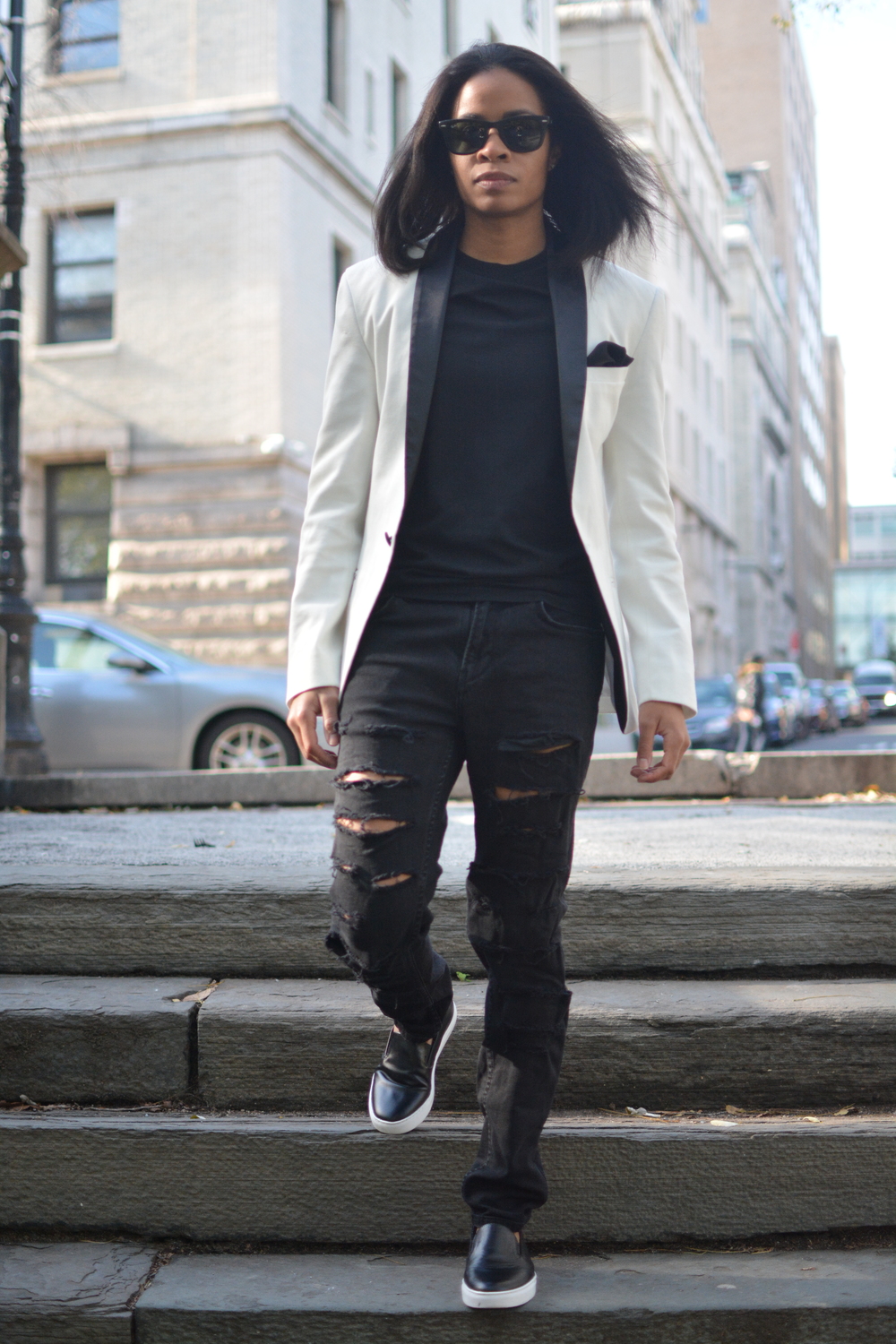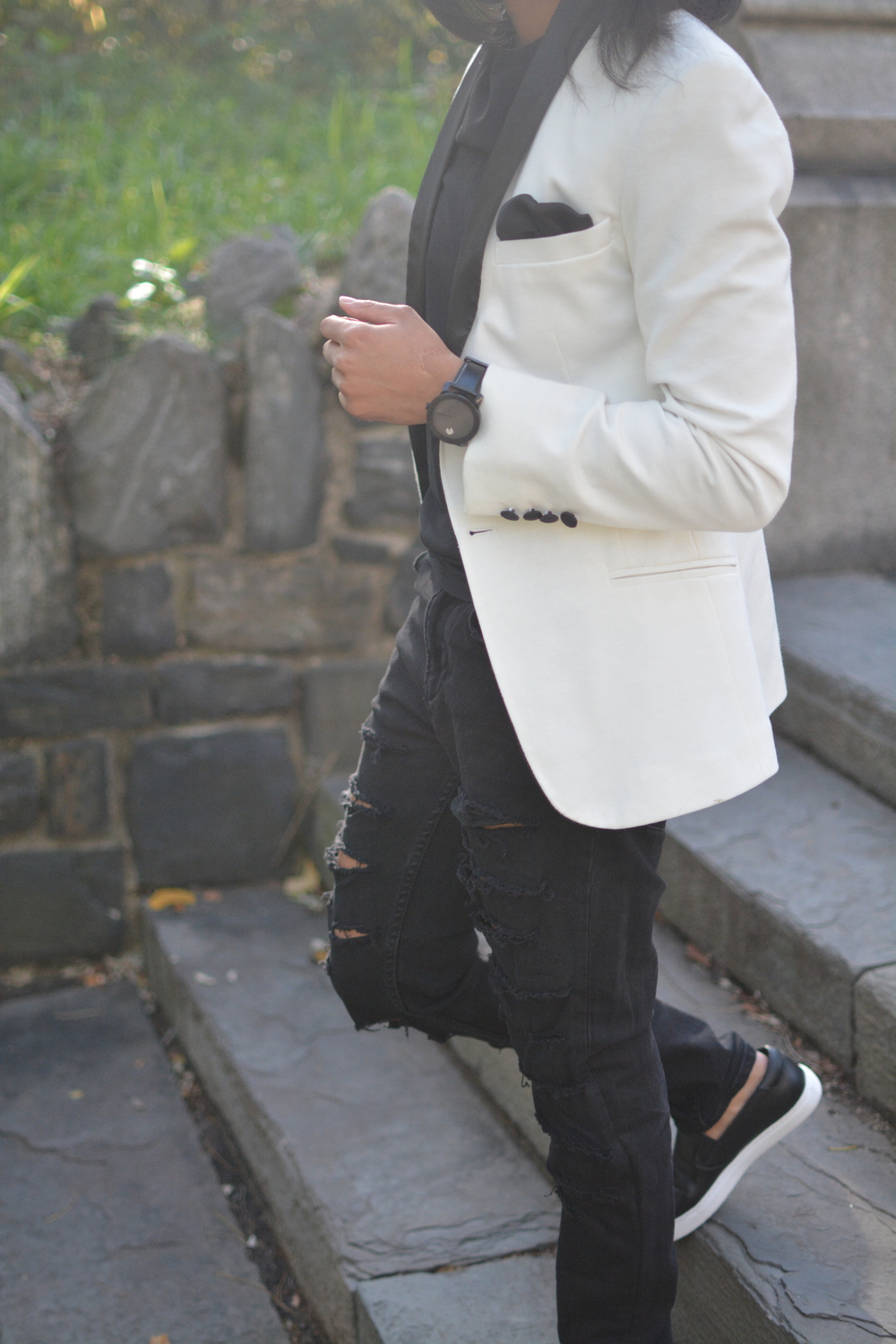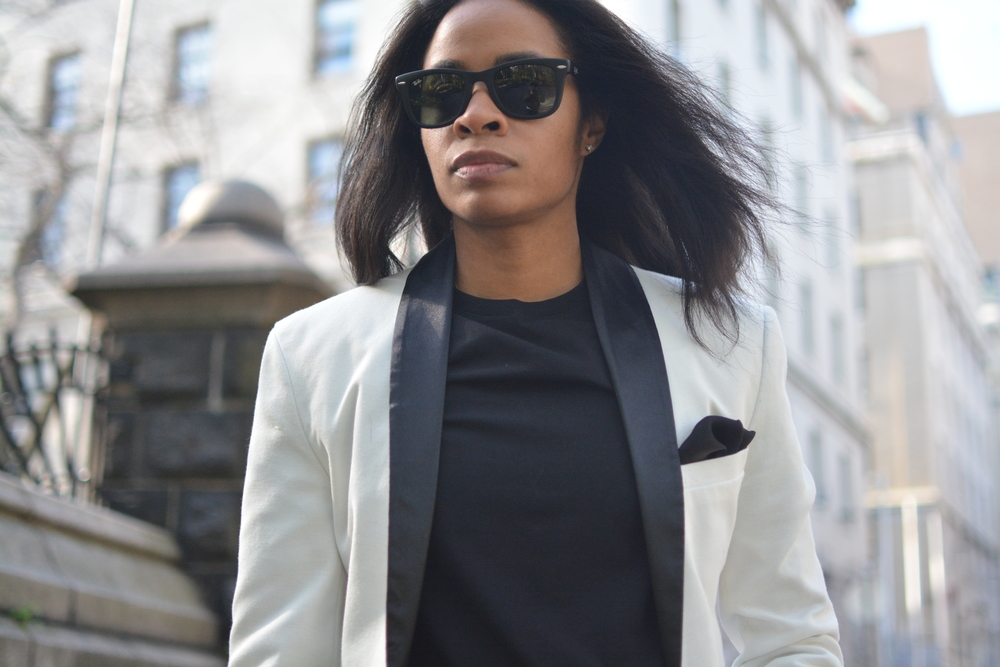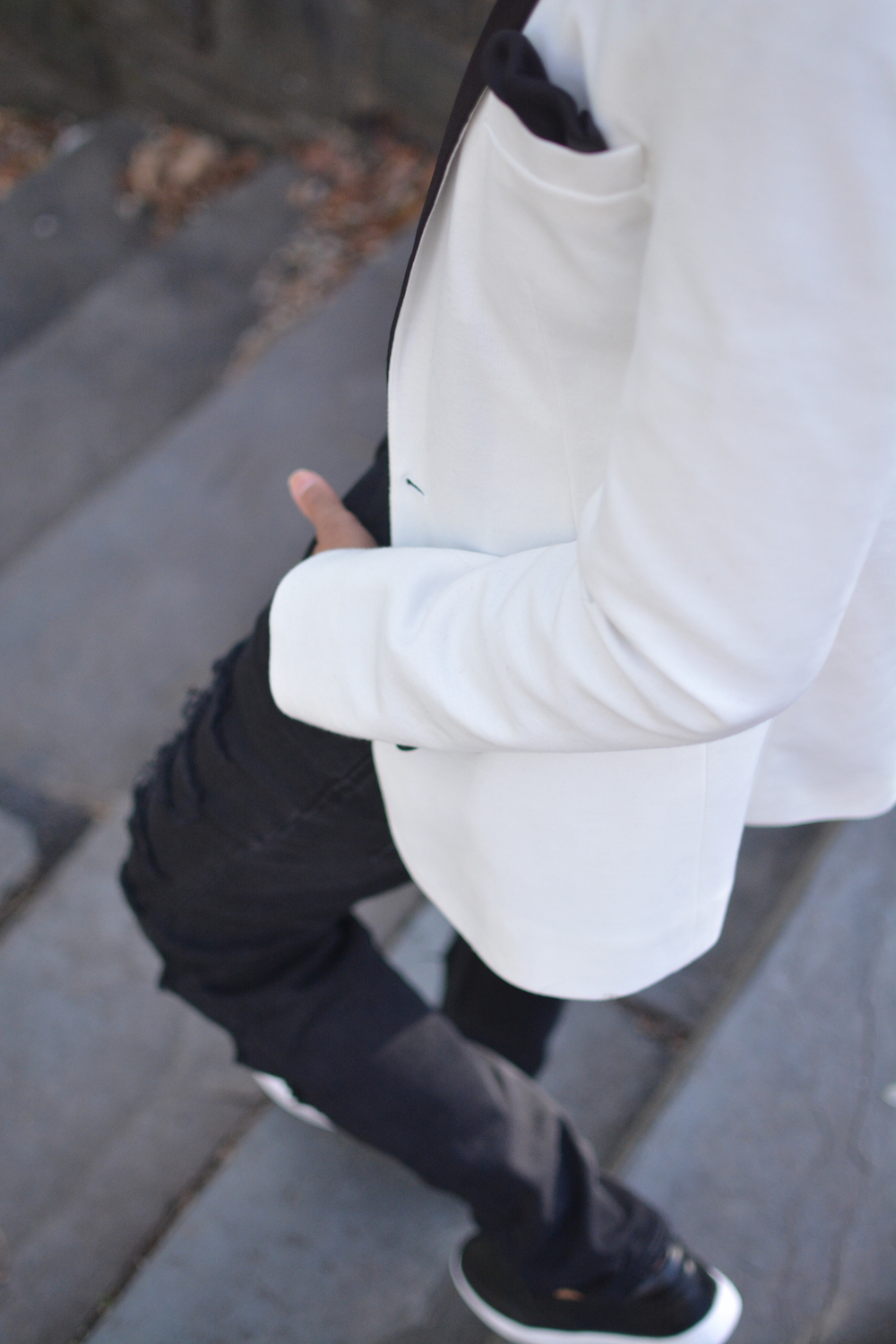 Blazer (Zara) • Tee (Express) • Denim (Zara) • Pocket Square (Macy's) • Shades (Ray-Ban) • Watch (Movado) • No-show socks (Taft) • Slip-ons (Kenneth Cole)
Black is definitely the new black! It's the color that works well with anything, but can make a statement and be bold all by itself.
For this look, it was all about the jeans. They are raw and rugged, but stylish at the same time. I'm not a party animal, but I love getting dressed so every now and again I hit the town. This black and white combo was the perfect look.
Not only is it bold and stylish, but it is affordable. The shades and watch were both gifts, so I didn't include it in the cost of the look. I bought both the blazer and denim at Zara for $150 on sale. The slip-on sneakers were also 30% at Kenneth Cole, costing only $80.  The shirt and the pocket square came to $25. Rounding up to a total $255. Shocking right?!
  Don't be afraid to shop for sales. All retailers offer them on a regular basis. You just have to pay attention.