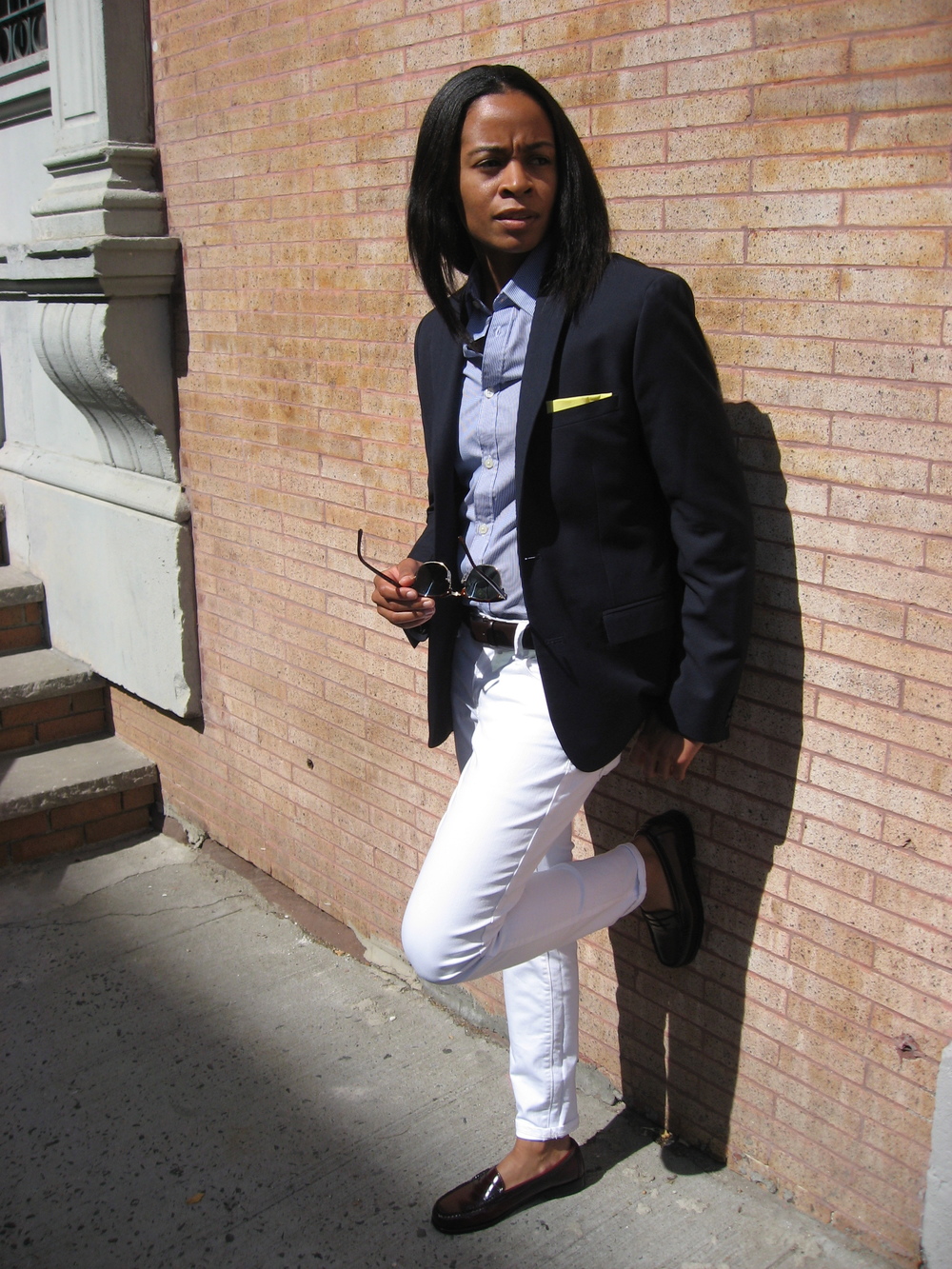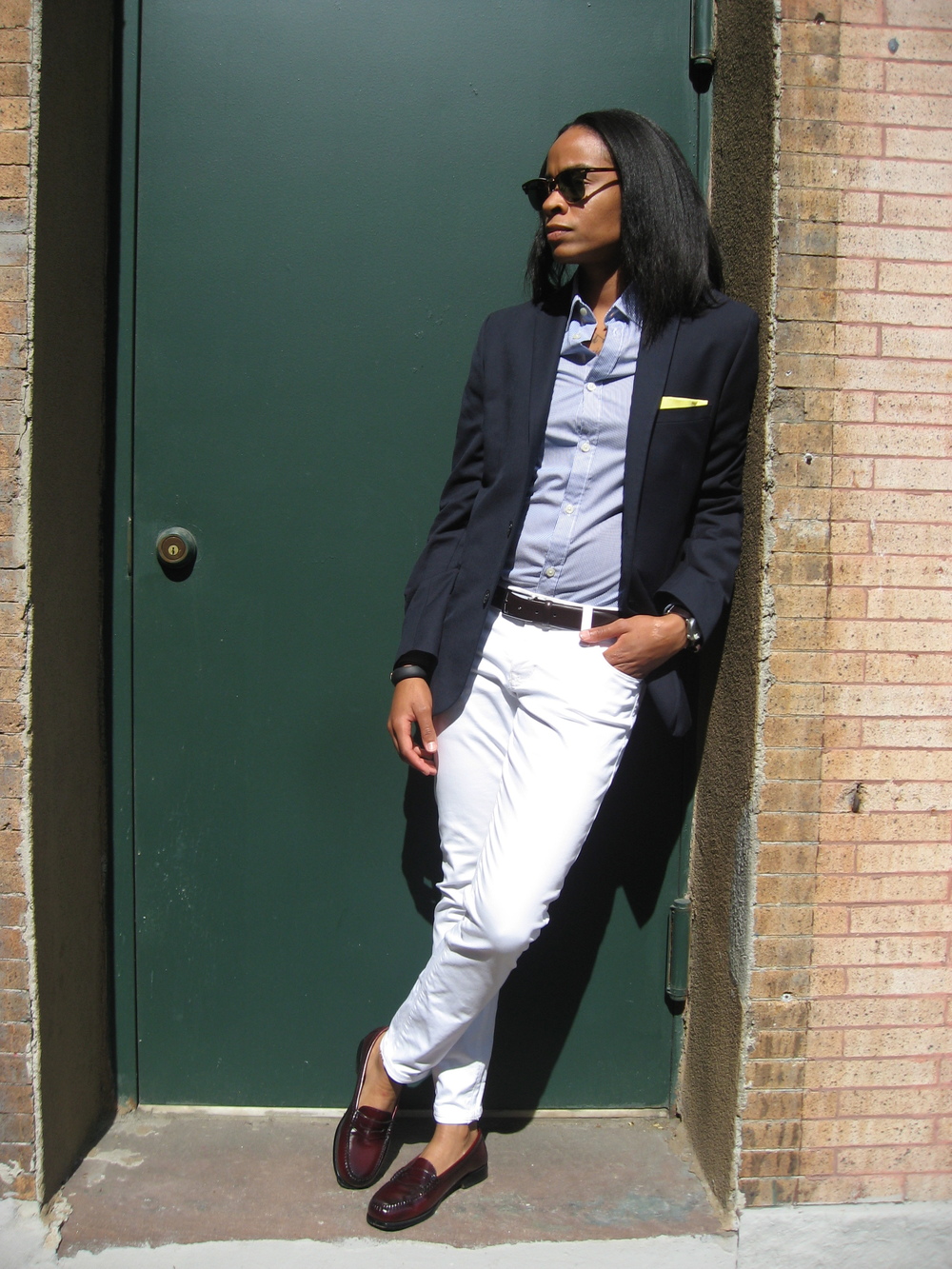 Blazer (H&M) • Shirt (H&M) • Jeans (Old Navy) • Clubmaster Shades (Ray-Ban) • Pocket Square (The Tie Bar) • Watch (Timex) • Watch Strap (JCrew) • Penny Loafers (G.H. Bass)
Fashion lovers know that rends change and evolve everyday. But has the forever known rule of not wearing white after Labor Day been lifted? It seems like people are very unsure. How come? I mean, this Southern rule has been around since my mom was a little girl. The rule is that you can begin wearing white after Easter Sunday and must stop after Labor Day.
Clearly I disagree.I say wear white until it's the leaves change colors. What do you think?