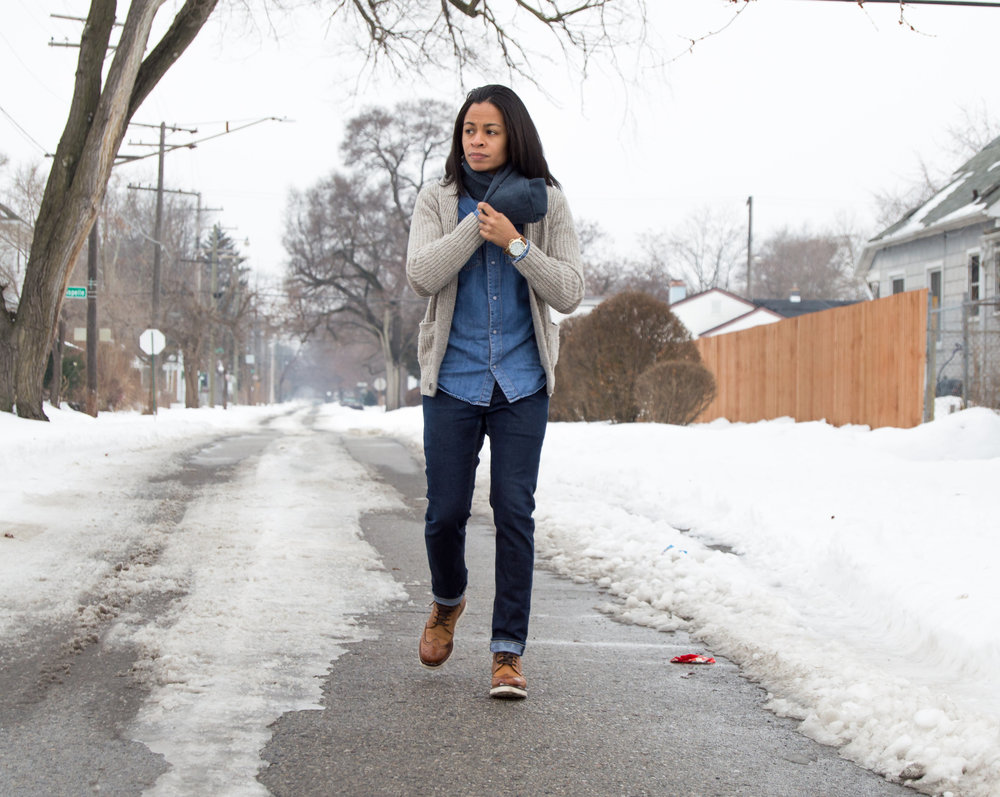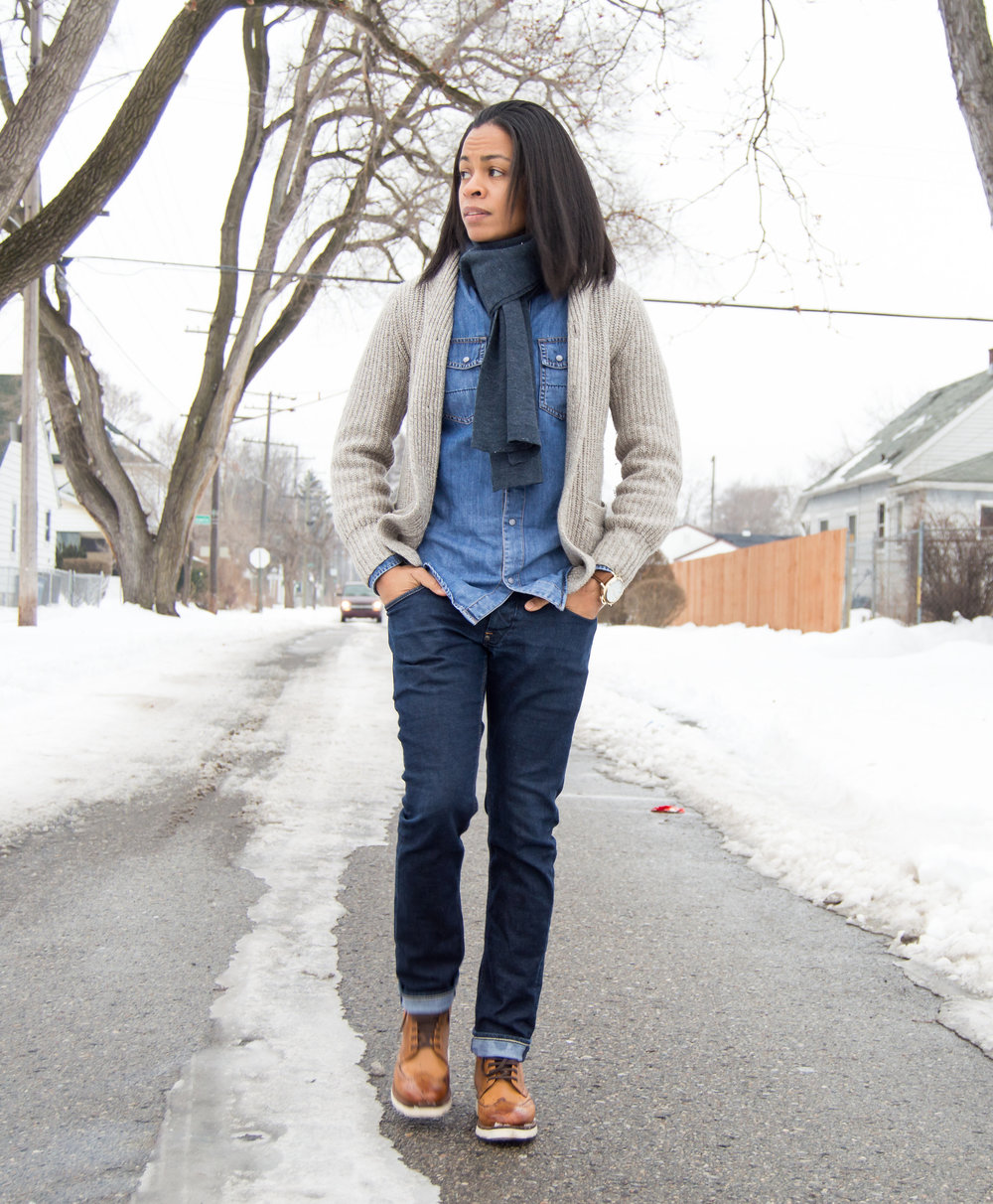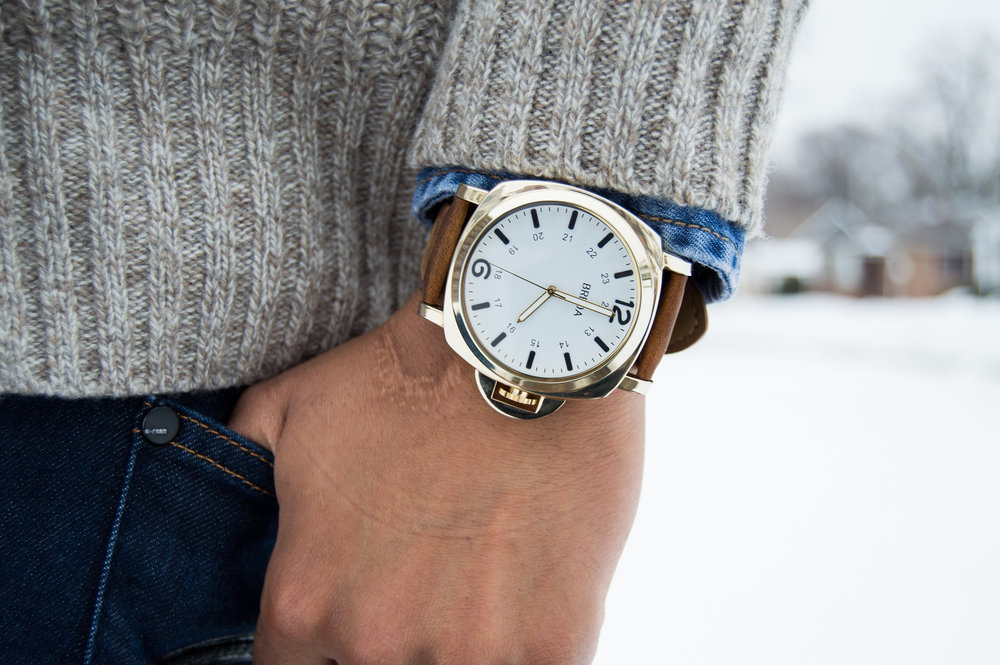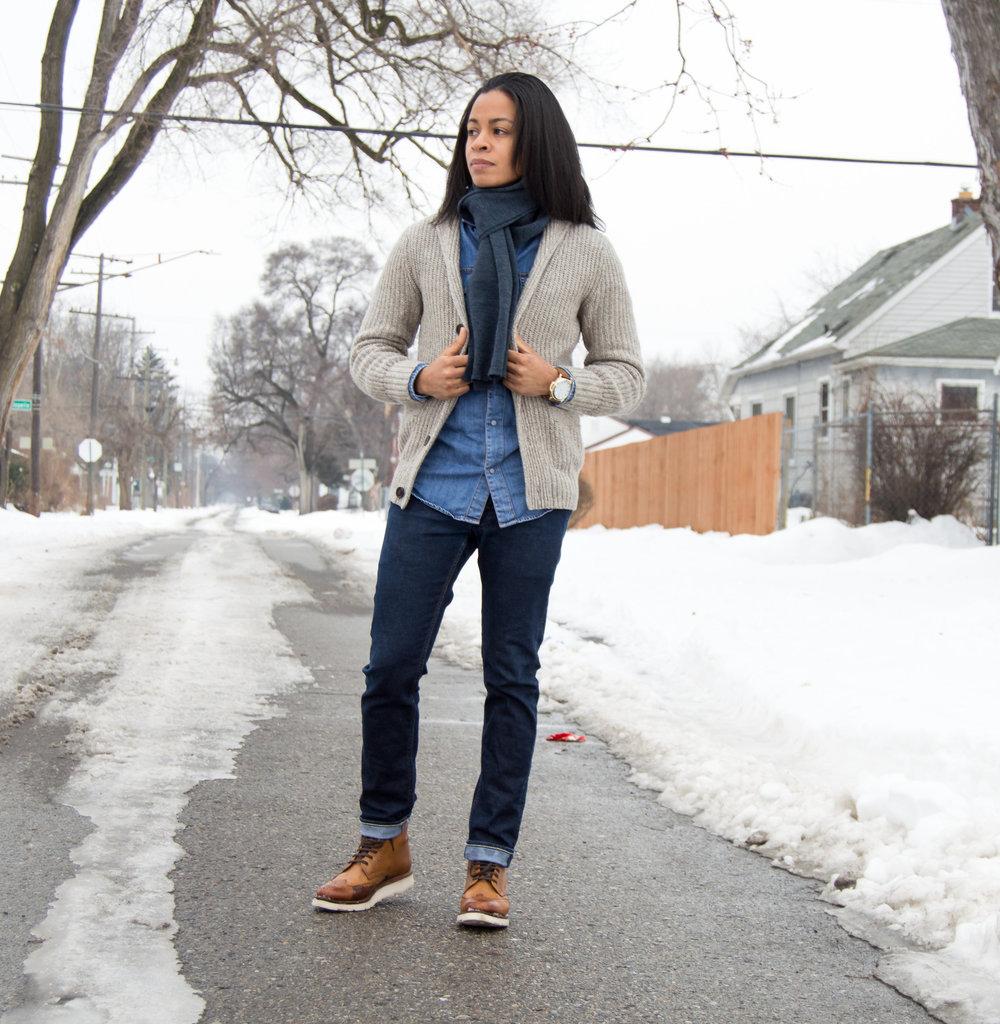 Cardigan (H&M) • Shirt (Armani Exchange) • Jeans (G-Star Raw) • Scarf (H&M) • Watch (Breda) • Boots (Grenson)
I spent last weekend with my dad and baby brothers in Detroit, MI. I thought NYC had a lot of snow, but the snow in my backyard was so deep that it came all the way up to my knees. I was surprised that it wasn't so cold out, especially since NYC has been hit with brisk and windy days. I guess Detroit got the snow and we got the cold.
Weekend wear was in full effect while visiting the family. It's easy to pair denims so I went with my favorite Armani shirt and G-Star jeans. I wore a shawl cardigan since it wasn't too cold out. Of course, you know I had to pack my favorite boots and they were ready for the snow. Not only were they snow ready, but also the perfect compliment to my new Breda watch.