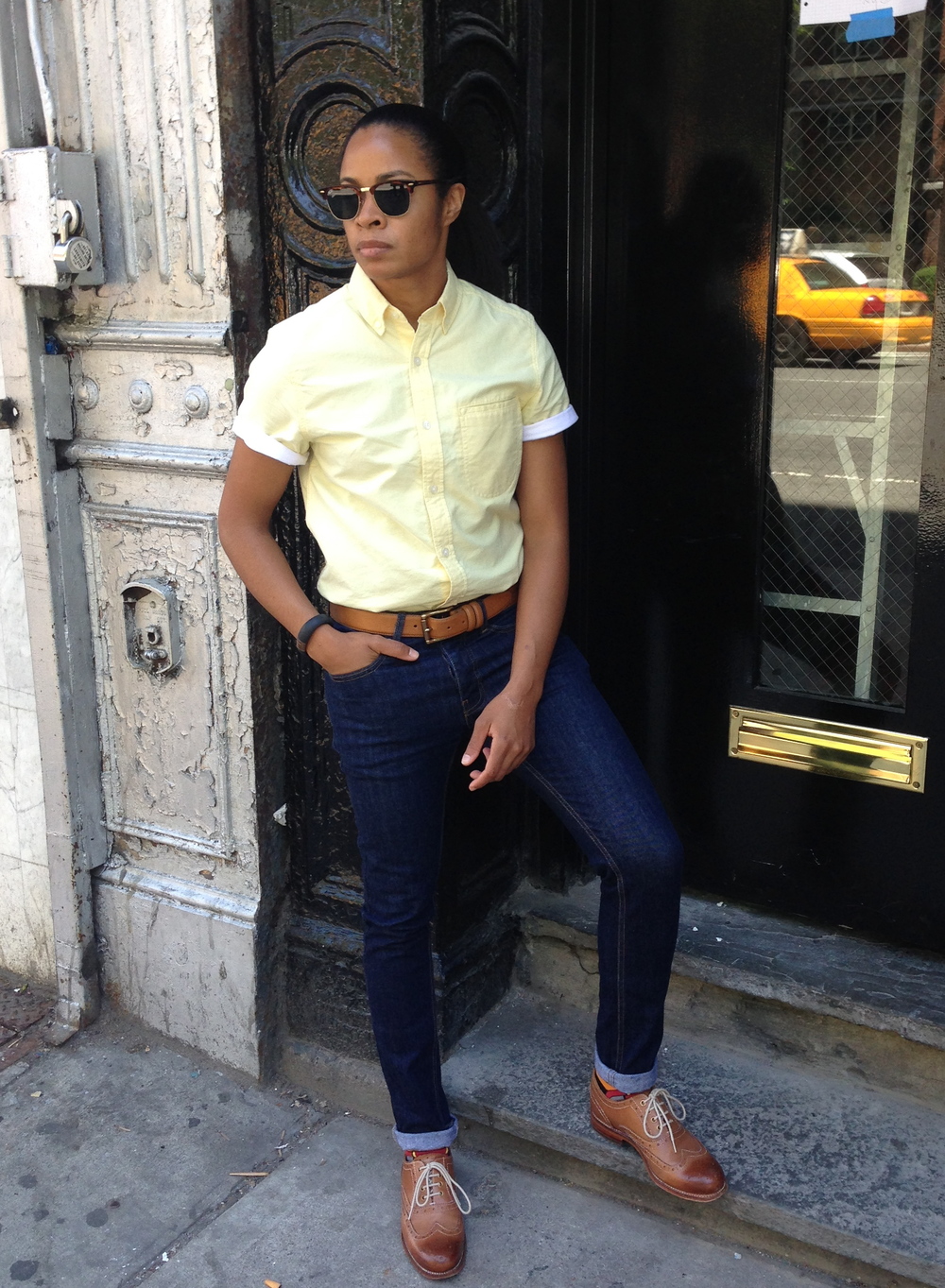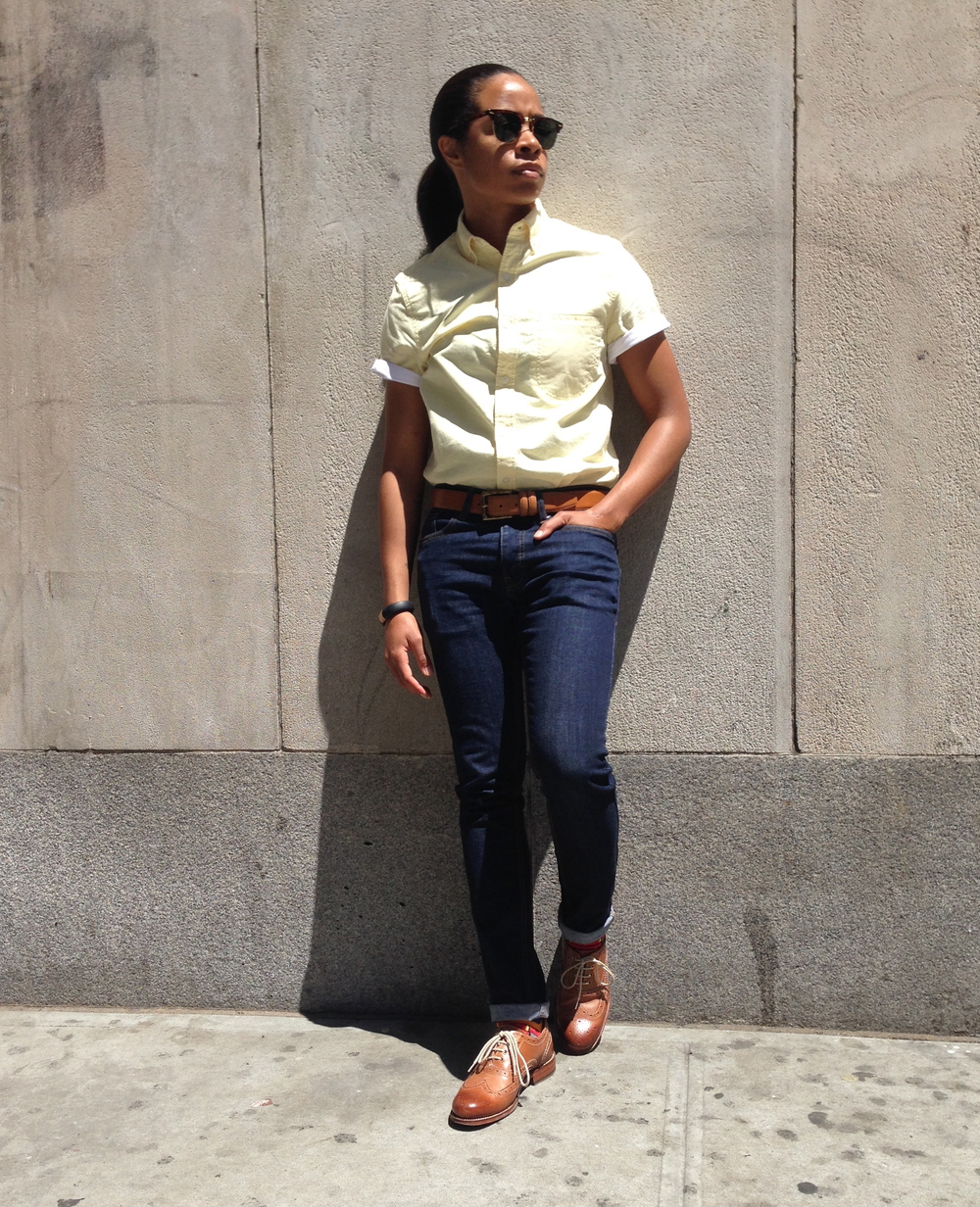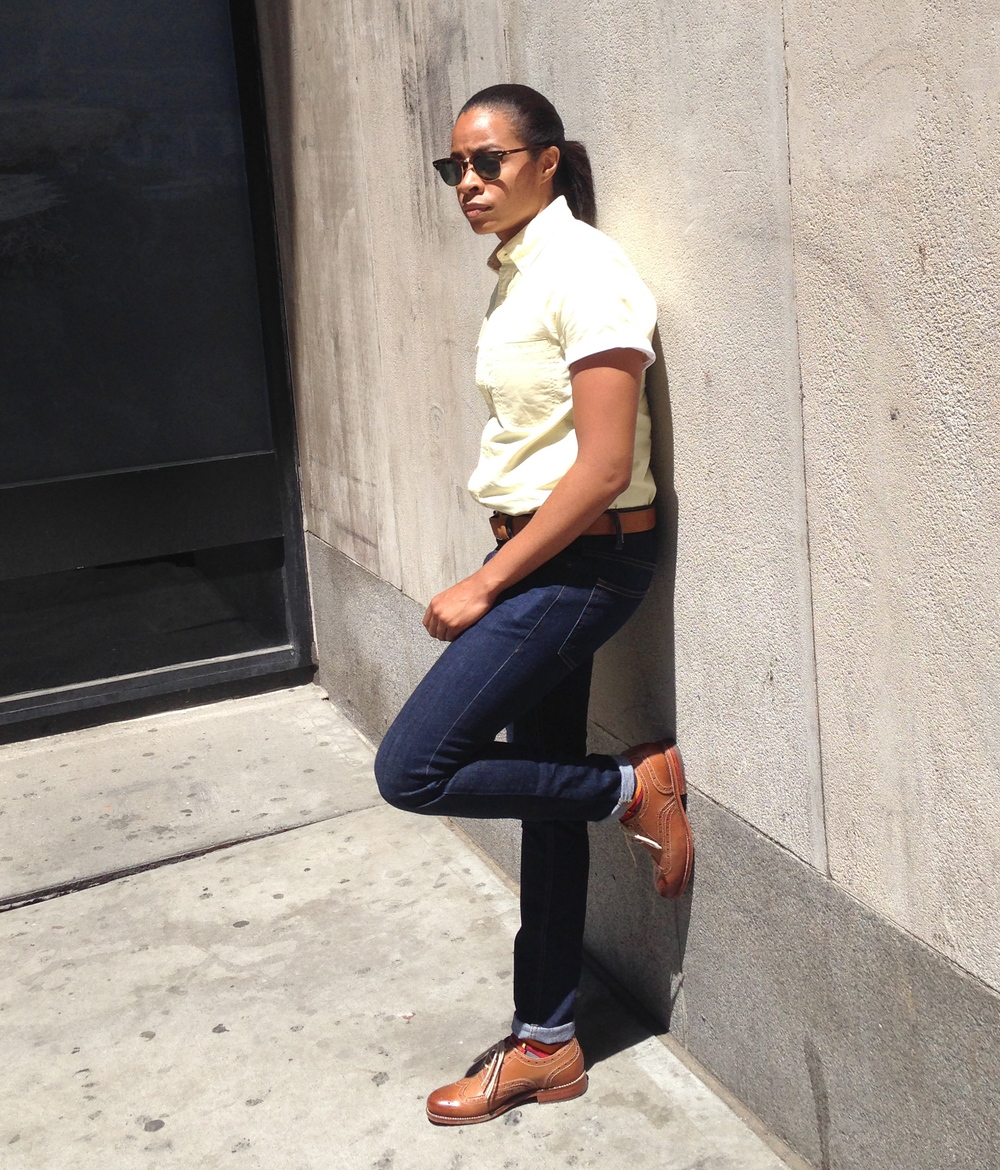 Shirt (Topman) • Denim (Topman) • Brogues (Grenson) • Shades (Ray-Ban) • Belt (Cole Haan) • Socks (Arthur George)
I've never been one to wear short sleeves. I've always just rolled up the sleeves on a long sleeved shirt or worn a polo. But then I grew up haha. What about you guys? How do you wear your short sleeve shirts? Tucked in or loose? With a tie or unbuttoned? Prints or solids? Fashion is evolving everyday and there is no wrong way to wear it. It"s all about what works for you.  
This simple outfit was like something out of the 80's with my shirt tucked into my cuffed jeans. I feel like the only thing missing is a varsity jacket and a comb in my back pocket. The weather this day was 85 and sunny, so I thought the yellow shirt was only fitting. And who doesn't love Ray-Ban's signature Clubmaster sunglasses. You're bound to catch me in this specific pair on a regular basis.
Wear it your way!