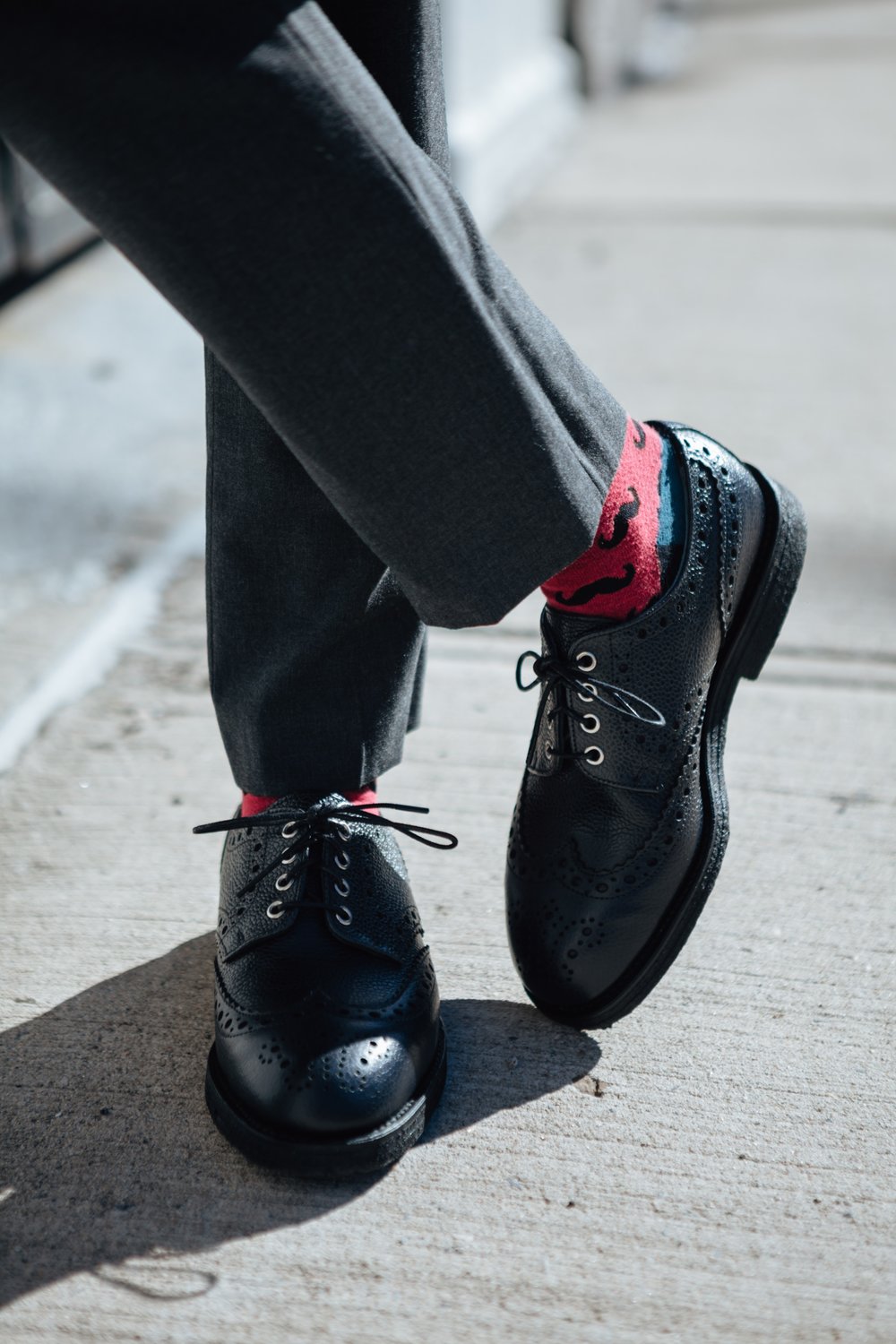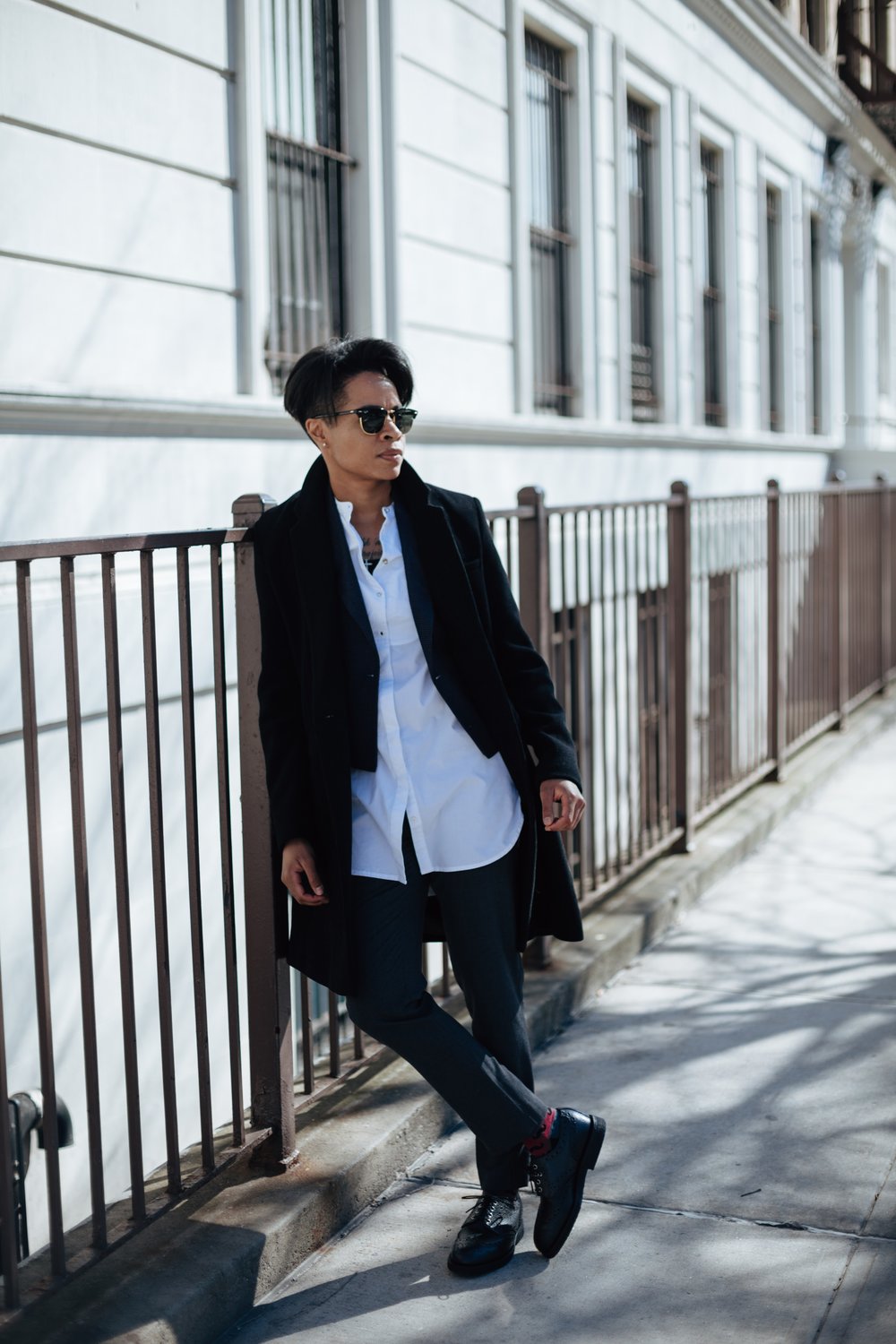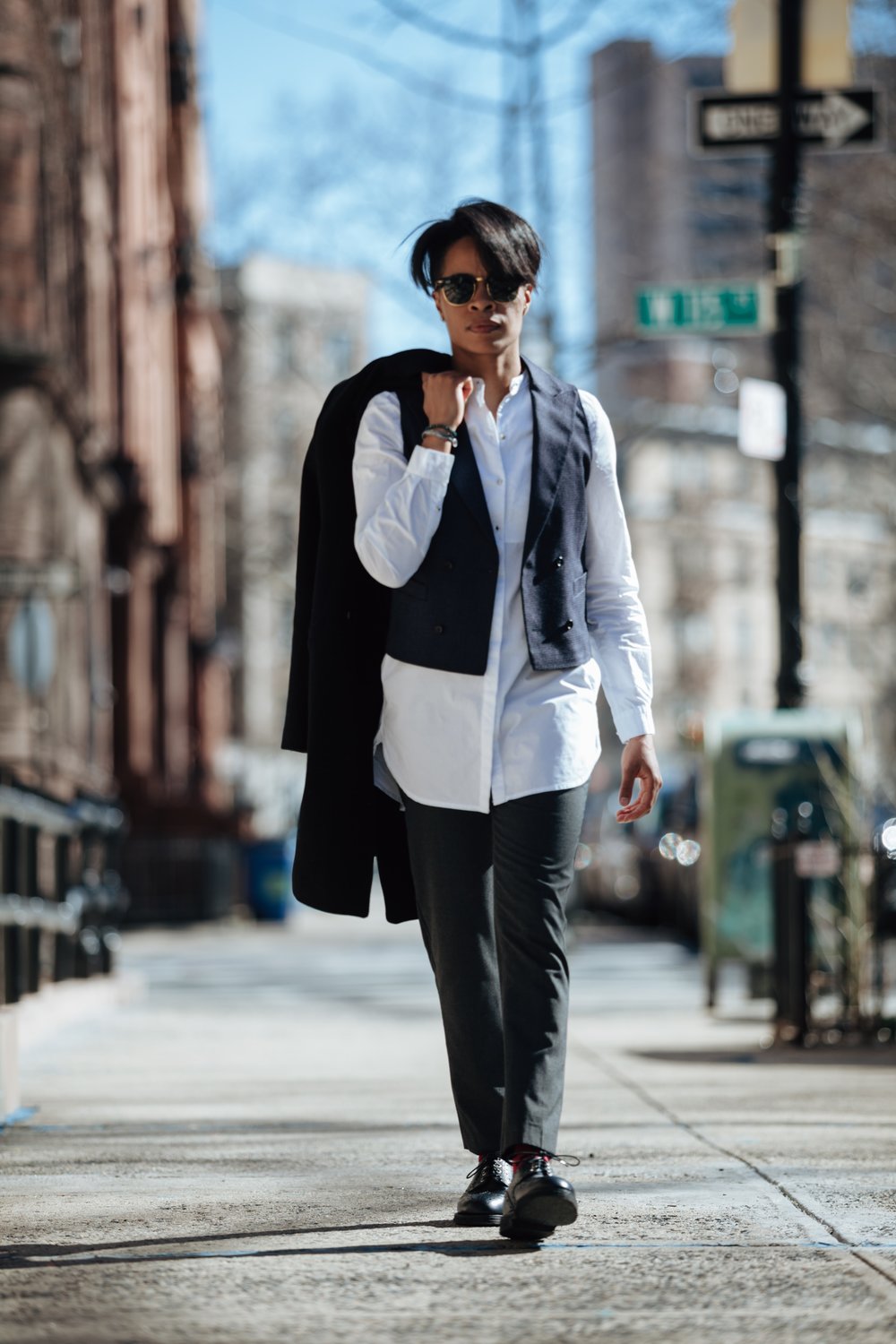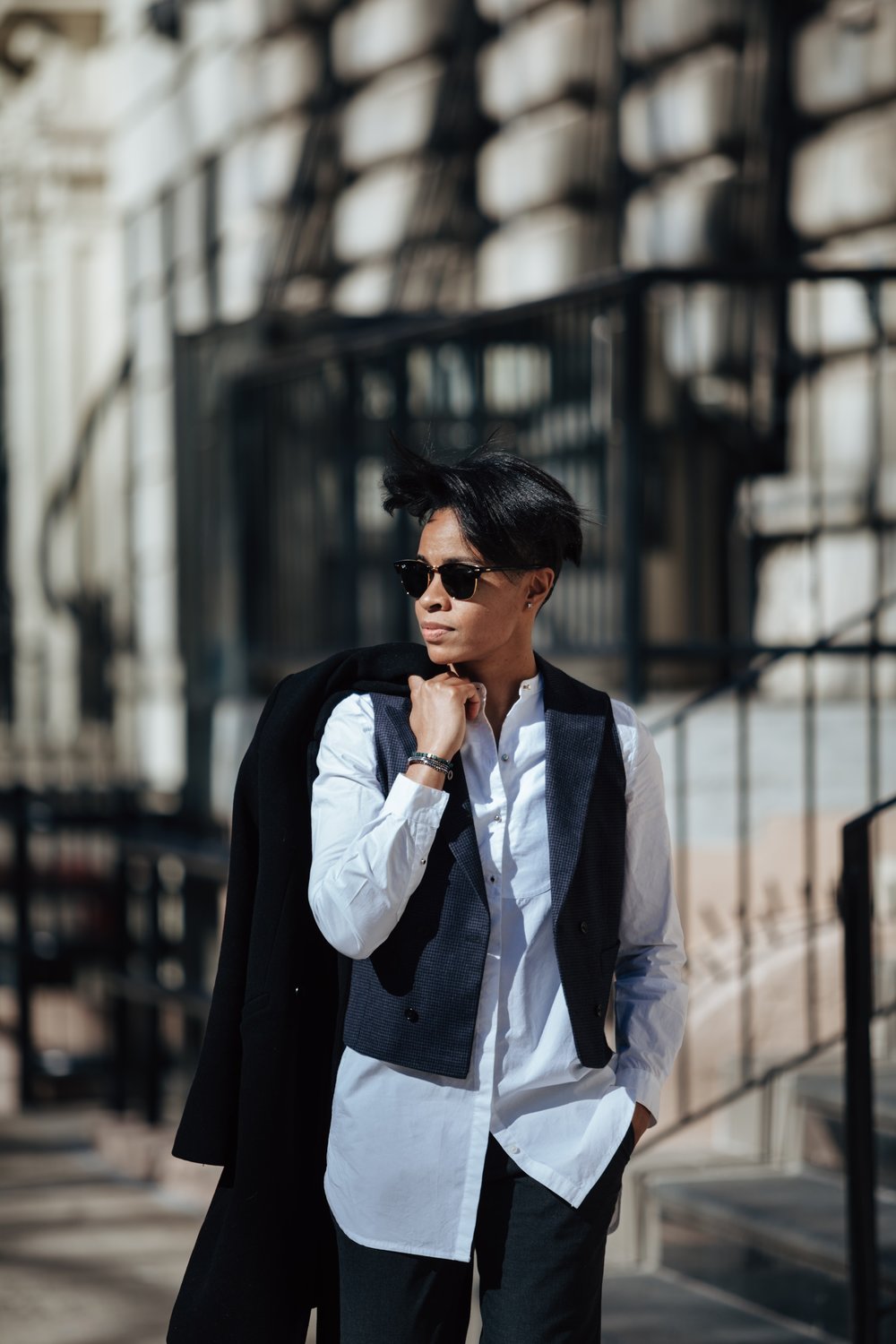 Marilyn Monroe was accurate when she said "Give a girl the right pair of shoes and she can conquer the world." There's nothing like a great pair of shoes to complete an outfit.
When I was younger and dressed in more urban attire everything had to go perfectly with my Nike's or Air Jordans. A lot has changed since then, like the need to match, but one thing that will never change is that I am a shoe fanatic.
I was super stoked to learn about the J Shoes x Sanders collaboration and even more excited that J Shoes sent me not one but two different pairs. One of the pairs was of course my favorite color black!
The Sanders Charlie Brogue is very versatile shoe, primarily because of the outsole. The outsole is comprised of natural crepe which aids in the lightweight feel of the shoe. I could have easily slipped on a pair of jeans with these shoes, but I opted for trousers instead.
Now let's talk about the deeds to this get up. A purple double breasted bespoke vest, elongated  shirt, and mustache print socks for a little added pop. You all know that I'm all about testing the limits and I think I did just that. A cozy and chic head to toe bold look for a day in my fashionable city.
—
Wearing:
Overcoat Zara | Size Medium | Similar here – Women's • Men's
Vest The Tailory NYC | Size Custom
Shirt French Connection | Size Medium | Shop here
Trousers Topman | Size 30 | Shop here
Shades Ray Ban | One Size | Shop here
Jewelry Jonas Studio | Size Custom | Shop here
Socks Ties.com | Size 7-9
Brogues J Shoes x Sanders | Size 7 | Shop here