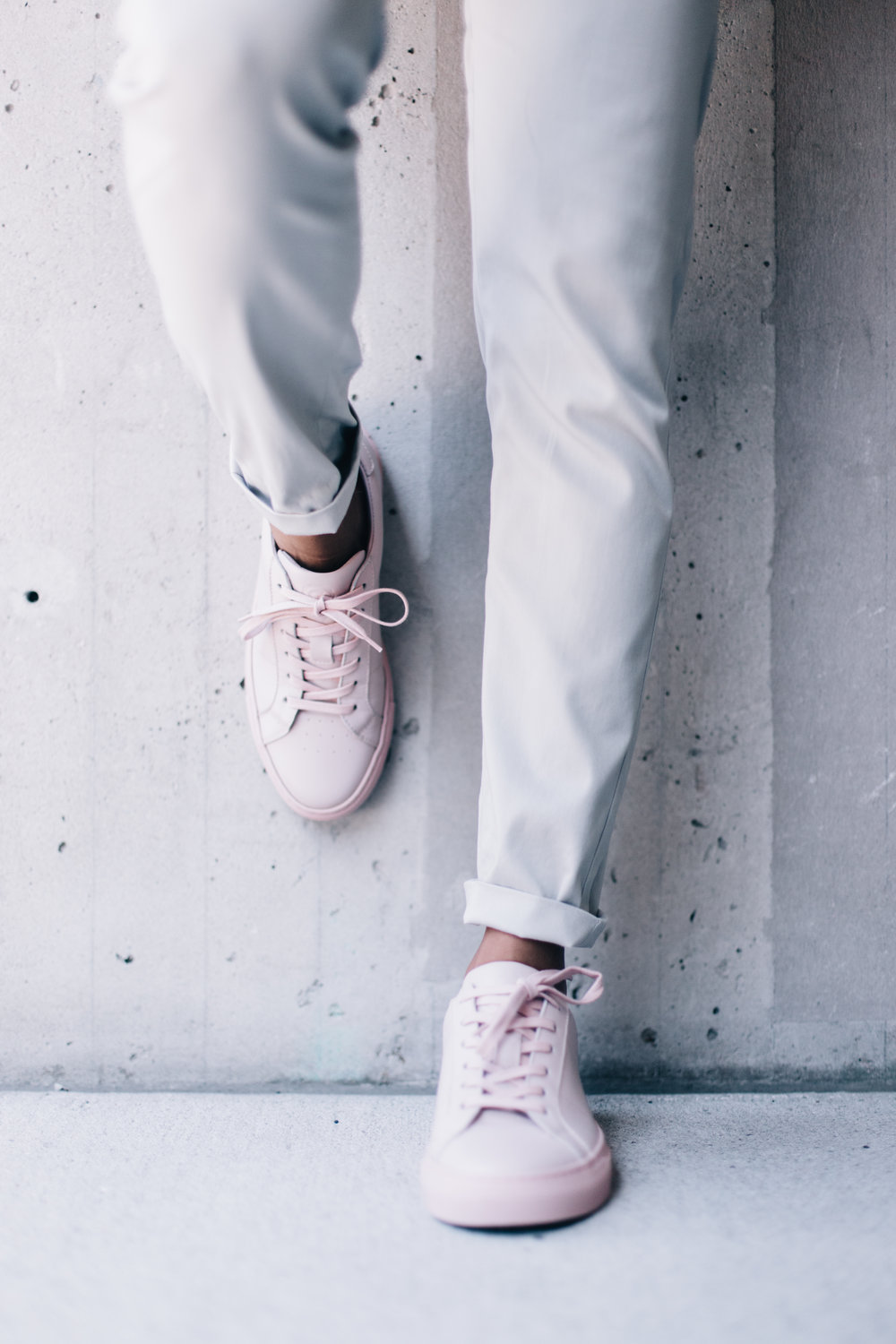 Casual, sporty, chic… They are all just adjectives, right? Wrong! They are now the name of the game in the fashion world.
Athleisure was always my thing growing up. I mean, really is it a shock? I was a basketball player since I could say basketball. Jeans and sneakers, sweats and athletic slippers, oversized hoodies and jeans. The things that are now 'trendy' and defined as Athleisure have always existed, we just didn't have a word for it back then.
Here's what is new for us 80s babies… the Athleisure look has gone MONO. Monochromatic waves started hitting about 3 years ago when the infamous Nike Air Yeezy 2 hit the market in the "Red October" colorway. Moderate to high end brands quickly jumped on the red trend bandwagon, introducing an overflow of their sneakers options. What quickly followed "the red craze" of all things monochromatic. And for the first time, I can honestly say this isn't a trend that I'm mad at!
I have a few mono sneakers, all white and all black, but the Greats Royale in Blush Mono are by far my favorite!
Sleek and clean, this luxe premium leather sneaker is not limited to just the gym. The Royale is great for all occasions, from streetwear, to the office, in jeans or a suit, brunch and even for a date night. They are perfect!
Don't believe me… Here's a test… The next time you walk down the street count how many people are wearing either Stan Smith's, Common Projects, or something similar.
I guarantee you'll see just why we all are loving this latest fad!
—
Wearing:
Shirt H&M | Size X-Small | Shop here
Trousers Topman | Size 30 | Shop here
Shades Ray Ban | One Size | Shop here
Watch Daniel Wellington | One Size | Shop here
Sneakers Greats | Size 8 | Shop here
—
Photographed by Kim Geronimo
Camera Canon 5D Mark III