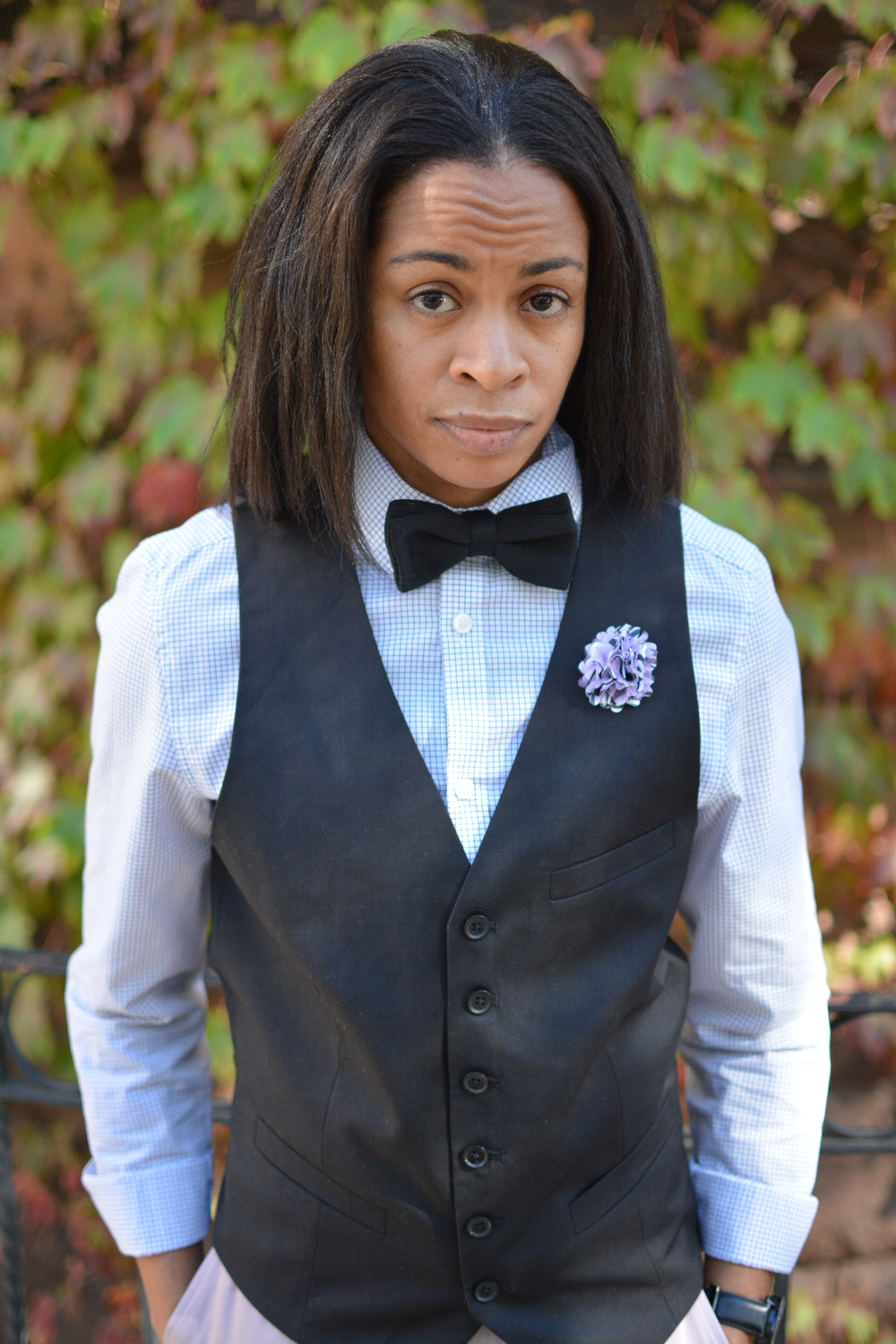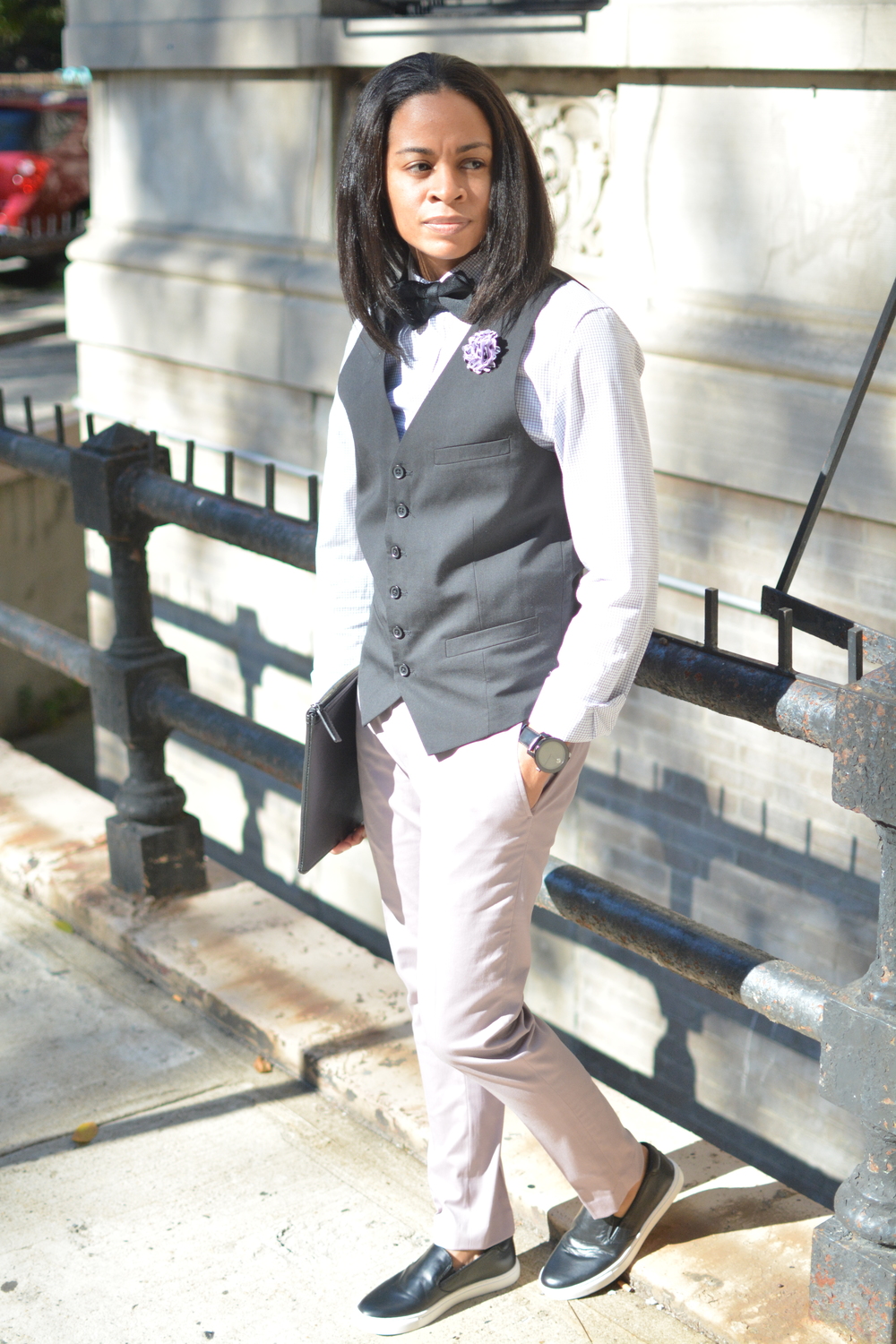 Vest (H&M) • Shirt (H&M) • Pants (Topman) • Slip-Ons (Kenneth Cole) • Lapel Pin (Harrison Blake Apparel) • Bow-tie (H&M) • Watch (Movado) • Pouch (Banana Republic)
I spent every summer up until Sophomore year of college in Detroit, MI, home of Motown. It's my fathers hometown so it holds a special place in my heart. So when I came across this Harrison Blake Lapel Pin, named 'Motown' I knew I had to have it.
My dad has always been a big fan of mine. Really both of my parents. It's a little embarrassing, but I wouldn't trade them for the world. So it was a no brainer when I came across this lapel pin. I was sold by the name alone. Just so much history in Motown.
This 'Motown' lapel pin was a perfect fit for these lilac ultra skinny trousers by Topman. I kept the look pretty simple and basic. I never like to go overboard with prints, so I went with this solid black vest over the tiny checkered shirt. Lastly, I chose these chic, but cool slip-on sneakers. The leather was a perfect way to elevate the look.