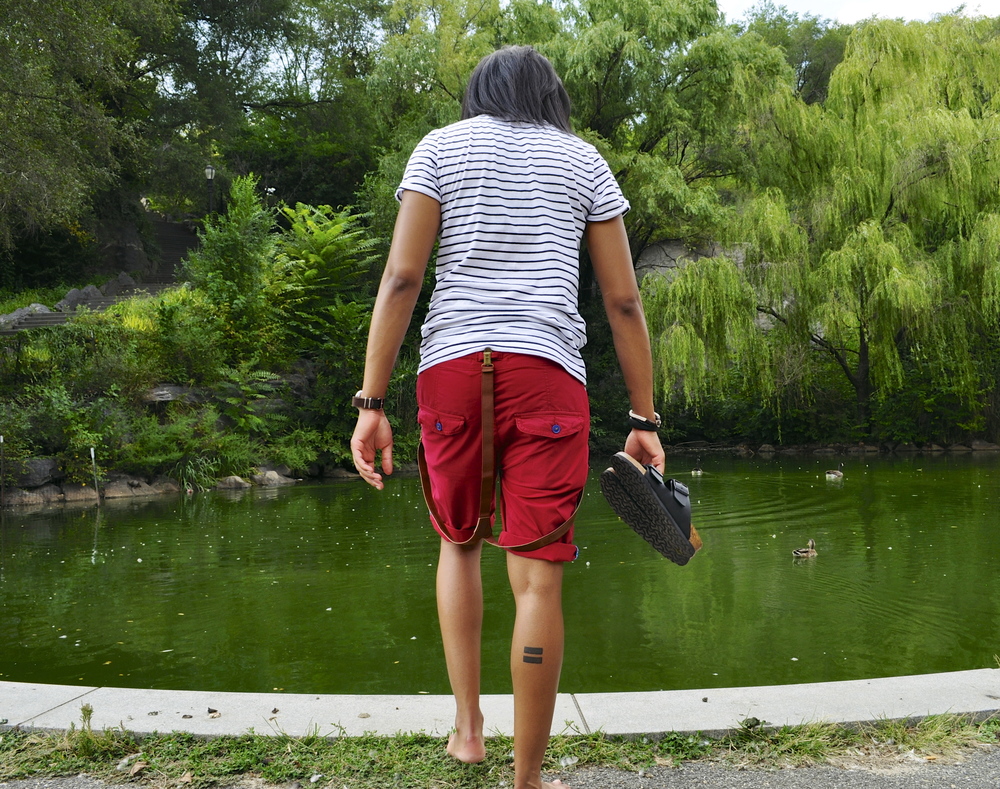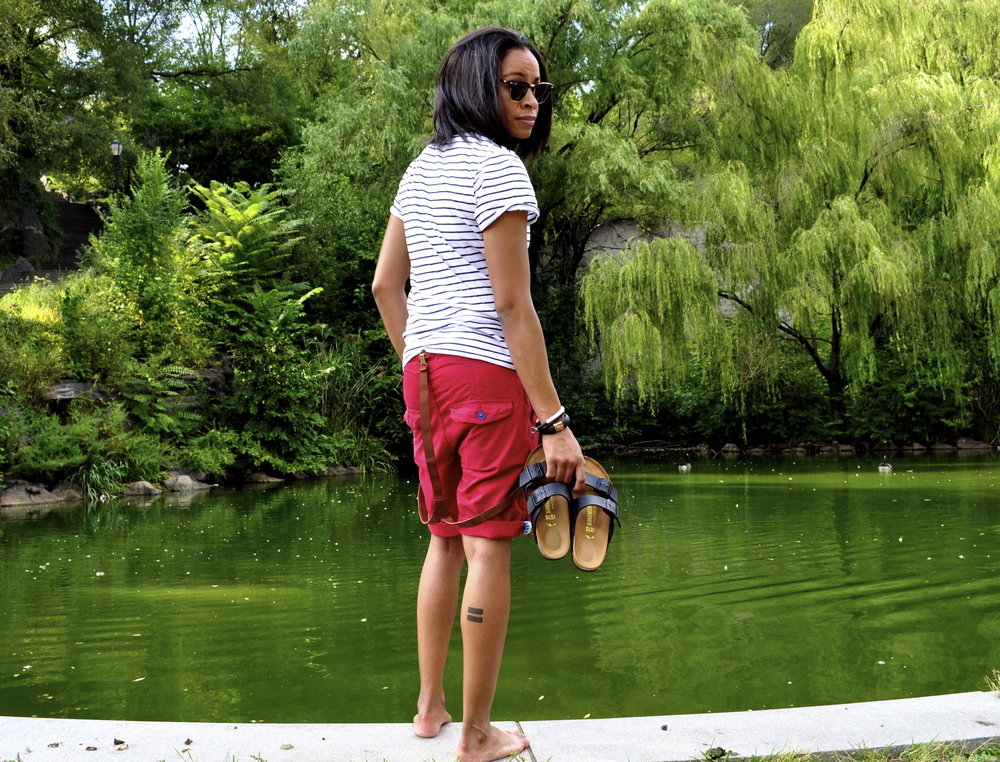 Tee (H&M) • Sandals (Birkenstock) • Clubmaster Shades (Ray-Ban) • Watch (Timex) • Watch Strap (JCrew) • Fuelband Rose Gold SE (Nike) • Bracelets (ASOS)
There are so many hidden gems in the city. Not too far from my house is one of them. Who would have ever thought there'd be a waterfall in NYC. Morningside Park has a lily pond full of birds, geese, and turtles all swimming around and slapping at the water. It's such a unexpected area, but a place that we are lucky to have. 
Weekend attire : I love suits and ties, but most weekends I'm all about keeping it simple. Plus the sun is still out. Remember suspenders can be worn casually to compliment an outfit.
For all of you park goers, head up to Morningside Park near 114th street and check out the waterfall and lily pond.