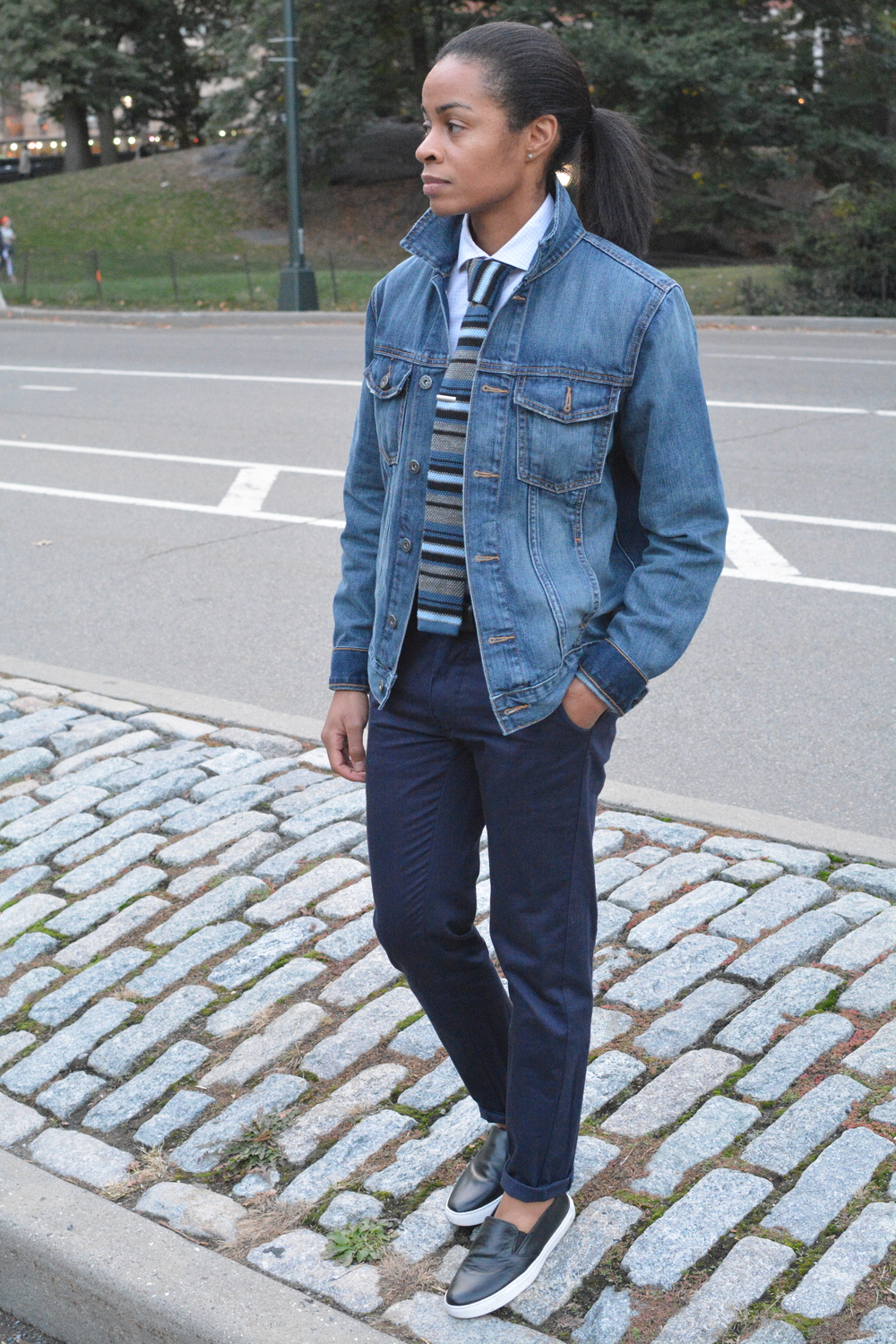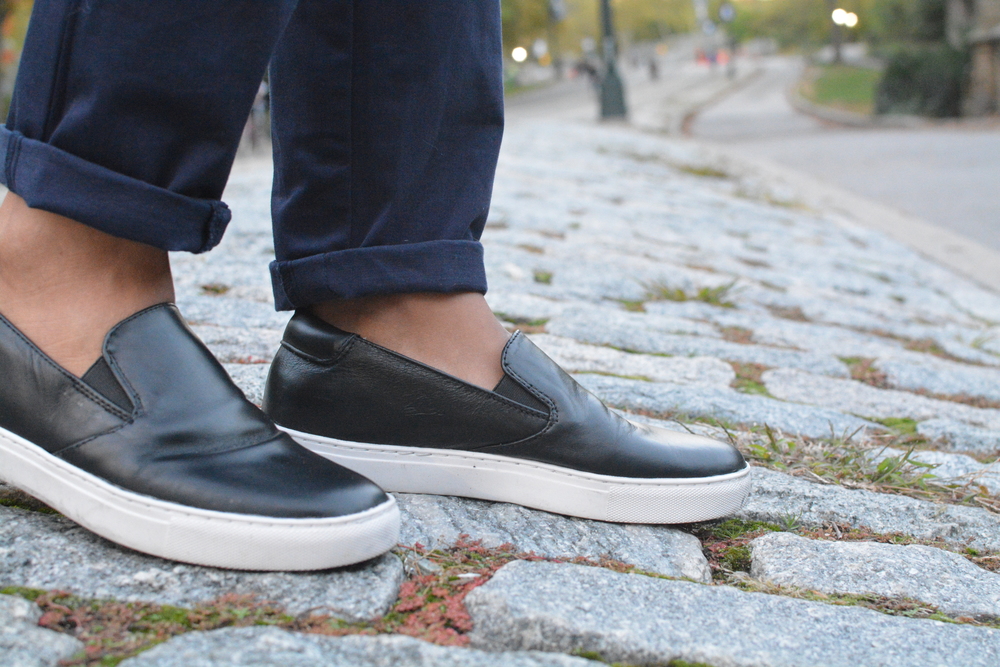 Denim (JCrew) • Shirt (H&M) • Pants (Zara) • Tie (Uniqlo) • Tie Bar (TheTieBar) • Sneakers (Kenneth Cole)
Knit ties are becoming more and more popular. When worn correctly, they are excellent accessories. The great thing about them is that they are not seasonal. Naturally you would think that they should be worn in the fall or winter, but this trendy style has transitioned into the warmer seasons.
Colors for knits are similar to colors for clothing. Darker, muted shades for the winter and bright, vibrants for the spring/summer. Now that doesn't mean that you cannot sneak those brighter colors into patterned knits. Like the one I'm wearing. I loved the shades of blue and gray. Not only did it compliment my outfit but also the weather this day, cloudy skies.
I used the shades of blue from top to bottom for this look. Pulling out every shade of the tie. The light denim jacket, navy blue trousers and black and white slip ons were all a perfect fit.
What do you guys think? Smooth transition?