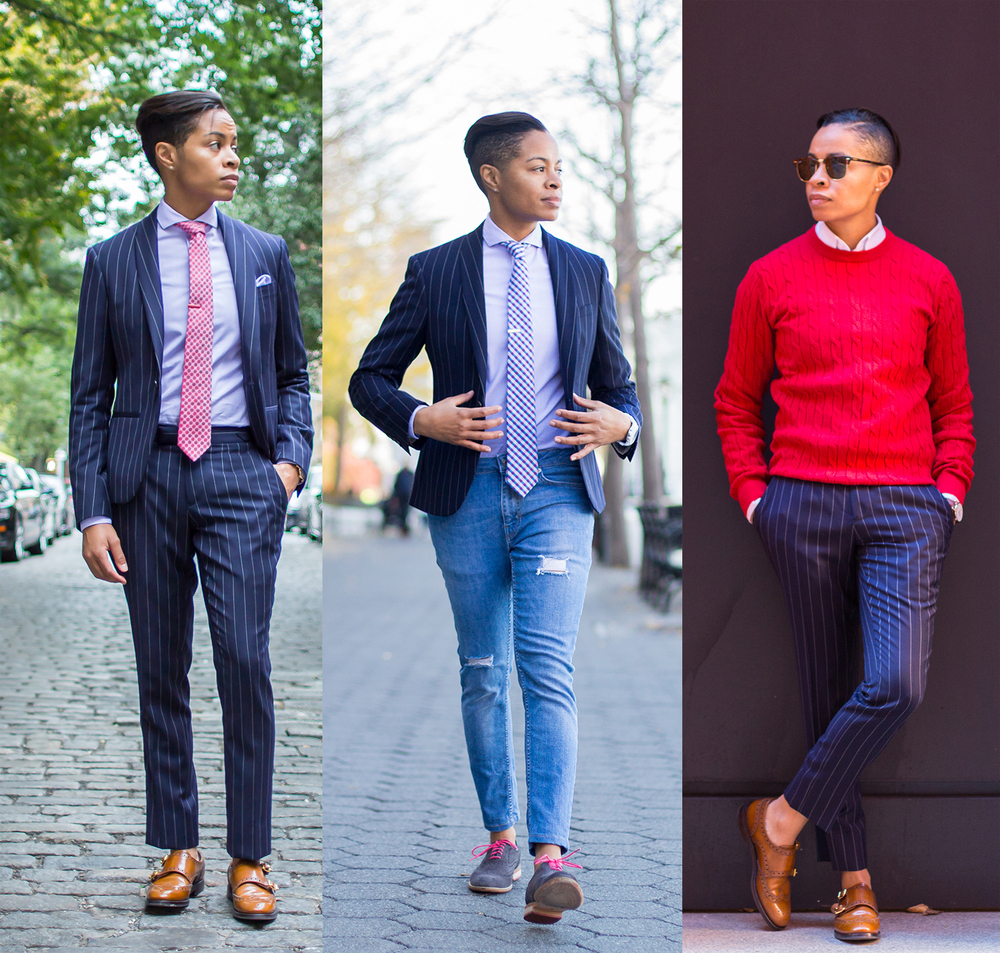 Hey all,
I've been getting a lot of questions about pairing pieces, so I thought why not just create a section based on those questions. I'm calling it, "How To".  Over time I'll include all sorts of topics, anything from how to wear sneakers, jeans, or a suit to style a look multiple ways or even how to mix and match prints and patterns. The topics are endless. The more you ask the more I will try to share and hopefully inspire.
I cannot get enough of this pinstripe suit. I've worn it a handful of times. It is just so versatile. Pinstripes can be difficult, but here are a few tips to help you style your look.
1) Pinstripe Suit : The suit is bold all by itself. Keep your shirt solid, but pair it with a patterned tie. Checks or Polka Dots are your best options.
2) Pinstripe Blazer : The blazer can be worn multiple ways. If it's a black pinstripe blazer, I'd pair it with black, gray or even white pants. Jeans or pants are also great with the blazer.
3) Pinstripe Trouser : The bottoms are a bit easier to play with and can be more fun. It's all about creativity. I kept it pretty simple above with a cable knit sweater and button up, but here are a few more options.  a) you can also wear it with a button up and leather jacket. b) you can do a button up and a tie.  c) you can do a t-shirt and a jacket.
Don't think that it has to be dressed up because of the print. Play with ideas. Hey even switch out your brogues or dress shoes for slip on sneakers.
Be creative!
Best,
Danielle
#ShesAGent
—
#Sponsored by The Tailory NYC