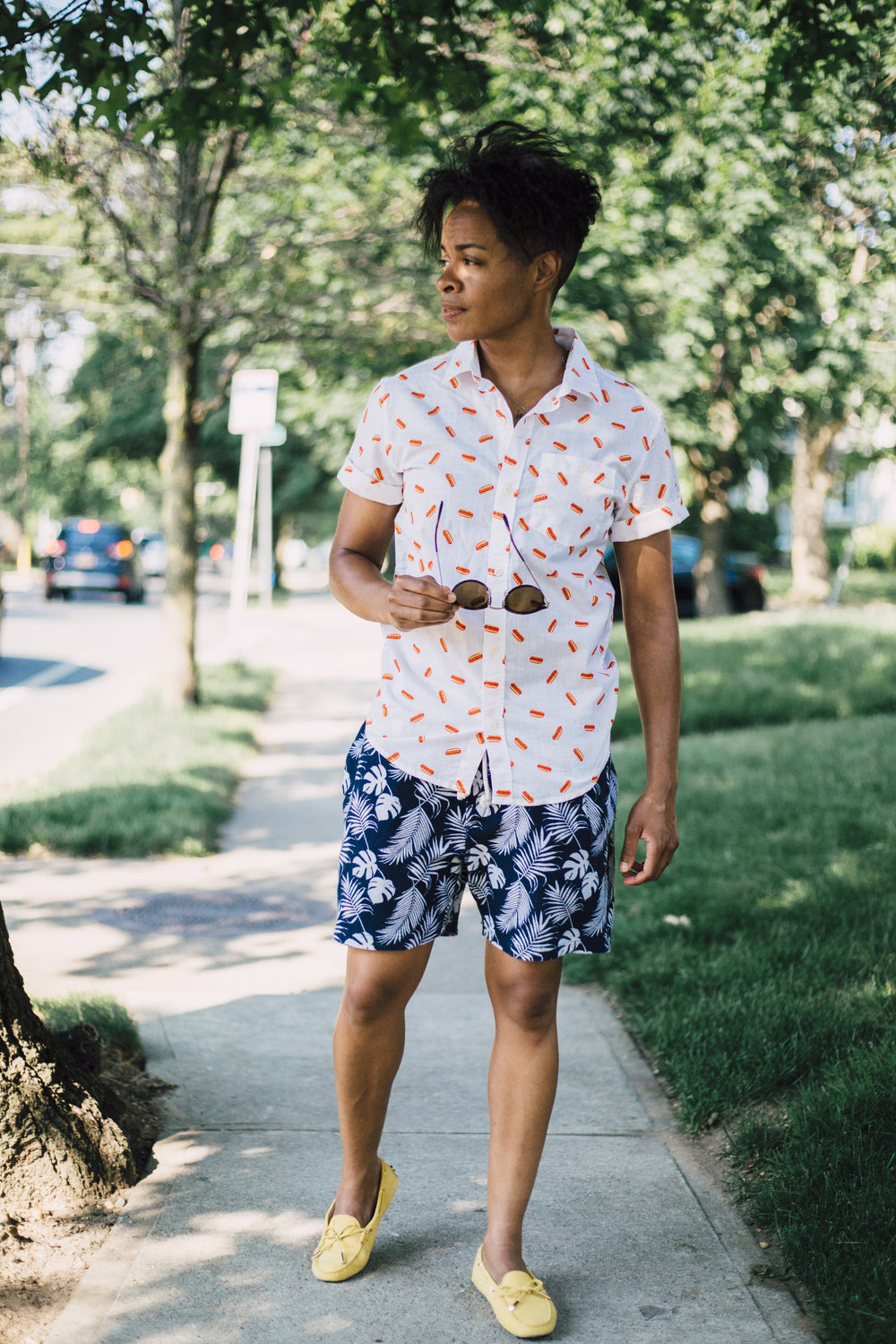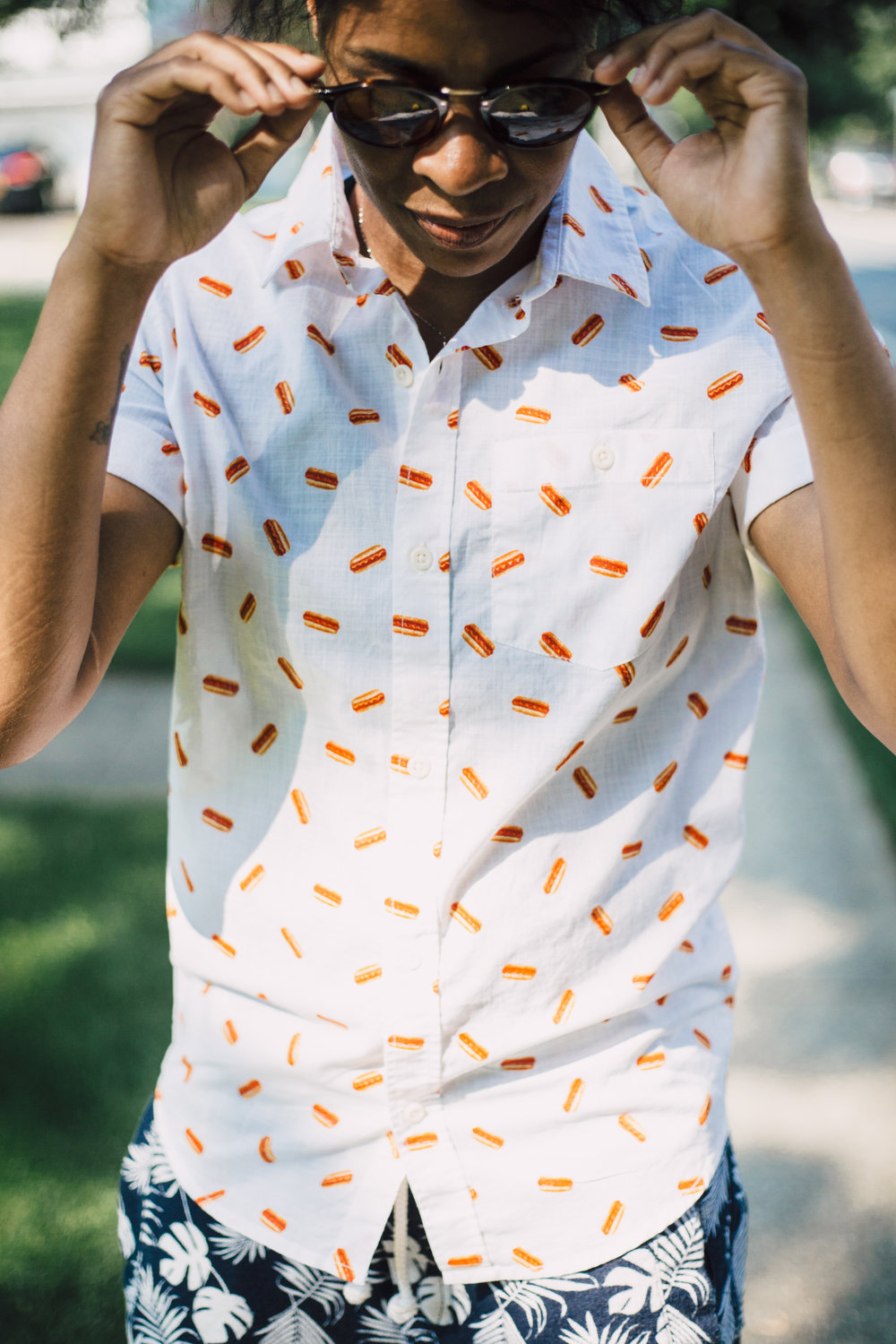 I don't think I could've taken one more cold or rainy spring-like day. Between my asthma and bronchial issues, old and damp days are just not my friend. Plus it's June… come on mother nature, what were you waiting on?
This shirt pretty much represents all of my favorites for the summer season: food, bbq's, and a whole lot of sun! Really, all that's missing are the burgers.
I love a good print, but it's not often that I wear two bold prints together. Summer 2017 may just change all of that. I channeled my inner Scott Disick to kick off my first short and driver look of the summer. A bold, contrasting top and bottom combo top with my vibrant yellow Tod's. You all know that I'm a sucker for Tod's so it was only right to wear those to top the look off.
I can't wait to share more summer looks with you!
Suns out — Legs out!
—
Shirt Boy's Old Navy | Size Large
Shorts Zara| Size Small | Shop here
Shades Persol| One Size | Shop here
Drivers 'Women's' Tods | Size 37 |Shop  here – Women's | Men's