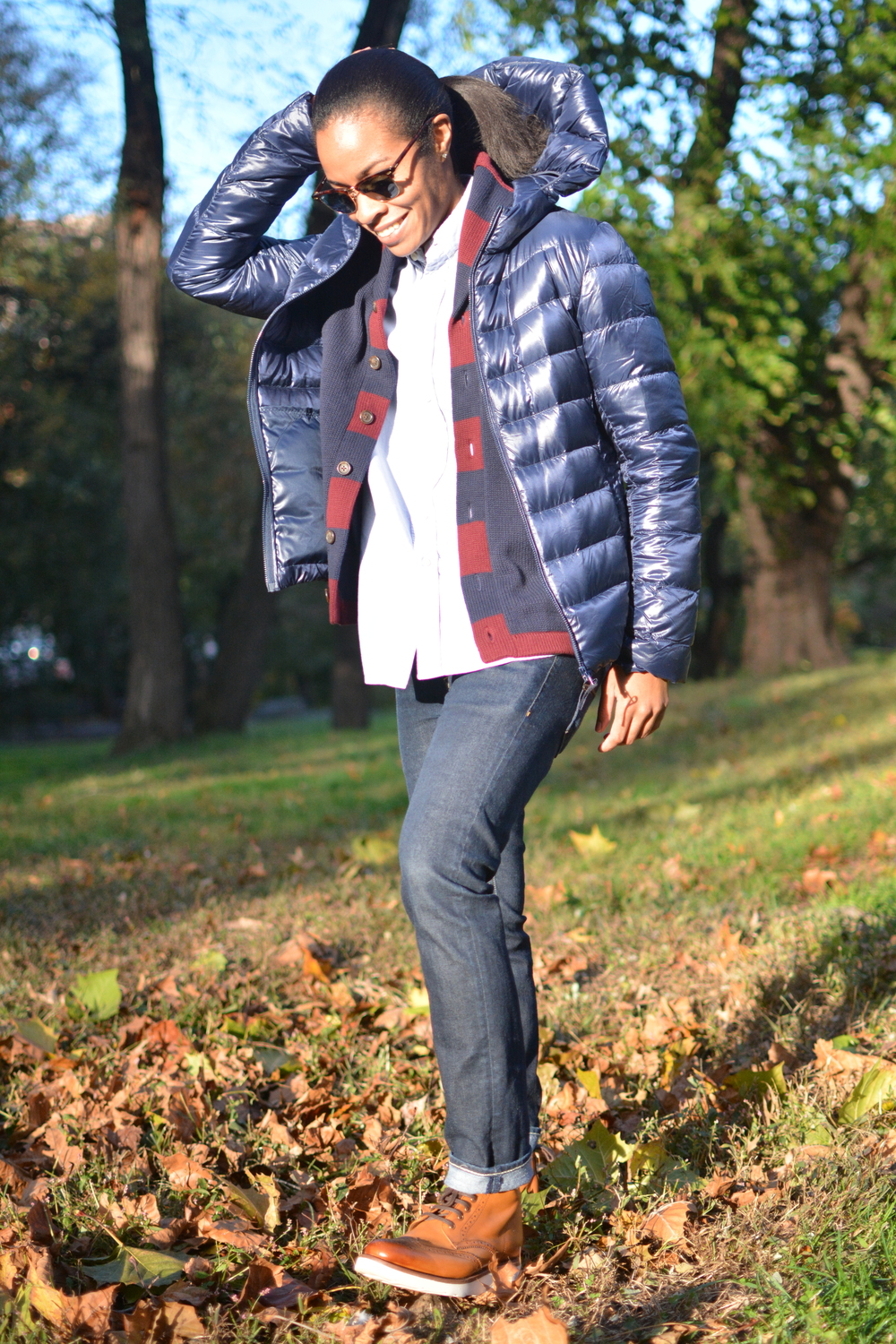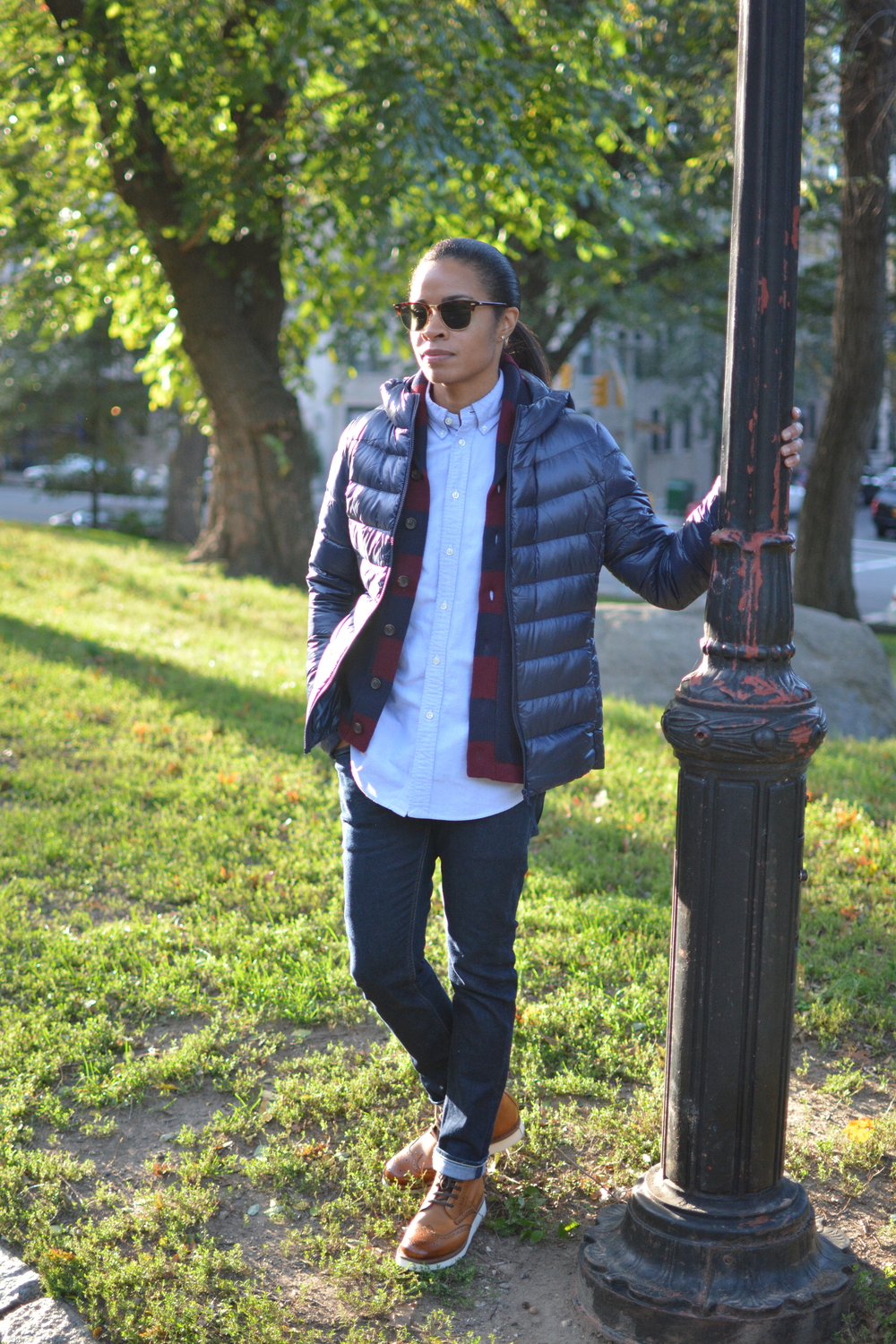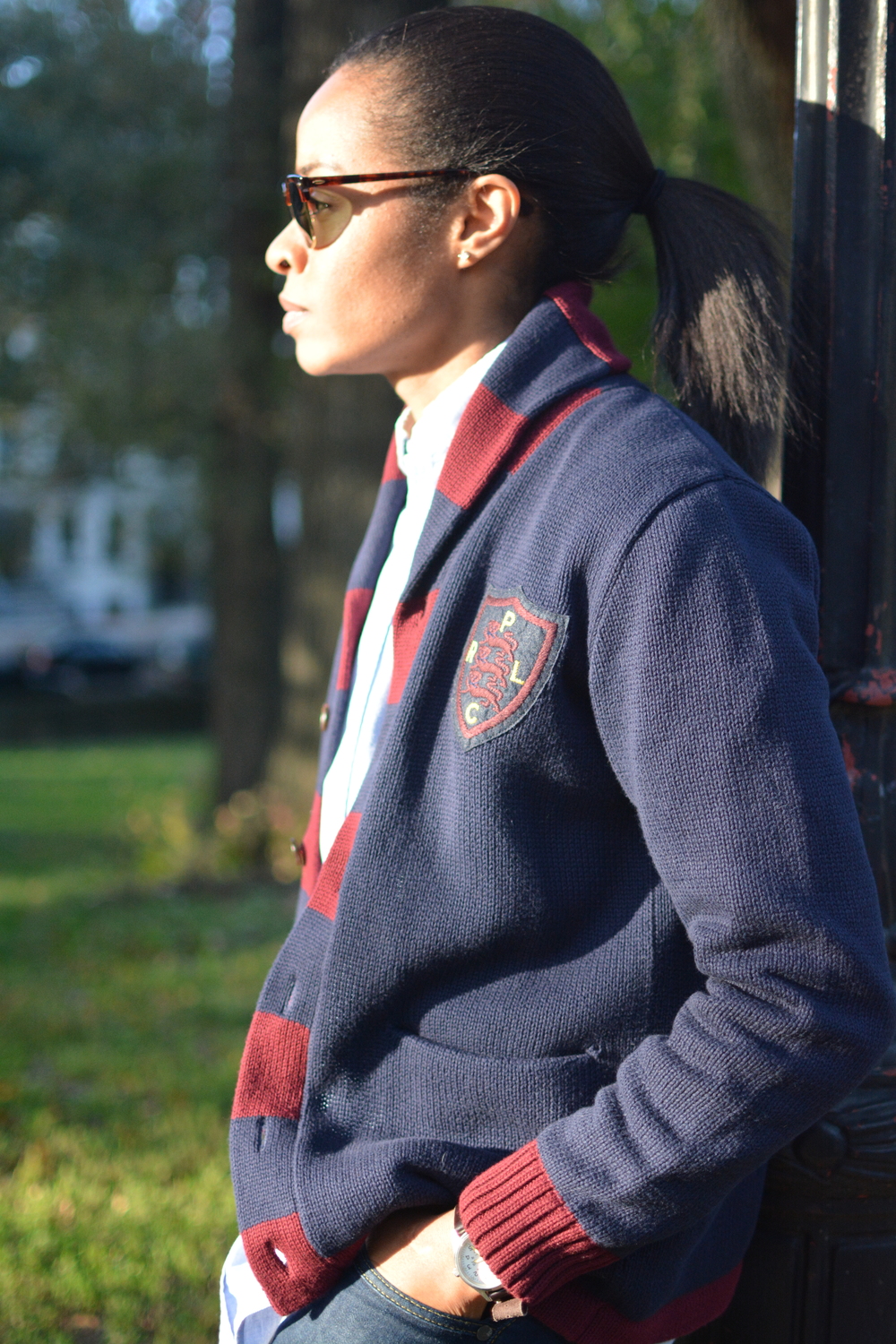 Heat Tech Jacket (Uniqlo) • Shawl Cardigan (RL) • Oxford Shirt (RL) • Denim (G-Star Raw) • Watch (Timex) • Watch Strap (JCrew) • Shades (Ray-Ban) • Boots (Grenson)
Layers, layers, layers. I can't get enough of them. It's a way to tell a different story about yourself. Uniqlo's heat tech jacket makes layering easy and cool.
Uniqlo's heat tech down jackets are light, warm and easy to manage. Uniqlo is constantly evolving their heat tech line. They have made it lighter by eliminating those massive packs of down material, like we see in bucklier coats, and stuffed everything into this thinner fabric. This also allows for the jacket to be warmer. Not only is it warmer and lighter, but easy to travel with. The weather has been so up and down lately. Since each jacket comes with a pouch it's easier to store as the temperature rises throughout the day. And to top it all off, this jacket is only cost 79 bucks. I say that's a steal.
I kept the rest of the look pretty sporty. Ralph Lauren makes edgy shawl cardigans that can be dressed up or down. So I went with more of a rudgy look. Partnering the cardigan, oxford shirt, and my favorite G-Star jeans. The jacket is so versatile that it was easy to pair with the outfit.
What do you guys think?