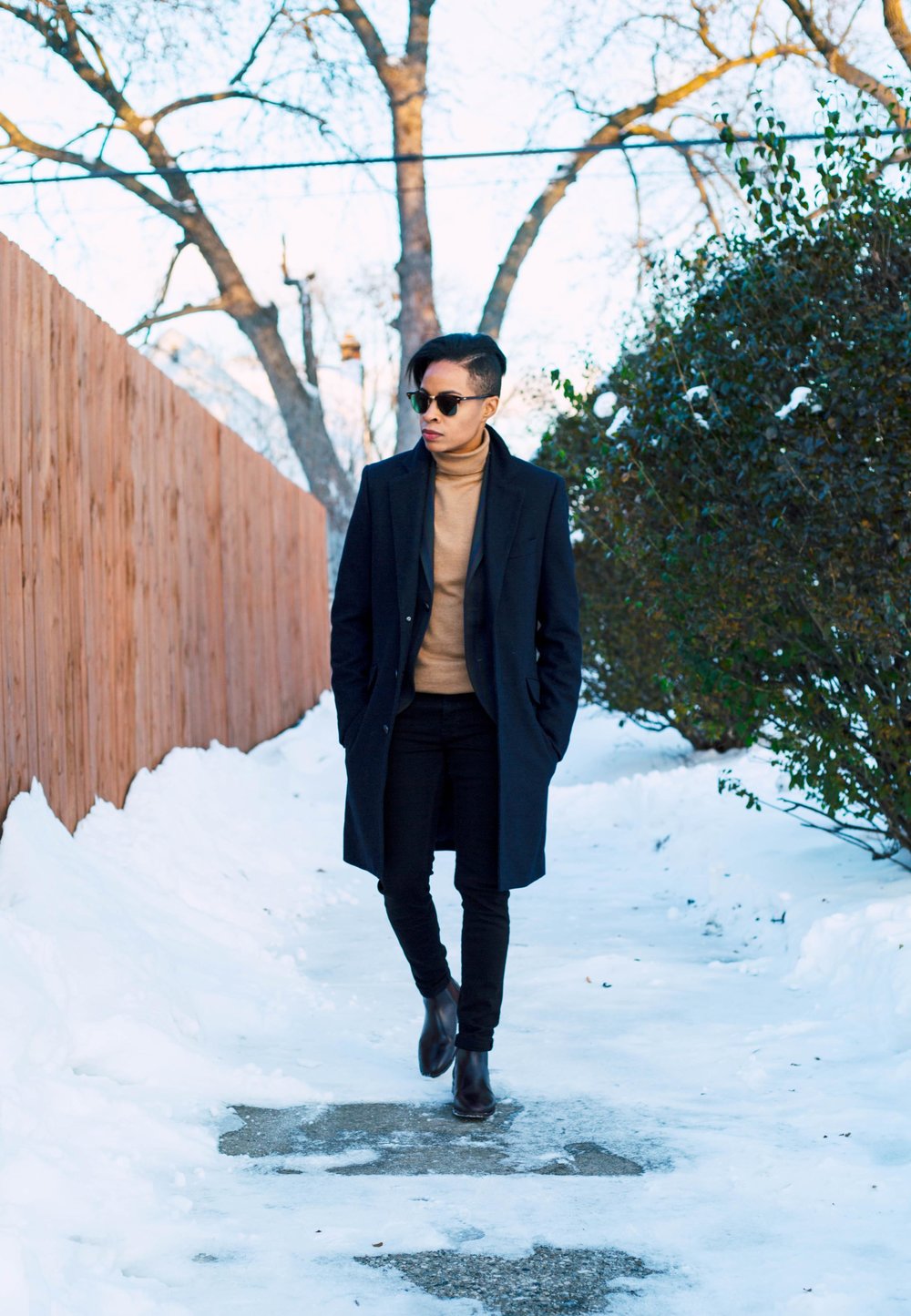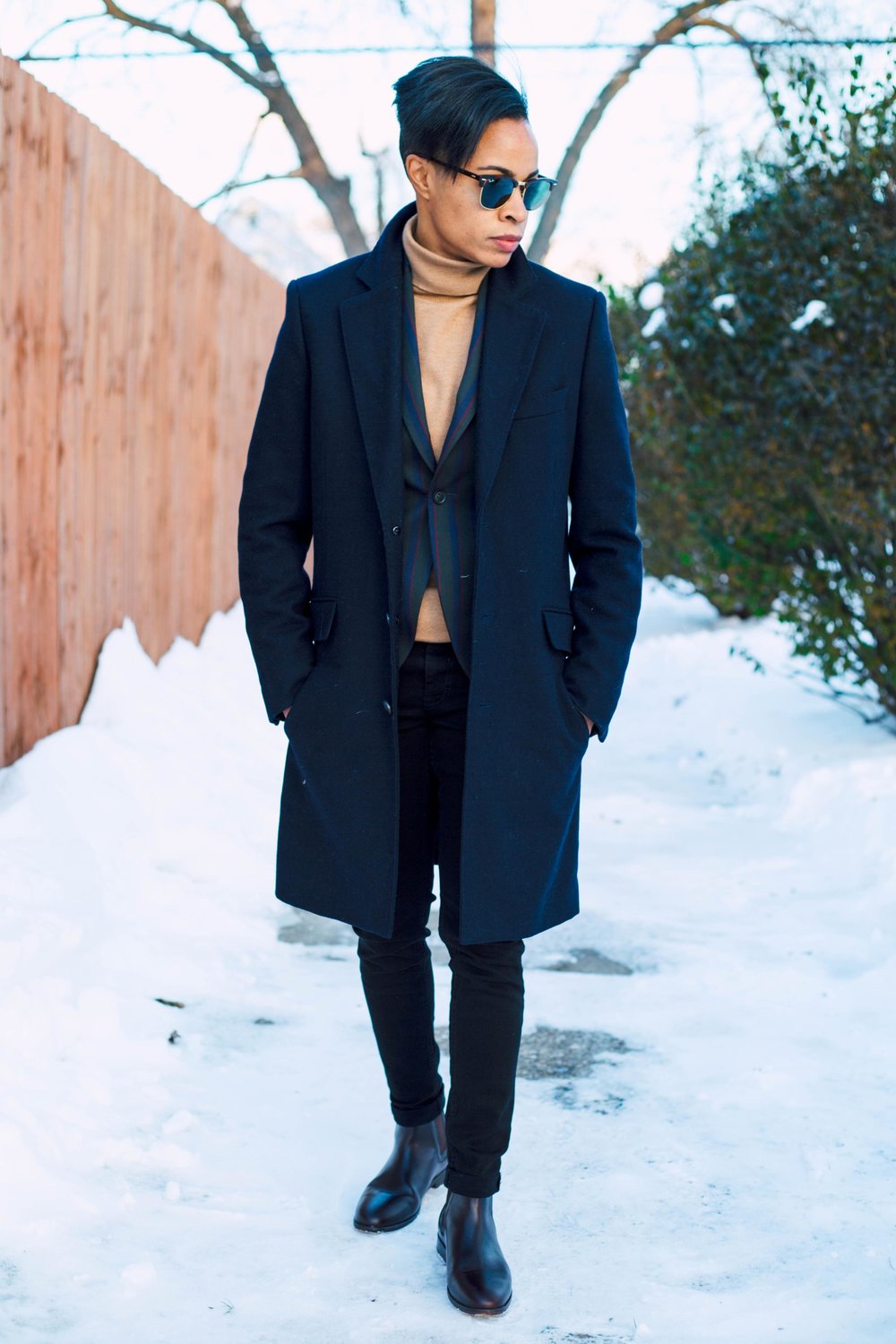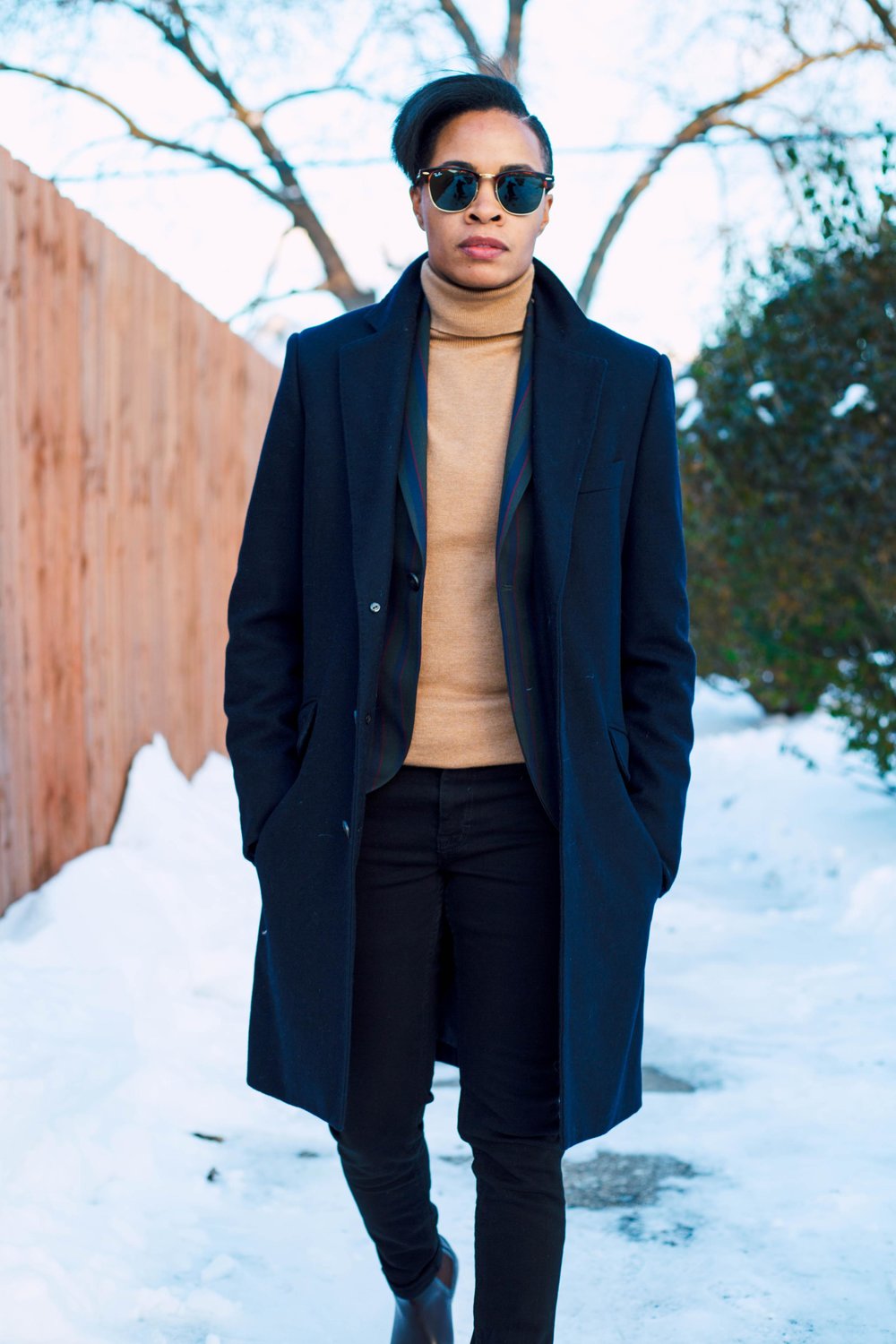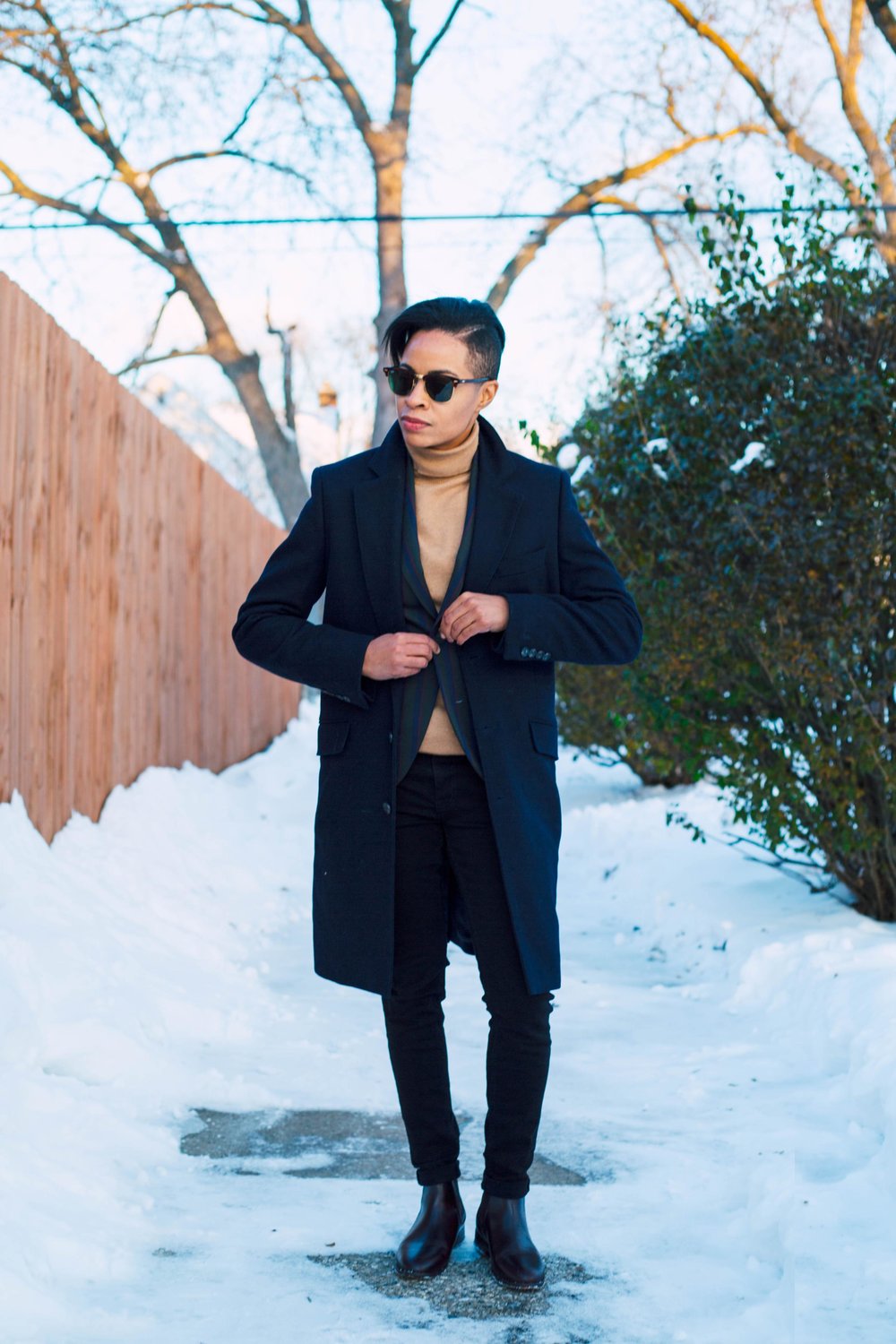 After a dreadful 7 hour delay day in New York's LaGuardia airport we finally to a lowly 5 degree temperature and a mountain of snow.
You know what that means… layers upon layers upon layers!
Today I'm sharing a chic look for a cold day around town. As I mentioned in my last post, the turtleneck is going to be a part of my F/W staple! I hope you don't get tired of seeing me wear them, especially this golden one. There are so many ways to style it!
I paired it with a striped green, navy, and red blazer, black jeans, and chocolate leather chelsea boots. I really liked how the colors complimented each other while playing off of the season. To top it all off, I added a navy blue overcoat. All that was missing was a pair of gloves to match my boots, but there's always next time.
I hope this OOTD helps as you prep for your upcoming holiday Chanukkah and Christmas.
Happy Holidays!
—
Wearing:
Overcoat ASOS | Size X-Small | Shop here
Blazer The Tailory NYC | Size Custom | Shop here
Turtleneck H&M | Size X-Small
Denim French Connection | Size 28 | Shop here
Shades Ray Ban | One Size | Shop here
Watch Daniel Wellington | One Size | Shop here
Chelsea Boots Thursday Boots | Size 7 | Shop Women's • Men's