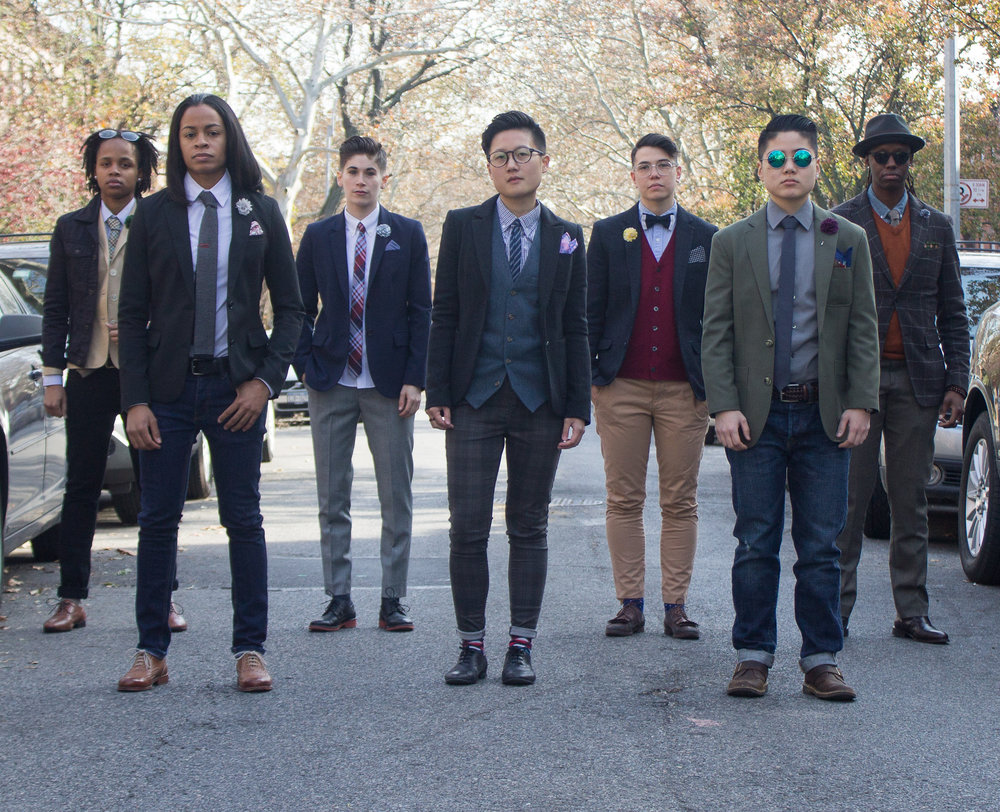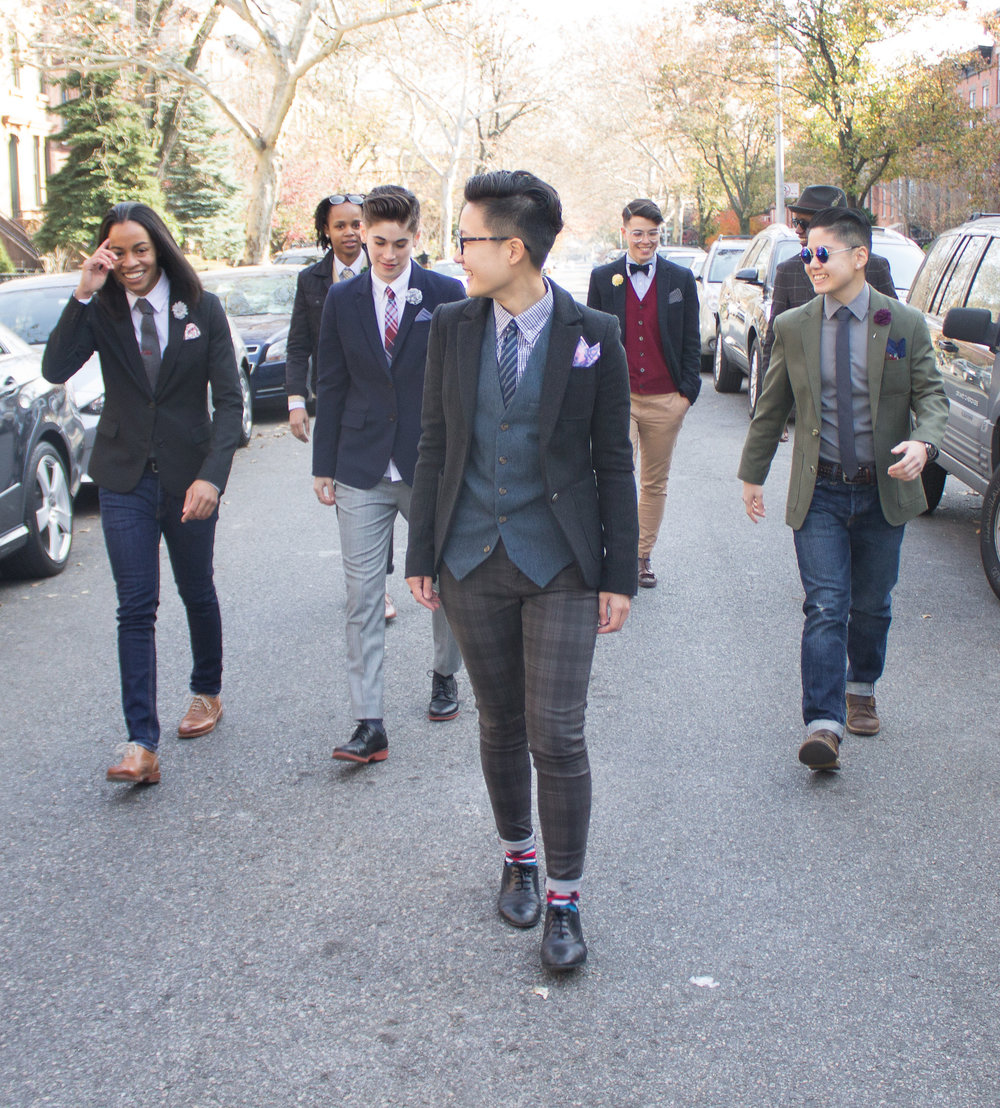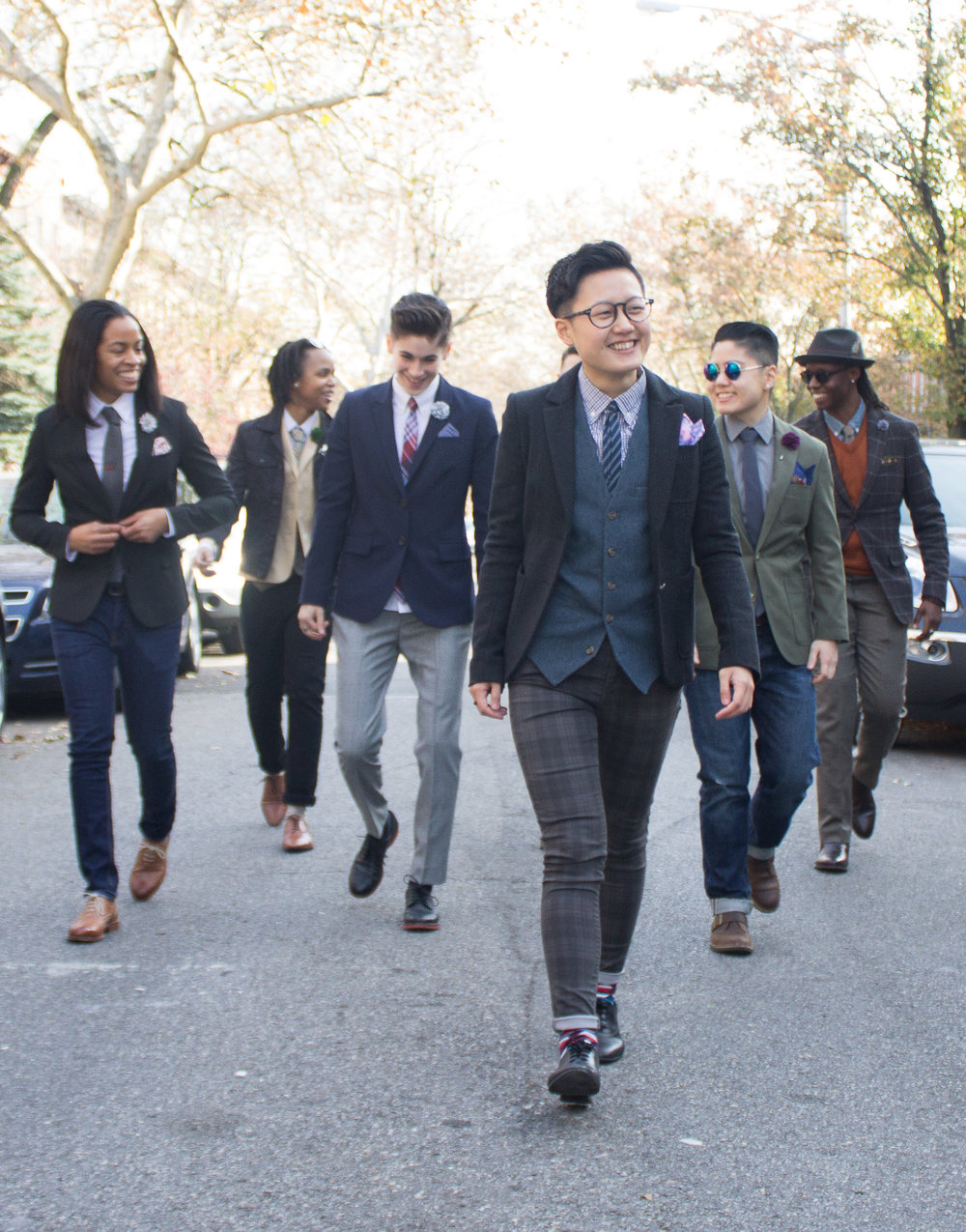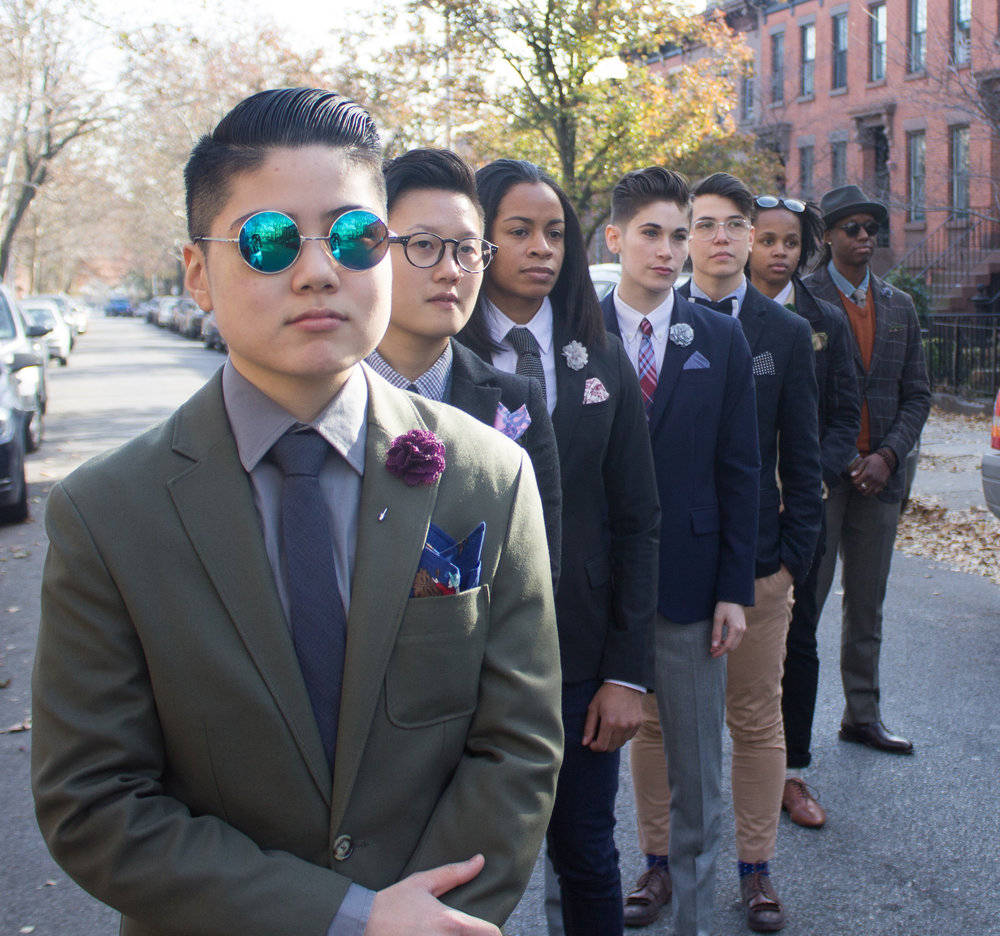 All Lapel Pins (Harrison Blake) • All Pocket Squares (Benjamin Bayle)
I have been so blessed and honored to stand beside these dapper women! We are all lucky that Sara (ADapperChick) created "Dapper Chicks of New York". It allowed for us to come together, spread awareness and grow. This time we are standing for Equality!
We are women infatuated with men's fashion and style. We are not trying to be men or something that we are not. We simply love what we love and enjoy sharing it with the world. For this, we should not be treated or looked at differently.
Often times I am questioned or frowned upon for dressing the way I do and for loving who I love, but I continue to be a strong woman. We live in a challenging world where instead of accepting and learning from one another, we judge! But with these ladies by my side, I will continue to be proud, be dapper, and be me – driven by passion!
#GirlsCan