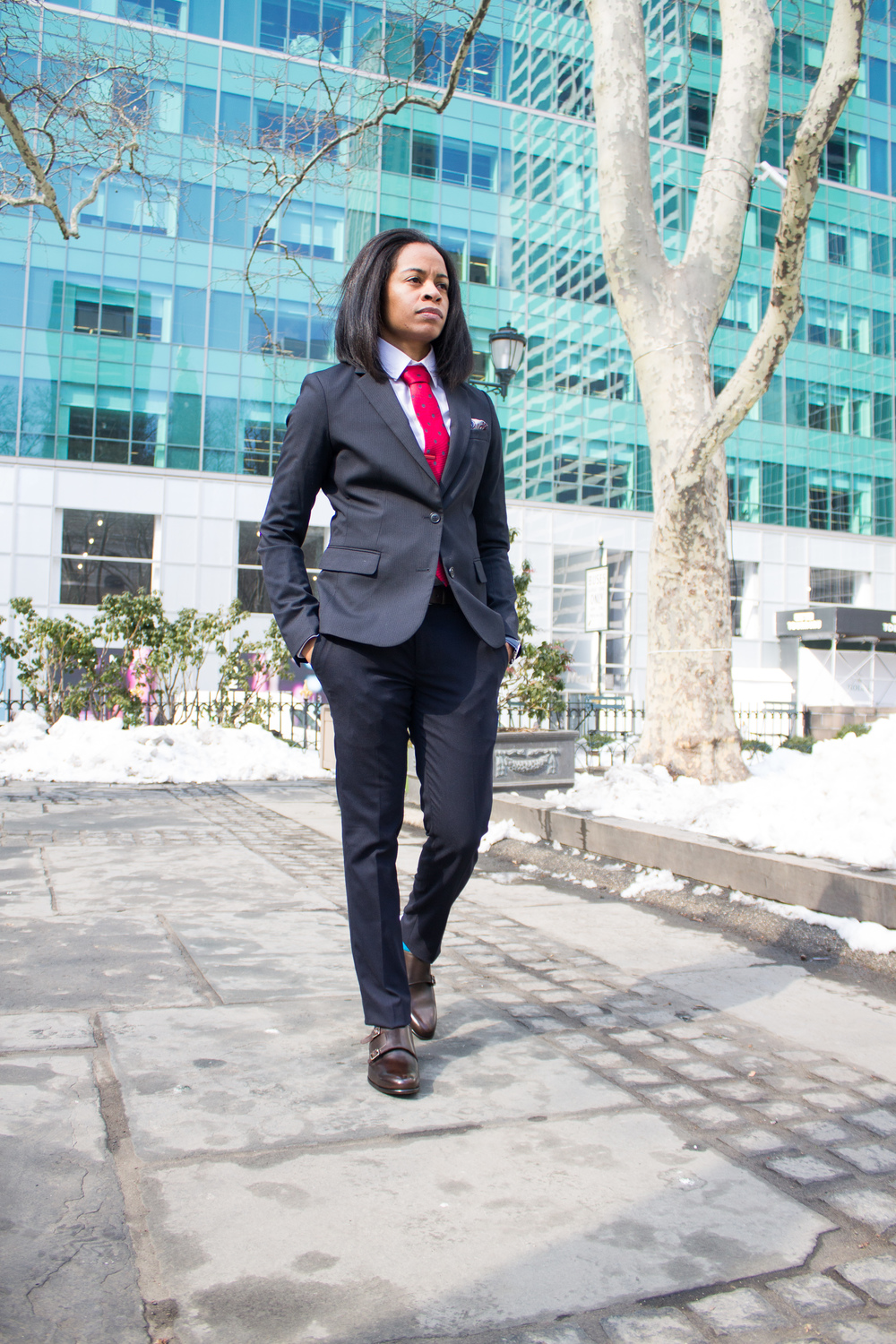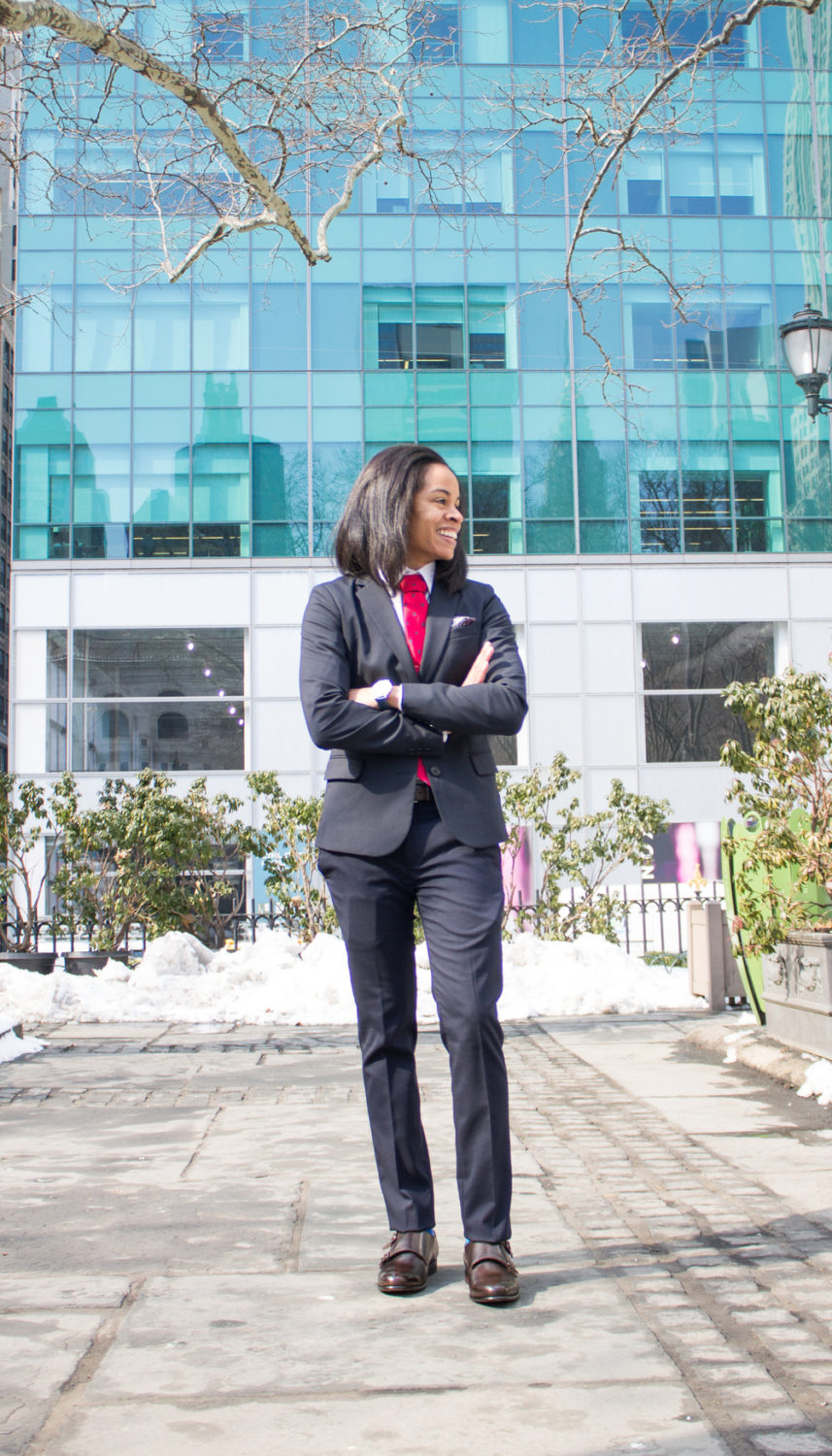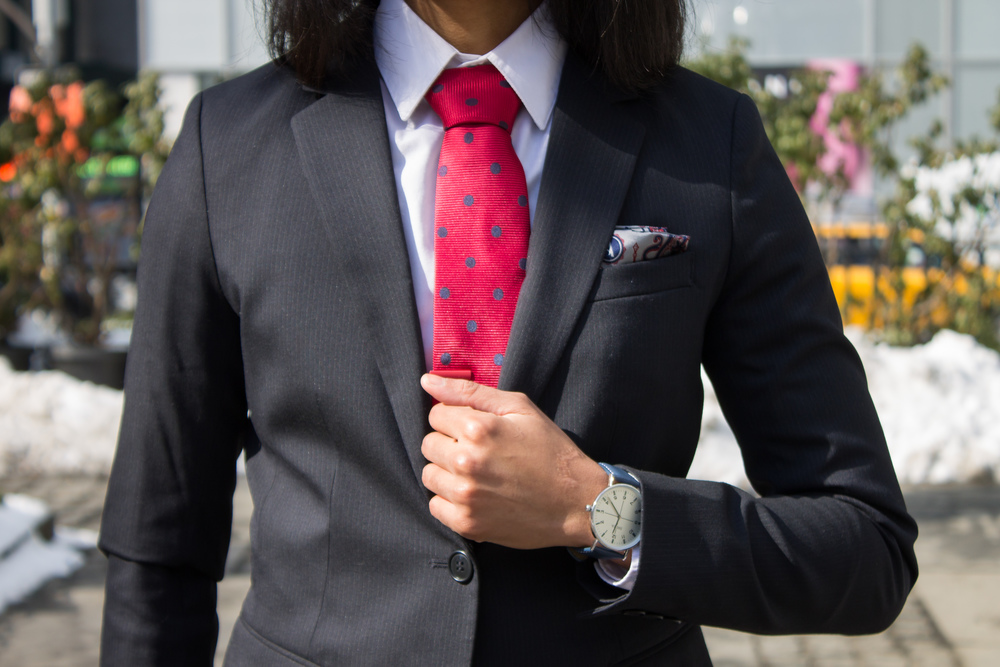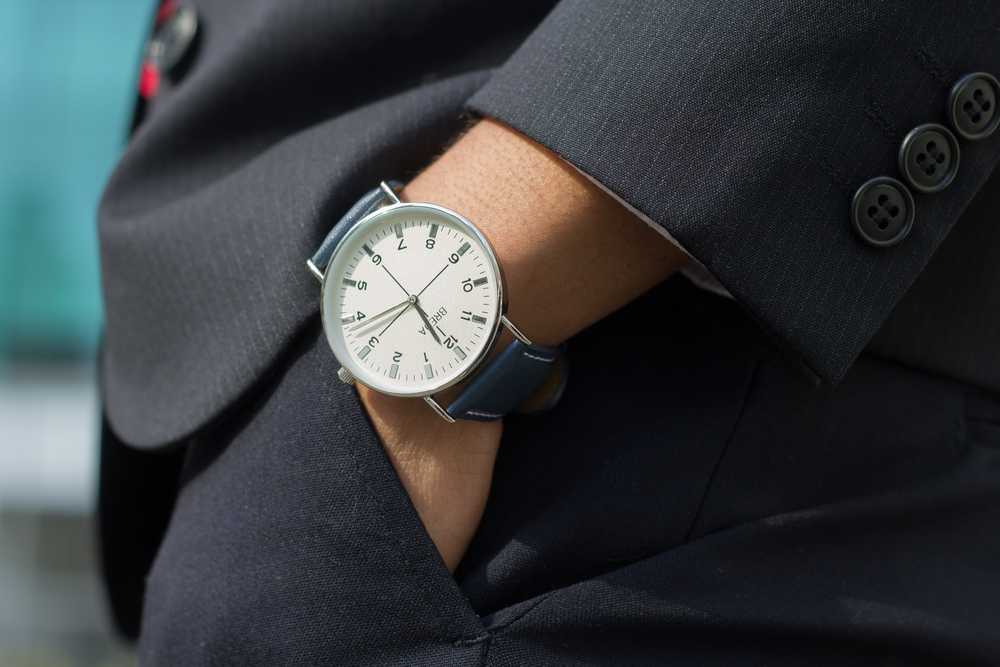 Blazer (Uniqlo) • Shirt (H&M) • Ultra Skinny Pants (Topman) • Tie (The Tie Maker) • Tie Bar (The Tie Bar) • Pocket Square (Arnold Steiner) • Watch (Breda) • Socks (Marcella Custom) • Double Monks (Paul Evans)
Working in Corporate America has its perks, but can be tiring at the same time. Much like our city, business never sleeps but luckily I'm off at 5pm. I work in a casual setting, but that doesn't stop me from dressing like a business woman. I believe that how you present and carry yourself not only tells your story, but speaks volumes. Don't dress for your current situation, dress for your future!
A classic navy suit is a favorite of mine. It's simple and an easy color to pair accessories with. I dressed up this suit with my polka dot tie and silk printed pocket square. I didn't have to do much since the colors transitioned nicely together. And of course the only way to complete the look was with these brown double monks.