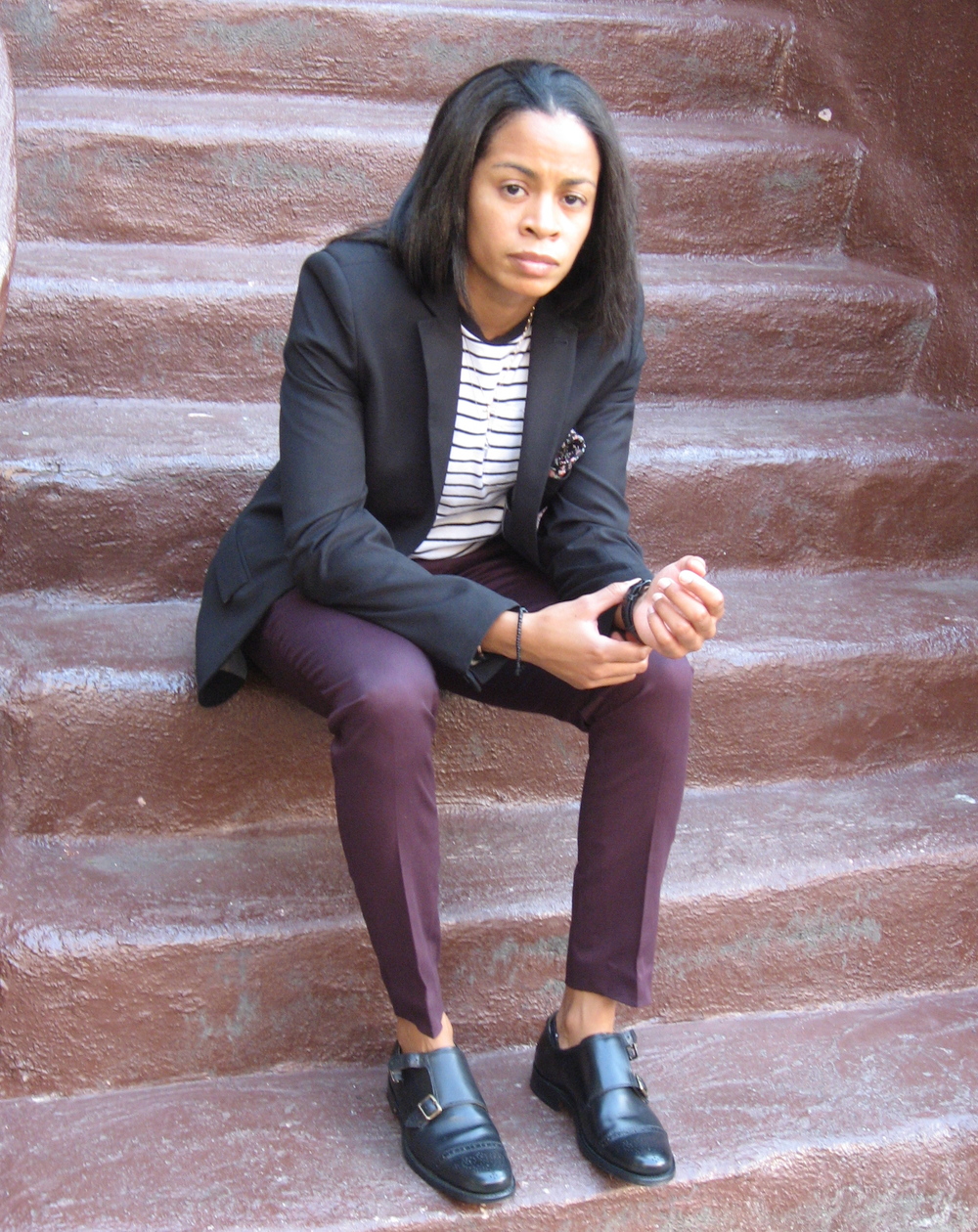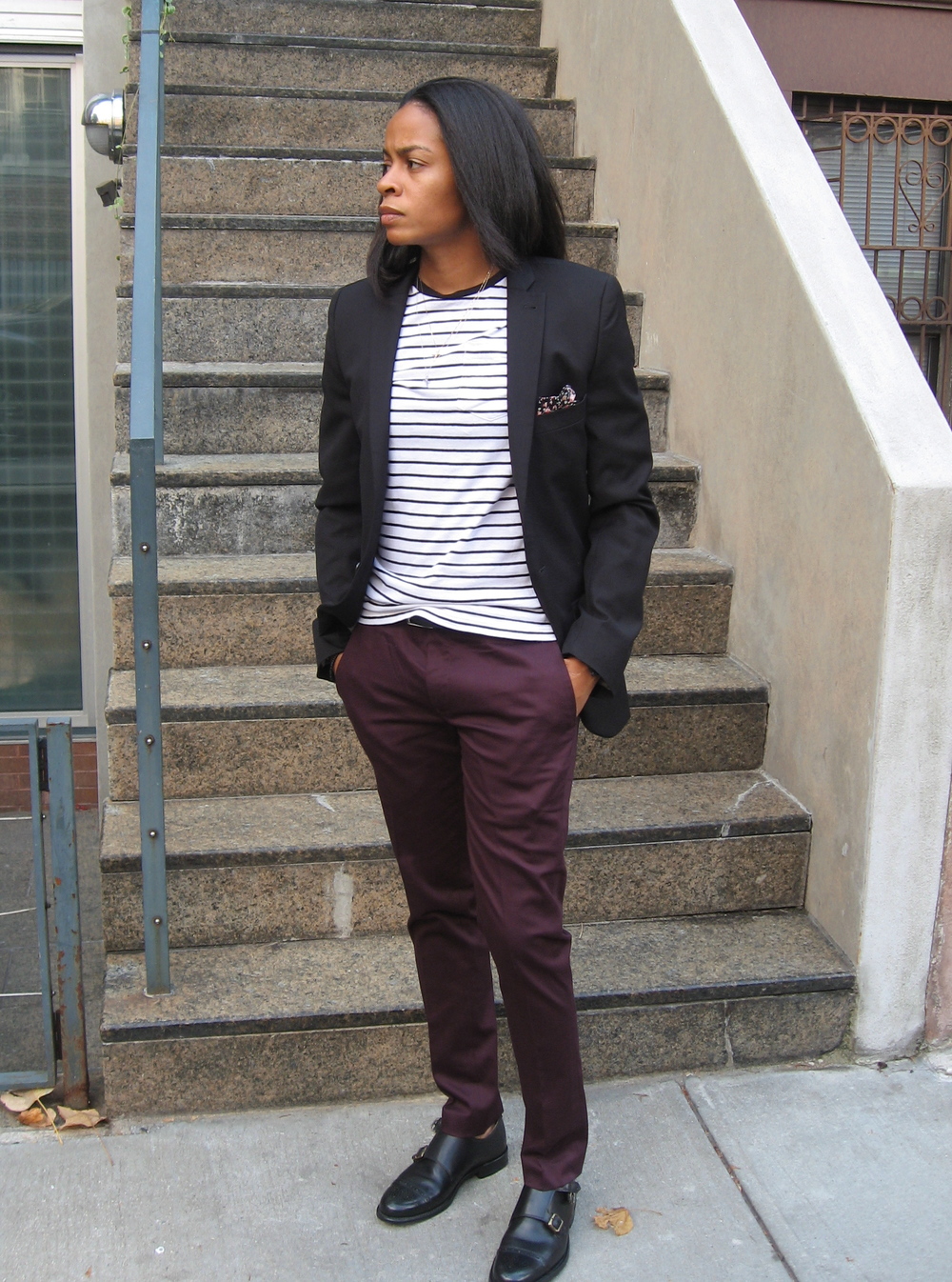 Blazer (Topman) • Tee (H&M) • Pants (Topman) • Mabel Monks (Grenson) • Watch (Movado) • Pocket Square (Topman)
Simple. Relaxed. Dapper.
This is one of those outfits that speaks for itself. Black, a little bit of white, and most importantly the burgundy pants.
If you guys haven't yet read my last post, these are the Topman pants that I was referring to. This particular fit is the ultra skinny fit. Check out Topman if you are looking for a slimmer fit.