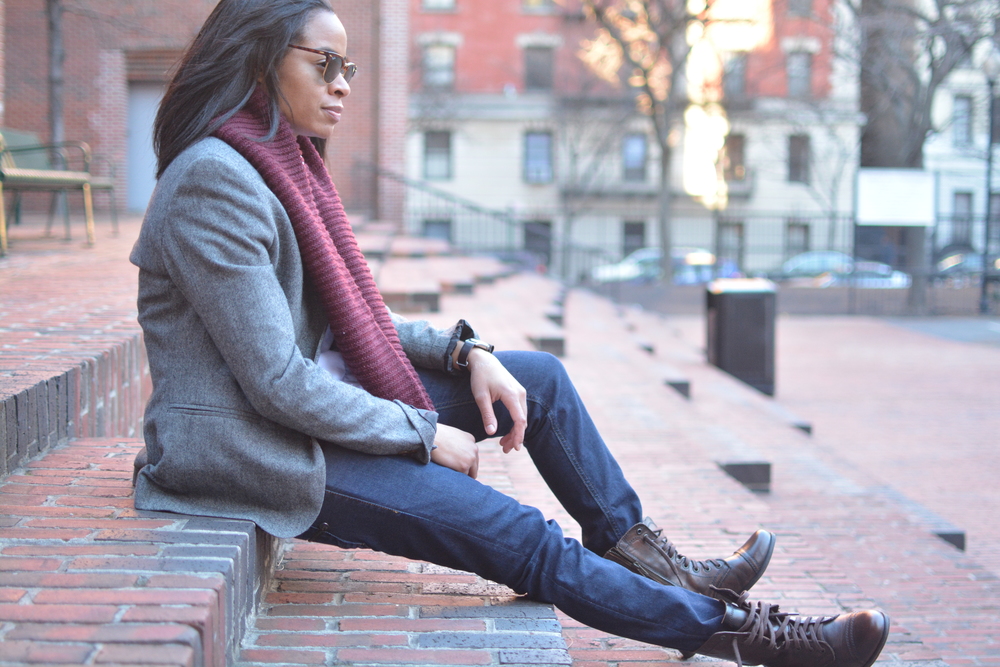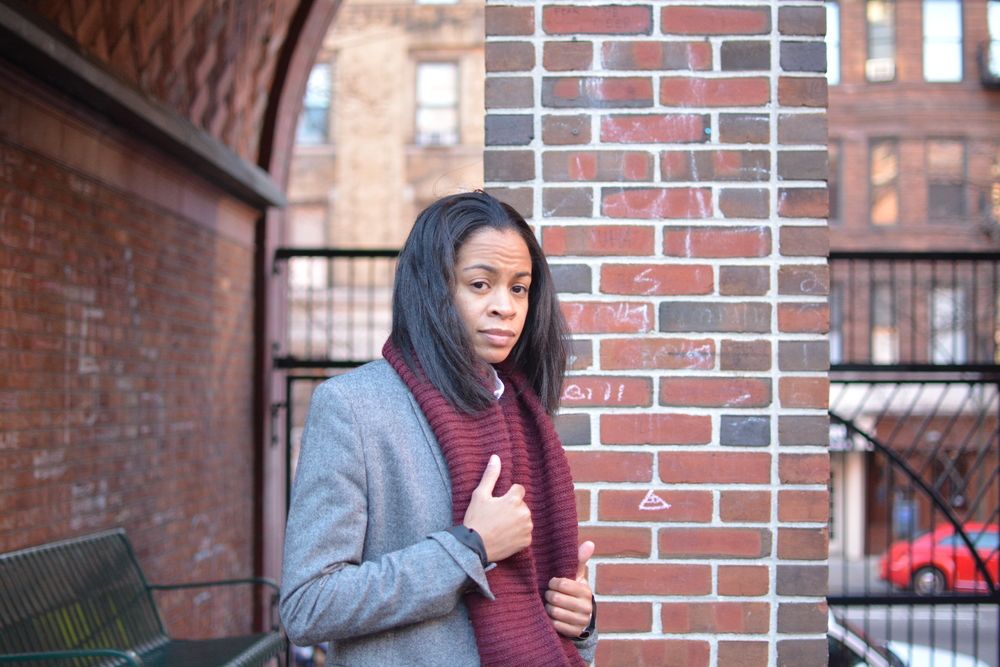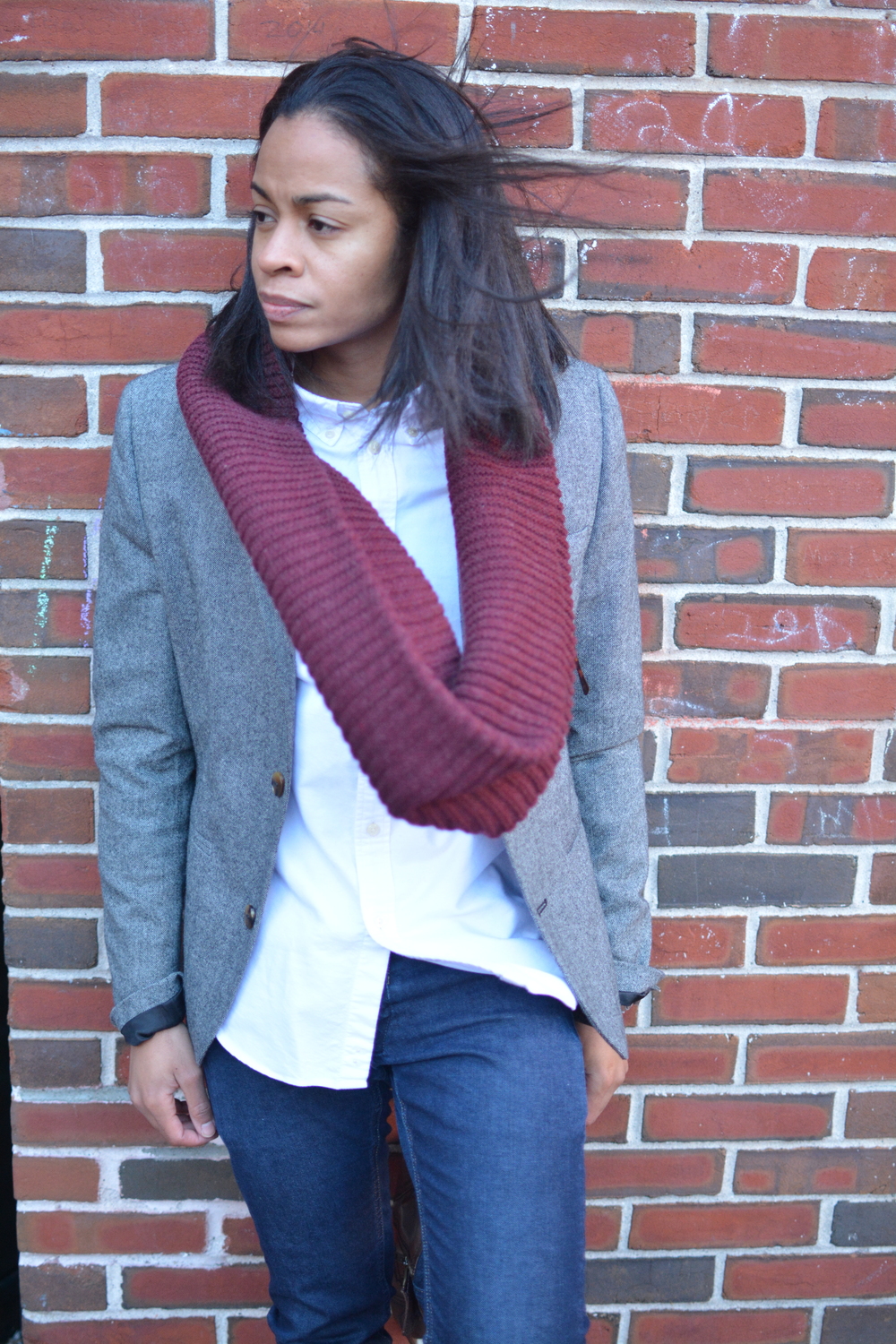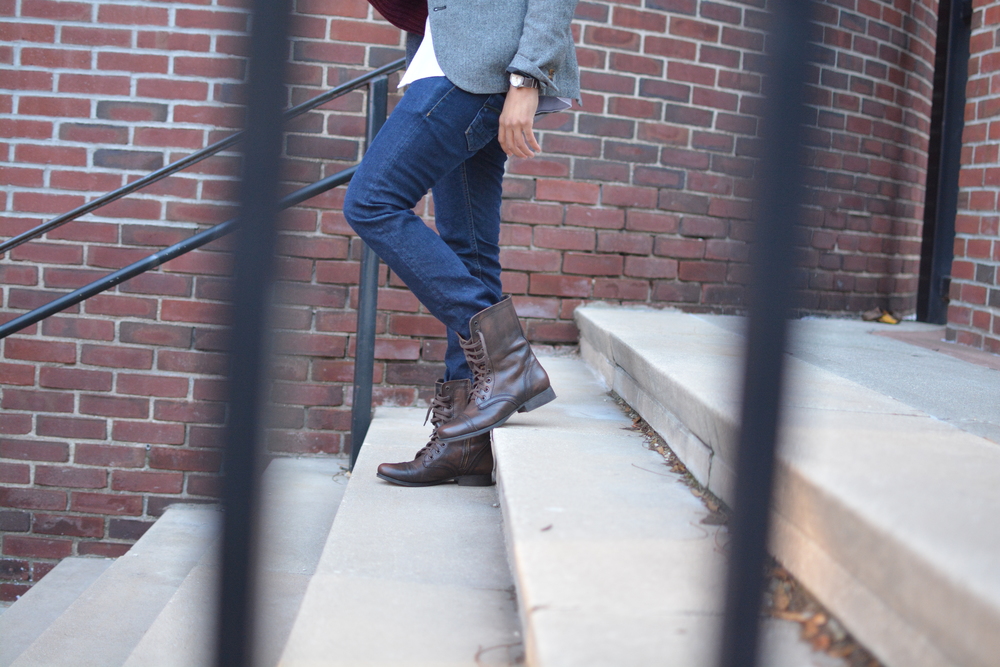 Blazer (H&M) • Oxford Shirt (Ralph Lauren) • Denim (G-Star) • Boots (Steve Madden) • Scarf (H&M) • Shades (Ray Ban) • Watch (Timex) • Watch Strap (JCrew)
What did I tell you guys? That it is infinity scarf season so you are bound to see me with one, right? I got this burgundy infinity scarf from H&M. The thing that I love about it is that it can be worn long or double scooped to keep your neck warm. And I apologize if I didn't explain this to you in the previous posts, but they are called infinity scarves because they are never ending. Basically they do not open. Simple right?
This look is pretty basic, but comfortable and edgy. Another H&M pick up is this tweed blazer, which is a nice texture in colder weather. Partnered with this oxford shirt, which is also thicker than a typical button up, adding warmth. I thought the scarf, boots, and shades transitioned well together since they are in the same color family. Nothing too fancy, but a cozy weekend look.
What do you think?