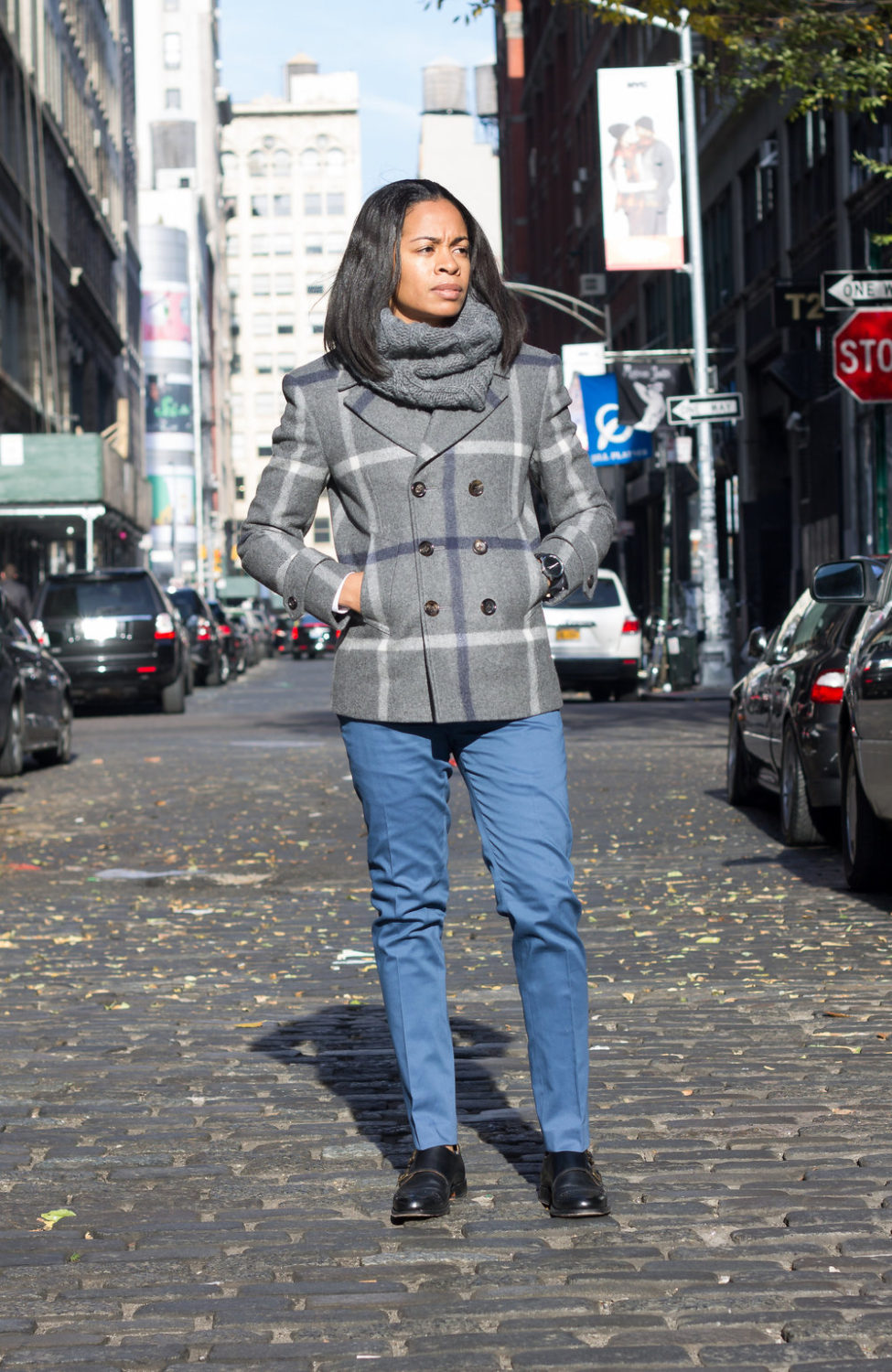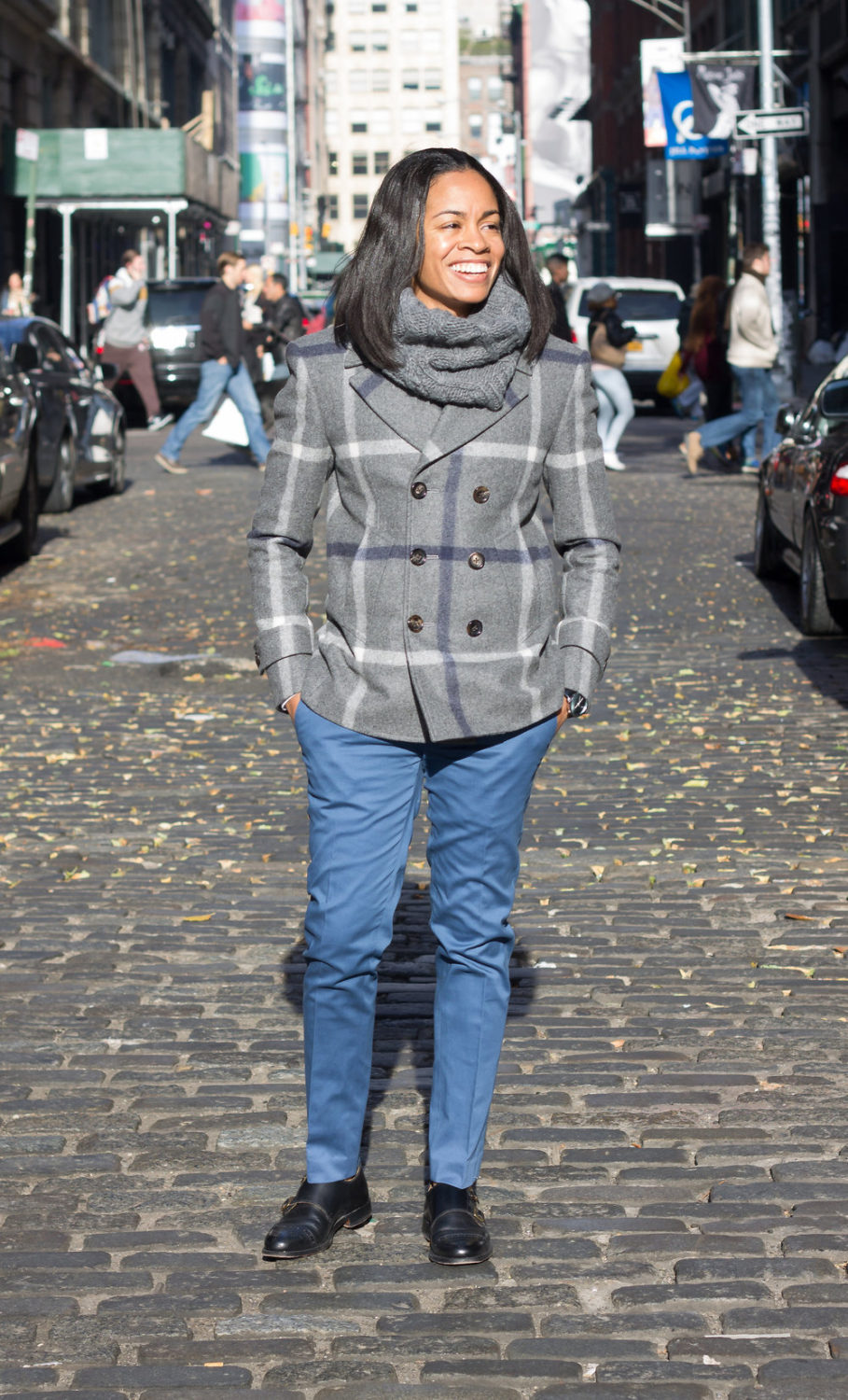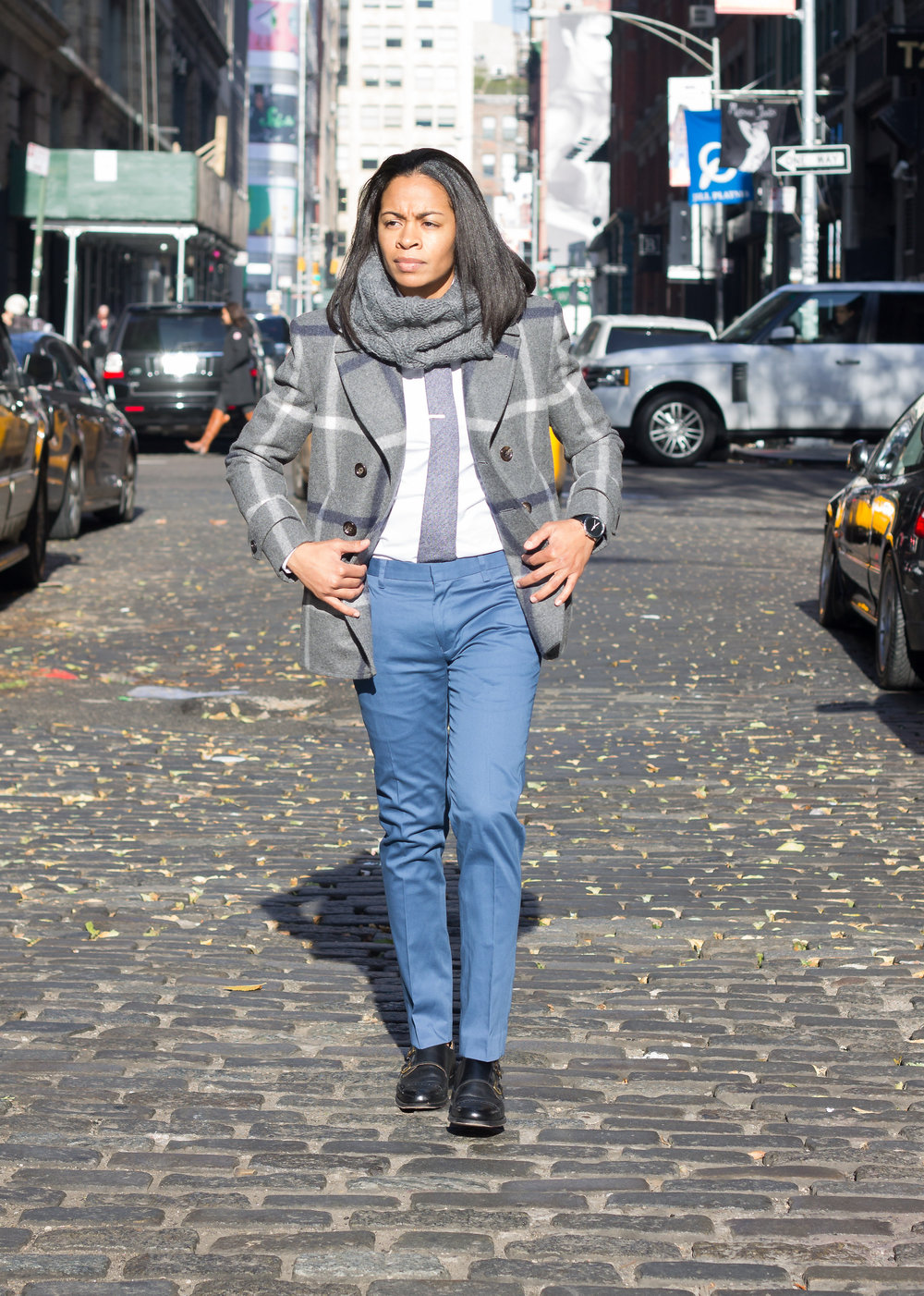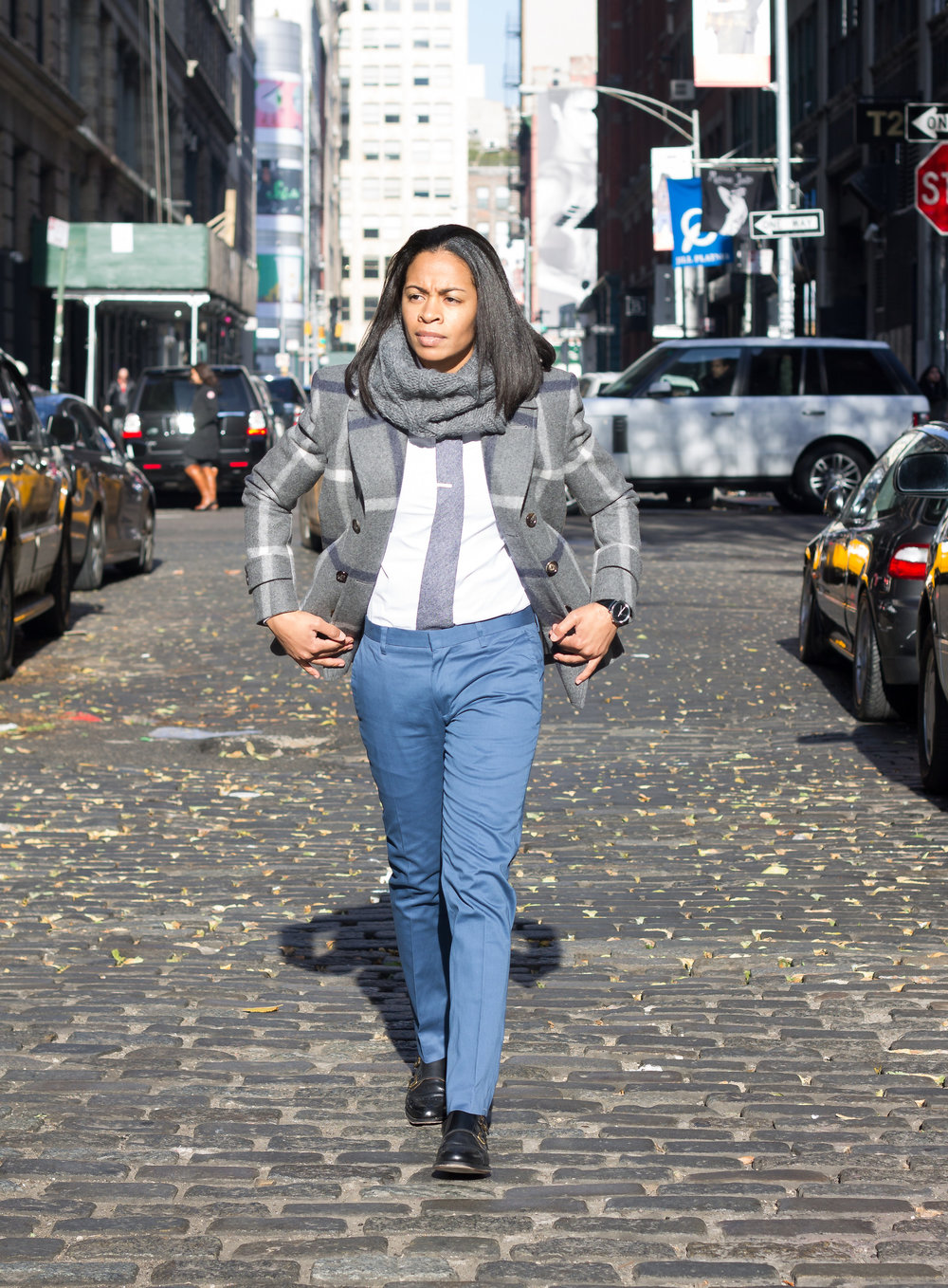 Peacoat (Thom Browne) • Shirt (H&M) • Pants (Topman) • Double Monks (Grenson) • No-Show Socks (Taft) • Snood Scarf (Zara) • Tie (Weekend Casual) – (October Sprezzabox) • Tie Bar (TheTieBar) • Watch (Gents Timepiece)
I wasn't feeling the greatest this day. This weather is just too up and down for me. I'm actually recovering from the flu, but I had the perfect combination of my peacoat and snood scarf to get me through. The sun might have been shining bright, but it was pretty chilly out.
I kept it pretty simple here, combining various blue and gray colorways throughout the look. The Thom Browne peacoat allowed for a nice segue between the tie, snood, and pants. But the snood was the best part of the outfit. I'm definitely going to invest in some more colors since the weather is dropping rapidly. So don't be suprised if you see this scarf or other colors in various looks to come.
Stay warm guys!