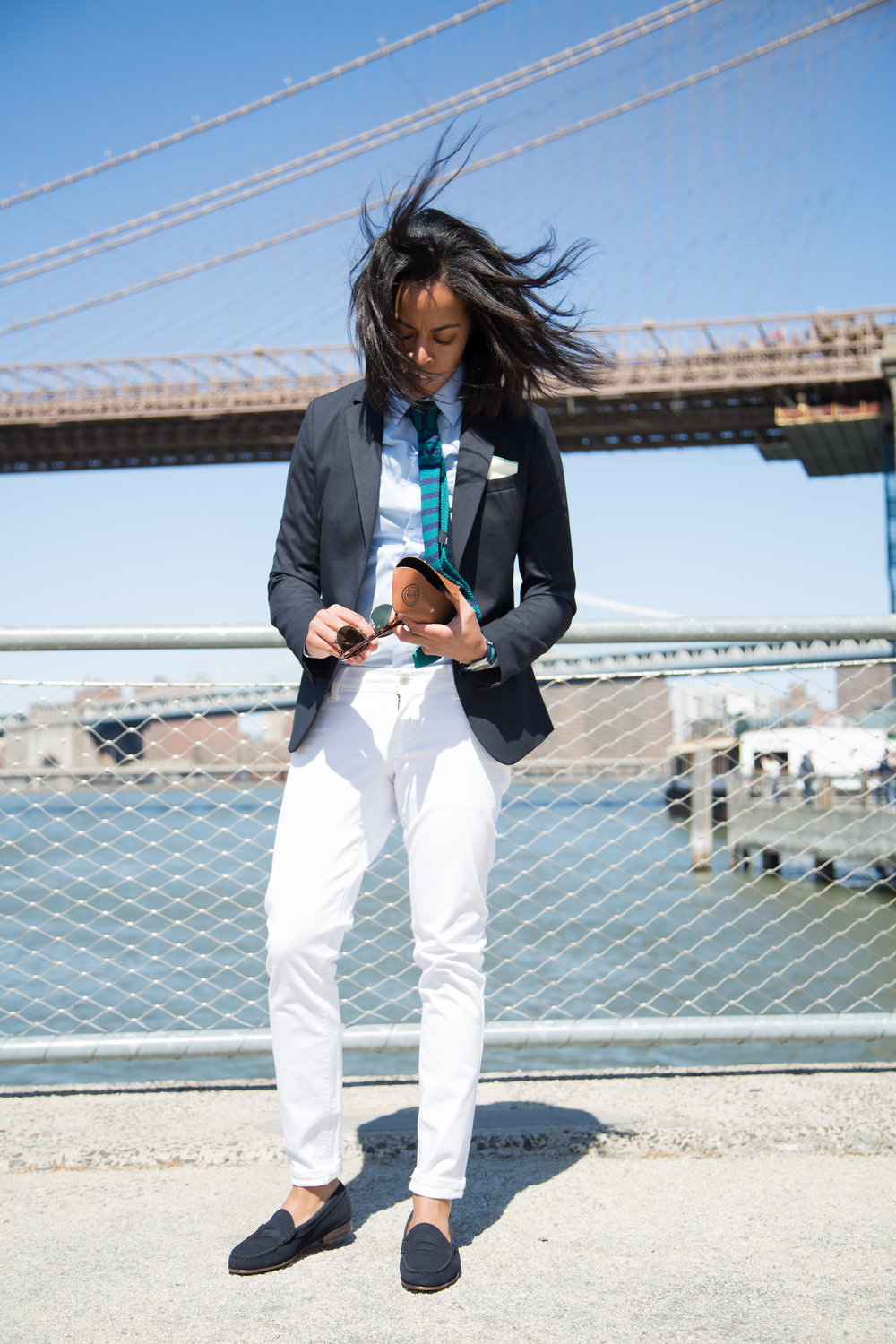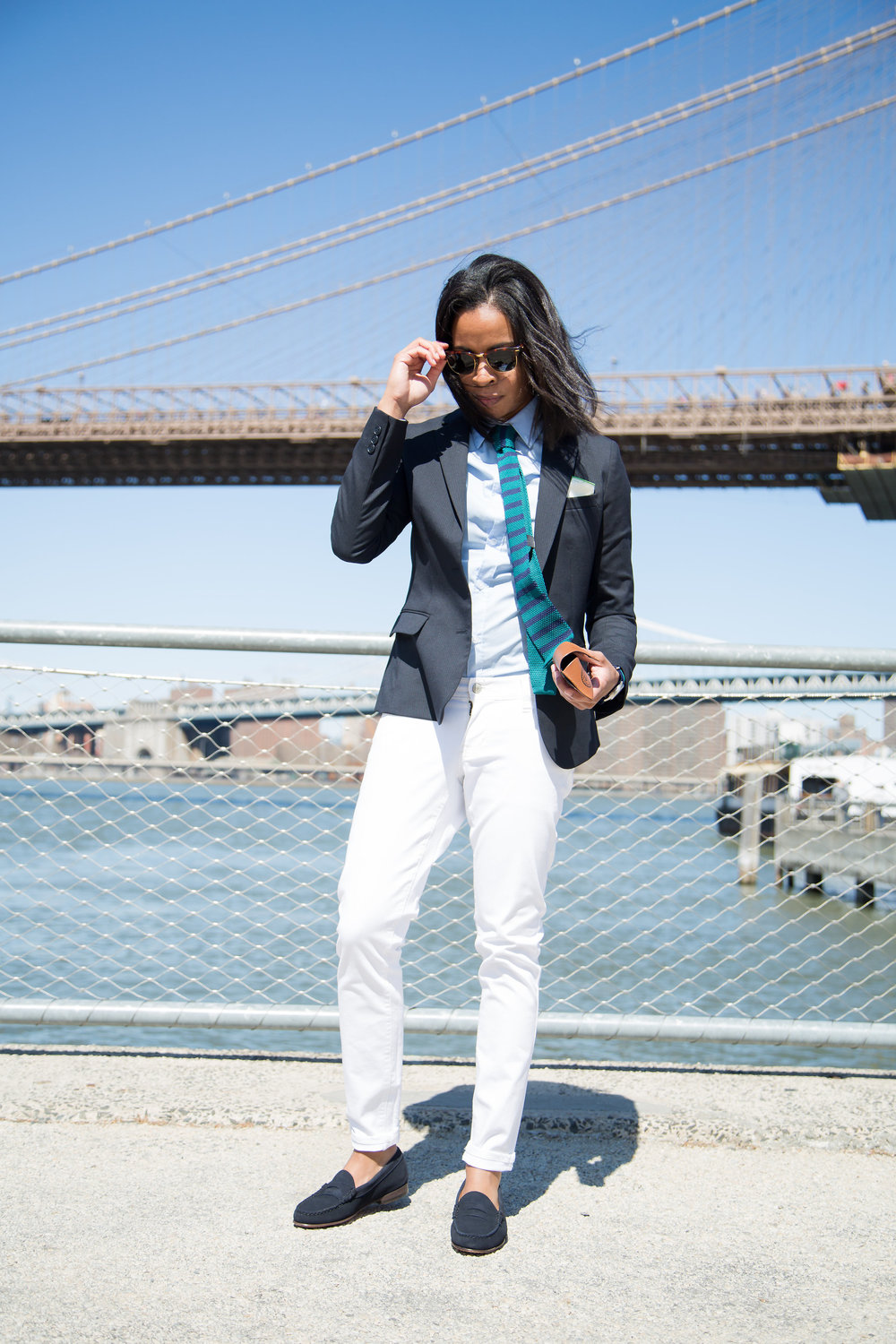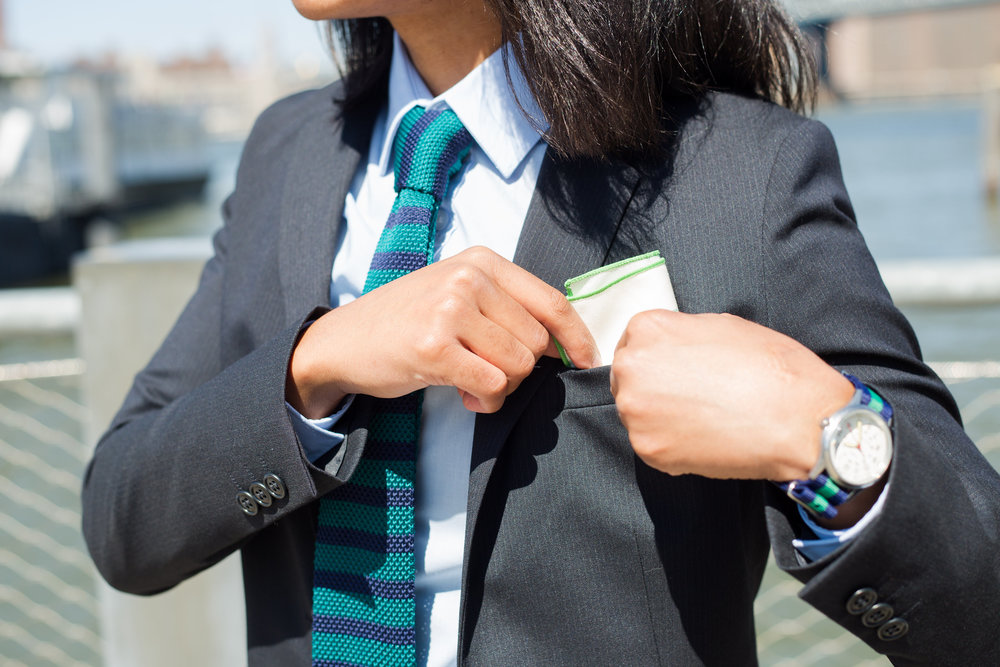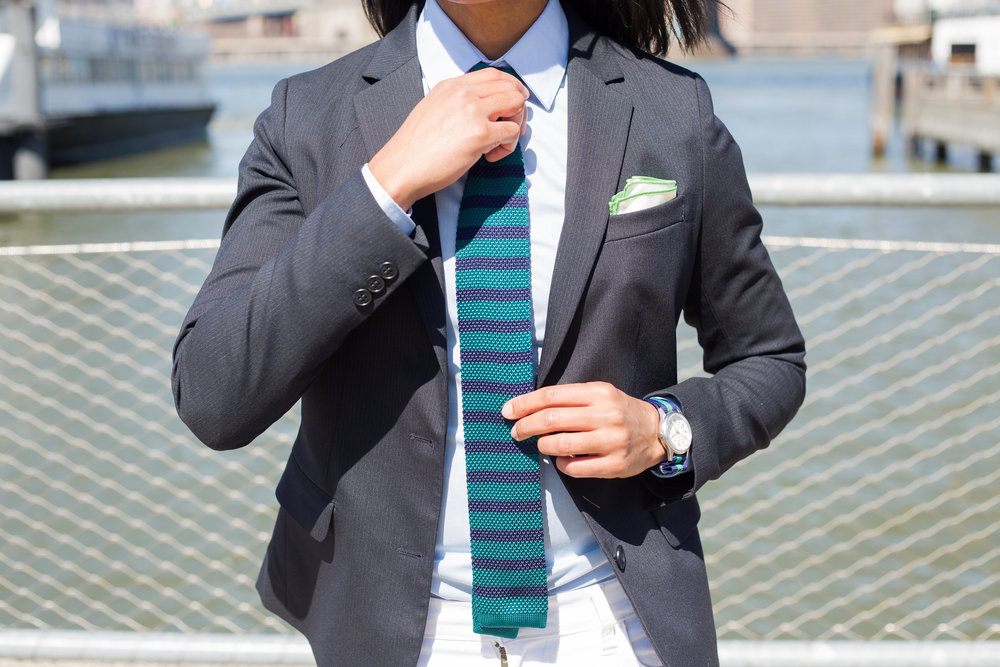 Blazer (Uniqlo) • Shirt (H&M) • Denim (Old Navy) • April Sprezzabox – Tie (Rade) Pocket Square (Gents Mode) Socks (Taft) • Watch (Timex) • Watch Strap (Salt & Dapper) • Loafers (Jay Butler)
Spring is alive and kickin' and I couldn't be more happy! But us New Yorkers know how quickly warmer weather turns from pleasant to unbearable. Yes we're in the spring season so jackets, blazer, and light layers are still doable. BUT… the humidity in New York can pick up pretty quickly so I'll soon switch over to lighter colors, short sleeves and shorts because it gets too hot and sticky.
White denim is a must have during this season. It works well with just about anything. I decided to pair it with two shades of blue. A navy blazer and baby blue shirt, mainly because the combo worked perfectly with the Sprezzabox accessories. I completed the look with my Jay Butler loafers. They've definitely become one of my go-to's!
How are you styling spring?