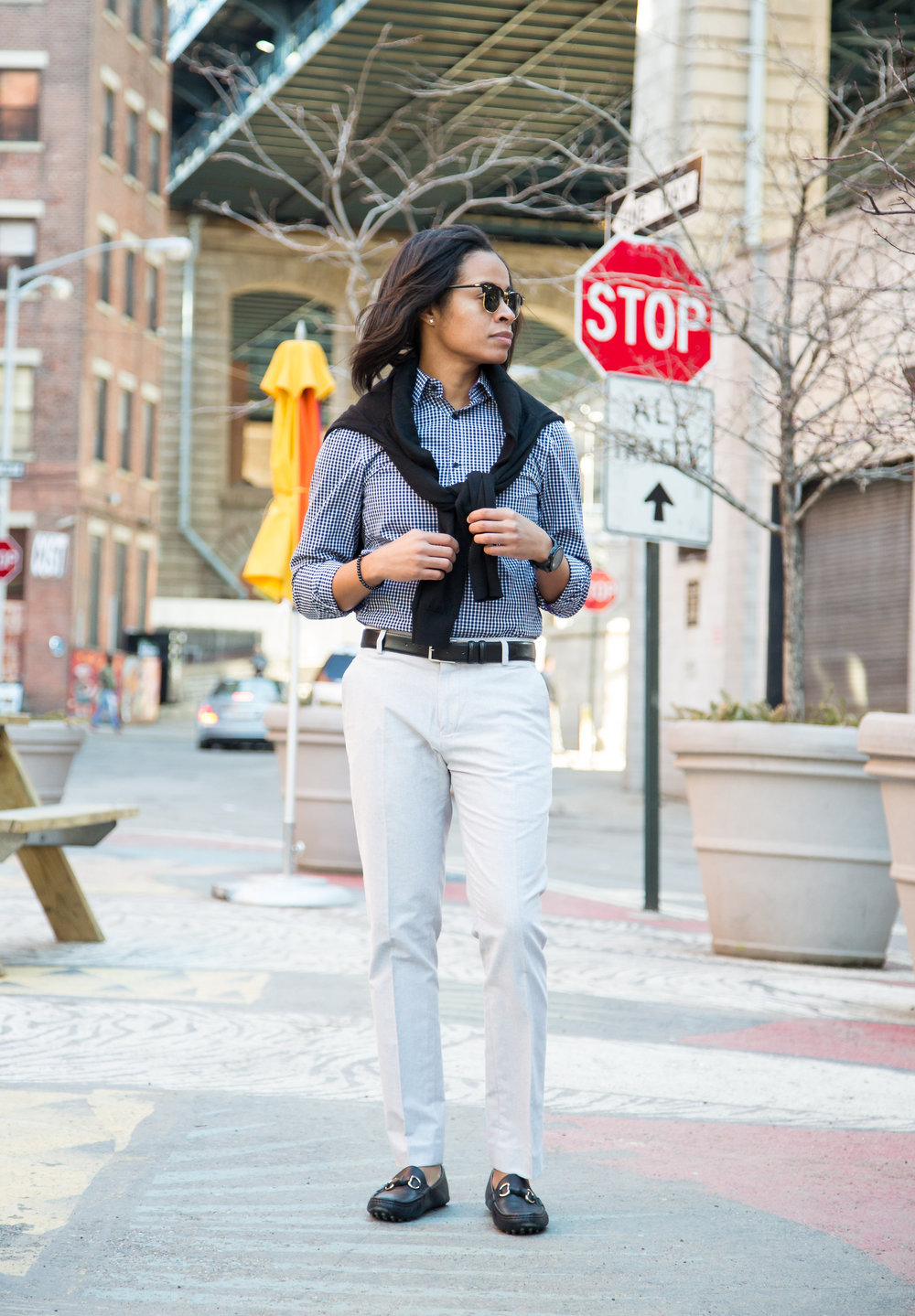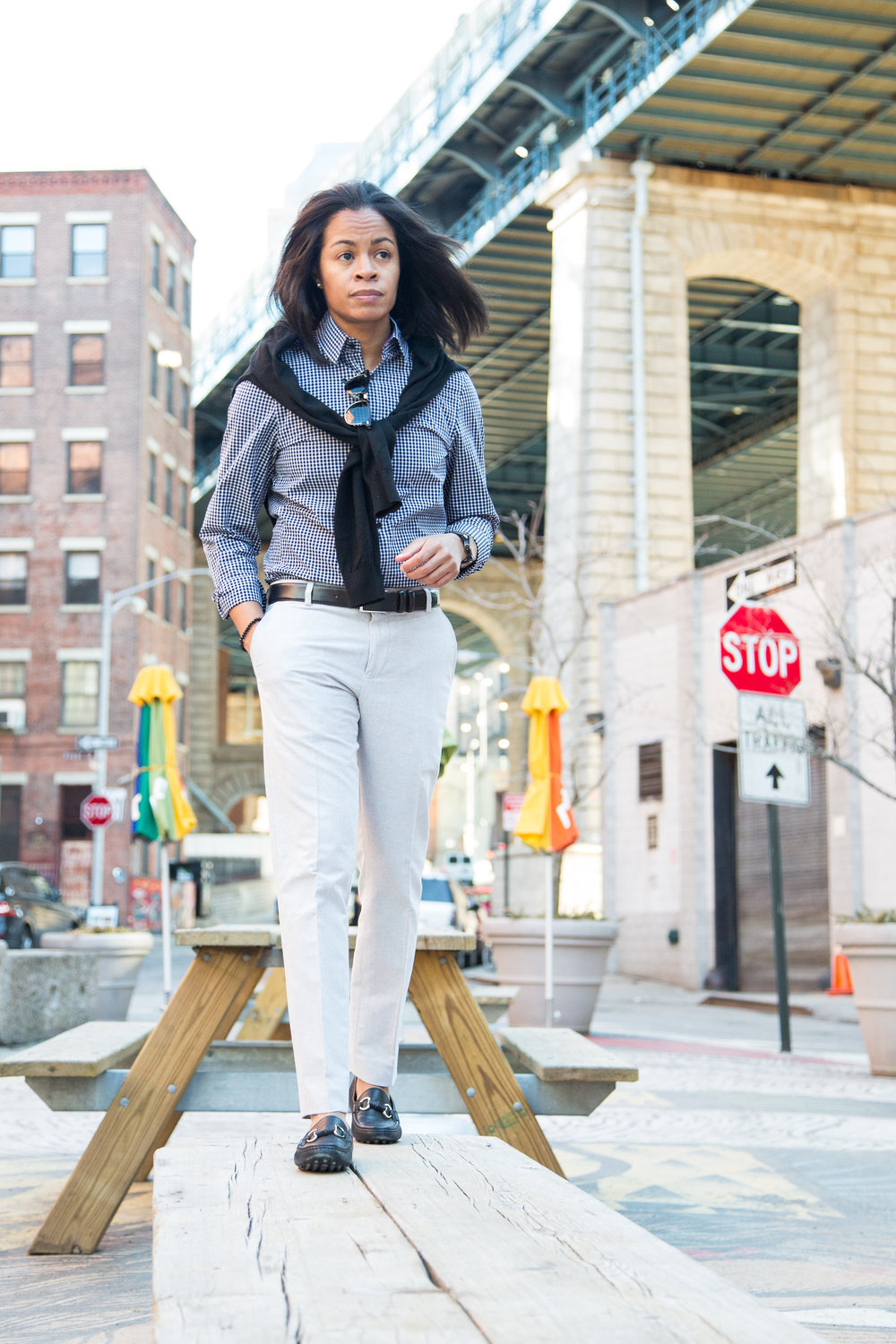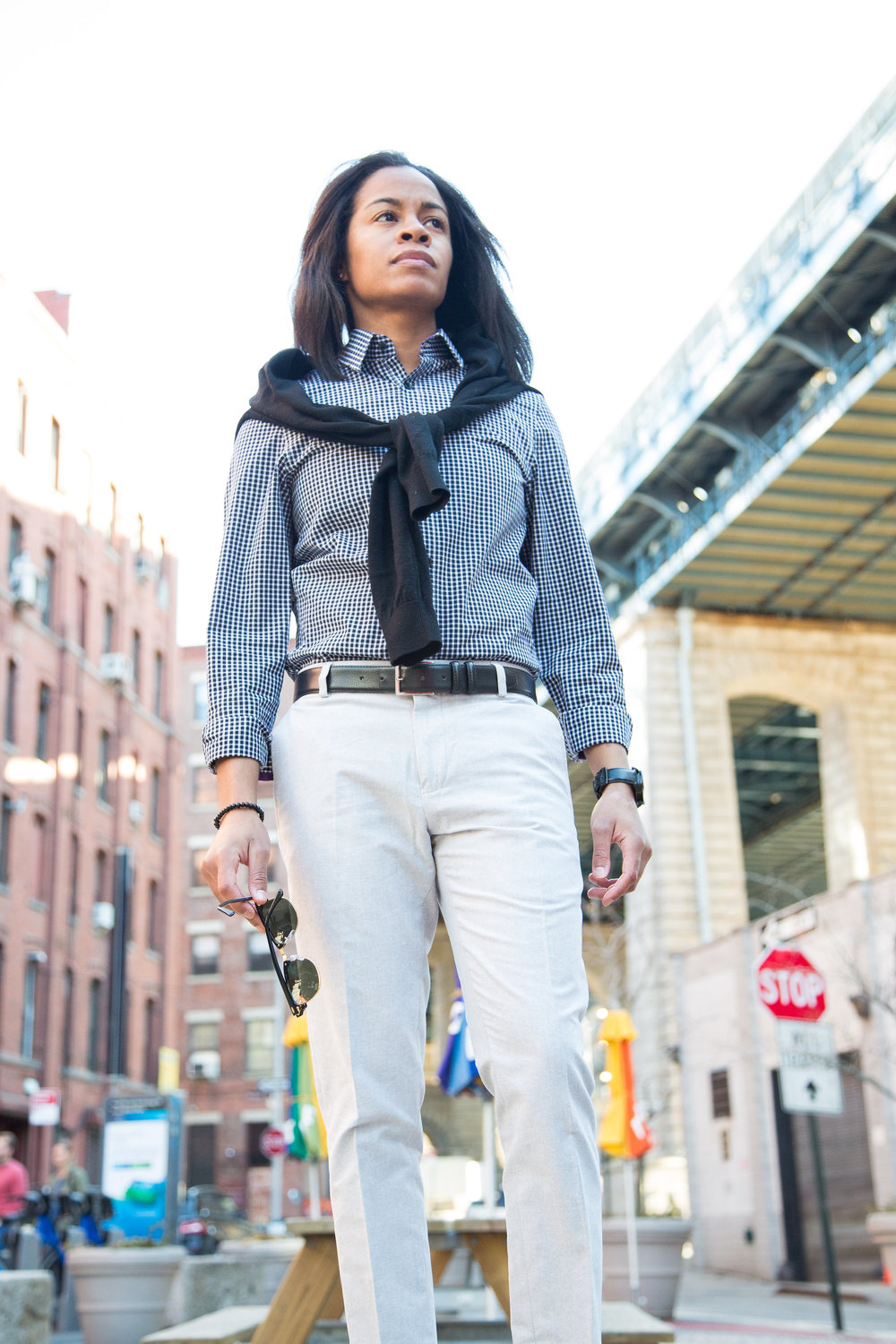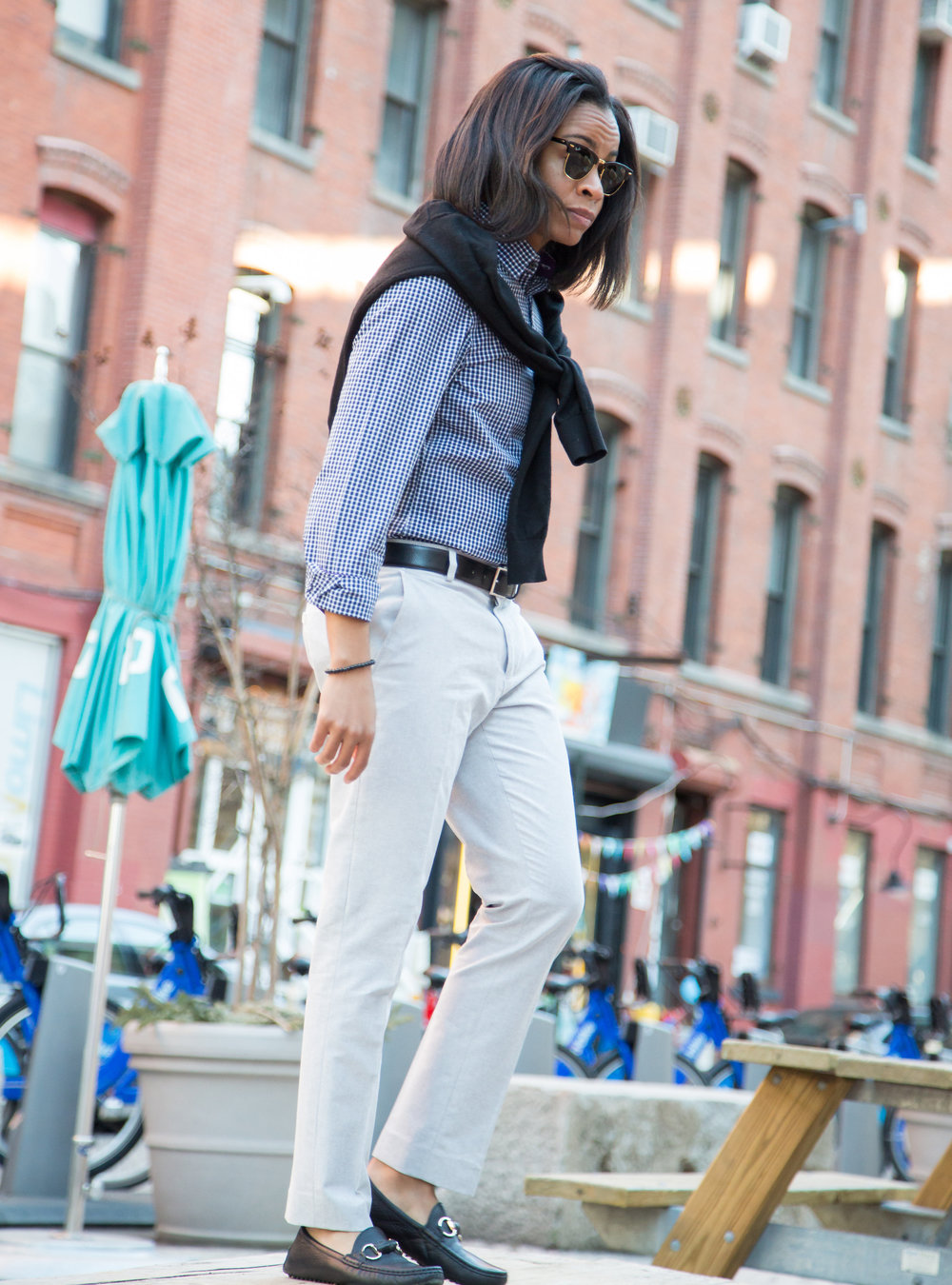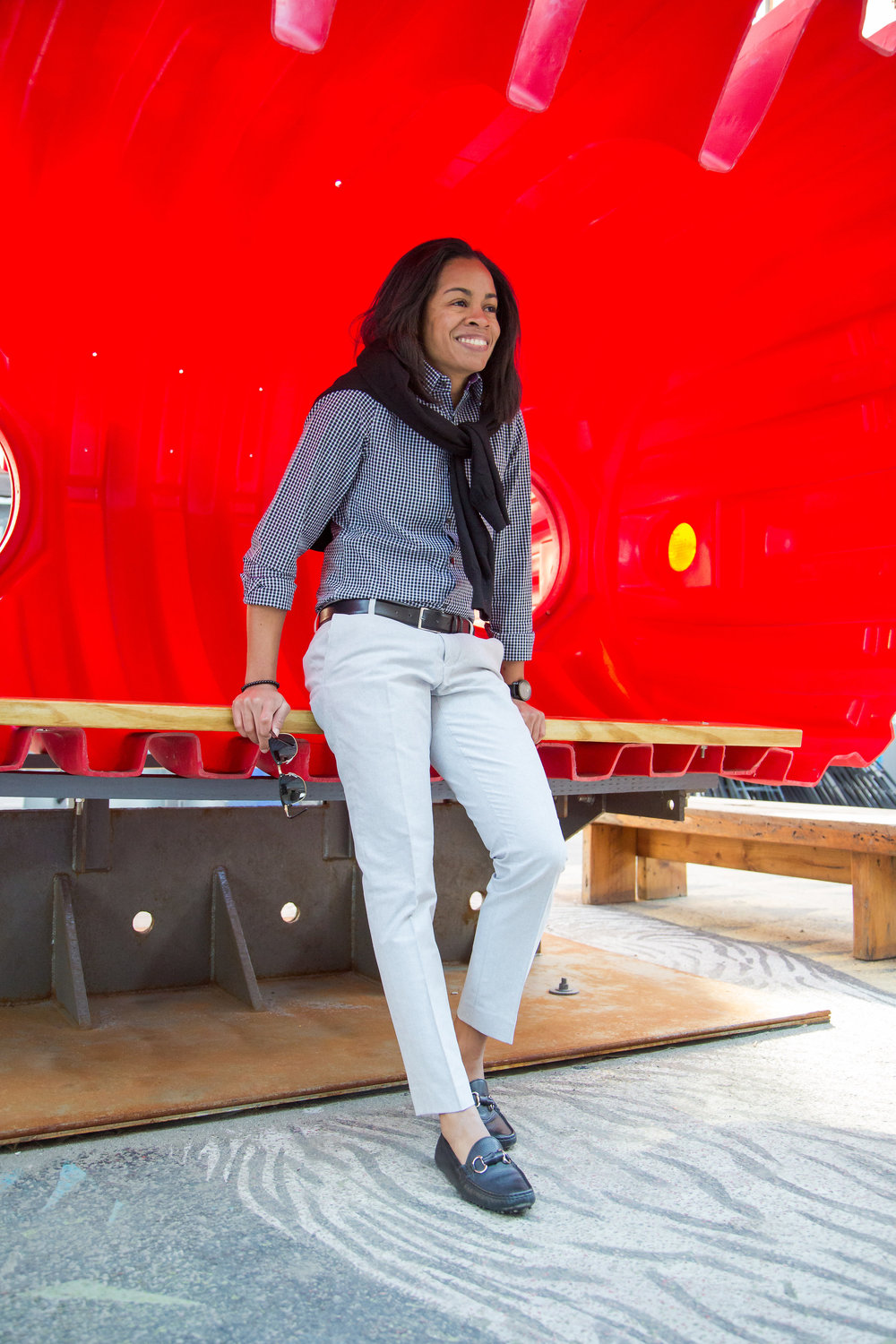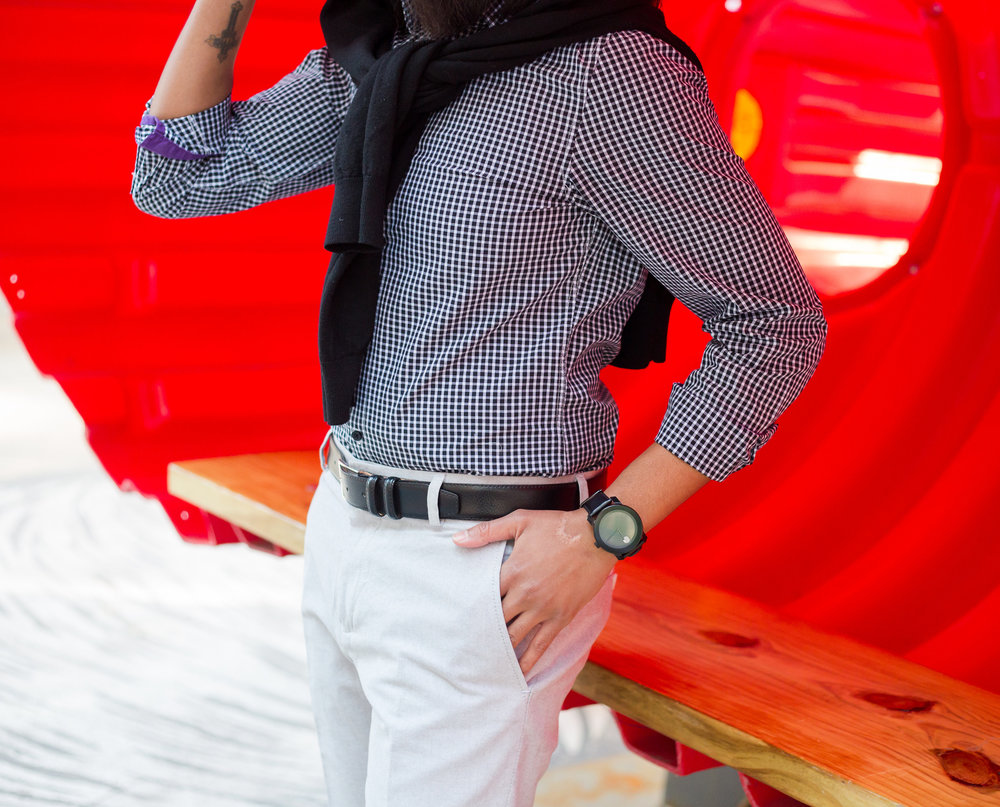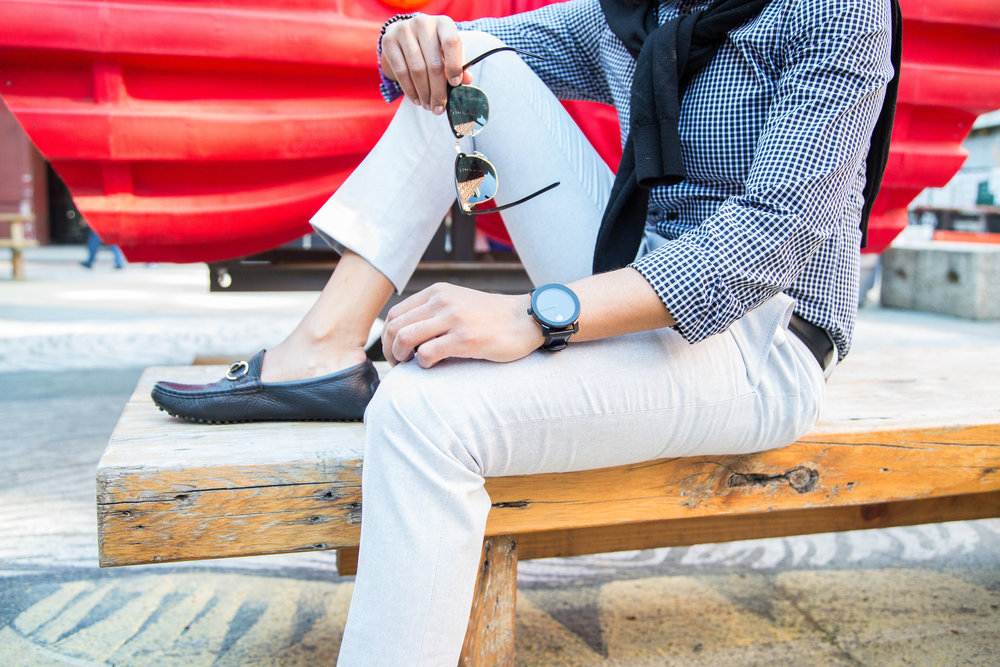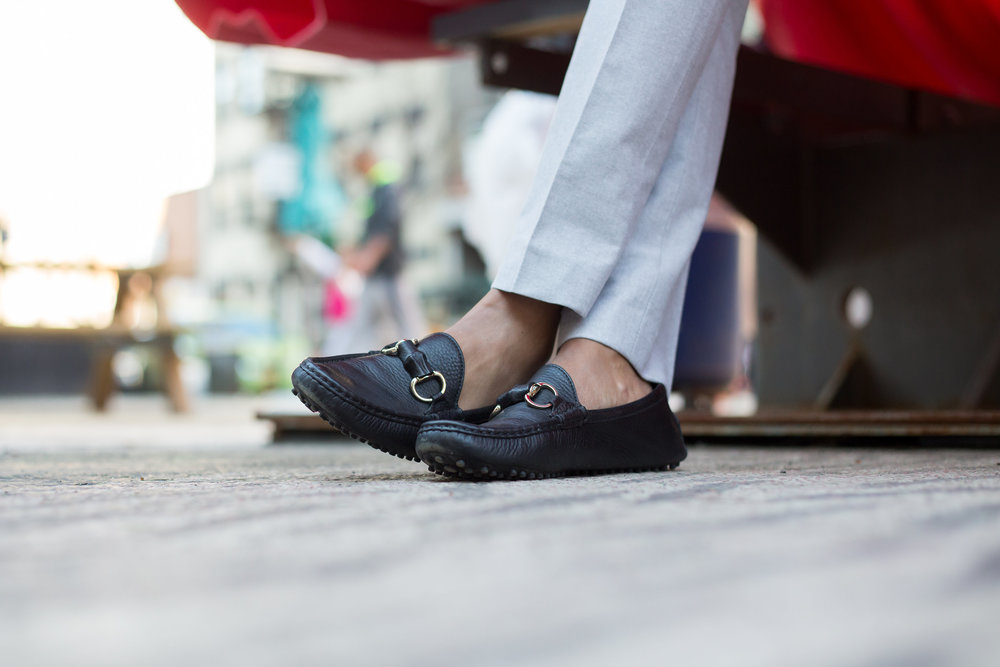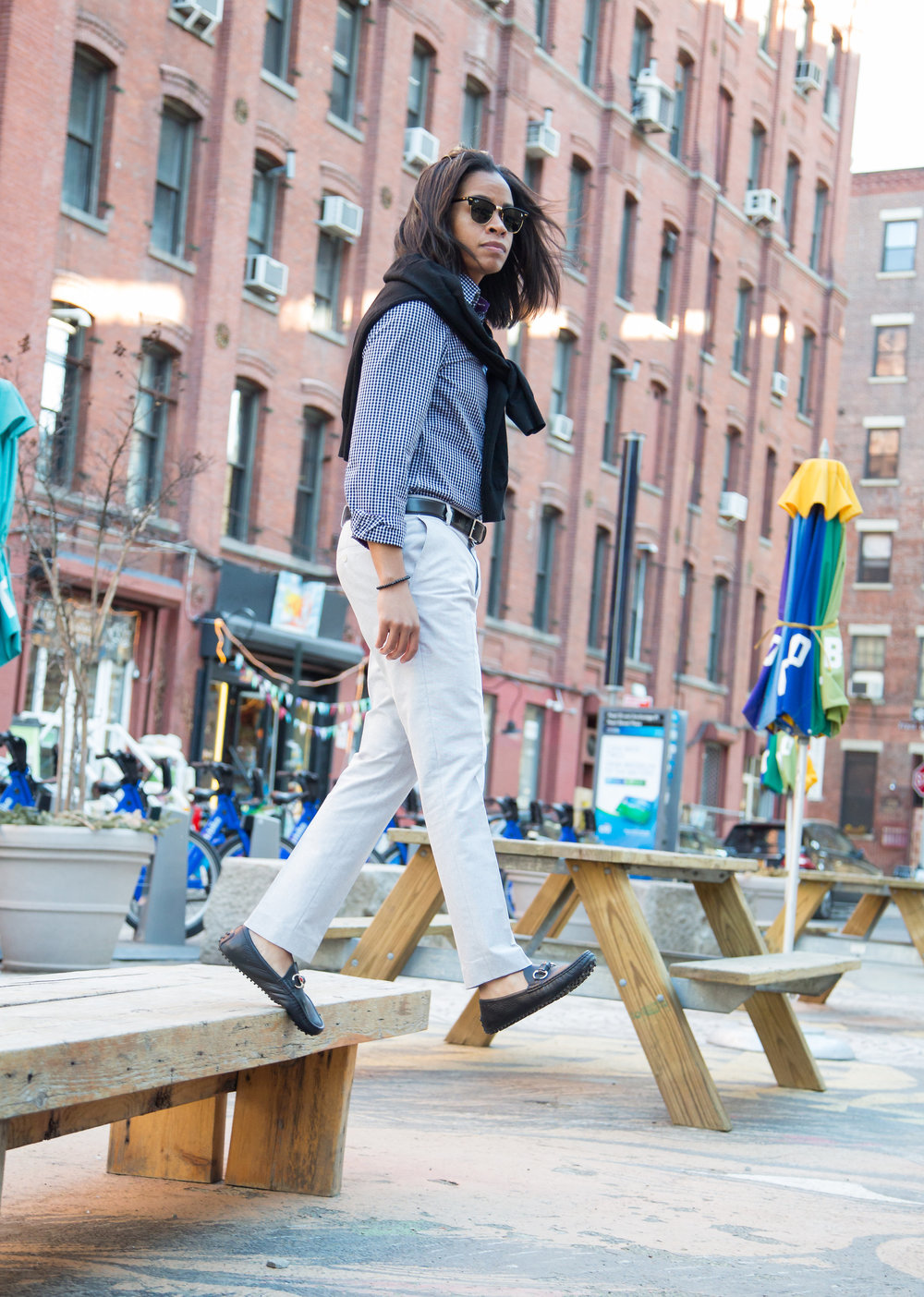 Photo Cred : Debbie of DAG Images
Sweater (Uniqlo) • Shirt (H&M) • Trousers (Topman) • Clubmaster Shades (Ray-Ban) • Watch (Movado) • Bracelet (The Tie Maker) • Drivers (Gucci)
Just because it's spring doesn't mean your dark colors go in the back of the closet or storage. In fact, it's just the opposite. Keep them out! Black is always bold especially when the sun is shining.
I kept it pretty simple with a black and gray palette. It was a beautiful day out so my sweater wasn't needed, but it was perfect around my shoulders for a clean, preppy look. Don't be surprised if these Gucci drivers are worn in multiple looks. They are one of my favorite drivers and go-to's in warmer weather because they are so simple and comfortable. And of course, there was no better way to complete the look then two bold accessories – my favorite watch and clubmaster shades!
What are your thoughts about black in the sun?
Best,
Danielle
#ShesAGent