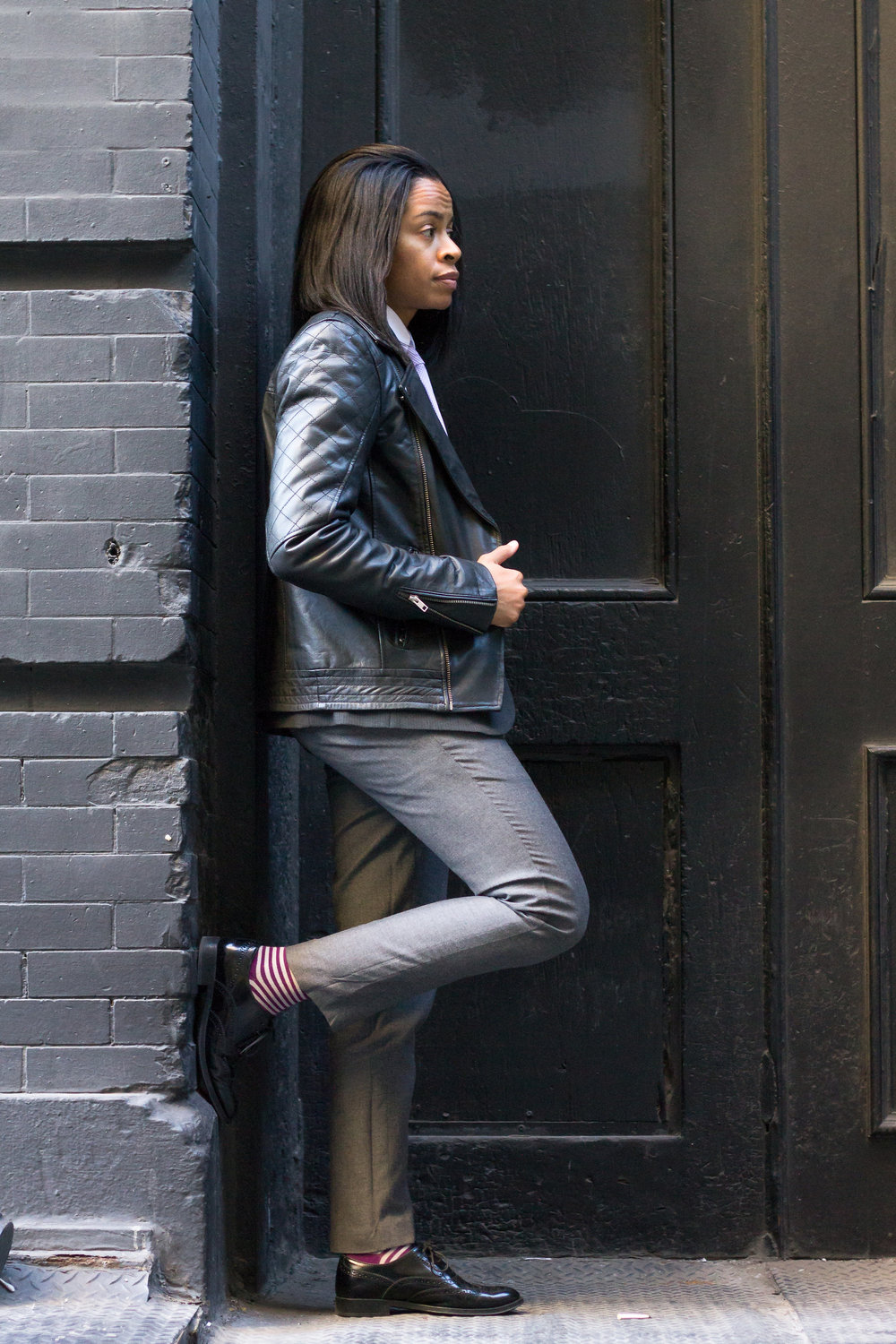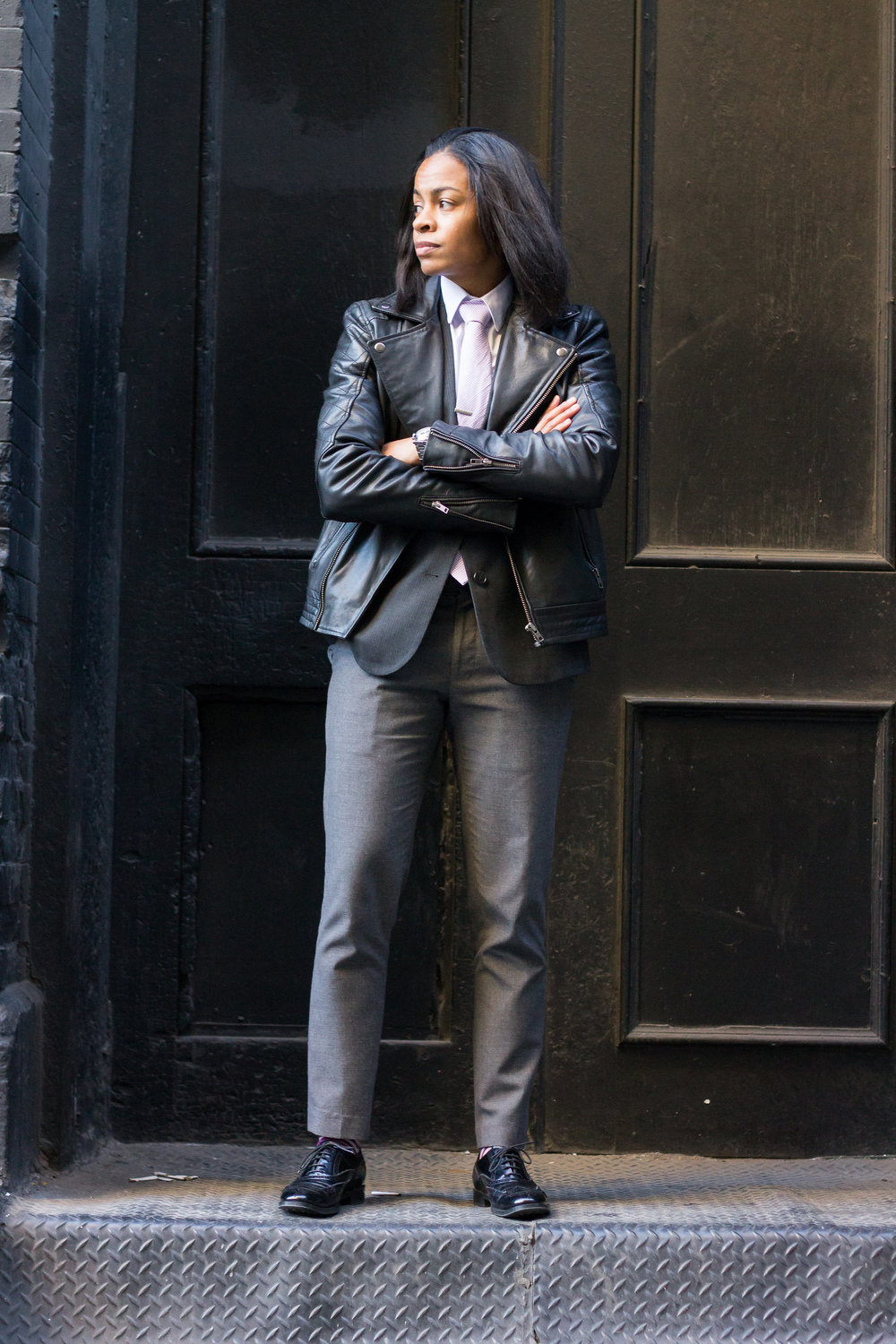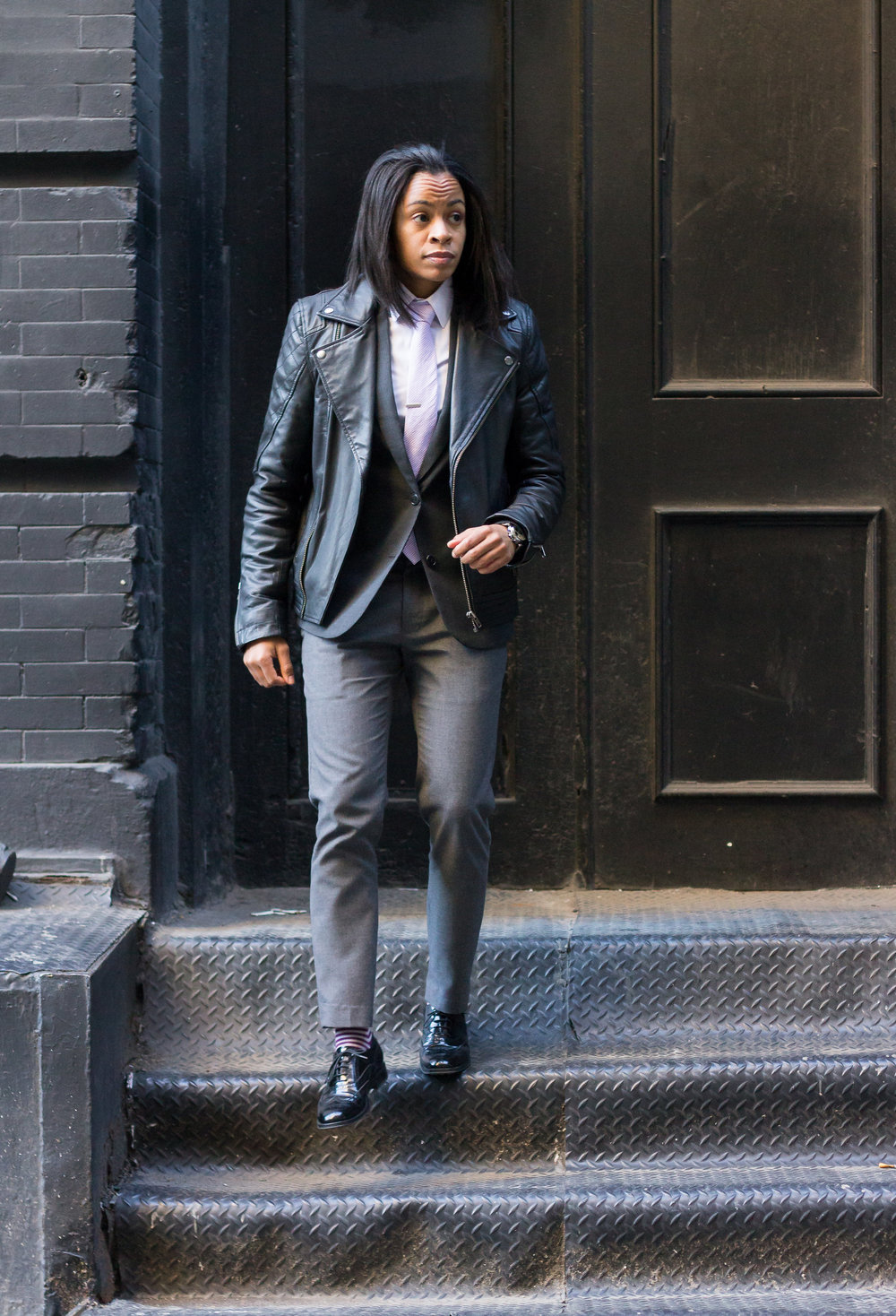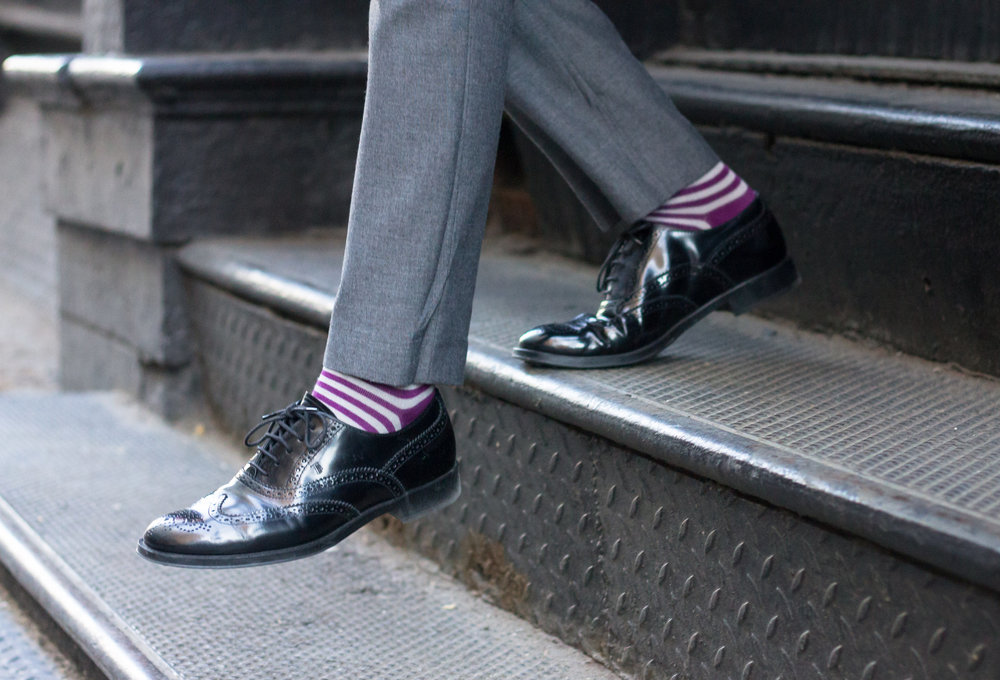 Biker Leather (ASOS) • Blazer (Uniqlo) • Shirt (H&M) • Trousers (Topman) • Watch (Gents Timepeices) • Tie Bar (The Tie Bar) • Tie (Skinny Fatties) • Socks (Sock 101) • Oxfords (Tod's)
Biker leathers and suits have become a huge trend. Whether the leather is worn on top of the blazer or replacing it, it gives the suit and you a totally different look. It's edgy and stylish. The weather is still not consistent in New York so I often find myself grabbing my leather jacket instead of my trench. It's not the traditional look, but it is bold!
I'm always thinking of a way to recreate myself. Being a woman in menswear is already a big step, but how do I continue to create something fresh and unique. Mixing the tops and bottoms of a suit is something I do often. I swapped out the pinstriped pants to the blazer for solid gray trousers. The trousers are slightly lighter than the blazer in order to tie back to the pinstripes. It may be something so minimal, but I'm always of stable pieces and new ideas.
Would you have preferred the complete suit?