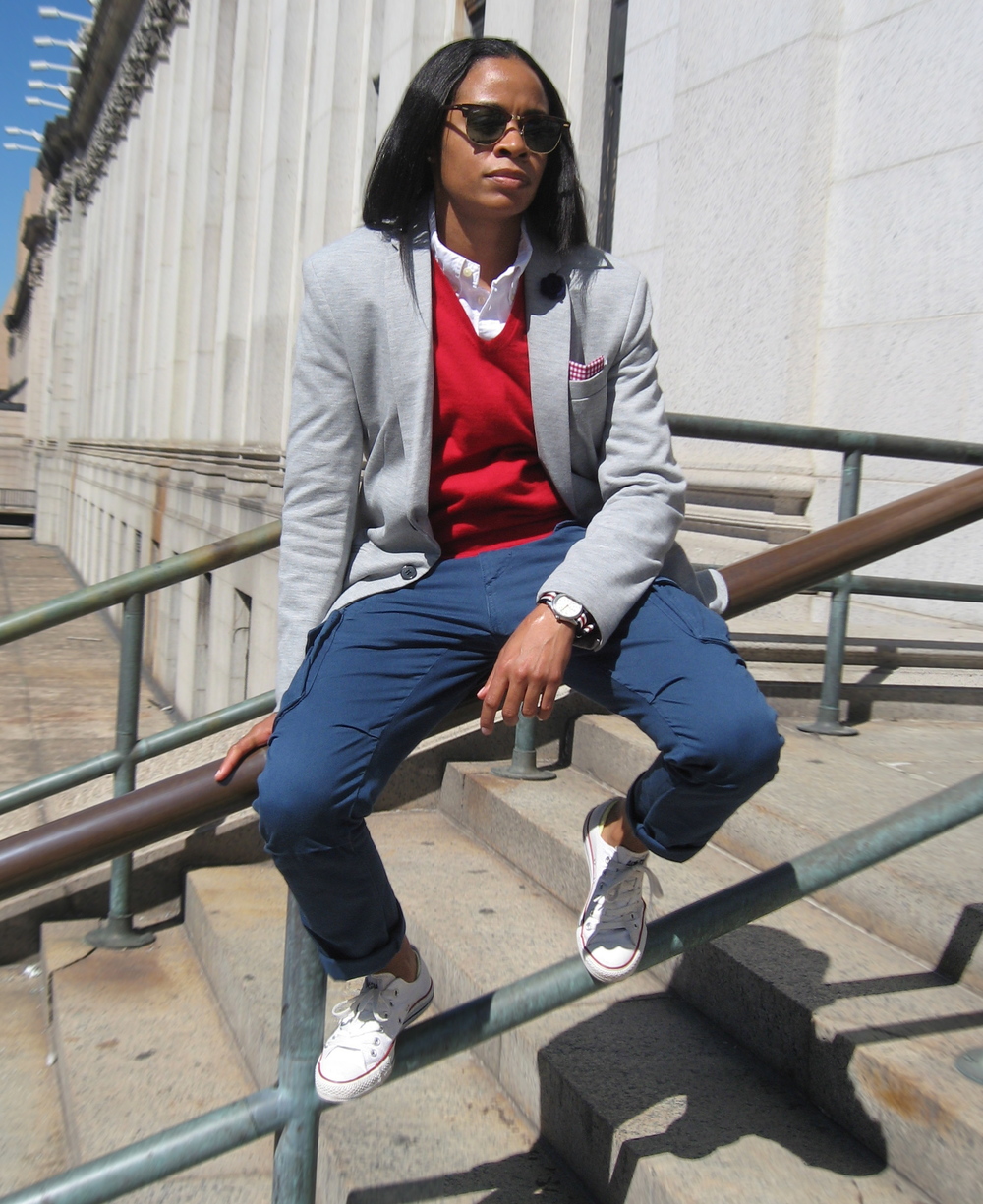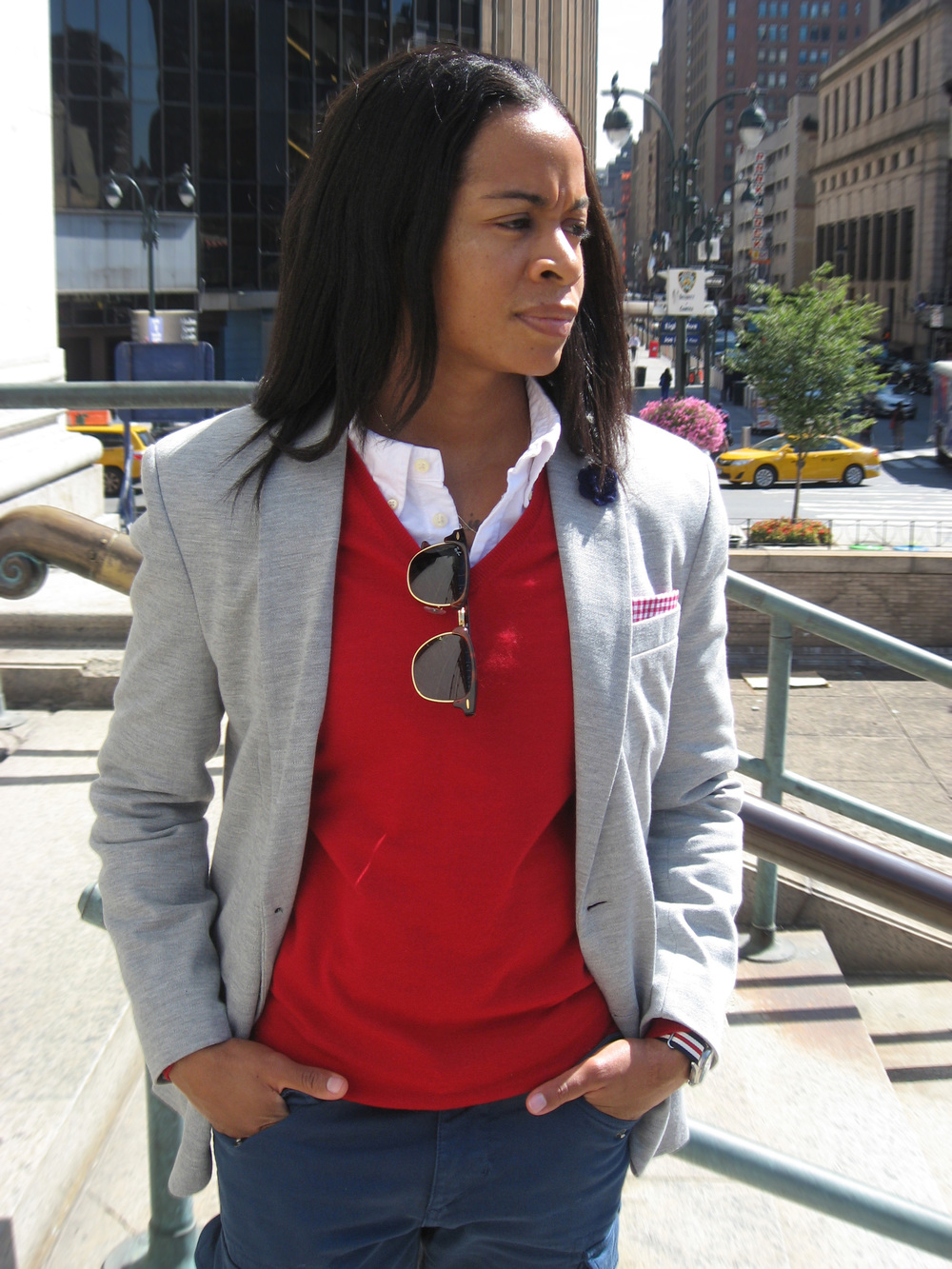 Blazer (Zara) • Merino V-Neck (Uniqlo) • Cargos (Zara) • Chucks (Converse) • Lapel Button (TheTieBar) • Pocket Square (TheTieBar) • Watch (Timex) • Watch Strap (JCrew)
I was feeling patriotic and what better colors to blend than our country's flag. Red, white and blue shades blend very well together. Each article of clothing ties back to an accessory piece. The sweater and shirt bounce off of the gingham pocket square. The light grey blazer compliments, but doesn't overshadow the All-Star Chucks. Lastly, although not the same shade, the lapel button connects to the cargo pants. And.. if you didn't notice, the chucks connect to everything. That's the beauty of chucks, they work well with just about any casual look.
If you are like me and like to cuff your pants, then head to Taft.com and pick up their amazing no-show socks. I know you can't tell, but I was rocking mine under my chucks for a cleaner look.
Taft sells men's individual socks as well as men's and women's 4-packs. Right now, they are having a little sale on 4-pack socks (4 for $44.00). So head over to Taft.com and pick up your pack now!